Don't scold me, I know it's the heat of the summer… but I cannot. get. over. roasting.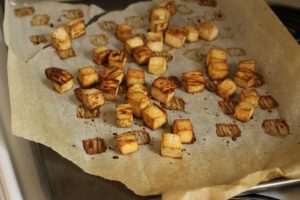 Tofu is a super simple protein to add to lunches. Make it ahead by marinating and roasting.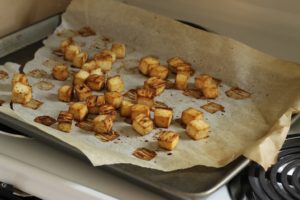 If you've tried tofu before and weren't quite the fan, give roasting a try. You'll get these for crispy cubes of delight.
Crispy Tofu


super firm tofu, cubed
light soy sauce
cinnamon
cayenne pepper
Preheat oven to 450 degrees. Marinate tofu in soy sauce and a dash of cinnamon and cayenne pepper. Place on baking sheet lined with parchment paper. Bake 35 minutes.