If you are looking for a healthier dish for your holiday party, your search is over.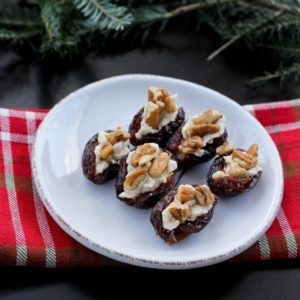 Don't doubt me on this one, stuffed dates are simply amazing. Trust me, I've been a date doubter, but after this creation I'm no longer turning up my nose.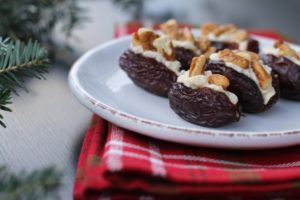 Never tried a date before? You will surprise yourself with how carmely and creamy dates are especially when stuffed with sweet mascarpone cheese.
Every time I use mascarpone cheese, I have to say it like Giada does. It's more fun and makes me smile real big. I digress.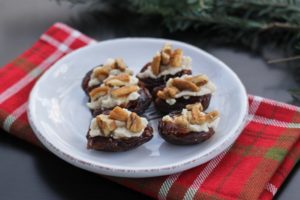 If you claim to not be a date fan, I have to ask if you've tried Medjool dates with the pits? The pits are easy to remove, but they keep them more moist and so fresh.
Serve these dates stuffed with mascarpone and chopped pecans as an appetizer or dessert at your next holiday party. Enjoy!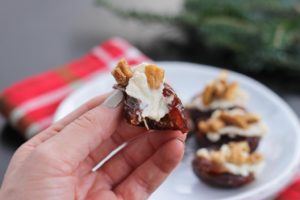 Mascarpone Stuffed Dates
8 oz mascarpone cheese, room temperature
1/2 tsp vanilla
1/4 tsp ground cinnamon
chopped pecans
Remove pits from dates and create a cavity for the filling. Mix mascarpone cheese with vanilla and cinnamon until combined. Place cheese mixture in piping bag with large tip or simply use a Ziploc baggie and cut the end off. Squeeze the cheese into each date. Finish each date with chopped pecans.