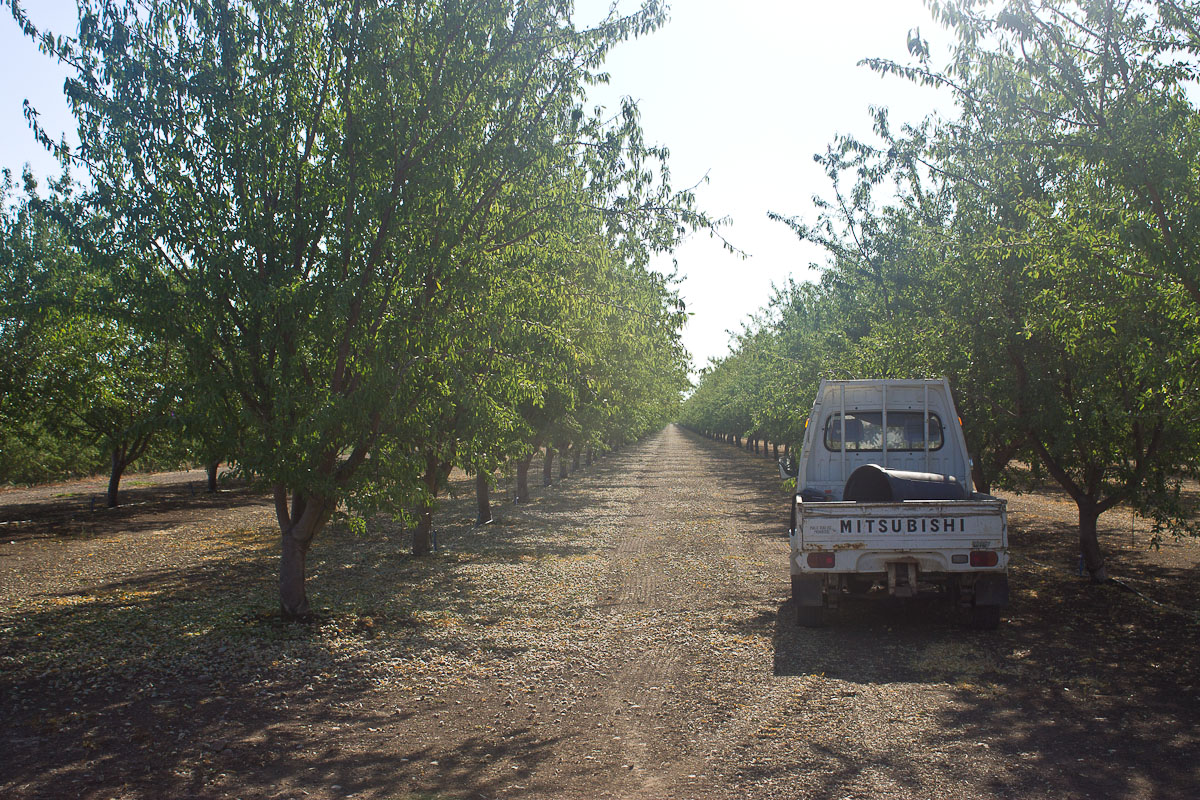 Last week I attended a media trip with fellow foodie, fitness, and RD bloggers sponsored by the Almond Board of California. I LOVED spending time some of my foodie favorites and getting to know lots of new friends too.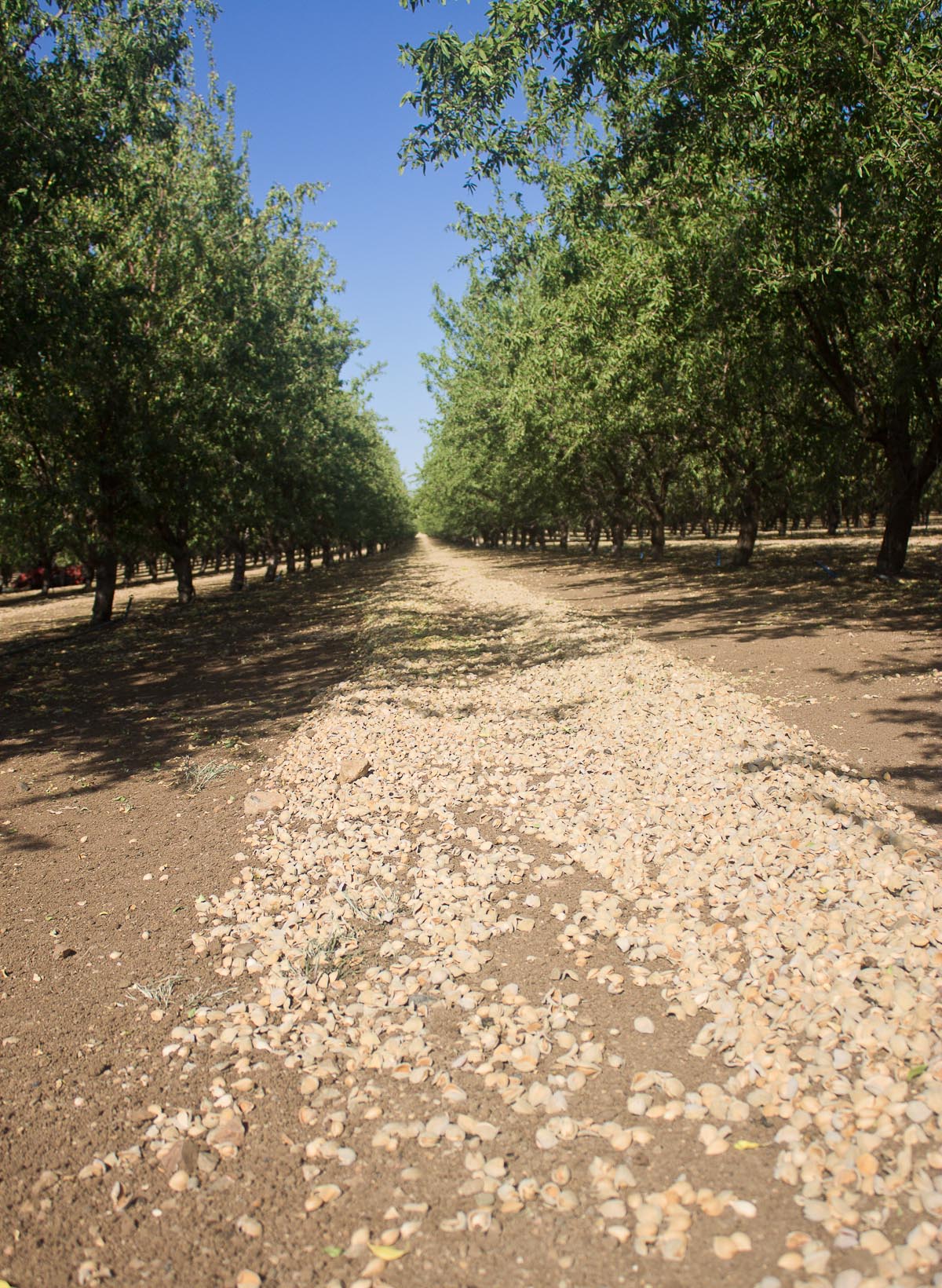 Everyone knows almonds are healthy, especially dipped in dark chocolate, right? Sidebar, have you ever tried the dark chocolate and sea salt covered almonds from Trader Joe's? Go get some. I'm glad that our culture has shifted from the fat-o-phobic mindset and is embracing the fact that we need to eat fat, especially good fats like nuts, salmon, tuna, olive oils, and avocados! Cheers to this leap in the right direction. I love how I feel after eating a handful of raw almonds (with some dark chocolate, of course)— it gives me steady energy that lasts!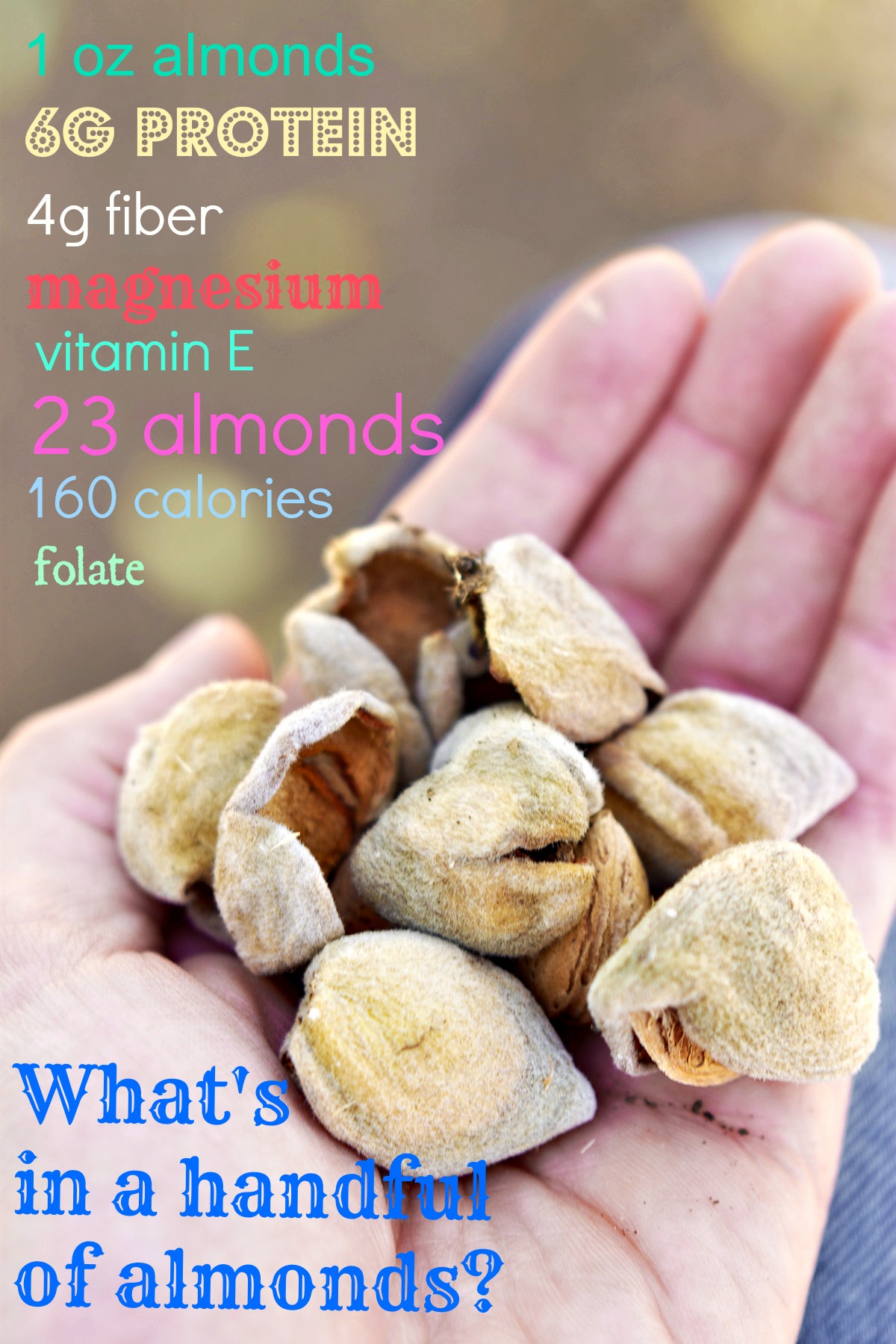 On the almond tour we learned a lot about how almonds are grown and harvested and were able to speak directly with the farmers. Nearly 90 percent of the farms are 3rd and 4th generation family owned, in which many farmers live on the land. With the drought in California, water is a very real problem. It was neat to see how growers have been using cutting edge irrigation systems to reduce their water usage and are using 33 percent less water than they were using 20 years ago. Here are some other fun facts I learned about almonds…
All almonds are pasteurized to prevent salmonella, even those almonds that are labeled raw! Pasteurization does not change the nutrition of the almond.
Almonds trees are grown on a peach tree! Early farmers began planting (or grafting) almond trees inside of peach trunks to make them more sturdy and better for the water supply.
Bee health is incredibly important to almond farmers. Honey bees have seen a marked decline and is in part due to the shrinking amount of undeveloped land to forage. Bees produce 1/3 of the food we eat because over 90 crops rely on them!
Almonds require a mate! 2-3 varieties of almond trees are required for pollination to occur. The bees move the pollen from one tree variety to another to pollinate.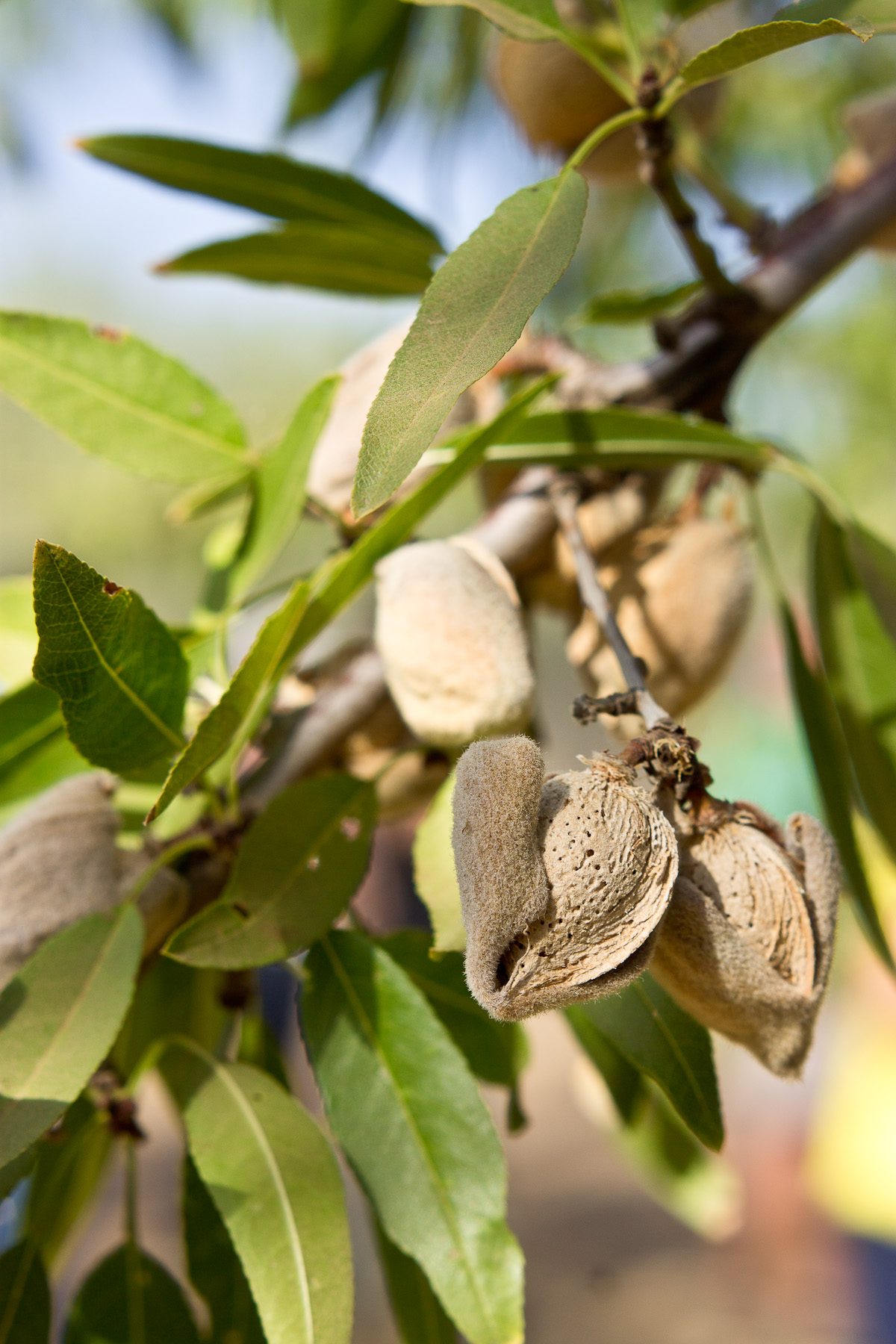 An almond has 3 parts— husk, shell, and nut. 100% is used. The husk is used for livestock feed and shell is used for their bedding, and of course we eat the nut of the almond!
Green almonds are considered a delicacy! A green almonds is an immature almond with the husk and shell still attached and they eat the whole thing or they are pickled.
Almond harvest begins late July and August.
A "shaker", a machine that shakes almonds from the tree can cover 175 trees in an hour. Then the almond are left to dry in the California sun before harvested. When the almonds are on the ground or getting close to harvest time, the farmer's pray that it doesn't rain.
Chocolate is the largest use of almonds globally. Who doesn't just love chocolate + almonds?!
India and China prefer almonds to be shipped whole in the shell!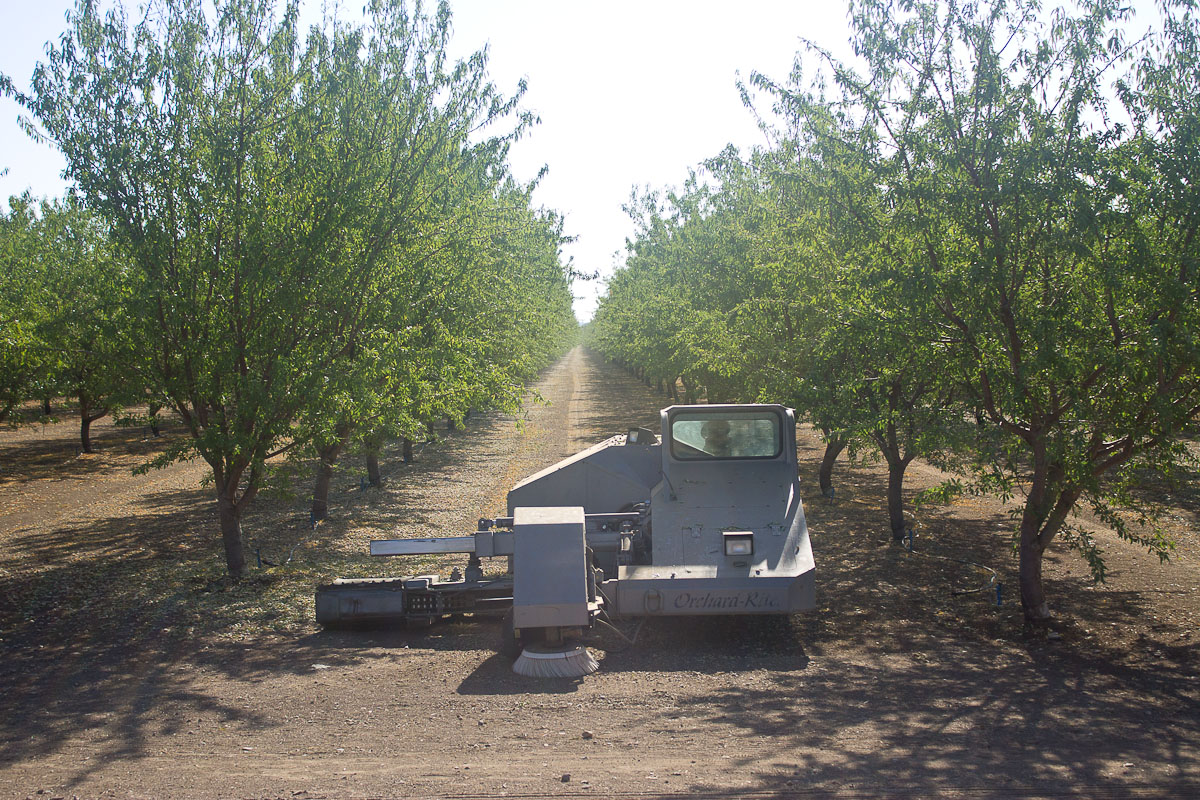 THANK YOU Almond Board of California for the experience!
Question: Have you been in an almond orchard? What is your favorite way to eat almonds?
Disclosure: Almond Board of California paid for travel, hotel, and meals to tour an almond orchard in Lodi, California to learn about almond harvesting and nutrition. They did not compensate me to write this post and all opinions expressed here are my own.
Hi I'm Kristina LaRue, RD (registered dietitian nutritionist), Peloton addict and mama to two active and hungry boys. On Love & Zest, you'll find healthy-ish recipes that fuel the whole family. I'm all about veggie-filled breakfast, meal prep recipes, healthier sweets, and easy weeknight dinners made in the Instant Pot or sheet pan.
Did you make one of my recipes?? Leave a review in the comments and tag @loveandzest #loveandzest on Instagram!
If you're a modern mama– I'd love for you to join my Facebook group A Modern Motherhood Collective!