Whoa, how did Friday happen?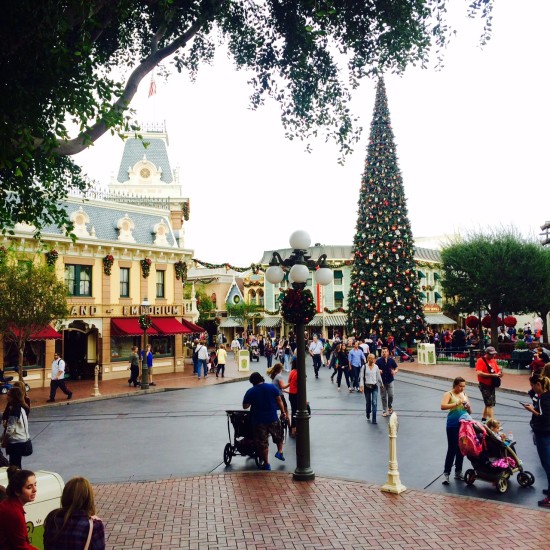 This week flew by and I missed you, genuinely. I've been a bit swamped with getting caught up after leaving mid week last week for Disneyland. So that's where I've been in case you were wondering. I promised a recap a few days ago, but better late than never right? Eric and I had some good QT (quality time in our language) at Disneyland and I want to share some of the highlights of the trip.
Eric and I were invited out to Disneyland for the Avengers race weekend with my boss, Tara (she's the RunDisney Nutritionist) and speaks at all the expos so she gave us the VIP treatment…flight, hotel, park hopper tickets, Disney cash, time off work, I mean come on… she's amazing, right? Sorry, she's taken ladies and gents.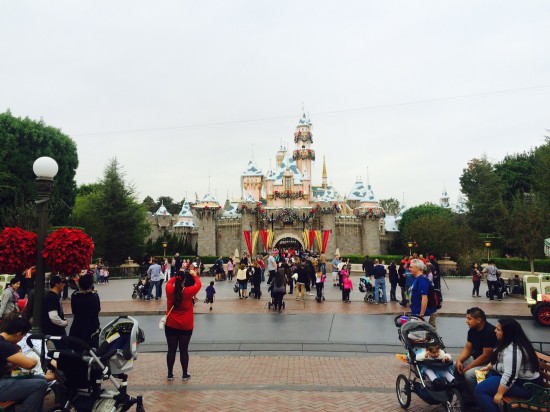 We arrived very very early on Thursday morning because our flight was delayed leaving Orlando from all the snow storms up north. But that was fine and actually helpful because I'm such a last 30 minute packer.. literally peeps. Throwing stuff in my bag as the Uber was pulling into the driveway. Hence my need to be organized with travel snacks.
Since we weren't racing, our only agenda heading to California was to have no agenda— so that we could relax and have fun. We stayed at the Grand Californian, which is literally the hub of everything Disneyland. They have a gate inside the hotel to California Adventure, and Disneyland is only a short 5 minute walk through Downtown Disney which was right outside the hotel. The cool part about all that is it makes going to the parks crazy enjoyable– because you can head to the parks for a few hours and go back to the hotel as you please. One night we went out to dinner and then went back to ride a the Cars ride and watch the fireworks.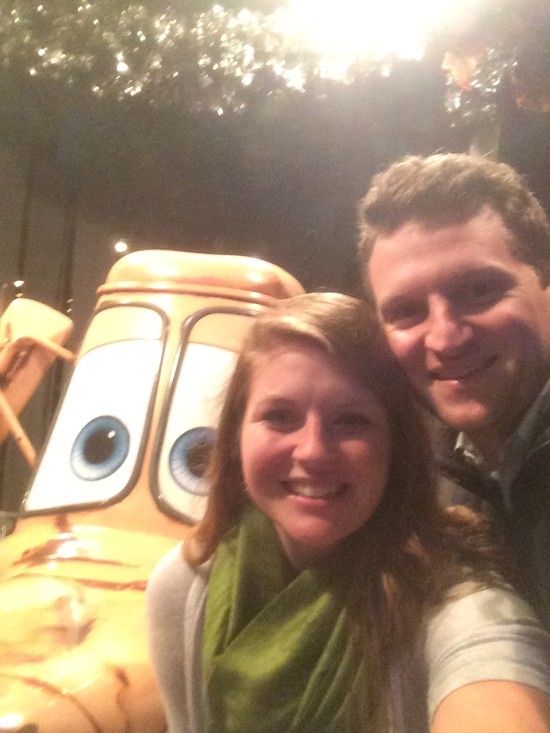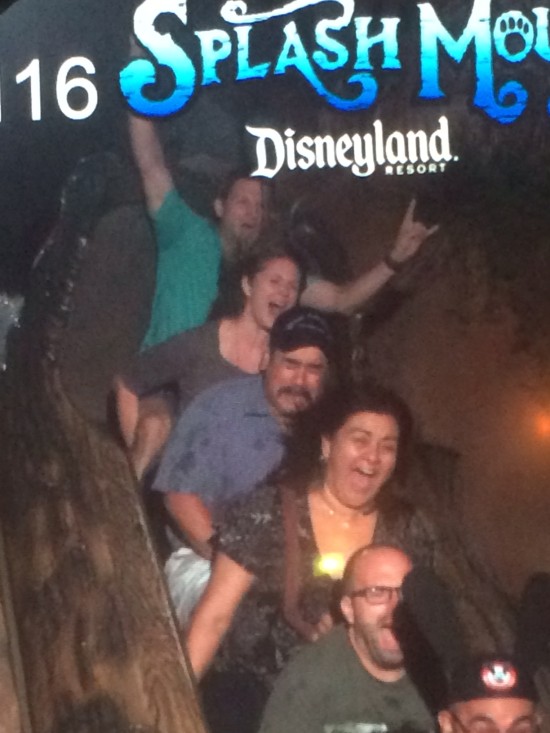 Living near Orlando and growing up 30 minutes outside of Disney World, you might think that I go to Disney all the time, but we just don't. Eric on the other hand grew up going to Disney A LOT… it was the family weekend pastime. I didn't really get all the fuss, until this weekend.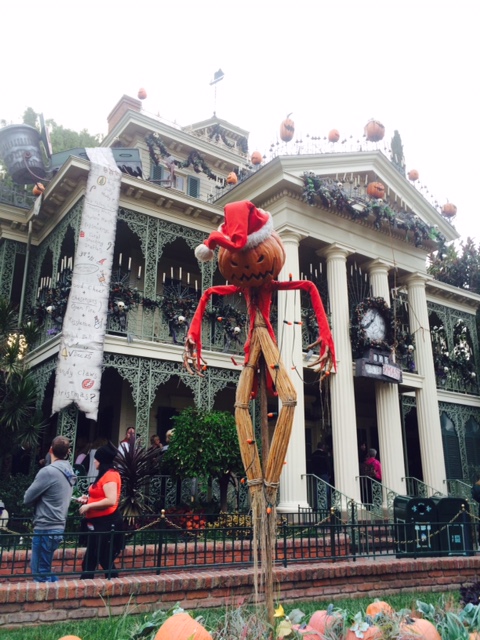 We visited at just the right time. First off, the weather was amazing. There is something about walking around Disney in comfy pants and and long sleeves and NOT sweating! Blew my mind. Not a common happening in Orlando. Disney is amazingly MAGICAL during the holidays. The park is decked out in Christmas. We could just walk around for hours singling Christmas carols and looking at the beautiful Disney Christmas decor– and that we did. Even some of the rides were transformed for the holidays which was a really neat surprise too.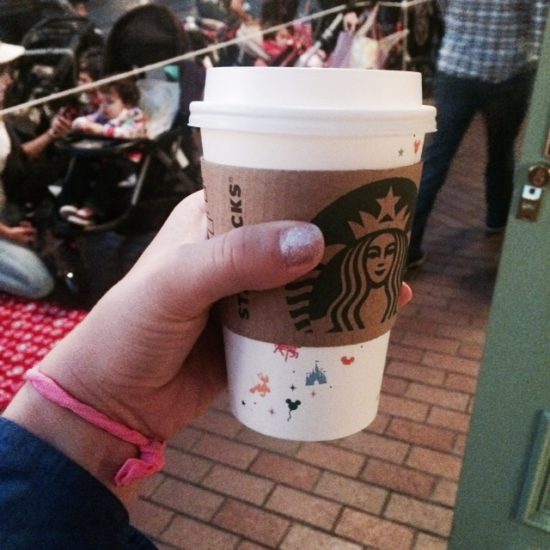 Starbucks is better at Disney– these cups beat out the holiday red cups any day. We both got ordered a "tall latte with 1 pump gingerbread", several times which I'm sure will forever take me back to this trip. Our last night in California, Eric was ordering our lattes and I stepped outside to enjoy the cool air on Main Street and it started snowing! It was neat because everyones face lit up with the snow you just couldn't help but be happy and smile.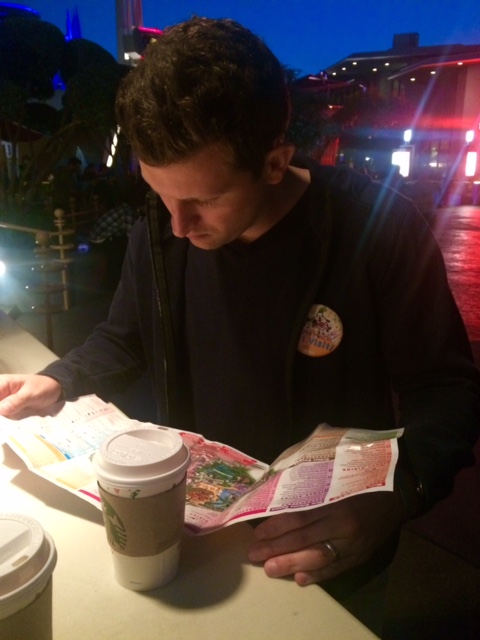 And I found my love of farm animals again… I just couldn't get enough of these guys.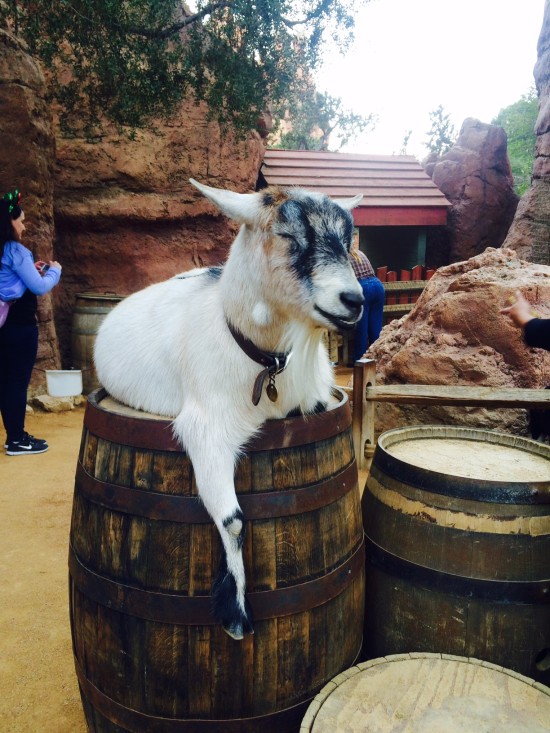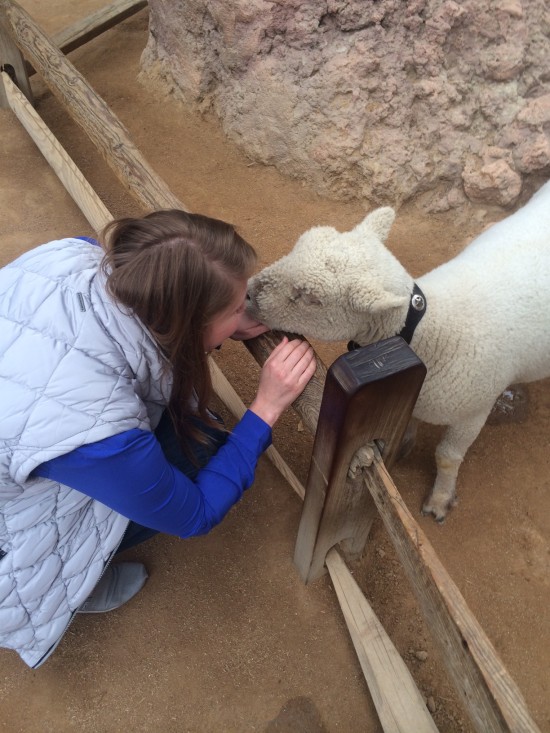 We went on two runs while we were there and did a HIIT workout at the hotel gym. Eric put together a ladder workout.
3 rounds for time
5 pull ups
10 pushups
15 biceps curls per arm
20 sit ups
25 air squats
It took us about 11ish minutes. We also walked about 1o miles at the park each day, which felt amazing. I so wish I could do that everyday. Did you know that the new iPhone software health app counts steps? Kinda cool!
It was a great weekend! A BIG HUG to Tara for taking us along for the ride 🙂 Love you!!
Question: Have you ever been to Disneyland during Christmas?
Hi I'm Kristina LaRue, RD (registered dietitian nutritionist), Peloton addict and mama to two active and hungry boys. On Love & Zest, you'll find healthy-ish recipes that fuel the whole family. I'm all about veggie-filled breakfast, meal prep recipes, healthier sweets, and easy weeknight dinners made in the Instant Pot or sheet pan.
Did you make one of my recipes?? Leave a review in the comments and tag @loveandzest #loveandzest on Instagram!
If you're a modern mama– I'd love for you to join my Facebook group A Modern Motherhood Collective!