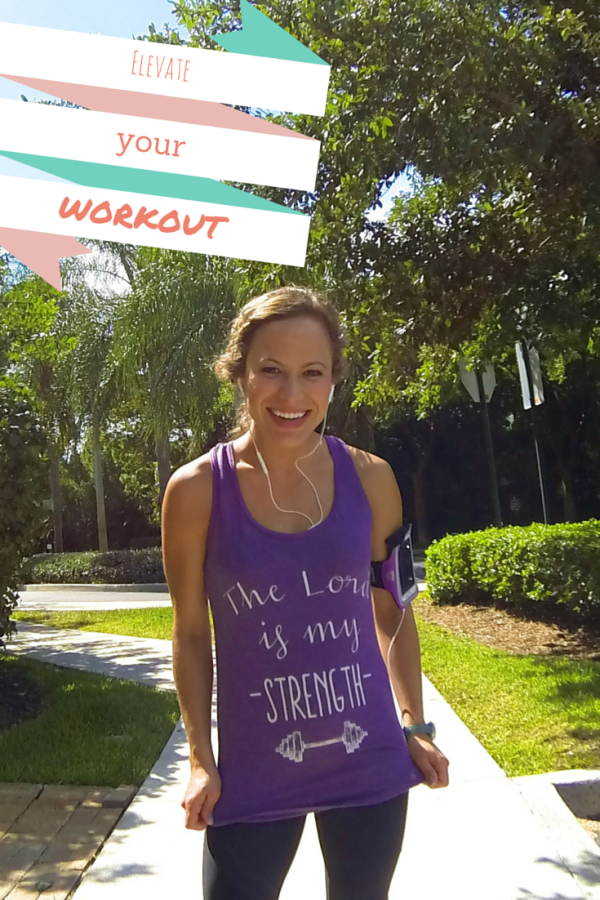 Today I have a fun fitness and fashion post to share with you. I'm so excited that my dear friend Kimberly has launched her new business, Clothed in Strength and has agreed to an interview to tell us all about her new fitness company and workout tanks. Kimberly and I grew up together going to the same church and school, and her family is like family to ours. Her new fitness tanks are hot off the press and she kindly sent me one to wear. I must say, I love how soft these tanks are… like the softest workout tank I own. The fit, color and message are awesome too… it's an all around high quality tank. Thanks Kimberly doing this interview on the blog today.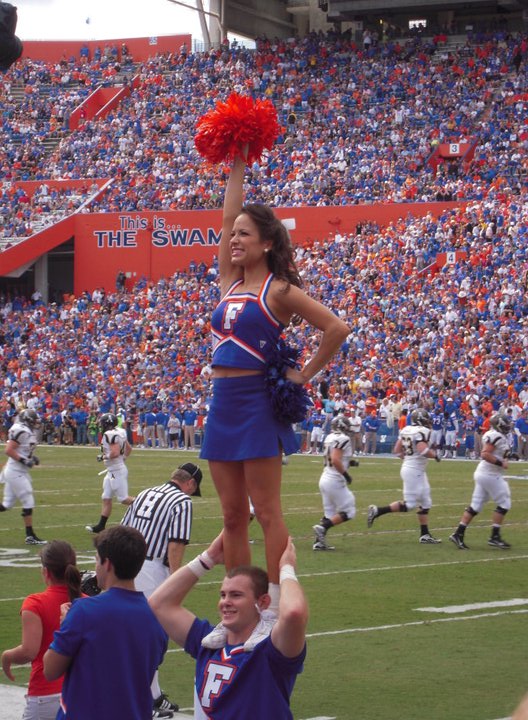 How do you describe your food and fitness philosophy?
From my competitive sports background and cheering at UF, I definitely understand the importance of Nutrition. It is important for me to remember that my body is a machine, and that food is fuel for my machine. However, I believe the flavors, spices, and zest of food is also a gift for us to enjoy! So for me, it is a healthy balance of fueling and recovering my body while also enjoying a variety of foods and desserts! I love food and I really enjoy trying new foods! (But desserts are my favorite!!)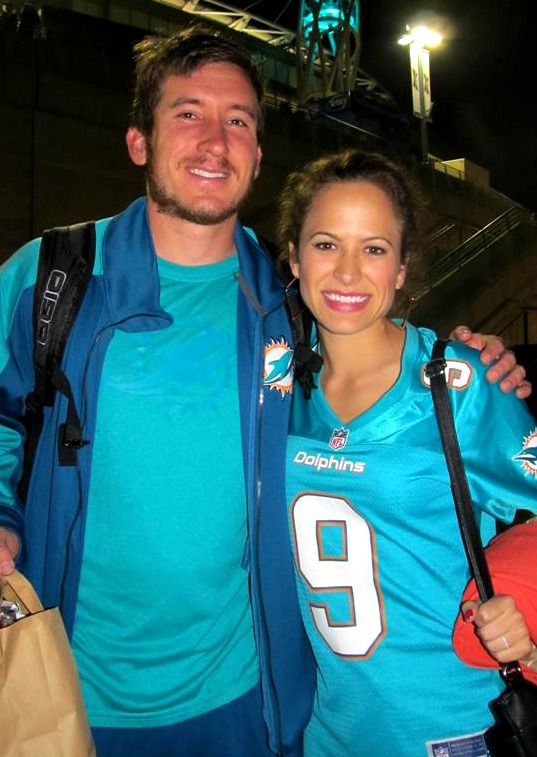 How did you get started turning your passion into your business— what's your story?
God has continued to guide me on this journey. I have always had a passion for fashion and for fitness, but wanted a way to merge the two together to glorify God. About 2 years ago, I decided that one day I wanted to have a Christian Fitness Company. I didn't know when exactly to embark on the journey, but I prayed and waited for God's timing. Two months after I incorporated Clothed in Strength, we launched the first tank top. We plan to launch new designs and shirts that appeal to women on all parts of the fitness spectrum. I love having the opportunity to inspire women to be a light for Christ.
What's your favorite breakfast?
I am a granola girl! During the week, I eat granola with almond milk and cut up fresh fruit on top and eat it while my morning coffee is brewing. On the weekends, I love a hearty breakfast consisting of pancakes, eggs, fruit and coffee 🙂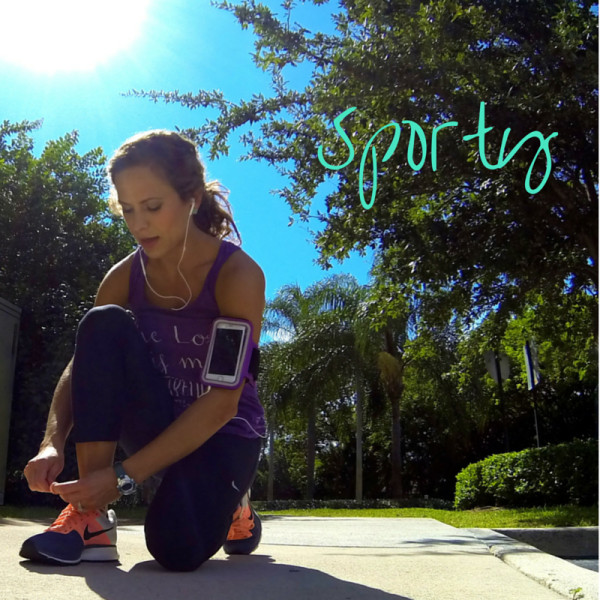 What's your favorite quote or mantra?
My mantra for the past 3 years has just honestly been "Live and Learn." A lot has changed in the last few years-I graduated college, worked for a large company then ran the family business with my Dad, got married, moved away from home and family, and started a business! I've learned during this transitional time that I can't always plan perfectly and that I will make mistakes-lots of them! But I also have learned not to dwell on past mistakes, situations, my weaknesses, or regrets. We only have this beautiful life to live once, and we're going to mess up a lot. But, if we learn from our mistakes, we become stronger, smarter and more prepared for what life throws at us. I have a business degree, and yet have learned incredibly much by starting my own business. My goal is to continue to learn and to grow this business further than my imagination.

Where do you find your inspiration?
I find inspiration during my quiet time. I have been doing "Jesus Calling" this year and it has transformed me! I can honestly say that before this, I prayed regularly to God, but never really enjoyed or had a "quiet time" with Him. Devotions are a powerful source of inspiration. I also love music. I listed to a wide variety of music, but my favorite artists right now are Bethel, Rend Collective. I play music almost continuously during the day, and of course, while working out and running!

Where can people go to find out more about you and Clothed in Strength?
Those interested in the clothing, inspiration, fitness tips and videos can visit the website at www.clothedinstrength.net. Clothed in Strength is also on Facebook, Pinterest, Twitter, Tumblr (@ClothedinStrengthLLC), and Instagram.
Thanks again Kimberly for your interview on Love & Zest today. I'm so proud of you and love your heart and message for women. If you want to buy a tank <— click here for the direct link.
Hi I'm Kristina LaRue, RD (registered dietitian nutritionist), Peloton addict and mama to two active and hungry boys. On Love & Zest, you'll find healthy-ish recipes that fuel the whole family. I'm all about veggie-filled breakfast, meal prep recipes, healthier sweets, and easy weeknight dinners made in the Instant Pot or sheet pan.
Did you make one of my recipes?? Leave a review in the comments and tag @loveandzest #loveandzest on Instagram!
If you're a modern mama– I'd love for you to join my Facebook group A Modern Motherhood Collective!