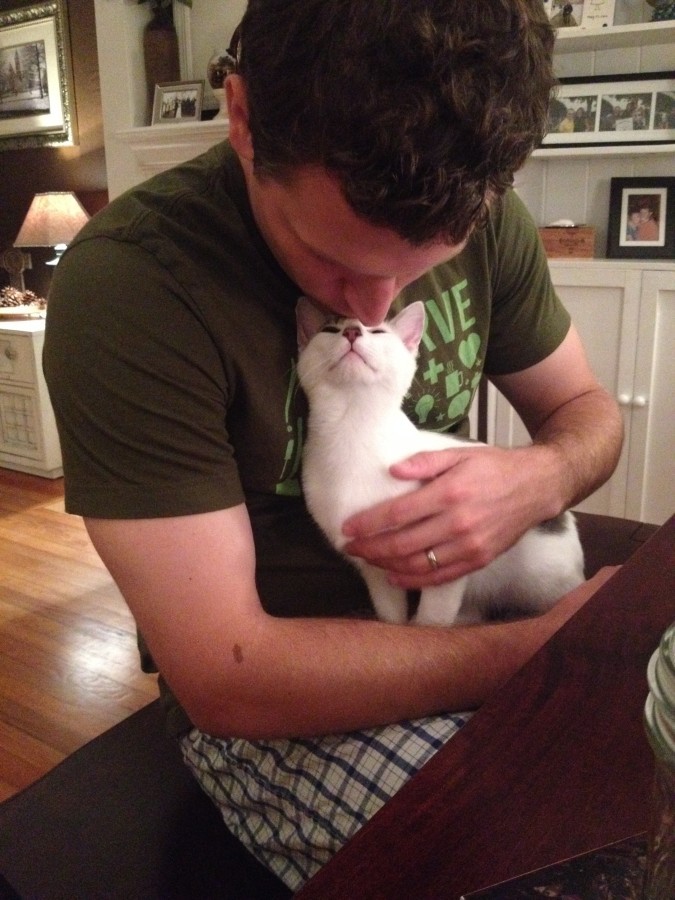 Before I start, Pearl is safe and sound at home now. Last night, Eric and I let her outside like we usually do before bed because we don't keep a litter box in the house. We don't usually have to keep a close eye on her anymore because she knows to come back in the house within minutes to sleep.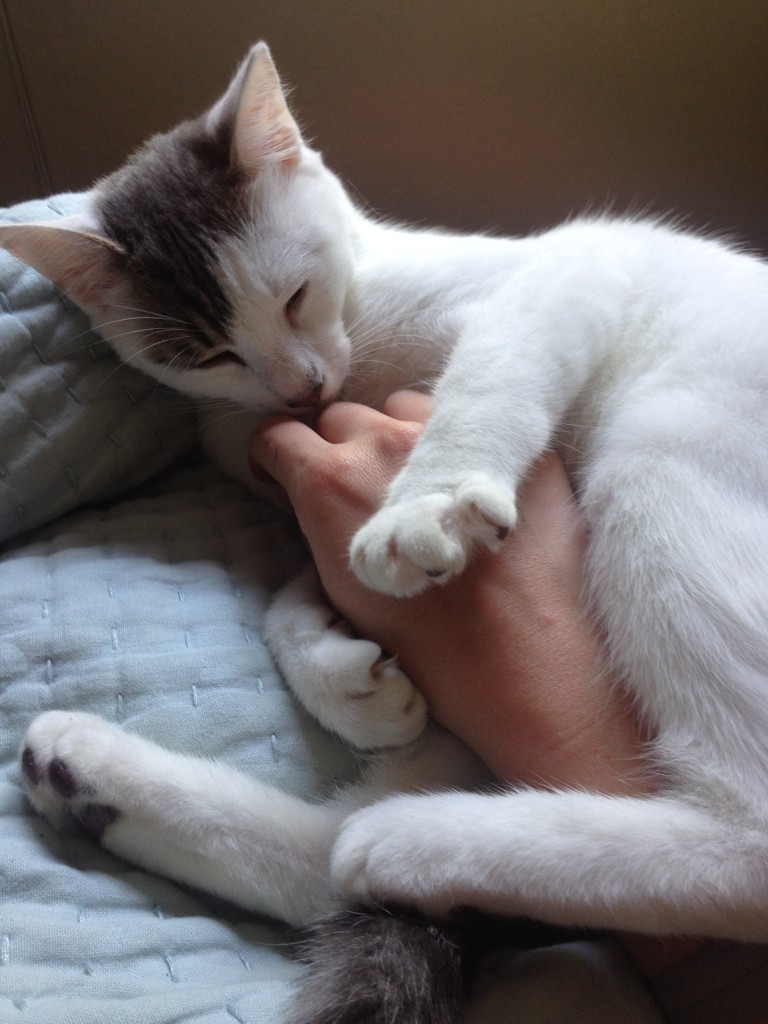 Then we heard hissing… we ran outside and saw Pearl and the big nasty black cat at a stand off. That cat is ginormous and has been praying on her since we brought her home in December. Pearl was super scared and jumped the fence; a few minutes later we heard a loud kitty scream. There was a cat fight. After an hour and a half scoring the neighborhood for her, we became unsure if she was coming back.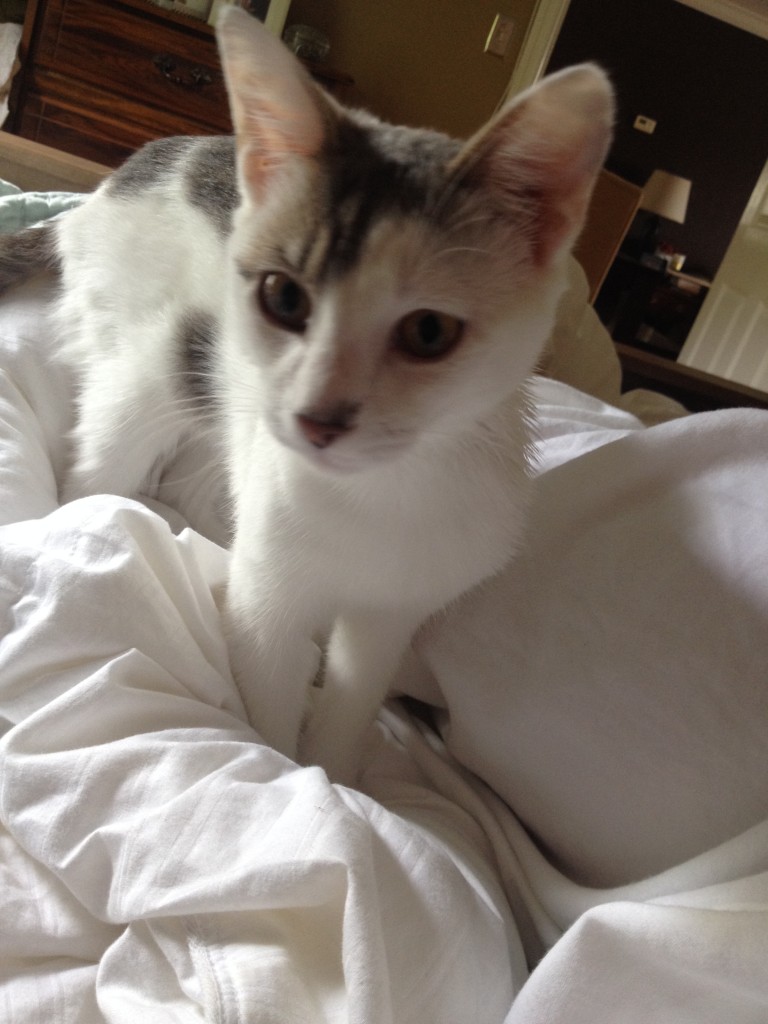 It was nearing midnight and still no signs of Pearl. I feared that she had been injured and couldn't make it back home. We were calling and calling her name. And as I turned around, I saw a tiny white kitty underneath my car in the driveway. She was okay– no scratches or marks! We got her inside and she was very skittish which is so unlike our little Pearl. Any sudden movements she would run under the bed to hide. Poor thing!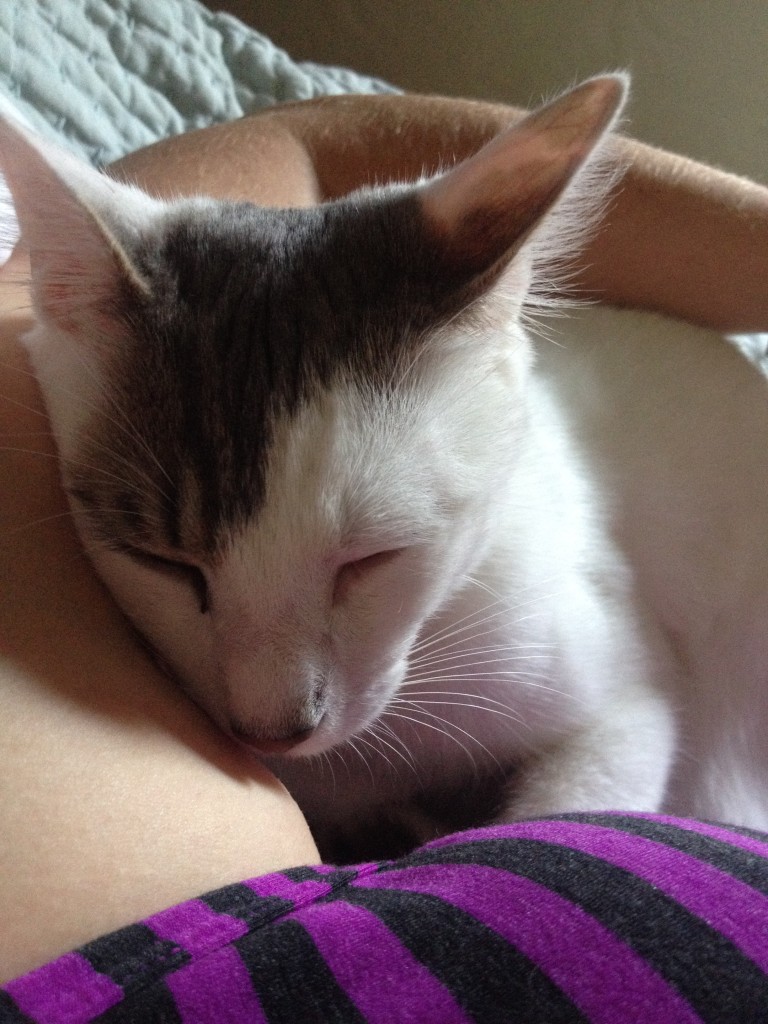 Today she's back to her usual self and and we're about to head to her first doctor's appointment!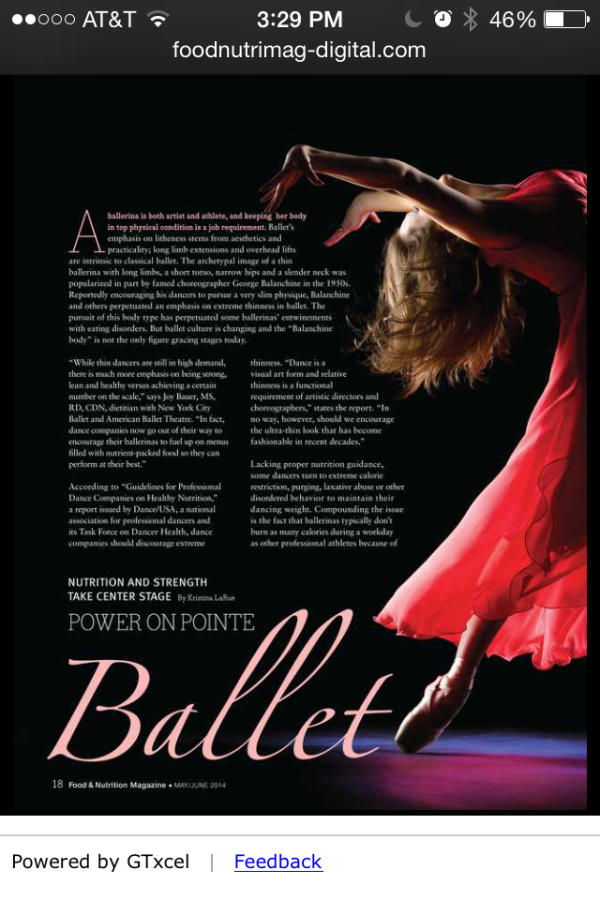 In other news, I am so excited about my new article in Food & Nutrition Magazine about how nutrition for ballerinas has changed over the years! I cannot wait to get the print copy in the mail 🙂 You can the digital version of my article here: Power on Pointe.
Hi I'm Kristina LaRue, RD (registered dietitian nutritionist), Peloton addict and mama to two active and hungry boys. On Love & Zest, you'll find healthy-ish recipes that fuel the whole family. I'm all about veggie-filled breakfast, meal prep recipes, healthier sweets, and easy weeknight dinners made in the Instant Pot or sheet pan.
Did you make one of my recipes?? Leave a review in the comments and tag @loveandzest #loveandzest on Instagram!
If you're a modern mama– I'd love for you to join my Facebook group A Modern Motherhood Collective!