Being active is a big part of my life.. it always has been. I grew up playing competitive tennis and while I didn't particularly like tournaments, I loved the workouts and how I felt after doing drills: strong and empowered. When I went to college I wanted to step away from tennis because it was emotionally draining for me so I started running and found triathlon. From my first race, I fell in love with endurance sports; remarkably the encouraging people that I encountered on the course. In three years, I completed nearly 20 triathlons and loved every single minute of it.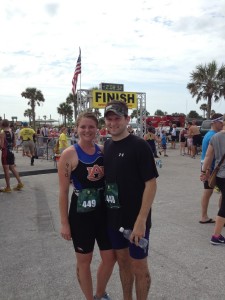 After the wedding, without a free pool and my core friends to bike and travel to races with, compounded by the lack of funds… no more parents paying for monthly races and travel, funny how that works. I moved to running marathons. It was less complicated, and all I needed was shoes. The first two years of our marriage I trained for a race each year, and last year I didn't do a marathon. I didn't like how that felt. I really really love to train for races and have something to look forward to. This year we have been a lot better about scheduling races and we actually did our first triathlon together! It felt amazing to be back after 3 years!! Seriously it was amazing.
But that brings me to the topic of my post. Lately I've been feeling very fatigued with almost constant aches and pains, especially in the lower back and hip region. My friend who is an athletic trainer took a look at me and did some diagnostic work and determined that I have High Hip Dysfunction which has also been confirmed by two massage therapists. Basically my right hip is higher than the left, causing my spine to curve. I'm not really sure how this all started, and I can honestly say that I've never experienced an injury before… but I'm going to guess it has to do with my recent lack of focus on recovery, strength training, and stretching/yoga.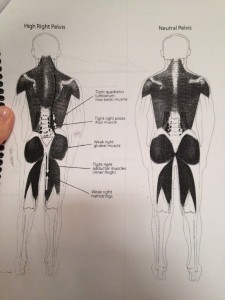 Last week I began treatment for the hip dysfunction with a massage therapist who is very clinical, and since she has been doing treatments on my hip I've received almost immediate relief. Which is great, but it also requires me to rest from running. I don't run everyday anyway, but making the decision to take away something that I love is really difficult
especially when I have a race in August
!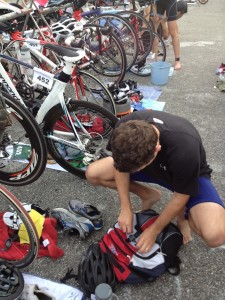 I'm still able to bike, swim, and I'm working on adding more yoga to aid in my healing. (Even Eric is trying yoga for the first time!) So tomorrow while Eric is doing a track workout, I'll be walking the track.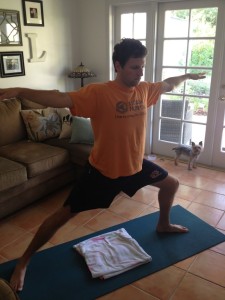 Really hoping that I can learn something during this time. I think I'm starting to get a glimpse of how this injury could be less of a set back and more of a blessing.
Have you ever had a sports related injury? What do you do for injury prevention? Is massage something that you invest in?
Hi I'm Kristina LaRue, RD (registered dietitian nutritionist), Peloton addict and mama to two active and hungry boys. On Love & Zest, you'll find healthy-ish recipes that fuel the whole family. I'm all about veggie-filled breakfast, meal prep recipes, healthier sweets, and easy weeknight dinners made in the Instant Pot or sheet pan.
Did you make one of my recipes?? Leave a review in the comments and tag @loveandzest #loveandzest on Instagram!
If you're a modern mama– I'd love for you to join my Facebook group A Modern Motherhood Collective!