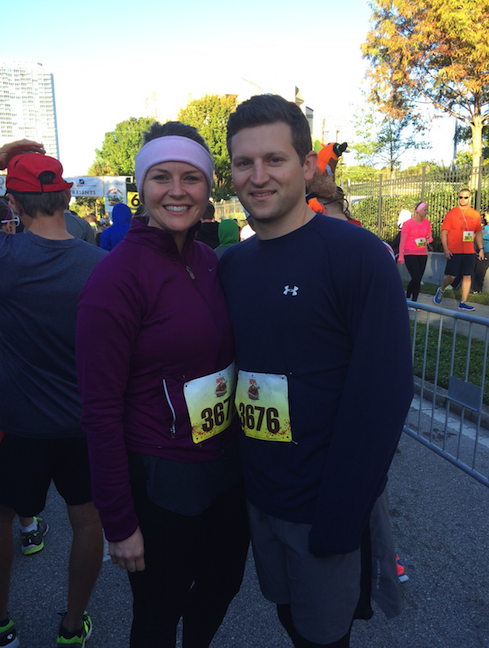 Was anyone protesting this week? The long holiday weekend was amazing, I don't know about you but it was tough to get back into the swing of things after Thanksgiving.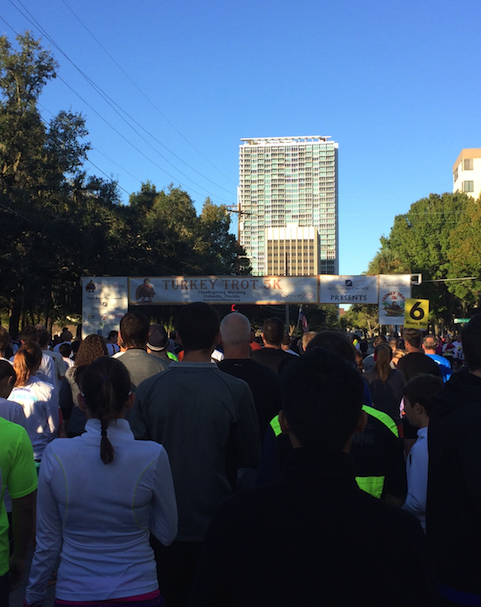 Eric and I did a Turkey Trot at Lake Eola on Thanksgiving day. It was a pretty chilly start and warmed up rather quickly. I didn't have that great of a run, but I did run!! With all the walk/running I've been doing it was a stretch for me to run consistently for 3 miles!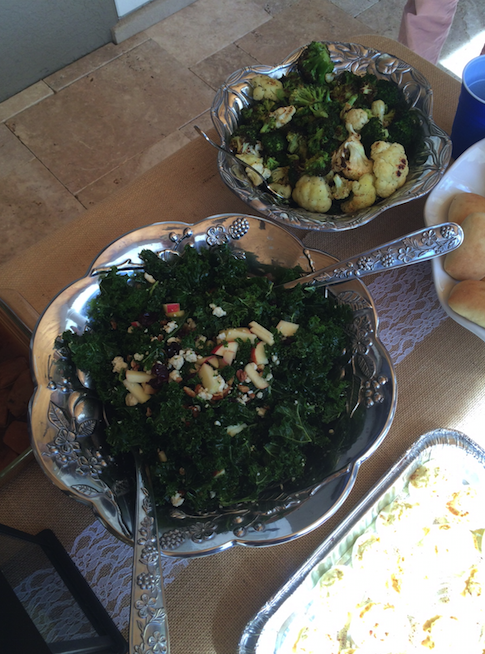 After the fun run we drove to my parents for lunch and to Eric's grandma's for dinner. Our families are about 15 minutes from each other so it makes it easy, or rather a really long day 🙂 But it's worth it because at least we don't have to choose who we will see on the holidays. I contributed my Apple & Kale Power Salad and roasted broccoli and cauliflower. It felt good to have some fresh produce in the spread this year!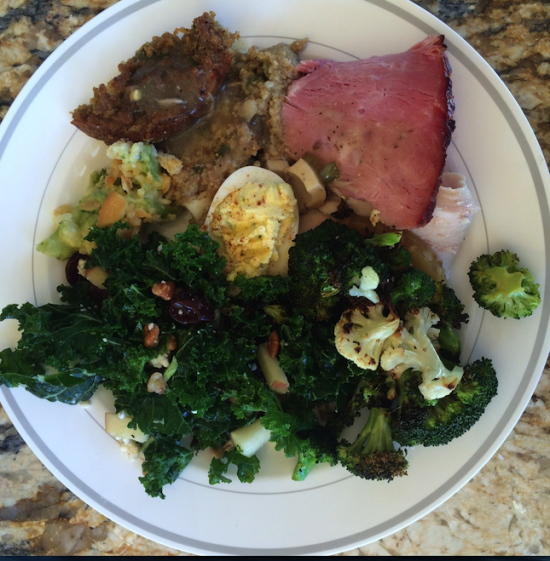 The day after we did a post-turkey day WOD at our CrossFit gym. It was a crazy long workout as everyone was wanting to work off their holiday feast! The WOD was named "Deck Gone Bad". We were divided into 3 teams of 6 people and each team had a deck of cards. Each card represented an exercise and amount of reps. The first team to finish their deck wins. It took us about 30 minutes to get through the deck and my team came in first 🙂 Woot Woot. Likely because the owner was on our team and we all had to keep up with him. Talk about a kick in the butt.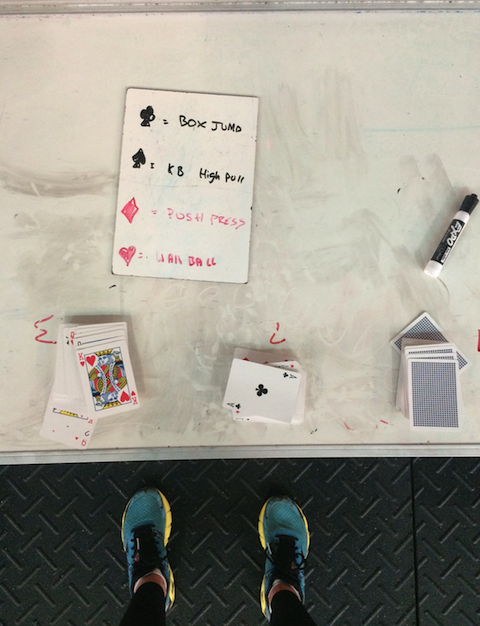 Eric and I are in the market for a new car so we did a little car shopping on Saturday and went back to my parents house to watch the Auburn-Alabama game. Tough loss, tough loss. But at least their is Magic basketball!!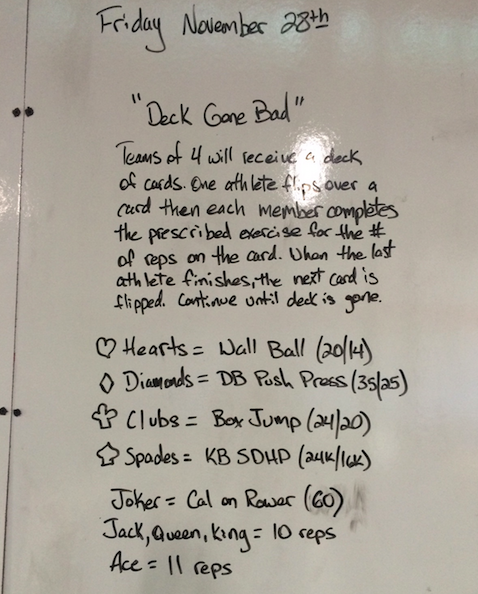 Sunday Eric and went to Home Depot and got our Christmas Tree! This is one of my favorite holiday traditions. It was rather hot this year picking out our tree but non the less we had fun. We decorated the house and it's like a winter wonderland. The tree still needs to be trimmed and we are planning on doing that tonight. We like to turn on the Christmas tunes and drink eggnog lattes while we are decorating 🙂 I can't wait.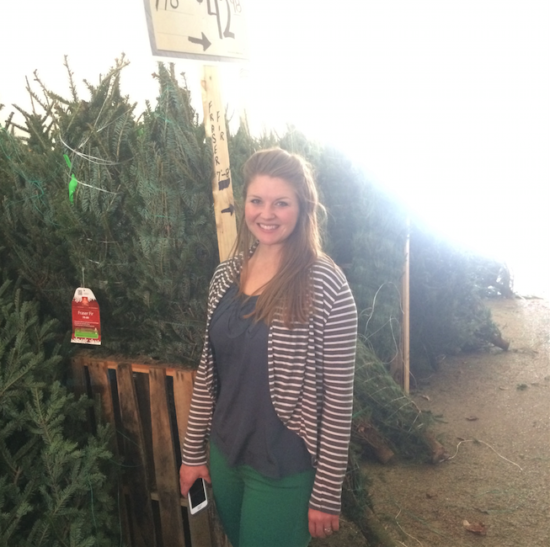 I'll be back tomorrow for a warm and comforting dinner recipe for you!
Did all my American friends have a fun Thanksgiving weekend? Did you do any fun workouts this weekend?
Hi I'm Kristina LaRue, RD (registered dietitian nutritionist), Peloton addict and mama to two active and hungry boys. On Love & Zest, you'll find healthy-ish recipes that fuel the whole family. I'm all about veggie-filled breakfast, meal prep recipes, healthier sweets, and easy weeknight dinners made in the Instant Pot or sheet pan.
Did you make one of my recipes?? Leave a review in the comments and tag @loveandzest #loveandzest on Instagram!
If you're a modern mama– I'd love for you to join my Facebook group A Modern Motherhood Collective!