Hey friends, I always like reading these type of posts so today I thought I'd share with you what my day looked like through what I ate on Monday this week. Hope you enjoy!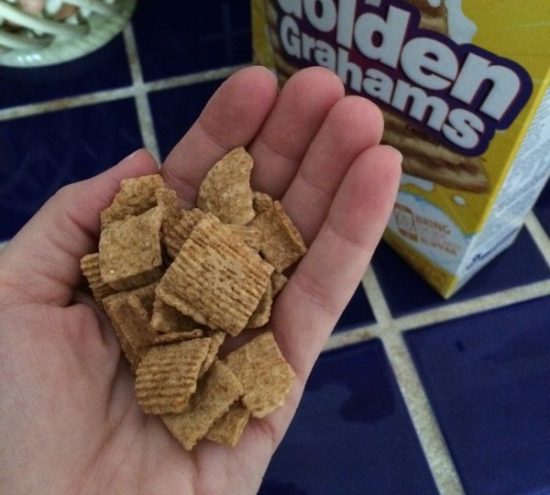 7:30AM Eric and I started our day around 7:30 with coffee and reading/blog work. I had a cup of coffee and a handful of cereal– this week it's Golden Grahams. Love that stuff. I don't buy it often because ya know, it's not the most nutrient dense food but it gives me a little sweet something to munch on.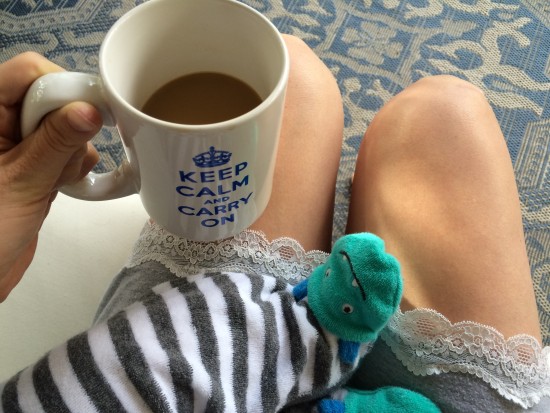 9:15AM The babe woke up around 9:15a so I grabbed him and snuggled with him on the porch with a second cup of coffee. Love those baby snuggles and his little monster feet.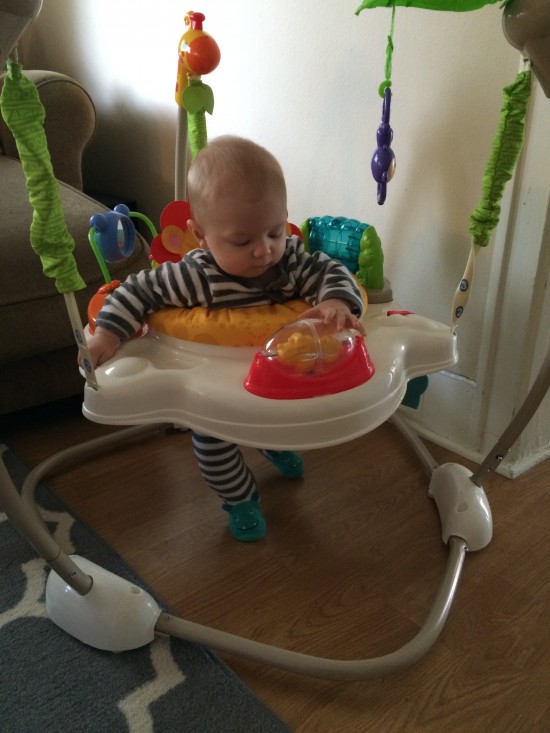 9:30AM I convinced Parker to play in his jumper toy that his BB (my mom) got him. He LOVES to jump and play in this thing which buys me some time to quickly get ready for the day. I changed him and fed him and made myself a smoothie.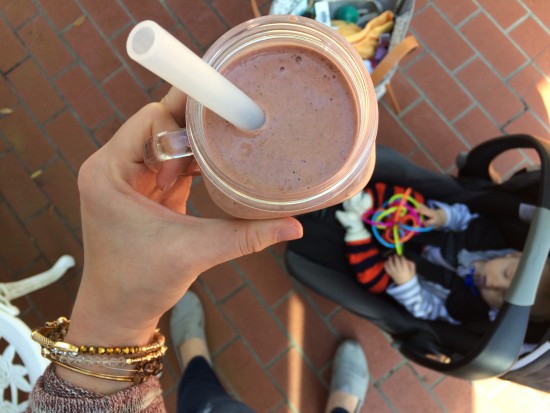 10:15AM This smoothie consisted of raspberries, banana, kefir, spinach, ground flax, vanilla protein powder, and almond butter. So good! If you didn't know already I drink smoothies on the regular for a quick meal. Parker and I were out the door to go tour my brother's new house. They're going to be moving just down the road from us!!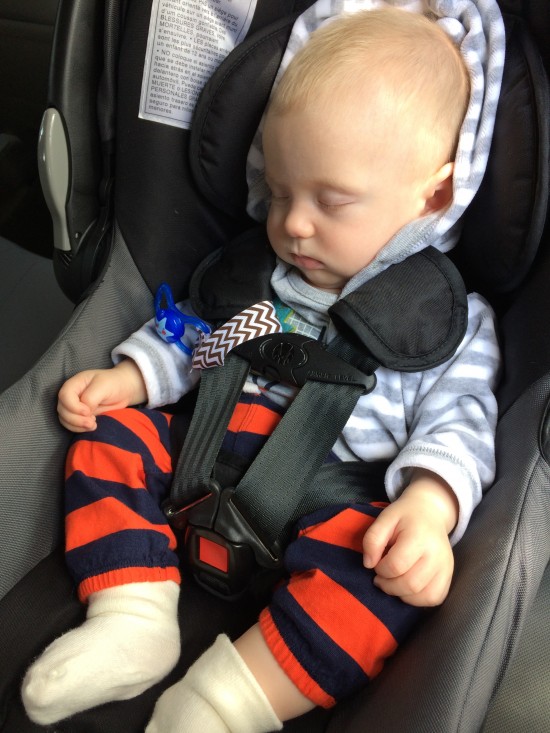 11:45AM Parker fell asleep on the drive back (hallelujah!)… and mommy took a little vacation in the car reading emails.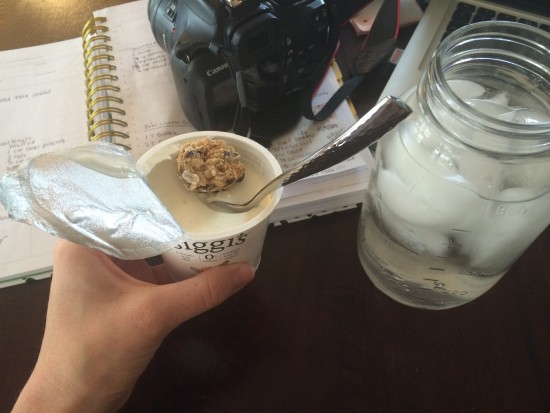 11:52 Snack attack hit so I grabbed Siggi's vanilla bean yogurt and two booby bites. <– that's the recipe. These are so good!! They are like energy balls but the ingredients in the recipe support breastfeeding, hence the name. Despite the fact they are intended for nursing mothers– anyone can enjoy them. Oh, and I love siggi's yogurt it's thick like Greek yogurt but it a simple ingredient list and contains more protein than sugar. WIN!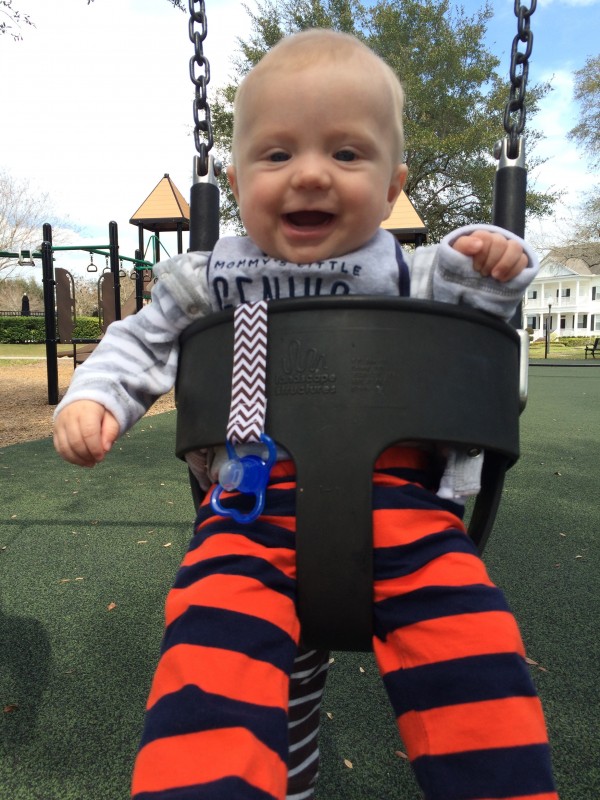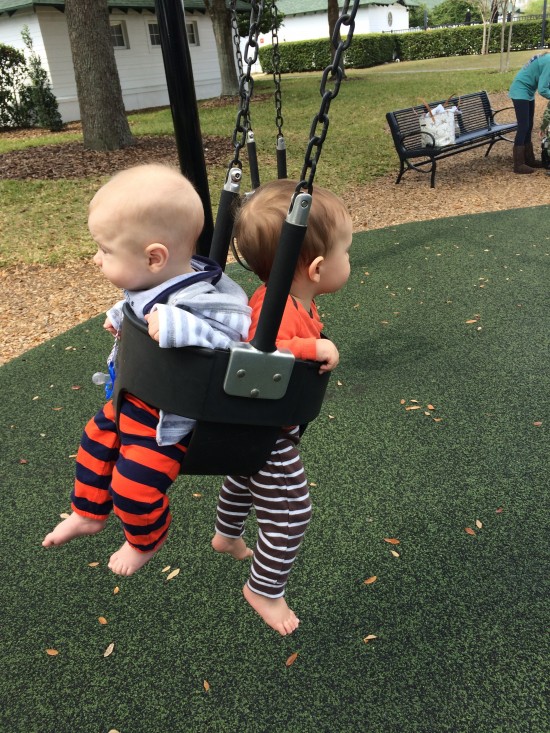 1:30PM I let Parker sleep for a bit and then he got hungry so I fed him and then we went to the park. He had so much fun swinging on the swing with his cousin! They are 4.5 months apart, and going to be the best of friends.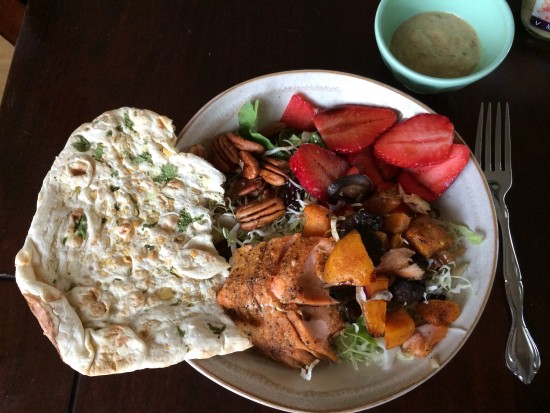 3:00PM I was craving something green for lunch so I made a big salad with spinach, shredded cabbage, sliced strawberries, pecans, and leftover roasted mushrooms and butternut squash and salmon. I used this Goddess dressing which is a tahini based dressing from Trader Joes. Major flavor. Paired this salad with another TJ's find– garlic roasted Naan bread. Salads are a super quick lunch for me with I have all the ingredients prepped and leftovers ready to go.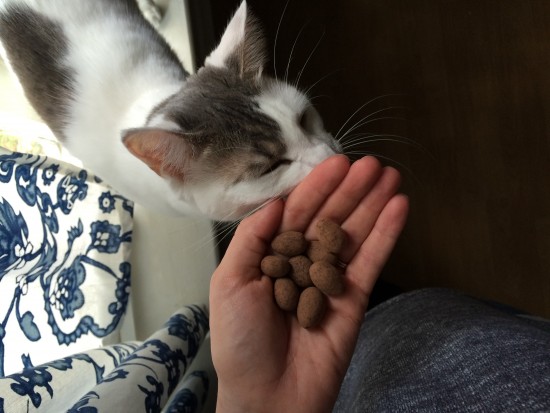 3:20PM After lunch dessert of coco dusted almonds. I find these at Publix in the bulk bins.. they don't have them at all stores unfortunately. They are like super addicting and the best tasting chocolate almonds that I've ever tried. Gotta get them. Pearl was begging for some lunch so I fed her.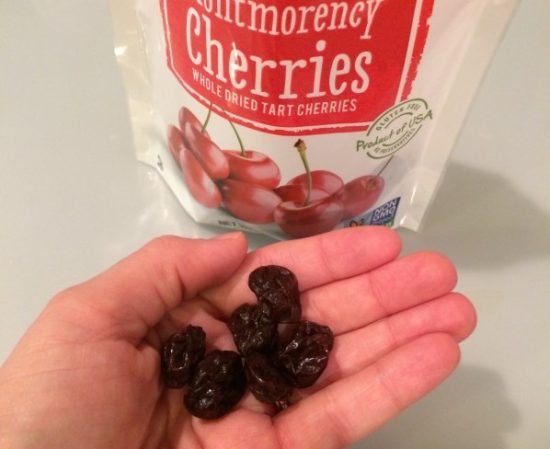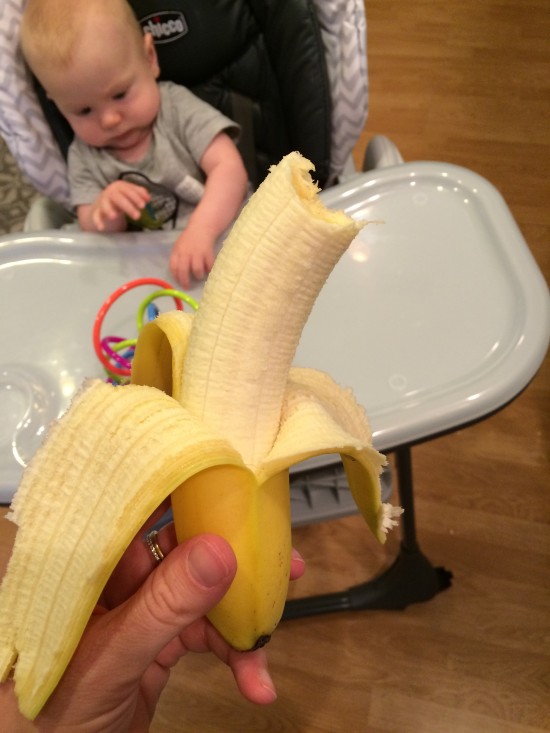 6:07 PM I got hungry while I was cooking dinner so I grabbed some tart cherries and a banana to munch on. Parker sits in the highchair while I cook and I tell him about the food that I'm making while he plays with toys. 🙂 He's not ready for "people" food yet. He still has a good month before we introduce them to him.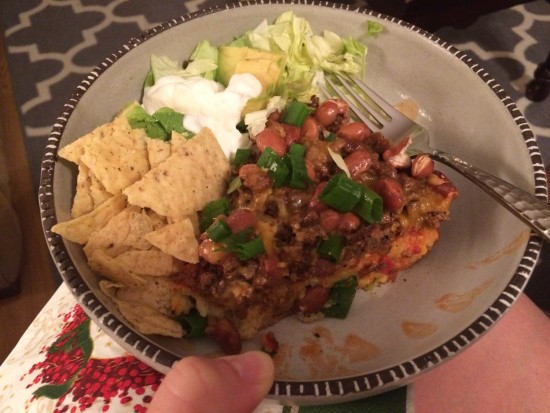 7:40PM Hubs made it home and we finally sat down to dinner together. Baby sleeping and all. Dinner was ready at 7– but I had to bath Parker, feed him, and put him to bed. I was super proud of this dinner I made. Eric is gluten free so we do a lot of potatoes and rice, but I know he was kinda getting tired of it so I found a gorgeous and yummy looking Pin for Tamale Pie and I had all the ingredients on hand so I figured I'd give it a try. It's definitely making our menu again soon! We both loved it. I added pinto beans and next time will mix in onions and mushrooms into the meat sauce for a bit more veg. We served it with lettuce, greek yogurt (for sour cream), avocado, and a few tortilla chips.
9:30PM Eric and I had some hot tea together but I forgot to take a picture of that. 😉
Hope you enjoyed reading these type of posts as much as I do– if you'd like to see more of "What I Eat" and lifestyle posts let me know!
Hi I'm Kristina LaRue, RD (registered dietitian nutritionist), Peloton addict and mama to two active and hungry boys. On Love & Zest, you'll find healthy-ish recipes that fuel the whole family. I'm all about veggie-filled breakfast, meal prep recipes, healthier sweets, and easy weeknight dinners made in the Instant Pot or sheet pan.
Did you make one of my recipes?? Leave a review in the comments and tag @loveandzest #loveandzest on Instagram!
If you're a modern mama– I'd love for you to join my Facebook group A Modern Motherhood Collective!