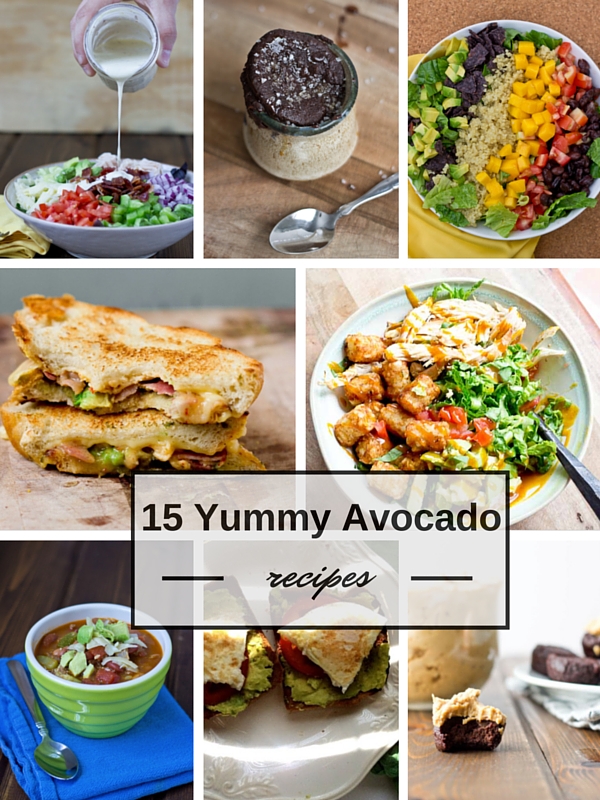 You guys… I love me some avocado. How about you. There's nothing like slicing into the perfect creamy avocado and topping it on your salad, burrito bowl, or just eating it right out of the shell with a spoon. Pure bliss I tell ya. So if you're looking for more ways to get avocado into your life.. I've got you covered. I this post, you'll hear all about the nutritional benefits of eating avocados along with interesting tips and tricks for the beloved avocado. And as you can see from all of these yummy avocado recipes… we love 'em here on Love & Zest.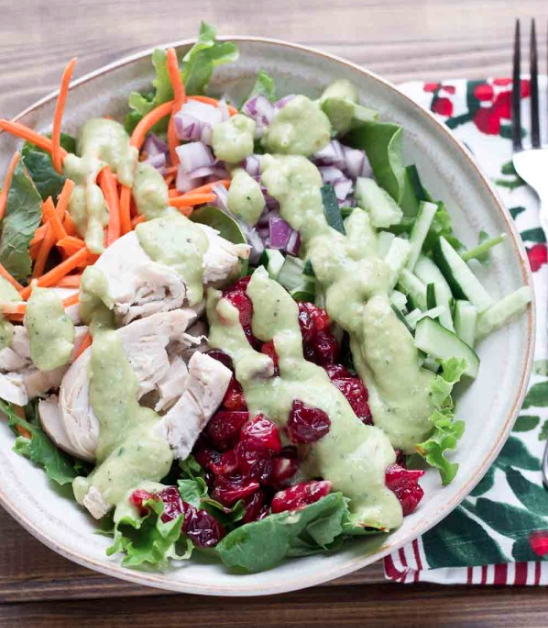 Chicken Salad with Avocado Ranch Dressing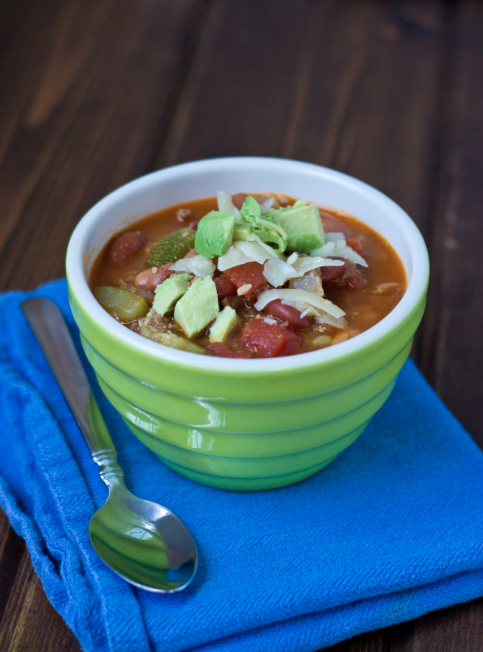 Interesting tidbits about the beloved avocado + Nutritional Benefits of Eating Avocados:
Avocado is a fruit! It's technically a single-seed berry.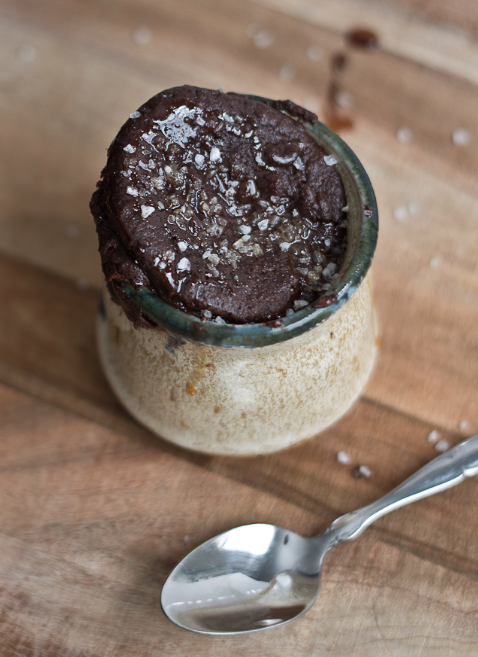 Salted Caramel Fudge Mug Cake made with Avocado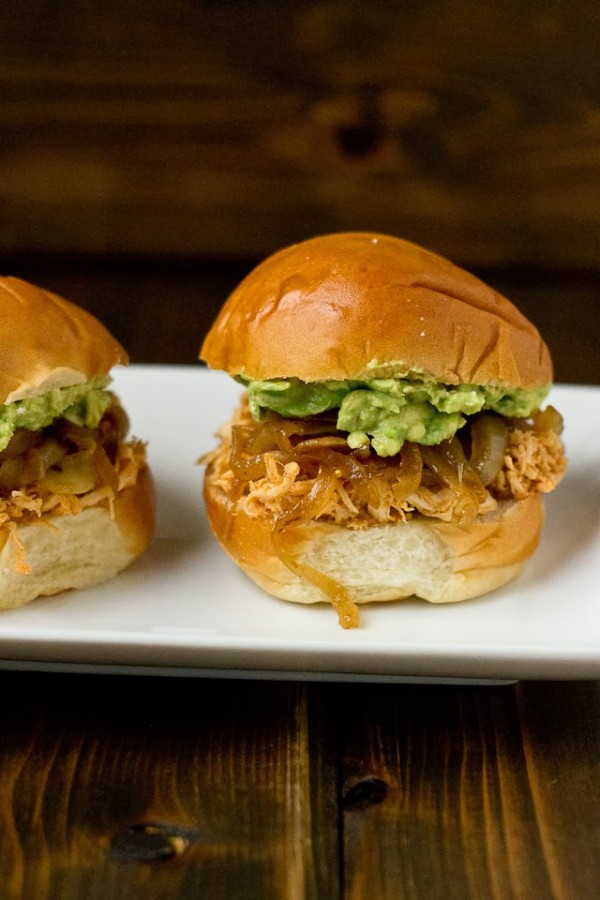 Pulled Chicken Avocado Sliders
Nutritional Benefits of Eating Avocados
While avocados are high in fat, most of the fat content comes from monounsaturated fats. These healthy fats can help to lower LDL cholesterol and improve blood vessel function which can help reduce the risk of heart disease! Just 1/2 of an avocado offers 5g of fiber and 17 vitamins and minerals.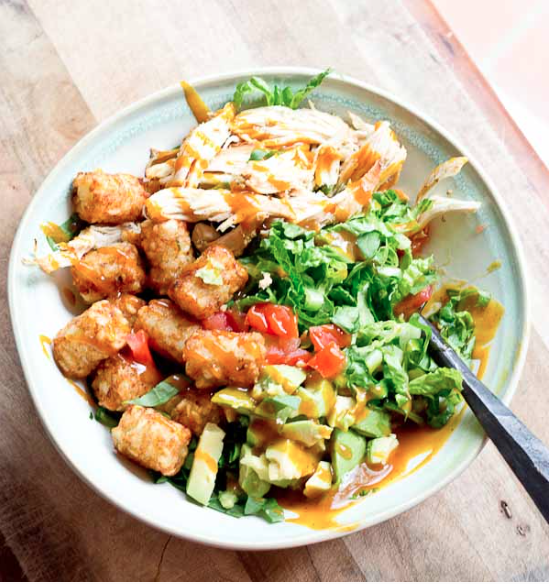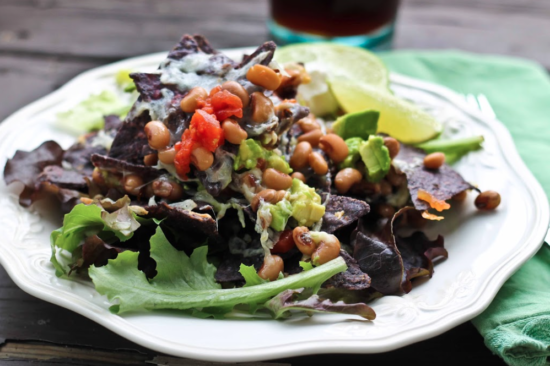 There are 2 major varieties.
The primary species sold in California is the Hass avocado. The skin is pebbly in texture and starts green but darkens into a purple-black color when ripe. The flesh is smooth and creamy and contains a higher fat and calorie content. These avocados are perfect for guacamole. The other type of avocado is the Florida avocado. It is much larger and has a smooth bright green skin. The flesh is more watery and sweeter, while the taste is milder. Because this avocado has more water, its fat content and caloric value are lower. This variety is great in salads!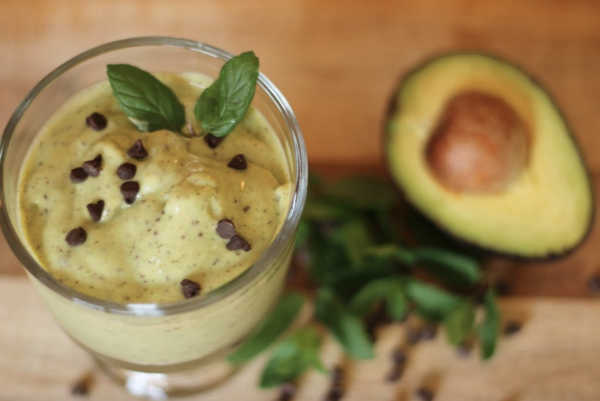 Avocado Mint Chocolate Chip Smoothie
Ripen the avocado with a banana. 
To hasten the ripening process, put the avocado in a paper bag with either an apple or a banana. These fruits release ethylene which can make surrounding fruits ripen faster. Also, try mixing avocado and banana in a smoothie with a dash of cinnamon and honey for a delicious breakfast treat, or this Avocado Mint Chocolate Chip Smoothie!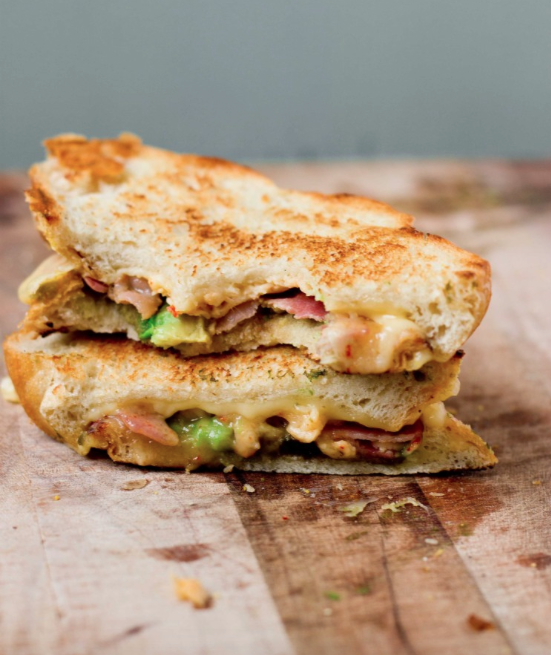 Chipotle Bacon Avocado Grilled Cheese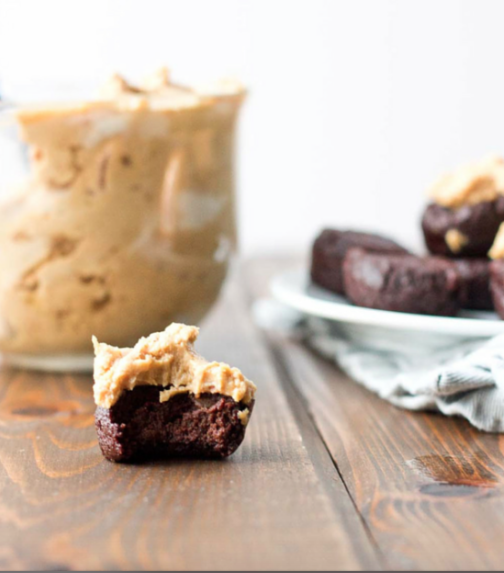 Flourless Fudge Brownie Bites with Greek Yogurt Frosting
How to peel an avocado.
It may seem daunting at first glance, but it is an extremely simple process! First cut the avocado in half lengthwise. Then hold one half and twist the other. If you wish to use the other half later, leave the pit in one half of the avocado and store in an air-tight container with a bit of lemon or lime juice sprinkled on the flesh. Otherwise, scoop out the pit with spoon. Cut the halves in half and simply peel away the skin from the flesh. Cut away any brown or black portions of the flesh. Still confused.. check out these photos with step by step instructions.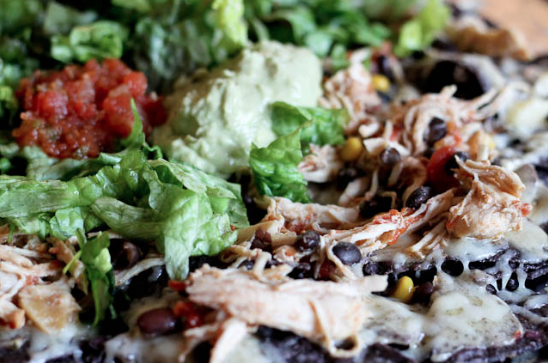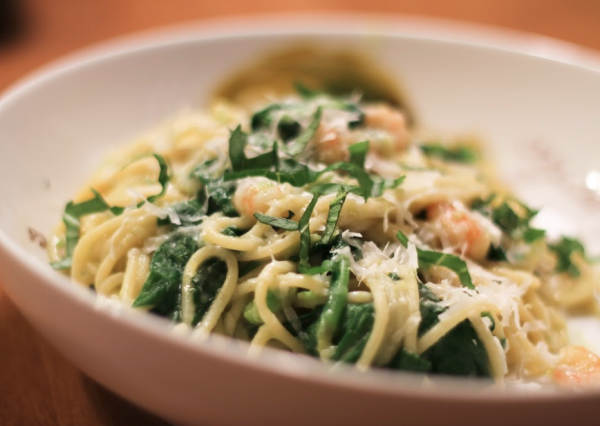 Shrimp Angel Hair Pasta with Lemon Avocado Cream Sauce
Ways to use avocado.
Guacamole is always the go to use for this fruit, but you can also use them in salad dressings, dips, replacement for butter or oil, a smoothie, a spread, vegan mayo, face mask, foot scrub, ice cream, pesto, and so much more!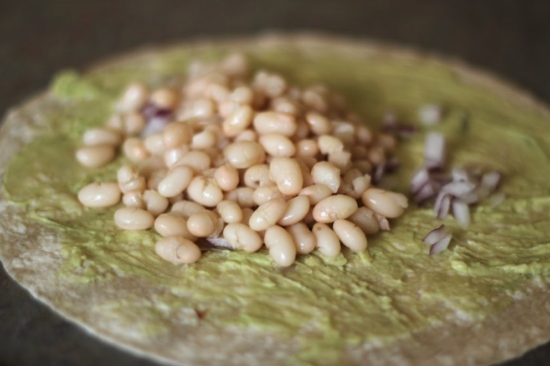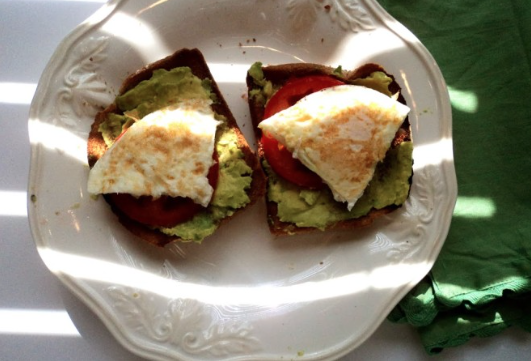 Smashed Avocado Toast with Egg and Tomato
How to make the perfect guacamole.
There are numerous guacamole recipes out there, but the basic traditional guac contains: Hass avocados, lime juice, white onion, cilantro, tomatoes, jalapeno, and salt. You can mash the avocado with a fork or a potato masher for chunky guac. If you like a smoother texture, you can puree the avocado. For a different take on guacamole try adding one of these: strawberries, black beans, mango, grapefruit, corn, bacon, basil, curry powder, or mint!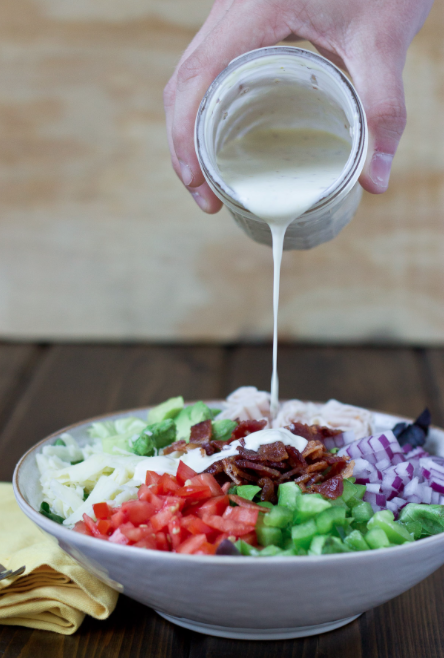 Turkey Cobb Salad w Zesty Yogurt Dressing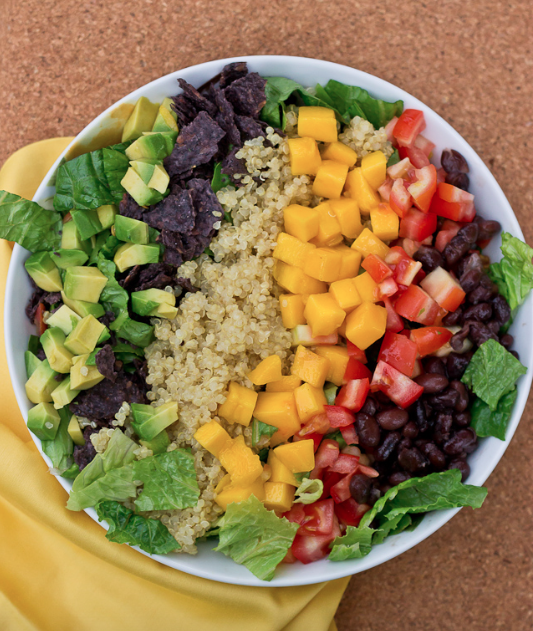 What's your favorite way to enjoy a creamy avocado? Enjoy avocados often to reap the nutritional benefits of eating avocados!

Hi I'm Kristina LaRue, RD (registered dietitian nutritionist), Peloton addict and mama to two active and hungry boys. On Love & Zest, you'll find healthy-ish recipes that fuel the whole family. I'm all about veggie-filled breakfast, meal prep recipes, healthier sweets, and easy weeknight dinners made in the Instant Pot or sheet pan.
Did you make one of my recipes?? Leave a review in the comments and tag @loveandzest #loveandzest on Instagram!
If you're a modern mama– I'd love for you to join my Facebook group A Modern Motherhood Collective!