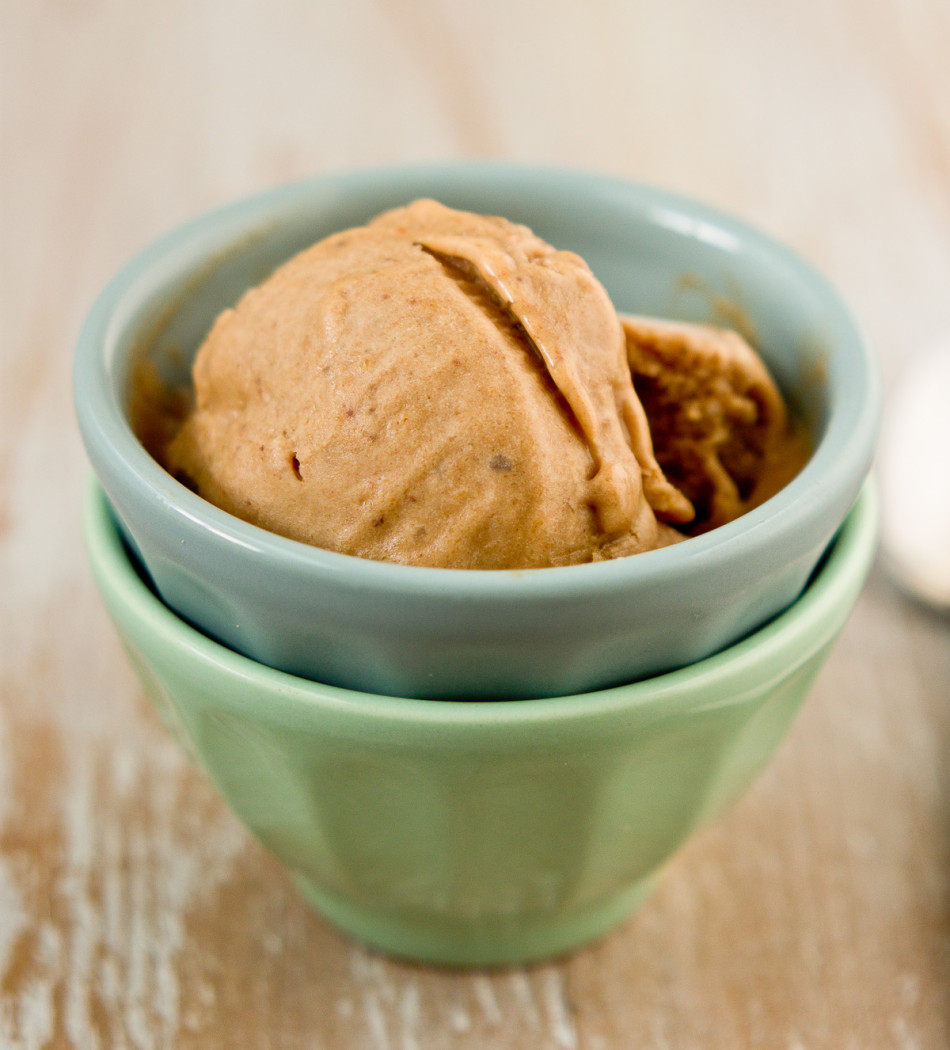 These allergies are killing me. I know living with a kitty cat is shocking my immune system, but there must be something in the air that's making my poor little nose miserable.
I wake up every morning, sneezing and snotty…so volatile I must get out of bed, right then. I know, gross and not fun. It's exhausting.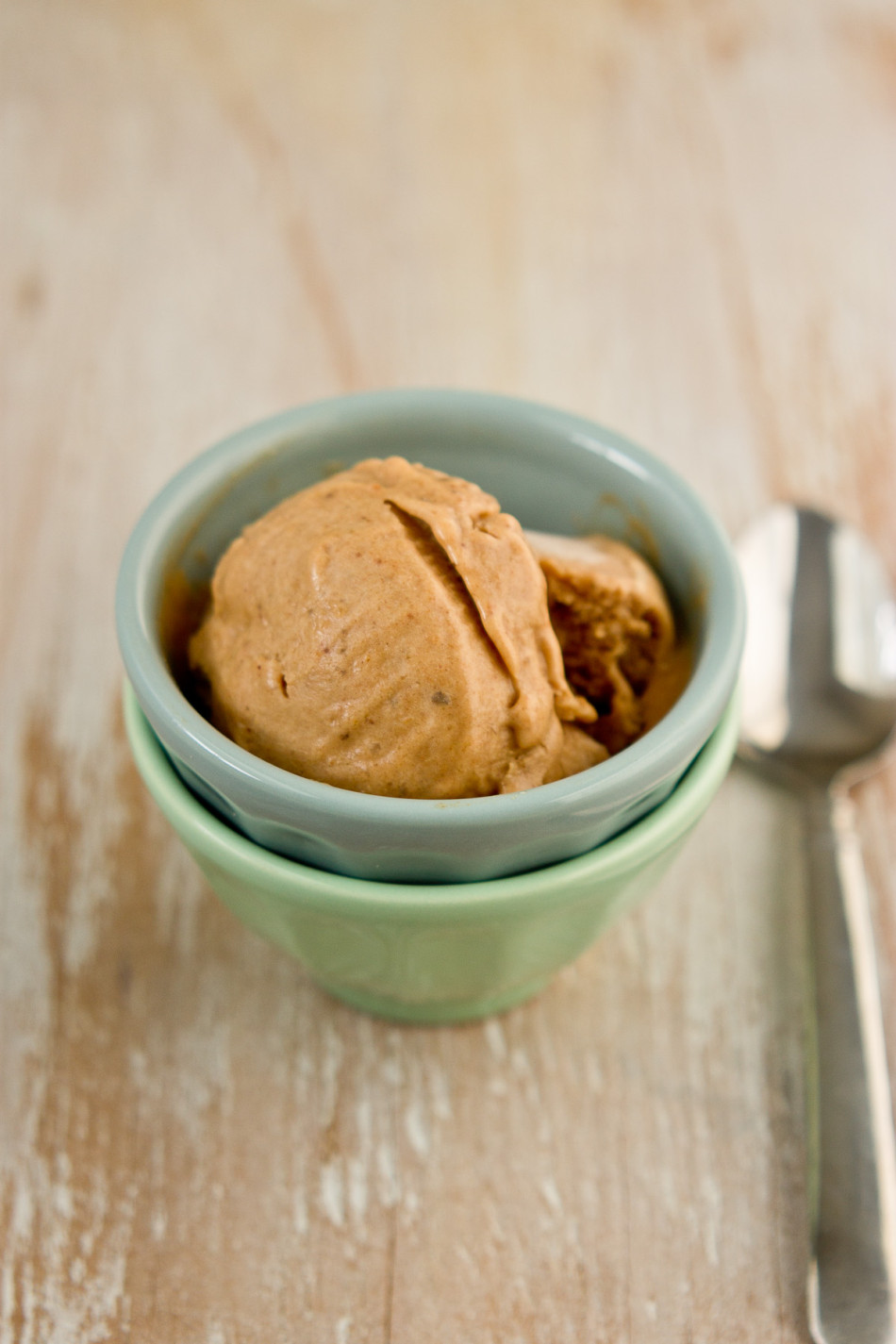 I've been trying to keep my body healthy and strong to fight the cat dander and it seemed to work for a while but whatever is blooming here is making it super challenging.
A new-to-me ancient remedy that I've discovered is the combo of cinnamon and honey. Terrie, the best massage therapist in town, swears by it and has convinced me to give it a try. She mixes 1 tablespoon local honey, 1 teaspoon cinnamon, with a little lemon juice and drinks the concoction like a shot.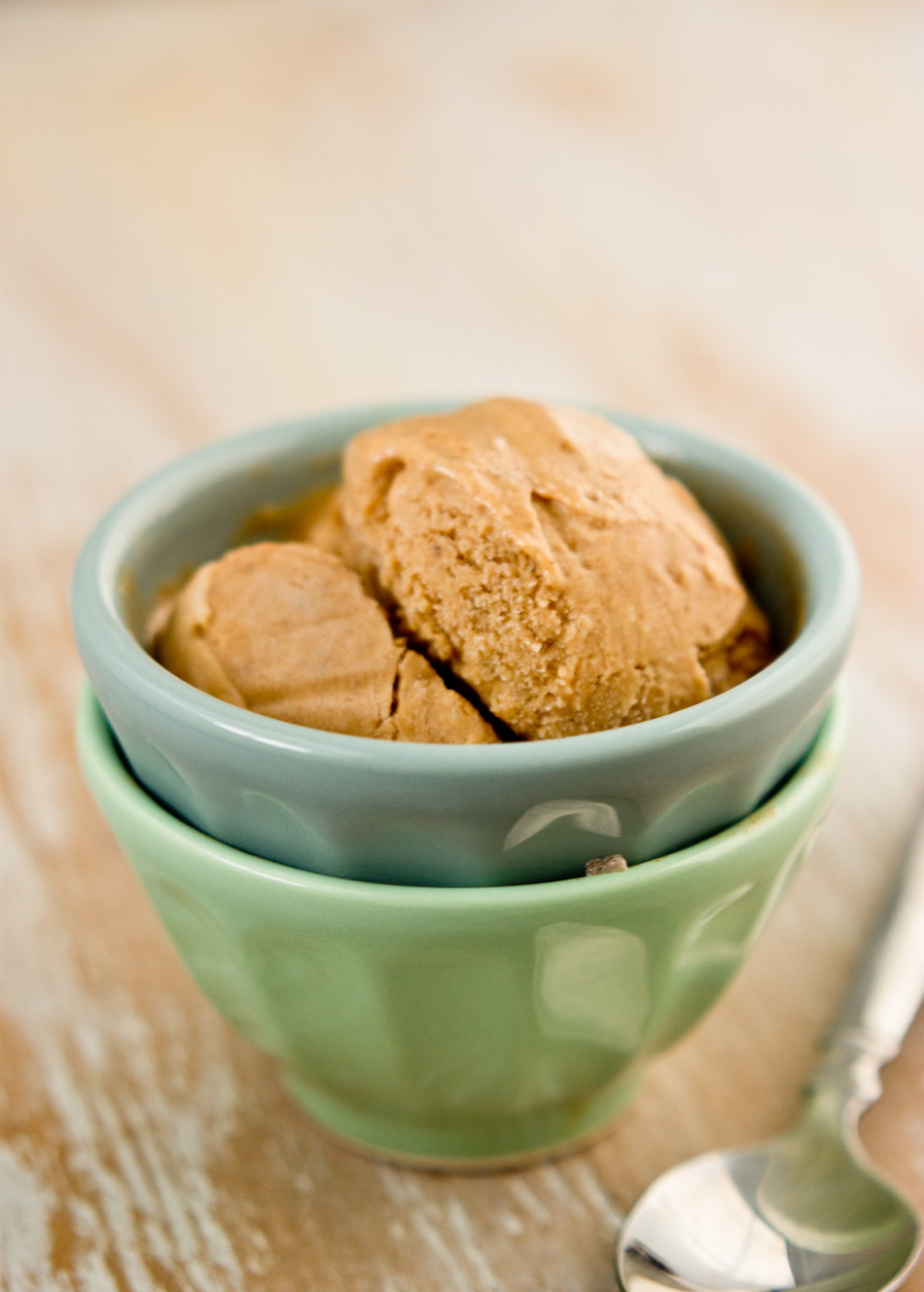 Yeah, I did that and then I started imagining what cinnamon and honey would be like in ice cream! That's where my mind goes… it's a job hazard.
So into the blender went the frozen bananas, cinnamon, and honey, and then I needed some creaminess so in went the almond butter (or peanut butter if you wish).
Ohhhhhmygosh. This Cinnamon Almond Butter "Ice Cream" is a dangerous little combo. You don't have to twist my arm to eat cinnamon and honey anymore. All in the name of allergy prevention, I swear. Sure, I'll share… grab a spoon.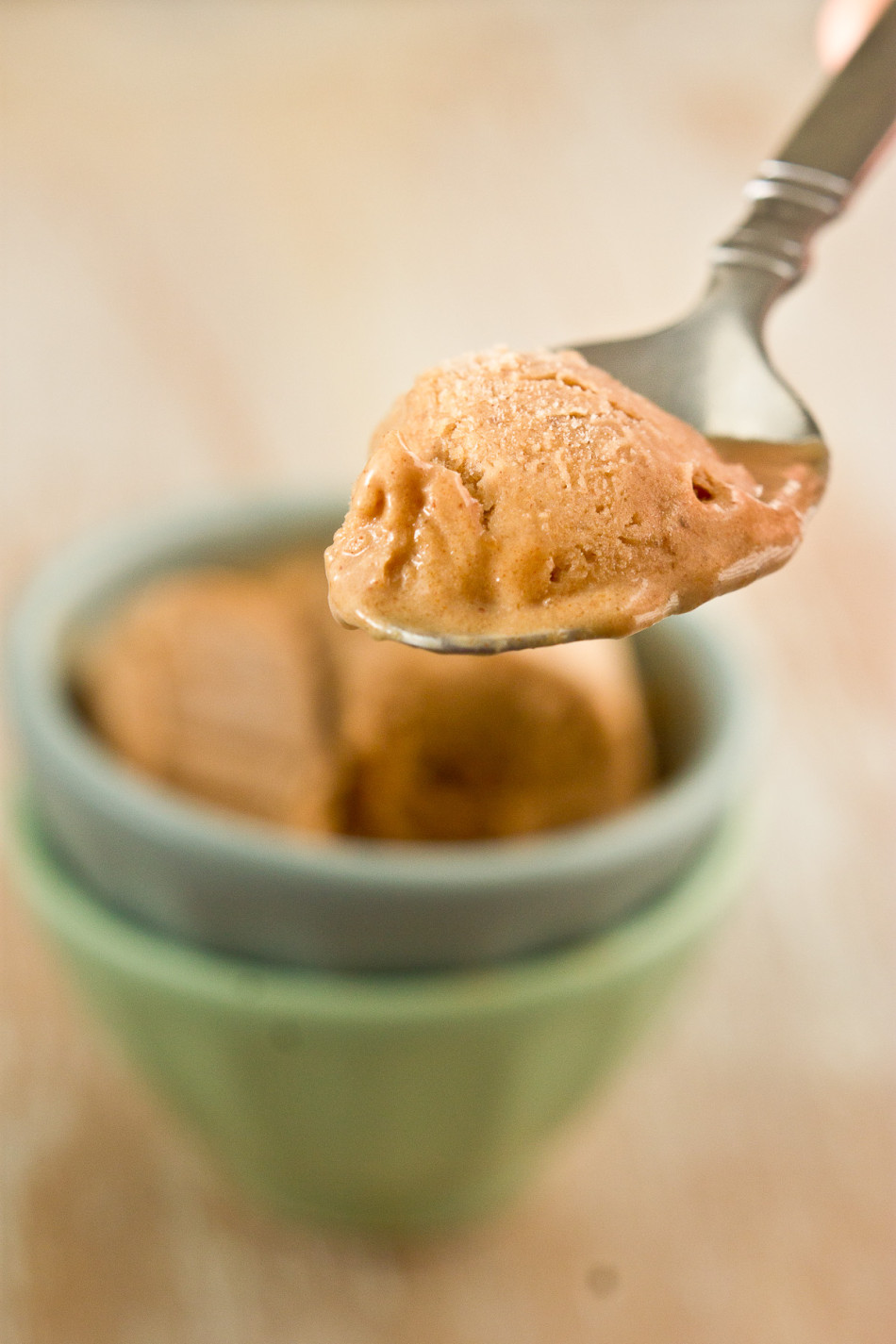 Cinnamon Almond Butter "Ice Cream"
Ingredients
4 frozen bananas
4 tablespoons almond butter
4 tablespoons honey
4 teaspoons ground cinnamon
Instructions
Place all ingredients in a high powered blender.
Blend slowly at first, using tamper handle to push bananas into blades.
Increase speed and process until fully blended and creamy.
Serve right away for a soft serve style ice cream or place in an airtight container and freeze, if you like ice cream to be more formed.
Nutrition Information
Serving size:
¼ recipe
Calories:
274
Fat:
10
Saturated fat:
1
Carbohydrates:
50
Sugar:
31
Sodium:
4
Fiber:
5
Protein:
4