Many celebs have popularized detoxification diets as a means of weight loss and cleansing the body. But where is the science in all of this? Well, today I'm going to separate the science from the hysteria.
Detoxification is a natural body process where the liver and gut play a major role. Our body is equipped to handle toxins, but it's very likely this is conditional for many people.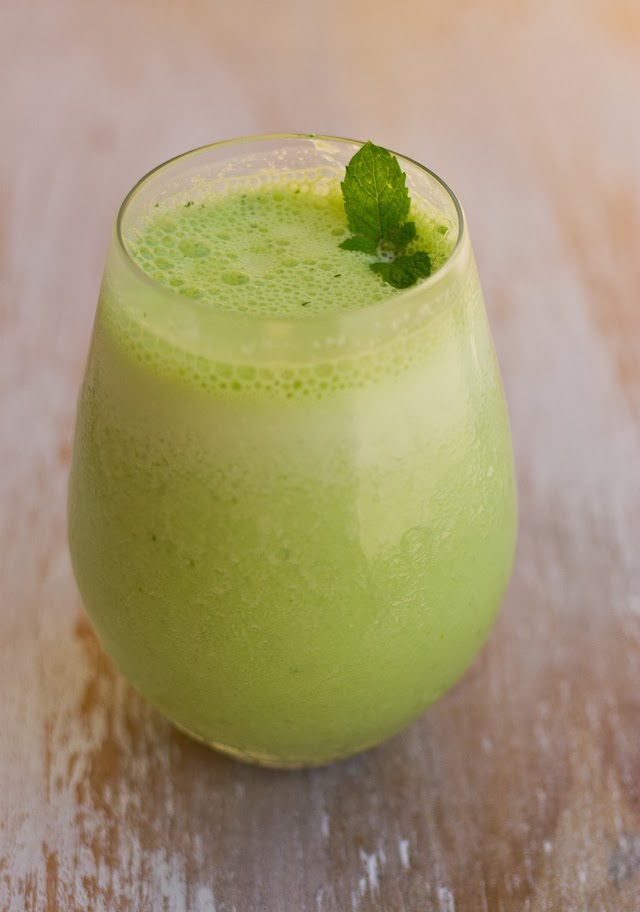 Last week I was at the Food and
Nutrition
Conference and Expo and listened to a talk on detoxification from Gerard Mullin, a GI doctor from Johns Hopkins. For a little background, I've been practicing
nutrition
just over two years and have learned a lot about keeping an open mind when it comes to
nutrition
. As I have read research, worked with clients, and learned from mentors, I've begun to expand upon my traditional thoughts and training and have begun to incorporate more of an integrative approach to
nutrition
. I love this quote from the talk at FNCE. "Be open minded, but not so open minded that your brains fall out".
There is no doubt a great debate about the state of our food supply and safety of the environment. Food companies and the governmental agencies claim that chemicals are safe, and then you have many advocates claiming that the food companies are the big bad wolf. I'm not going to choose sides here, because the truth is we haven't definitively proven that it's safe or that it's not safe.
But I love to consider the Precautionary Principle…
"We must act on facts…and on the most accurate interpretation of them, using the best scientific information. That does not mean that we must sit back until we have 100% evidence about everything. When the state of the health of the people is at stake…we should be prepared to take action to diminish those risks even when the scientific knowledge is non conclusive."
We first have to understand that everybody has a different genetic make up and susceptibility to toxic exposure. Some people can smoke their whole lives and never develop lung cancer. But what we do know is that being exposed to multiple toxins on a routine basis increases the likelihood of adverse health effects. So if you smoke, don't exercise, and eat poorly you're at a higher risk of disease.
So should you go on a detox diet to cleanse yourself of toxic exposure? If you are talking about juice fasting and enemas, the answer is no! But we absolutely should be doing something to support the body's natural detoxification process.
Focus on probiotics. Bacterial overgrowth in the intestines makes it difficult for the body to reduce toxins. So get probiotics through fermented foods like yogurt, sauerkraut, miso, kefir, tempeh, and take a probiotic supplement.
Consume a balanced diet. Vitamins, minerals, antioxidants, fiber, phytonutrients, and proteins are key players in supporting the detoxification pathways. Eat foods that are rich in color– orange, red, green, purple, white and include sources of lean proteins and complex carbohydrates.
Fix nutrient deficiencies. People with nutrient deficiencies especially vitamin B6, magnesium, and selenium causes the body to retain more toxins. Many people are deficient in omega 3 fatty acids (salmon, tuna, halibut, mackerel, sardines) and vitamin D (sunshine, cod liver oil, salmon, mackerel, tuna, sardines). Basically eat fatty fish.
Limit exposures. The cumulative exposure of toxins contribute to disease risk. As far as food goes, if budget allows choose organic meats, dairy, and produce, especially for the dirty dozen (foods with the most known pesticides), and limit processed foods.
Reduce excessive body fat. Toxic byproducts build up in the body's fat reserves, but keep in mind that losing body weight too fast can put a burden on the organs and cause toxic dump and burden the organs. Just another reason not to do a detox fast.
Sweat it out, daily. Exercise is a great form of detox! Sweating actually allows toxins to be released from the body. Make it a goal to sweat most days of the week.
So what do you think? Do you need to do a few things to protect your body? I'd say we can all do a few things better to support our body's detox system. Would love to hear your thoughts.
Hi I'm Kristina LaRue, RD (registered dietitian nutritionist), Peloton addict and mama to two active and hungry boys. On Love & Zest, you'll find healthy-ish recipes that fuel the whole family. I'm all about veggie-filled breakfast, meal prep recipes, healthier sweets, and easy weeknight dinners made in the Instant Pot or sheet pan.
Did you make one of my recipes?? Leave a review in the comments and tag @loveandzest #loveandzest on Instagram!
If you're a modern mama– I'd love for you to join my Facebook group A Modern Motherhood Collective!