Hi friends! I've had a really active week which I'm excited about. Depending on how hectic things are in the week, I can be tough to nail all of my workouts that I have planned. Does that happen to anyone else?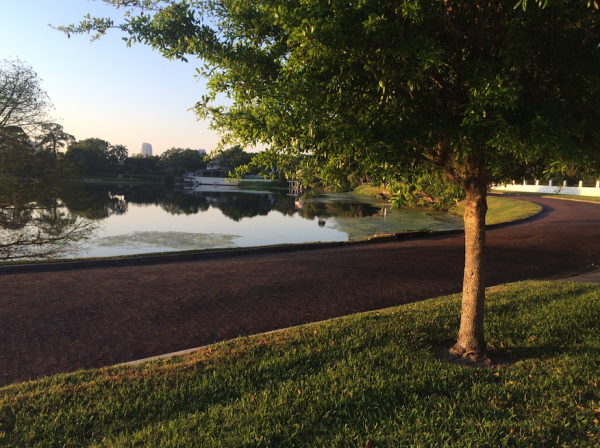 On Tuesday, Eric and I took sunrise walk and had breakfast at Starbucks I stuck to my usual the Bacon, Egg, and Gouda. I love being able to walk to Starbucks.
It was gorgeous out with a little chill in the air. I actually had to layer a fuzzy jacket with a vest to keep warm.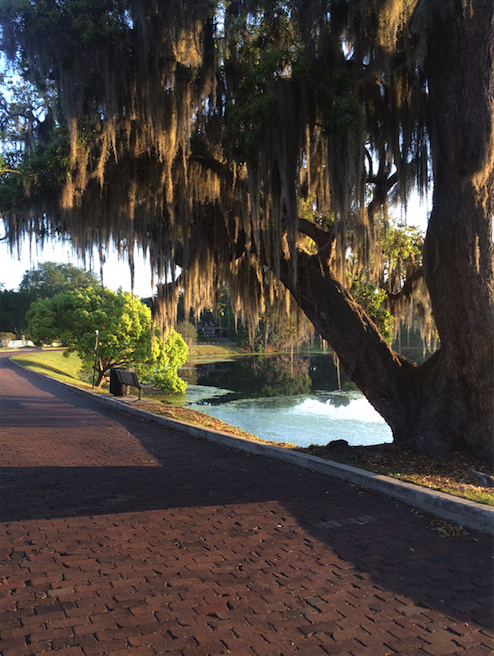 I love how the sun lights up the trees off the lake. Look at that bright green color and nope no filter added. We spotted a mama and her 11 ducklings. The were just too cute.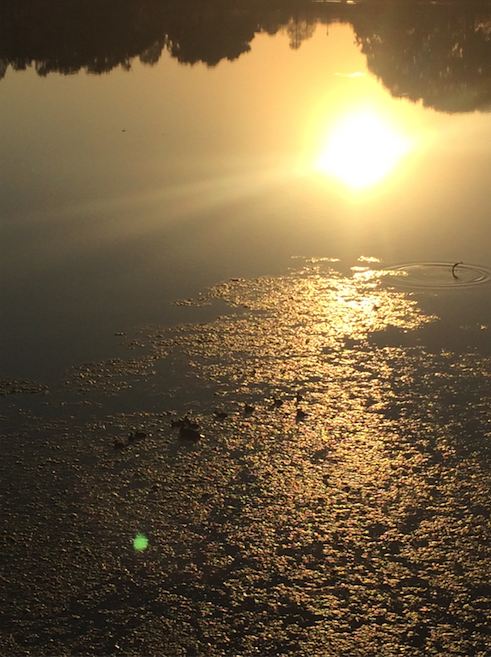 We walked for about 25 minutes before we had to head back to the house to get ready for work. I love how getting out and being active in the morning makes you feel.
I had a little break in my schedule and was able to get out for a 20 minute walk in between athletes which was refreshing. I get tired of sitting in an office all day (who doesn't) so little breaks like this is really important for me.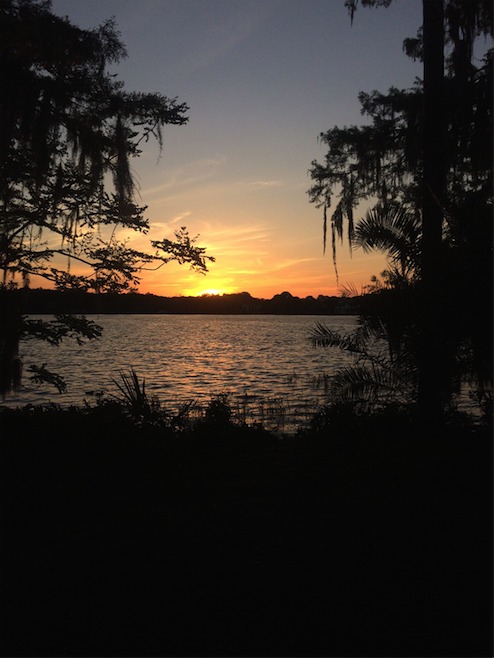 We were planning on going to CrossFit after work but by the time Eric got off and I finished up we just didn't have enough time to make it to the 6:30pm class. So we met in Winter Park to run instead. You all know I haven't been running like I use to, so we did a 5K loop and I was really proud of myself for running most of the way without stopping. We did take a few breaks to take in the gorgeous sunset which was so worth it!
In other news, I think we may have found a house!! Fingers crossed. It needs a little fixer upping, but I'm really excited about it and it's in a really wonderful neighborhood in Winter Park. Hoping for lots more of these beautiful lake sunsets to come.
Also, I want you to know that I really appreciate all of your kind words of encouragement, blog comments, Instagram, Facebook messages, and emails even going so far as to send us listings to help us find a place to call home. You all seriously rock.
Until next time…
Hi I'm Kristina LaRue, RD (registered dietitian nutritionist), Peloton addict and mama to two active and hungry boys. On Love & Zest, you'll find healthy-ish recipes that fuel the whole family. I'm all about veggie-filled breakfast, meal prep recipes, healthier sweets, and easy weeknight dinners made in the Instant Pot or sheet pan.
Did you make one of my recipes?? Leave a review in the comments and tag @loveandzest #loveandzest on Instagram!
If you're a modern mama– I'd love for you to join my Facebook group A Modern Motherhood Collective!