Roasting is one of my favorite ways to eat vegetables! SOOO good and easy. Apparently Eric loves it too. It's fantastic to come home to this…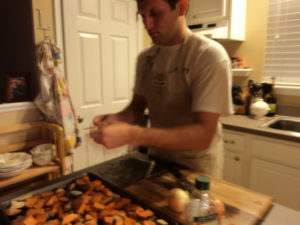 Slice sweets, russets, and yellow onions with an even dice. Toss lightly in a little EVOO, and arrange on baking sheet.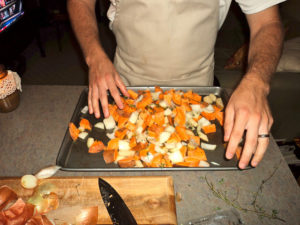 Add fresh herbs..we through in some thyme and ground pepper.
Roast at 450 degrees for about 30 minutes. Give the veggies a shake and a stir at about 15 mins, and return to oven to finish crisping.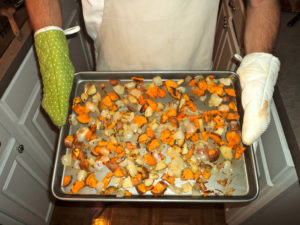 Sprinkle gently with course grain salt. Chomp. Chomp..
I love to make extra veggies to enjoy all week.