These Tandoori Chicken Skewers are juicy, moist and full of that bold Indian flavor. The chicken is marinated in Greek yogurt, lemon, and turmeric and grilled to perfection. Serve right off the grill with warm garlicky naan bread.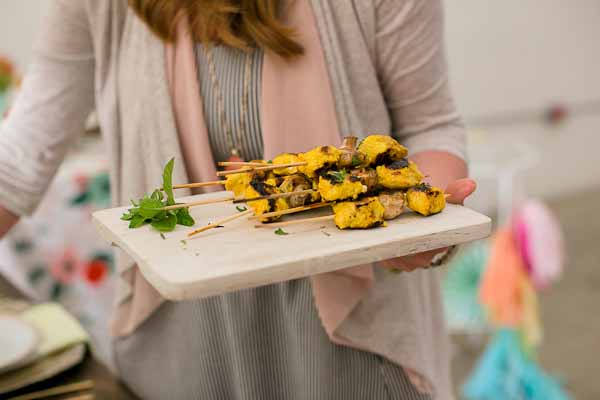 It was a kid-free Saturday morning, filled with food styling, coffee, cake (more on that later) and laughter with a group of lovely creative women from Orlando. We teamed up for a styled shoot to create this summer floral themed party.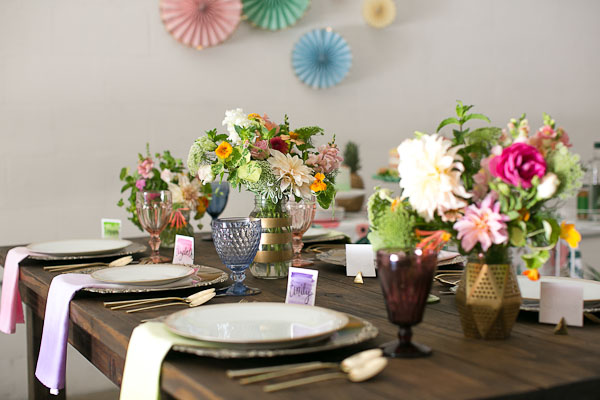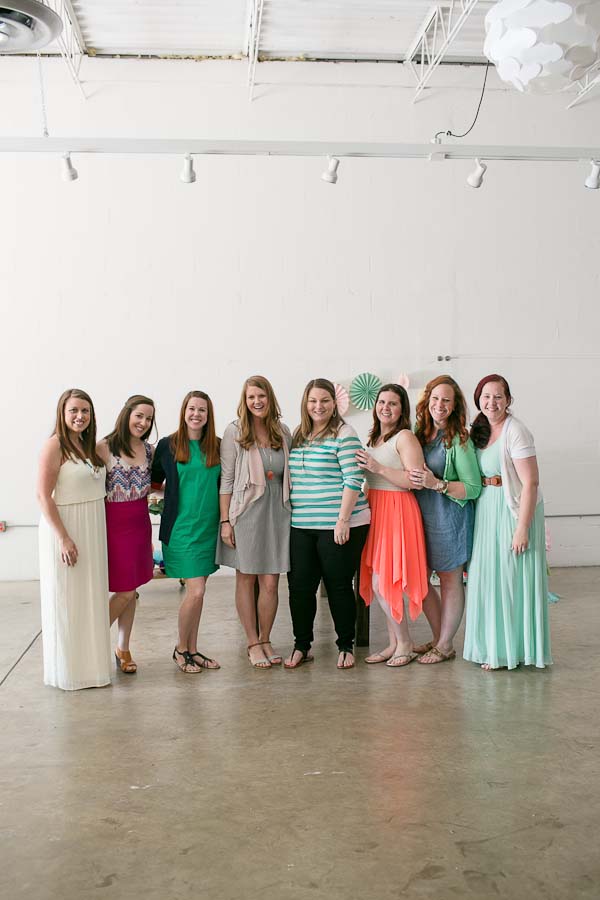 This was my first styled group shoot. This type of thing is popular with weddings but I'm glad it's happening more and more with food bloggers and creatives! My friend Rachel (our birth photographer) invited me to this Styled Summer Floral Party by Melissa Creates.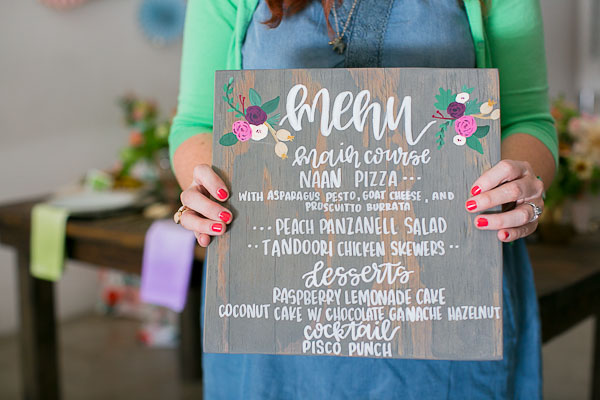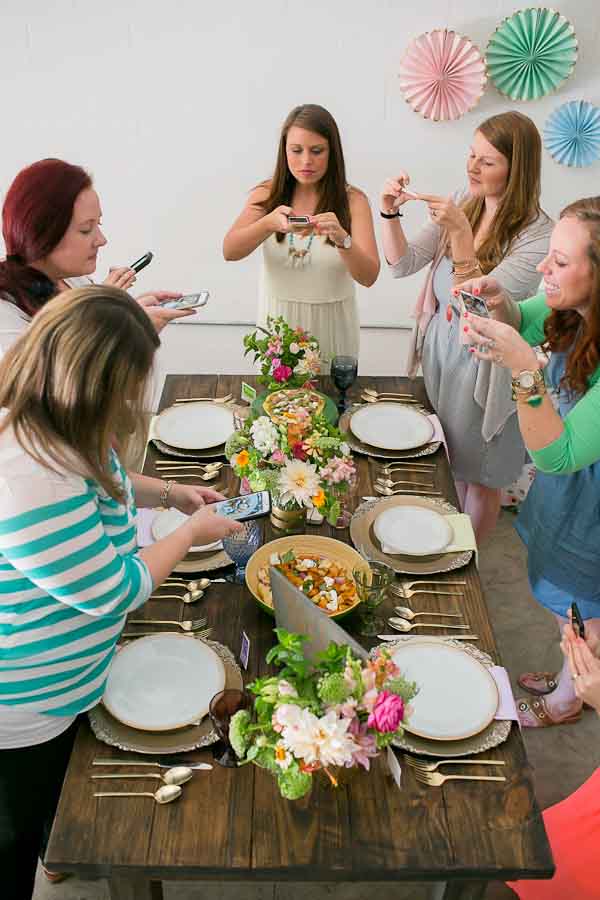 Rachel is so talented, so I shouldn't be surprised at all these lovely images that she captured. I'll let her photos do most of the talking here.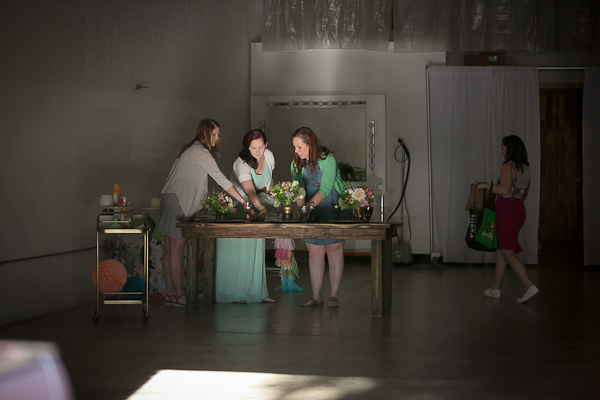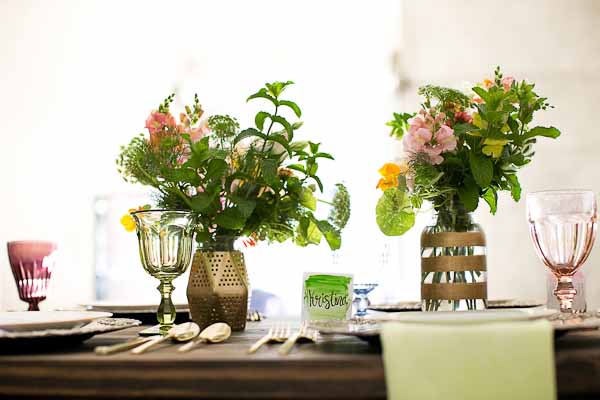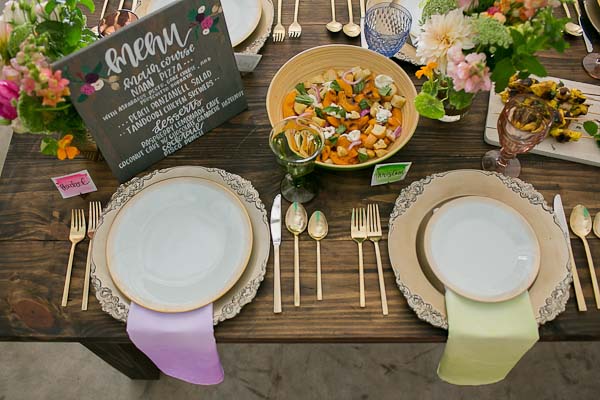 Okay so back to the CAKE. One of the most glorious cakes I've ever tasted. I had a big slice of Coconut Cake with Chocolate Hazelnut Ganache. Ohhhh-so-good, like I ate every last bite good.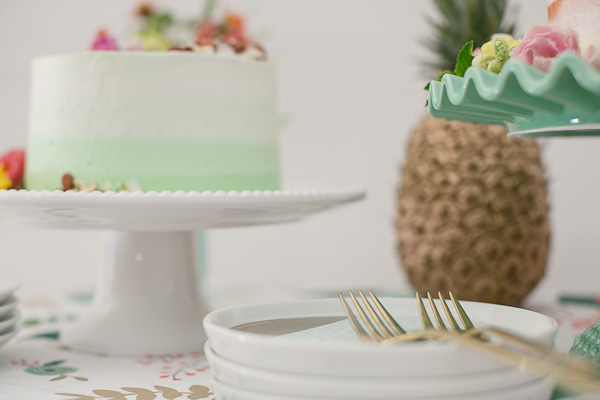 My mouth is watering as I'm writing this. It had been way to long since I had cake, so thanks for filling the void Erica.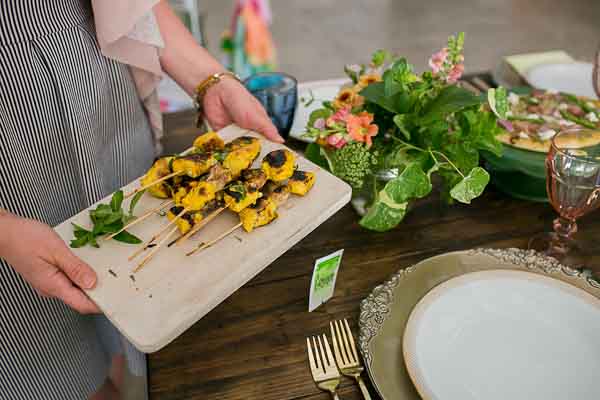 My contribution to the party was these Tandoori Chicken Skewers. They make a fun party food and I just love that yellow color!!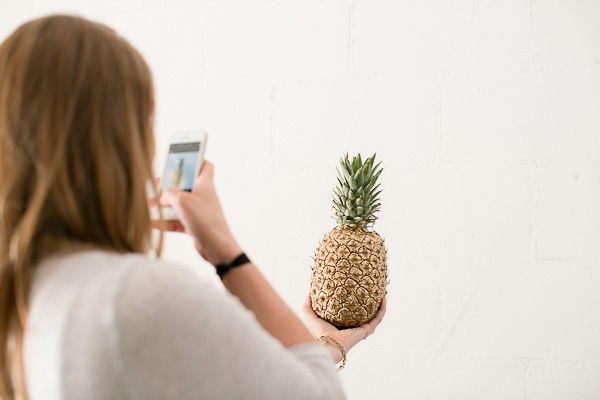 Here's the Party People… check out these blog post and links for all the little details.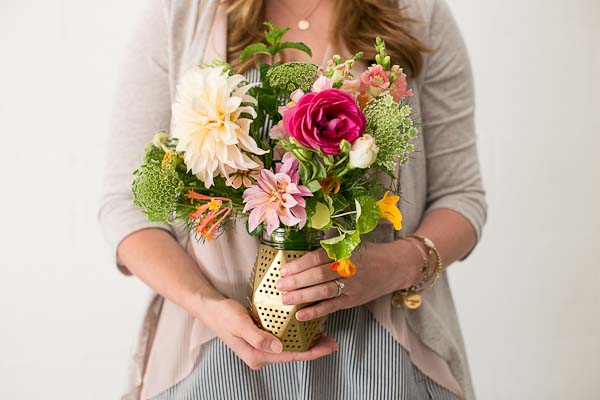 Chargers and Gold Cutlery: Set Rentals
Table: Elizabeth and Ryan of Within The Grove
Plates and Custom Menu: Oh Deer Creative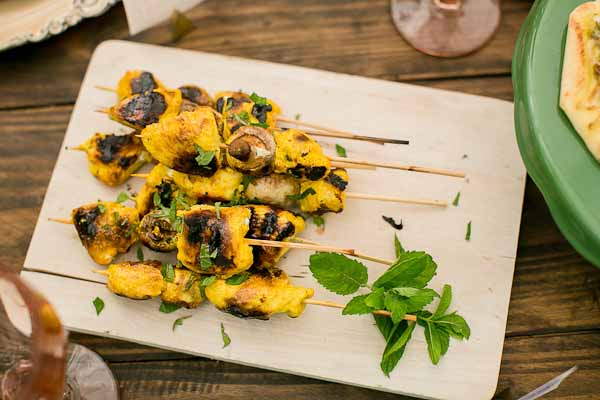 Tandoori Chicken Skewers
These Tandoori Chicken Skewers are juicy, moist and full of that bold Indian flavor. Love this fresh way to serve chicken. Serve skewers with warm garlicky naan bread.
Ingredients
1 pound chicken breast, cubed
1 red onion, large dice
1 cup plain Greek yogurt
1 lemon, juiced
1 inch ginger, grated
2 tablespoons minced garlic
½ teaspoon ground cinnamon
1 teaspoon turmeric
½ teaspoon paprika
pinch of salt and freshly grated pepper
Instructions
In a medium bowl stir together yogurt, lemon juice, ginger, garlic, cinnamon, turmeric, paprika, salt and pepper.
Add chicken to the bowl, and toss to coat with the yogurt mixture.
Cover and let marinate in refrigerator for 1-2 hours or overnight.
Place chicken and onions on skewers.
Grill for chicken skewers 4-5 minutes on each side or until fully cooked and juices run clear.