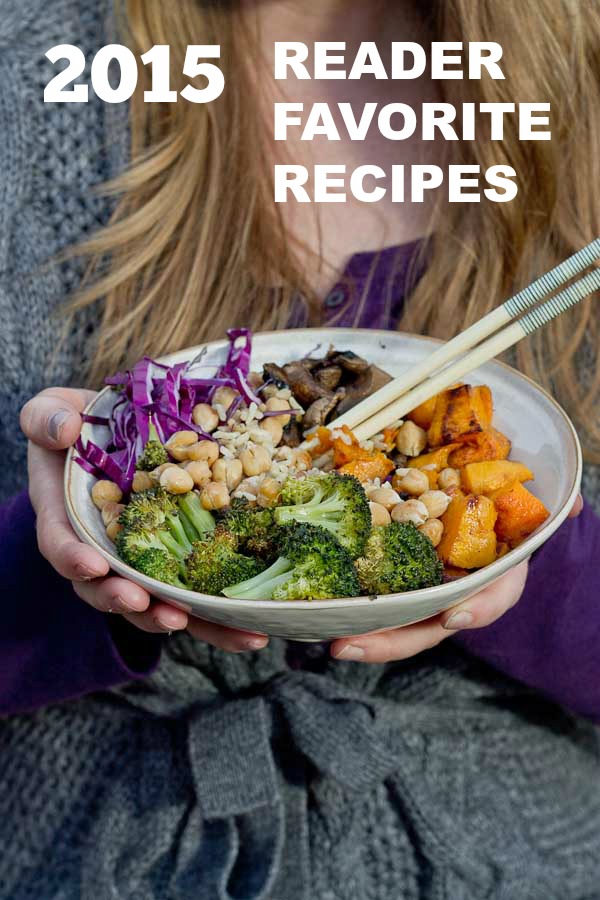 Looking back over 2015, this has been a unique year in terms of my blog mostly because the whole year we have been baby focused. The beginning part of the year I struggled with not wanting to cook (my biggest first trimester symptom), and then with prepping for my maternity leave and baby arriving in October, it was super hard to get regularly scheduled content on the blog. Thanks for being patient with me and for continuing to read, comment, make and share my recipes this year!
Through it all, it's been the most successful year to date for my blog which has allowed me to give it a bigger focus in 2016 as I'm going to be working on my nutrition business full time! I truly love this space, being creative, developing new recipes and being inspired by like minded entrepreneurs and readers that love and share my recipes.
As I've been writing this blog for the past 5 years, I've always dreamed of it creating a way for me to be a stay-at-home working mom. As timing worked out, baby is here and I'm going to be staying at home *for the most part* in 2016. I will still be working outside of the house seeing clients and doing sports nutrition for UCF and the Orlando Magic, but other than that I'll be developing recipes, photographing, and creating content for you… all while taking care of our little guy.
Thanks again for all that you do in letting me live my dream. To celebrate, I thought it would be fun to take a look back at your favorite recipes this year. Here's to lots of healthy recipes for you in 2016! Any ideas on what recipes you'd like to see in 2016? Let me know in the comments!
1. Coffee Lover's Protein Shake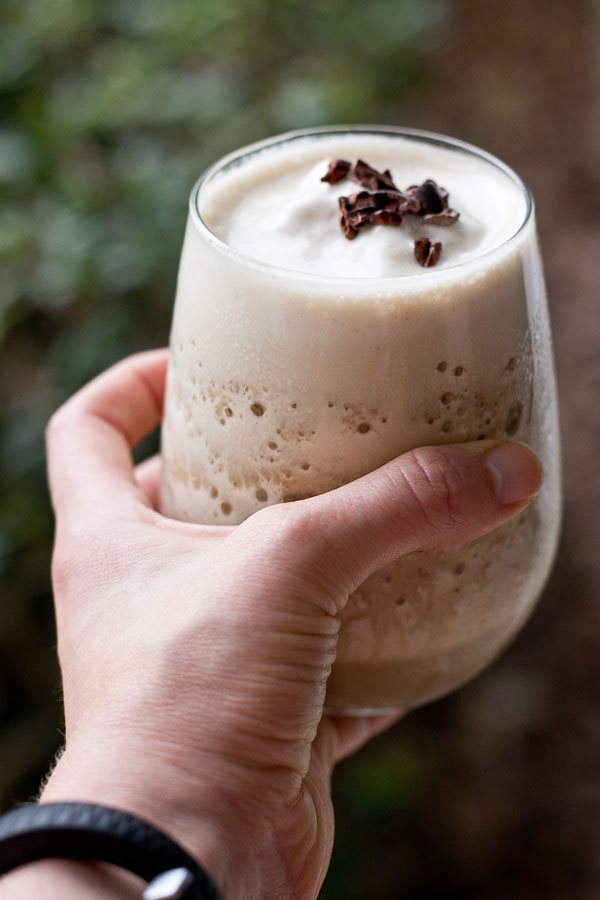 "I'm not a coffee drinker but my boyfriend is and he always skips breakfast. This is the perfect solution!" – Christina @ The Beautiful Balance
2. Vegan No Bake Skillet Apple Crisp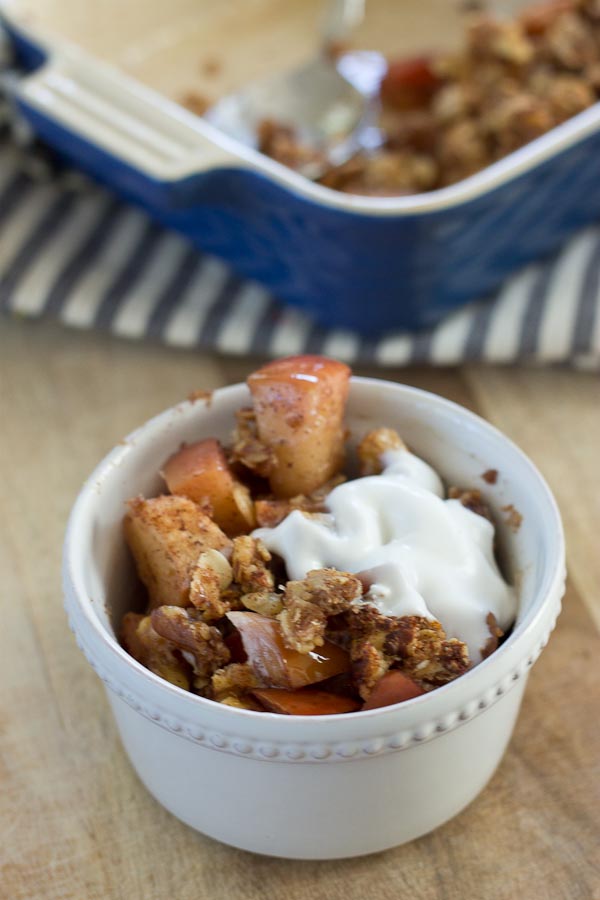 "I am so with you that crisp is better than pie! What a perfect way to get my crisp fix without heating up the house this summer!" – Emily @ Sinful Nutrition
3. Tart Cherry Dark Chocolate & Cashew Granola Bars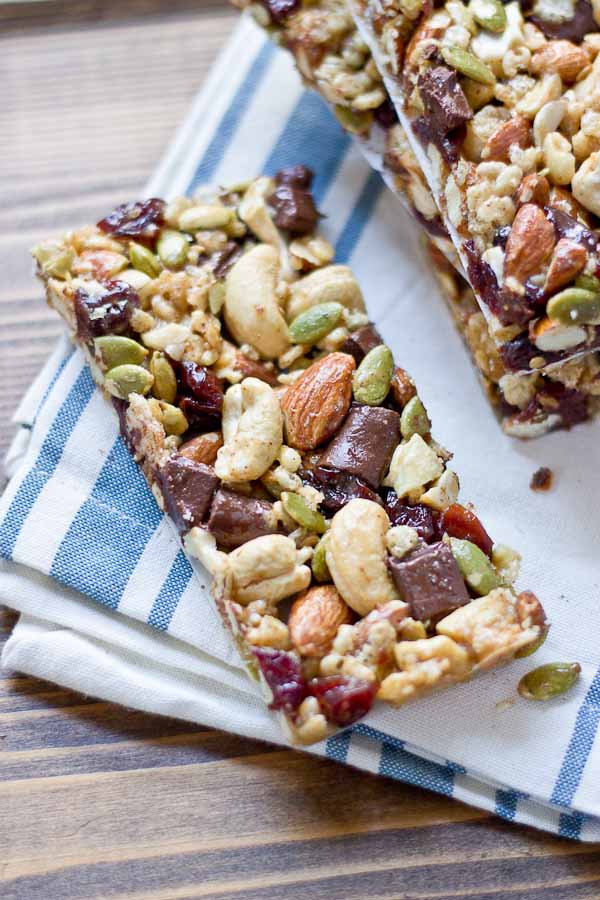 "These granola bars definitely rival any store bought granola bar I have seen before. They look perfect!" – Thalia @ Butter and Brioche
4. High Protein Chocolate Banana Overnight Oats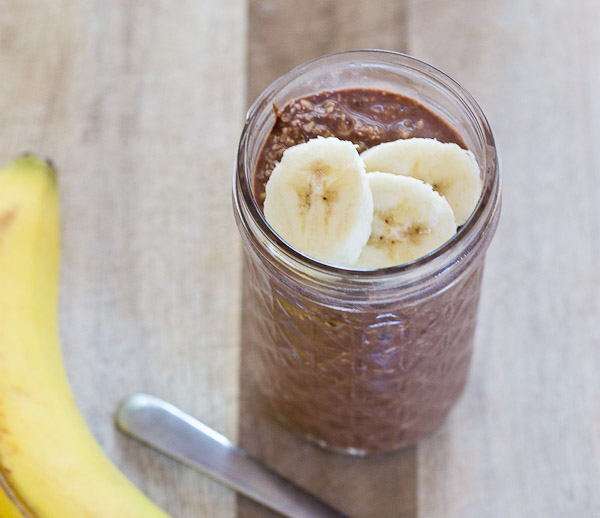 "I've honestly been intimidated to make overnight oats but you are speaking my language with ALL of the ingredients in this batch. I think I'll have to try tonight!" – Katie @ Mom to Mom Nutrition
5. Vegetarian Spaghetti Squash Boats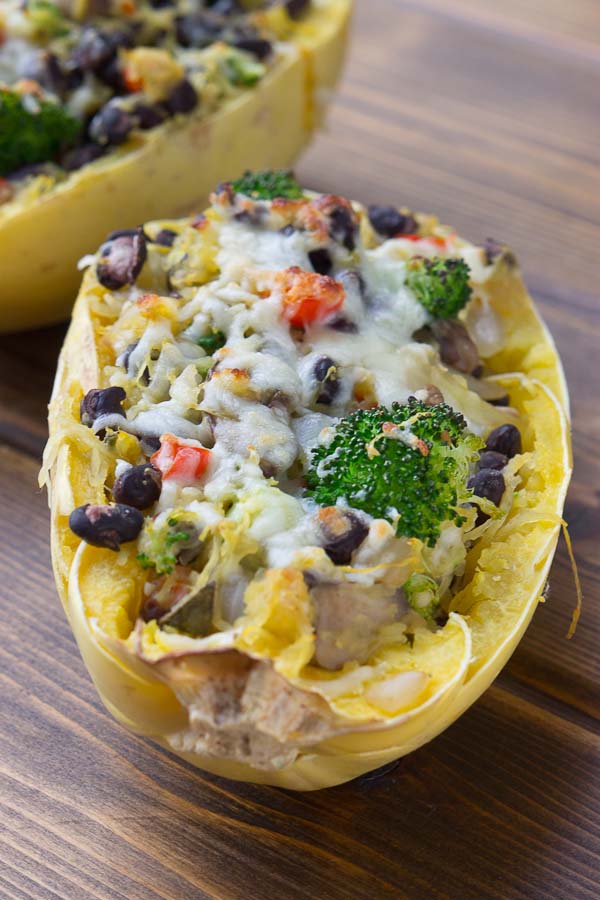 "Love nutritious and easy recipes, like this one!! I use canned beans all the time. The good ol' rinse and drain is perfectly fine with me . Now I'm craving spaghetti squash – yum!" – Alanna @ Eat Real Food
6. Chocolate Peanut Butter Protein Shake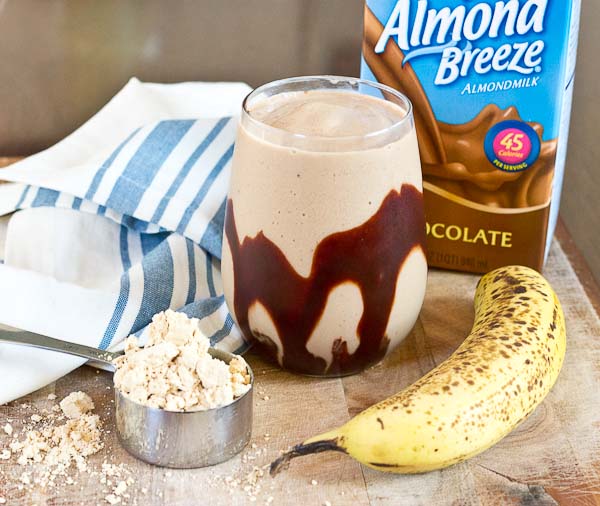 "Um – yum. Chocolate and peanut butter AND banana. I didn't know I could have dessert for breakfast." – Jill Gibbs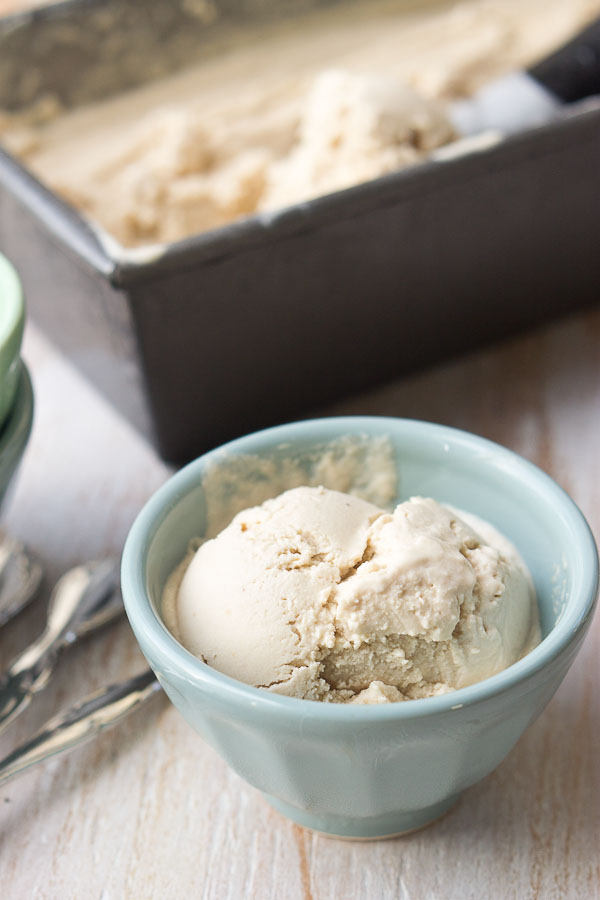 "I don't own an ice cream maker, but this recipe seriously makes me want to get one. I adore cashews, and never would have thought to turn them into an ice cream! This looks fantastic!" – Hannah @ This Vegan Whimsy
8. Abundance Bowl with Almond Butter Lemon Dressing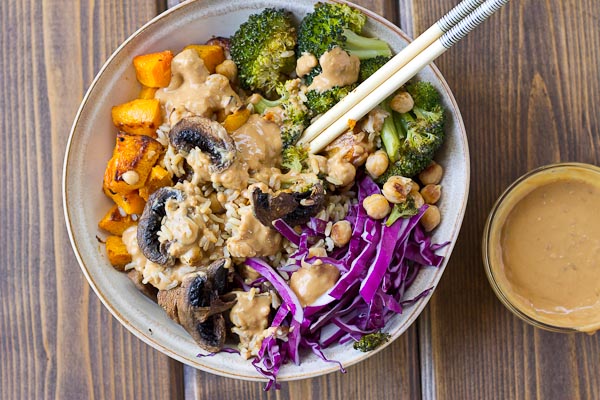 "Made this for dinner last night and it was fantastic! It was definitely the most colorful bowl of food I have had in a while. Took some leftovers into work for lunch today and my coworkers were all wooing over it. I think I am just going to roast a big ole batch of these veggies at the beginning of the week so I have them on call for quick lunches and dinners. Thanks for the awesome idea!" – Brie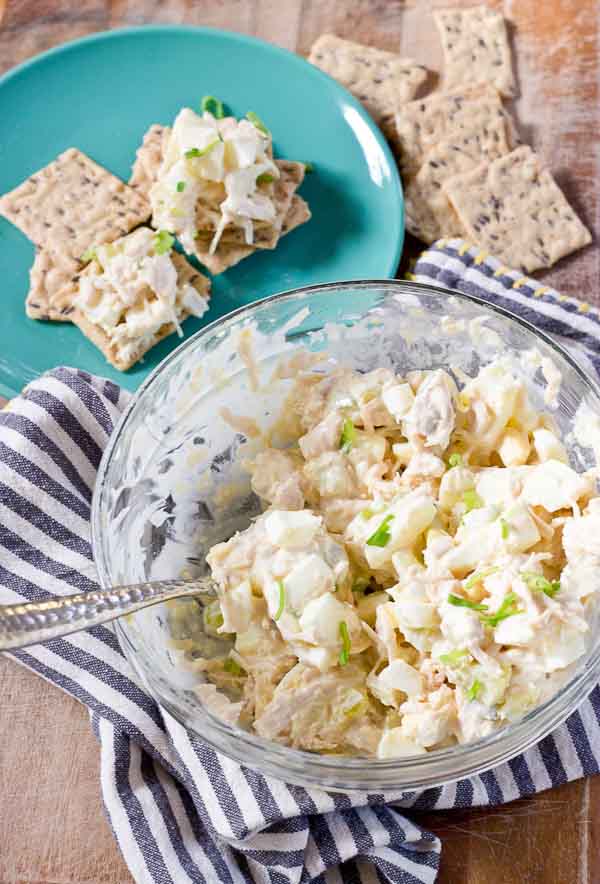 "Kristina, I just made this for lunch this week — it's AWESOME (and I don't even eat Chicken Salad). I have only had it one other time, and I didn't like it. This was SO good – filling, light, and quick to make. I used dill relish (I don't like bread & butter) and Olive Oil and Cracked Pepper Triscuits. SO YUMMY! (And only 8 points on WW, if you're doing it). Thanks for sharing!" – Cassie
10. Whipped Banana Cream Cheesecake Shake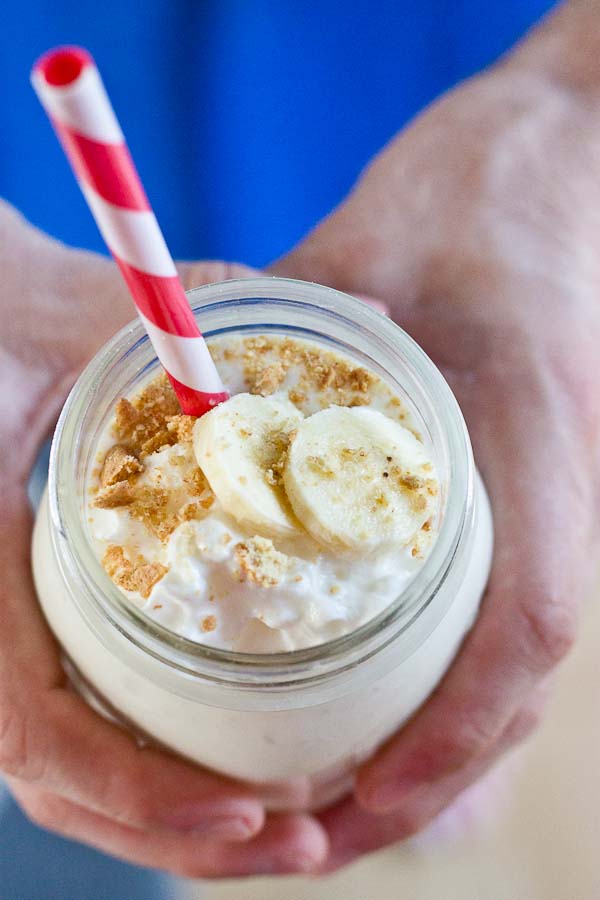 "Ever thought of using cottage cheese in a smoothie? We didn't think so. But the combo of cottage cheese and milk gives you a whopping 21 grams of protein per serving." – Shape Magazine
Hi I'm Kristina LaRue, RD (registered dietitian nutritionist), Peloton addict and mama to two active and hungry boys. On Love & Zest, you'll find healthy-ish recipes that fuel the whole family. I'm all about veggie-filled breakfast, meal prep recipes, healthier sweets, and easy weeknight dinners made in the Instant Pot or sheet pan.
Did you make one of my recipes?? Leave a review in the comments and tag @loveandzest #loveandzest on Instagram!
If you're a modern mama– I'd love for you to join my Facebook group A Modern Motherhood Collective!