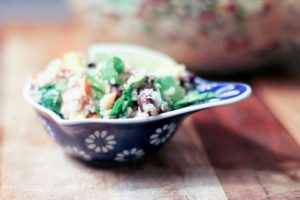 There are many reasons why I run, and I thought I'd share them with you.
Space. Running gives me space to think. When I started running, I used an ipod to listen to music. I think it began as a distraction technique so I wouldn't feel the "pain" as much. I then got into training for triathlons, and realized that an ipod would not work during a race so I started flying solo, and haven't looked back. Now I listen to the birds, connect with the space around me, and think about things… sometimes I find myself blogging while jogging 😉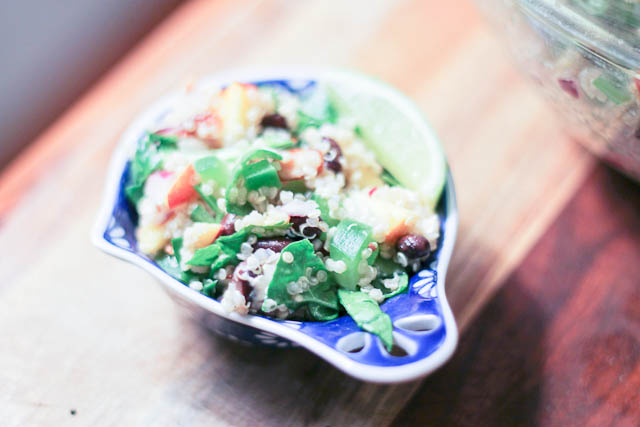 The High. Okay, I don't like to admit it…but as I've started working and beginning "life" after college, I've noticed my schedule filling up creating less me time. WHOAH, never thought I'd find myself saying that so soon. As the pressures and demands build up, I find that when I plan a run into my day I have something to look forward to. I get the best feelings after a run, and it recommits me to the sport each time.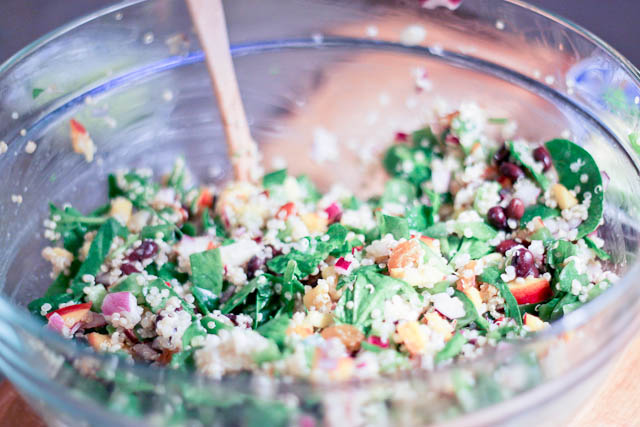 Community. The people that do endurance sports are so uplifting and encouraging…and this is truly what hooked me on racing and running more. In college, I met my best friends through the triathlon club, and here in Orlando we've run with the Track Shack and met tons of fun running people around the city. The online community through blogging, twitter, dailymile, and even on facebook is really supportive and inspiring.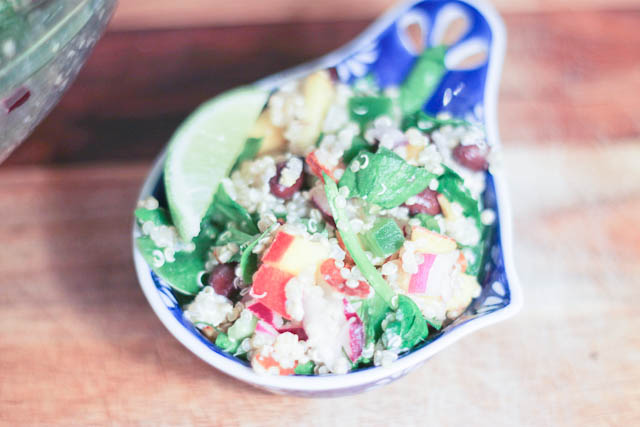 Enjoying the Outdoors. I do not run out of chore or to cross off a workout on my schedule. I run because I like to run. It is fulfilling..that is, if it is outside. Running indoors is not my thing. I like to explore, hear the birds sing, smell the morning dew, feel the sun on my skin, and bundle up when it's chilly outside. Experiencing the elements makes running so enjoyable.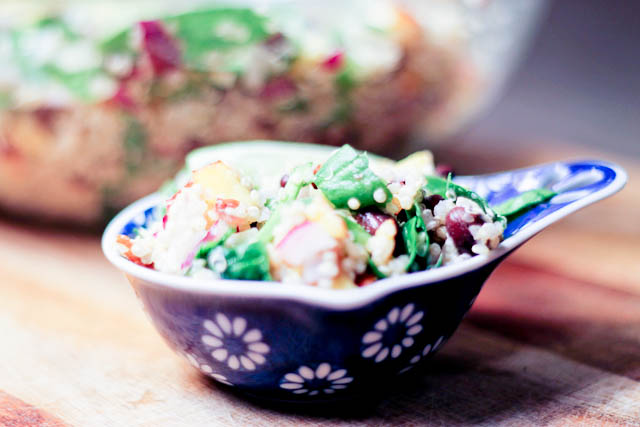 Sweet and Clean Quinoa Salad
makes about 4 cups
2 cups quinoa, cooked and cooled
2-3 cups fresh spinach, chopped
1 Red onion, diced
1 green pepper, diced
2 nectarines, pitted and diced
1 can black beans, drained and rinsed
1/4 cup golden raisins
1/4 cup slivered almonds
1/4 cup cilantro
1/4 cup goat cheese
juice of 1 lime
2 T olive oil
smidgen of salt and pepper to taste
Mix all ingredients together. Serve cold.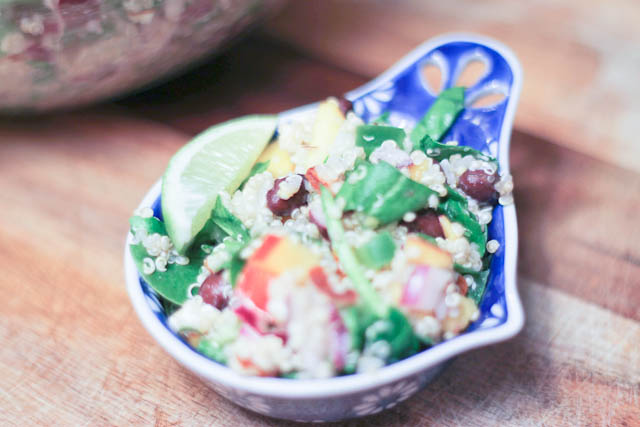 What do you enjoy doing to stay active? I'd love to hear about it.
Hi I'm Kristina LaRue, RD (registered dietitian nutritionist), Peloton addict and mama to two active and hungry boys. On Love & Zest, you'll find healthy-ish recipes that fuel the whole family. I'm all about veggie-filled breakfast, meal prep recipes, healthier sweets, and easy weeknight dinners made in the Instant Pot or sheet pan.
Did you make one of my recipes?? Leave a review in the comments and tag @loveandzest #loveandzest on Instagram!
If you're a modern mama– I'd love for you to join my Facebook group A Modern Motherhood Collective!