I've never made stuffed shells before last weekend. Stuffing shells requires more love and patience than I realized and it brought back a deeper love and enjoyment of cooking. Most of my recipes are really simple. I often don't feel as if I have the time to prepare something elaborate.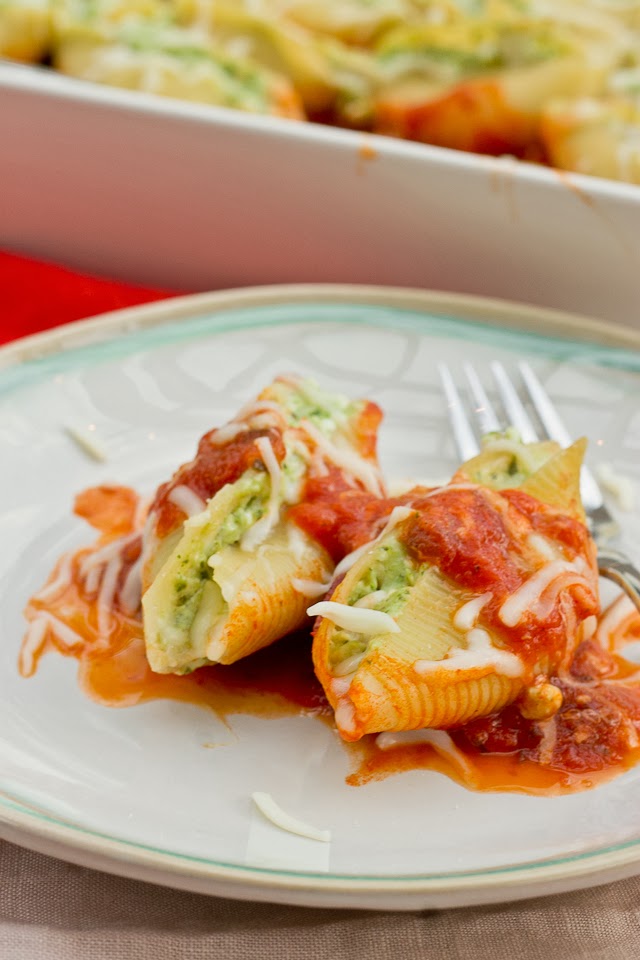 But stuffing shells required me to slow down and just cook. Gently boiling the noodles, forming the stuffing, stuffing them individually, nestling them in their little bed of sauce, and watching them line up one by one.
It made me realize how I need to continue to challenge myself with new recipes, to continue to grow and learn new skills, to take time for myself, and to savor the process.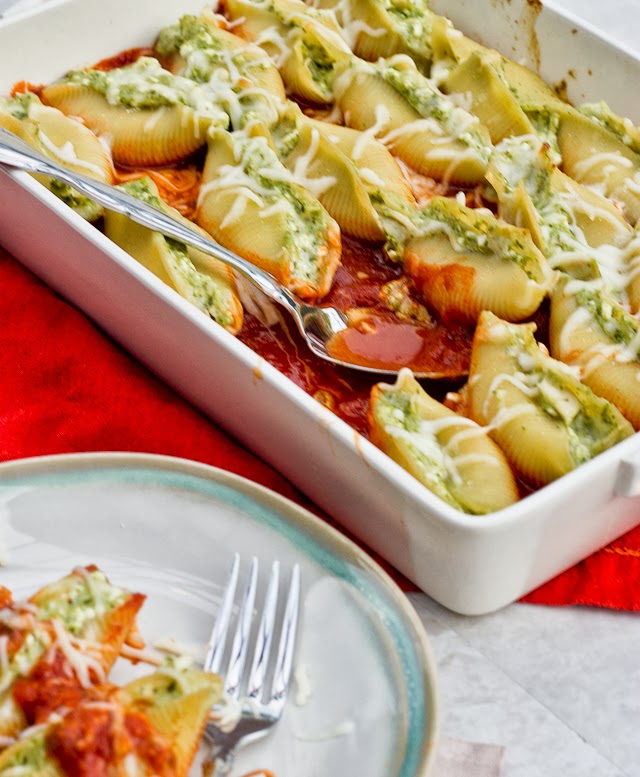 I promised you I would have a recipe for you to use the kale pesto today, so here you go! These Chicken Pesto Stuffed Shells were a crowed pleaser at our dinner party.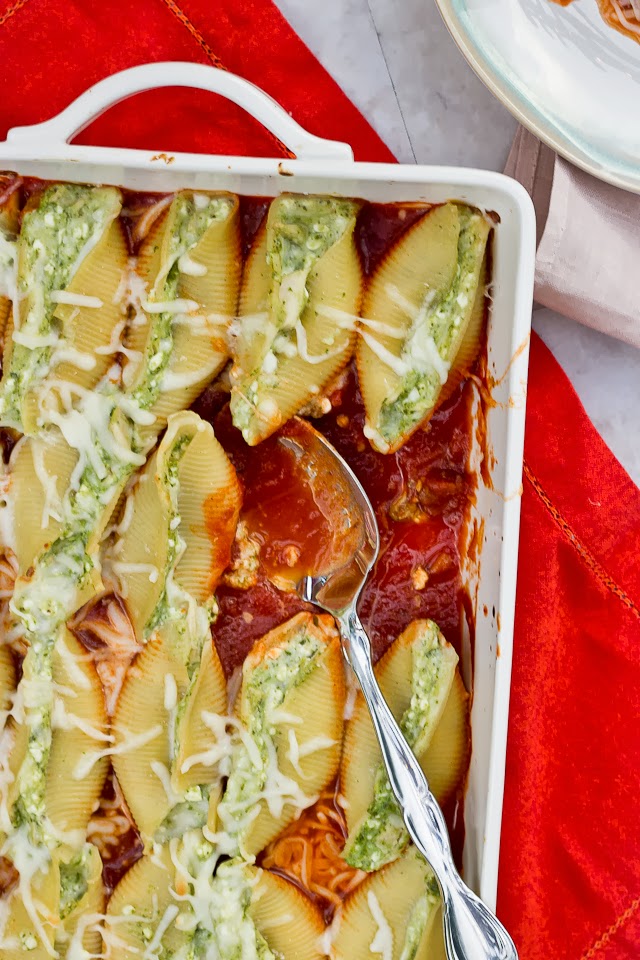 Chicken Pesto Stuffed Shells
Serves:
5 servings {4 shells per serving}
Ingredients
20 jumbo pasta shells
1½ cups marinara sauce
1 cup 2% low-sodium cottage cheese
½ cup non-fat plain Greek yogurt
1 egg
1 cup part skim shredded mozzarella, divided
3 tablespoons pesto
1 cup cooked shredded chicken breast
Instructions
Preheat oven to 350 degrees. Cook pasta according to package directions. Spread marinara sauce evenly in bottom of 9X13 inch baking dish. In medium bowl, mix cottage cheese, yogurt, egg, ¾ cup mozzarella and pesto together until combined. Stir in chicken breast. Stuff each shell with spoonful of chicken pesto mixture and lay in marinara sauce. Tightly cover with foil and bake for 20 minutes. Uncover and bake for an additional 10 minutes or until hot and bubbly.
Allow shells to stand for 5 minutes before serving. Top with remaining mozzarella cheese.
Nutrition Facts per serving (4 shells): 400 calories, 14g fat, 5g saturated fat, 75mg cholesterol, 610mg sodium, 39g carbohydrate, 3g dietary fiber, 8g sugar, 30g protein
Nutrition Information
Serving size:
4 shells
Calories:
400
Fat:
14g
Saturated fat:
5g
Carbohydrates:
39g
Sugar:
8g
Sodium:
610mg
Fiber:
3g
Protein:
30g
Cholesterol:
75mg