Disclosure: I'm partnering with the 

Cherry Marketing Institute

 for an endorsement of the 7 Day Tart Cherry Juice Challenge. This blog post is sponsored by the Cherry Marketing Institute. All opinions are my own.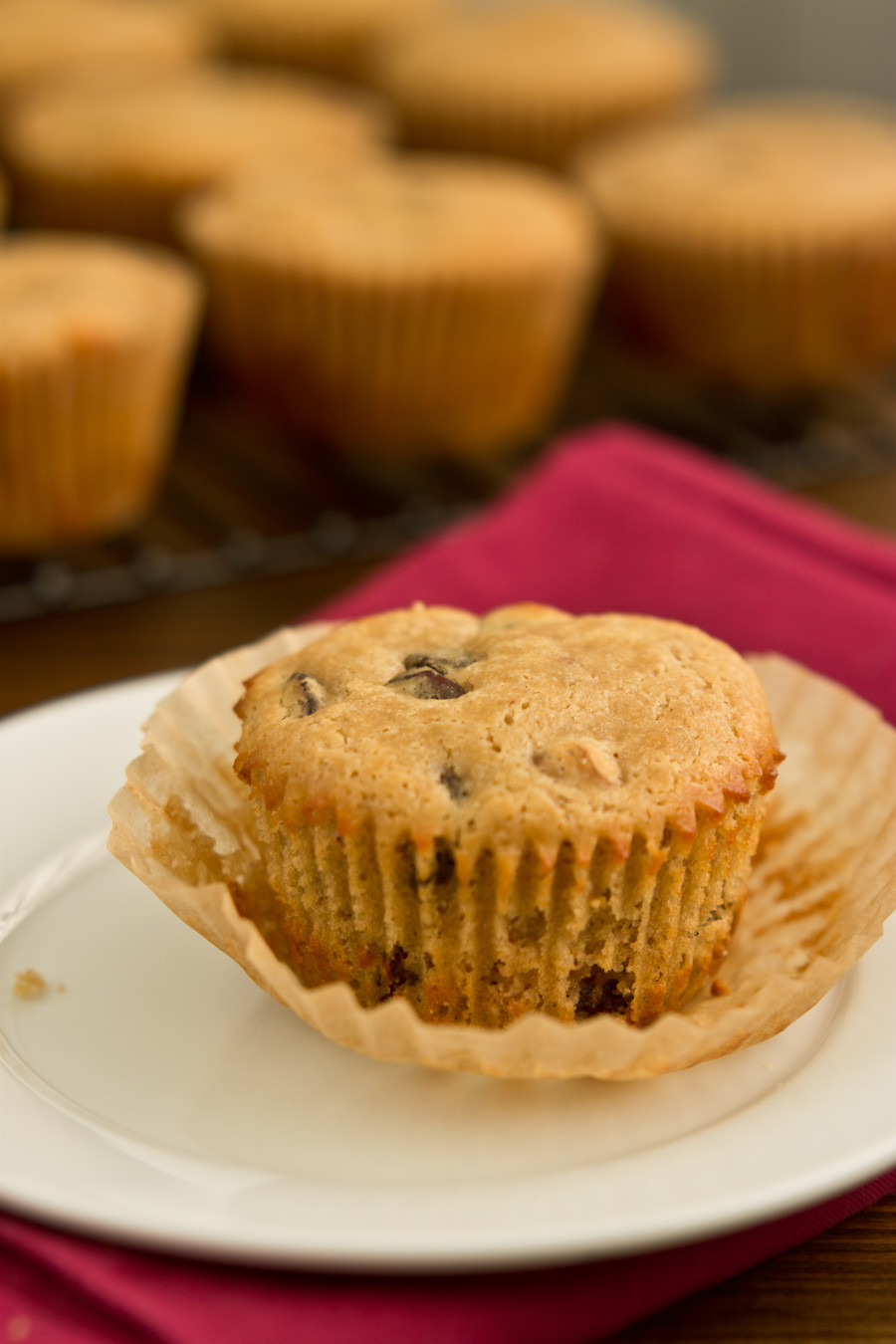 I woke up yesterday morning, early and bright eyed. I love when that happens. I did some reading and relaxing and felt compelled to bake. I've been dreaming of making muffins all last week but the oven drawer wasn't opening because a baking sheet was stuck. #annoying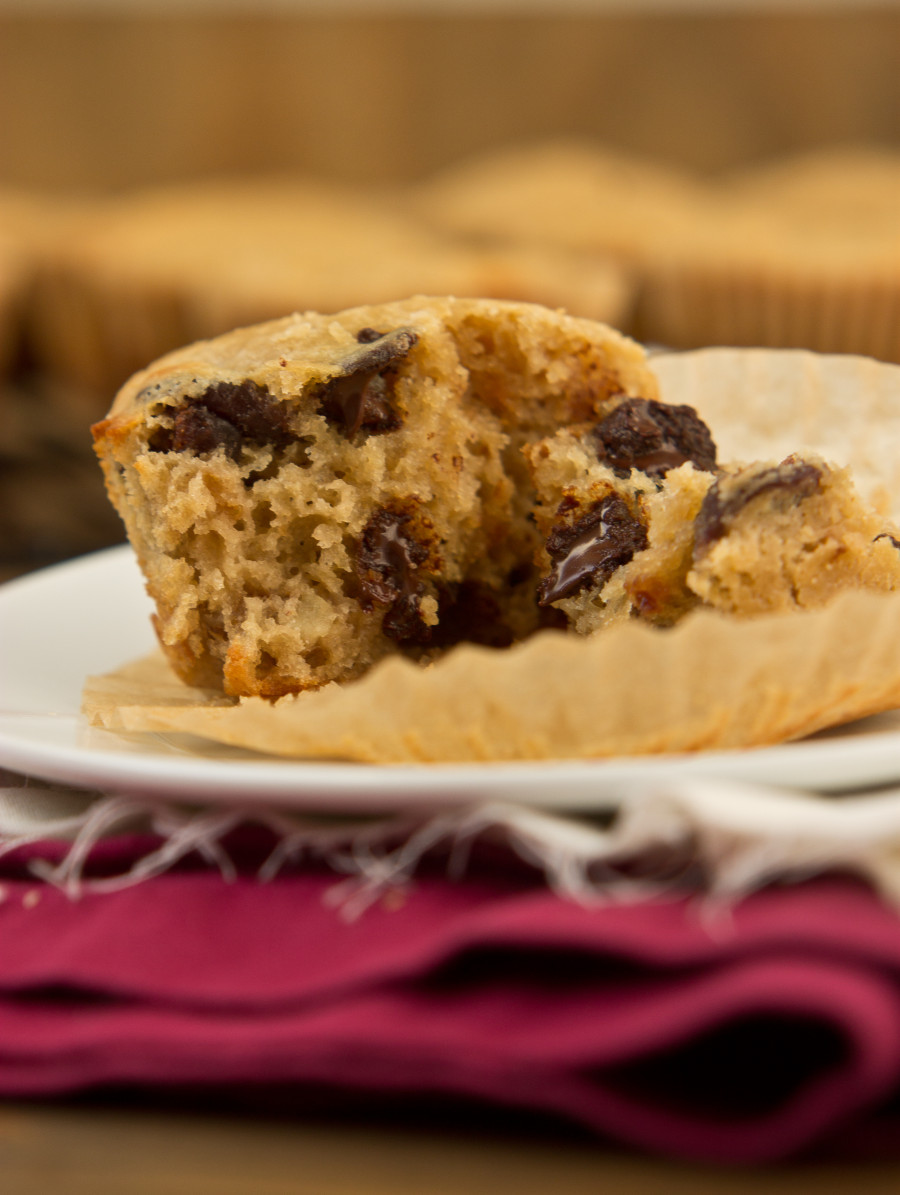 Luckily Eric was able to work some magic and dislodge the sheet so I could get my muffin tin back! I have a really yummy (and healthy) base muffin recipe that I use and mix it up with add-ins.
When these babies were out of the oven, I was pretty excited. The combo of melty dark chocolate, dried tart cherries, and nutty walnuts is something to brag about. For realz.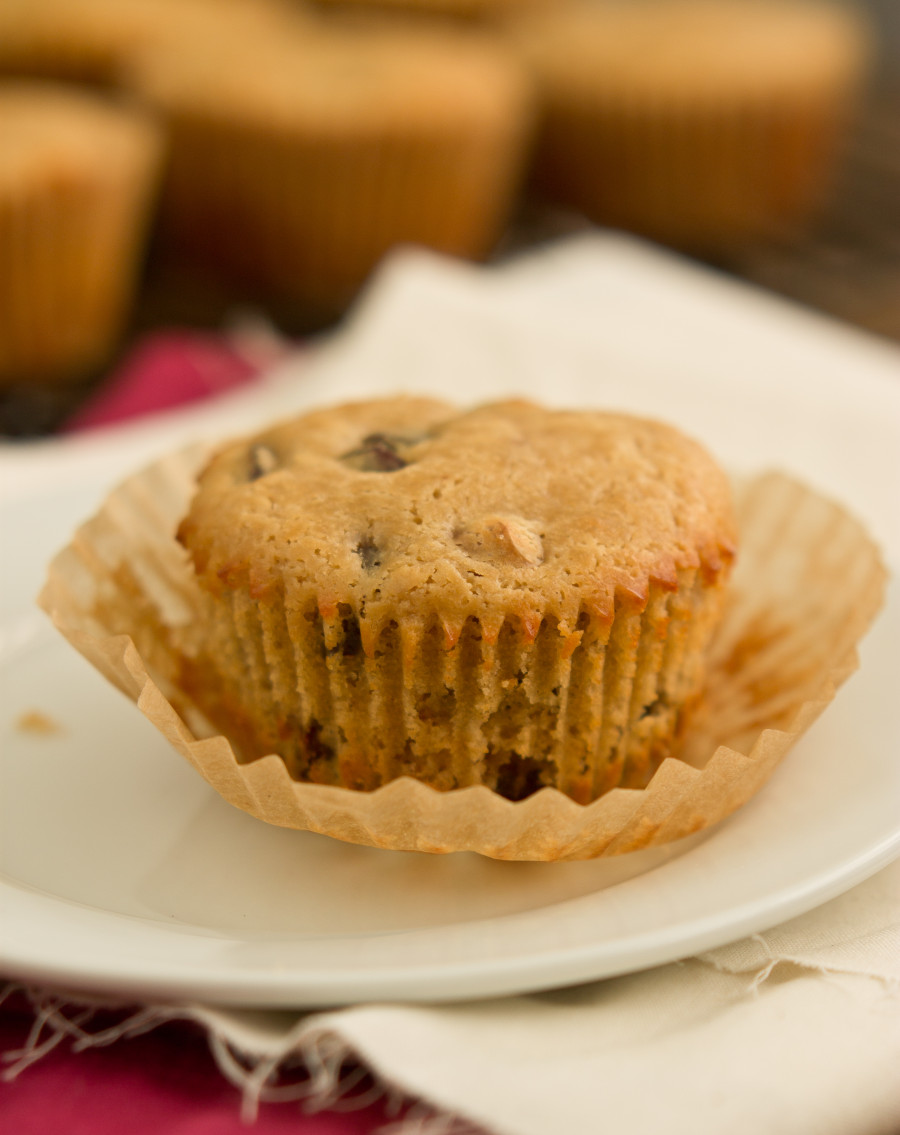 These muffins are packed with ingredients you can feel good about– made with coconut oil, gluten-free flour, kefir, and coconut milk! I packed up a box for Eric to take to work and he said the ladies were asking, "so are these healthy??"… and why yes they are.. I know they taste so indulgent.
Each muffin is only 168 calories and definitely lower in sugar than most bakery treats! They also are filled with dried tart cherries that give an anti-inflammatory benefit. Yippee!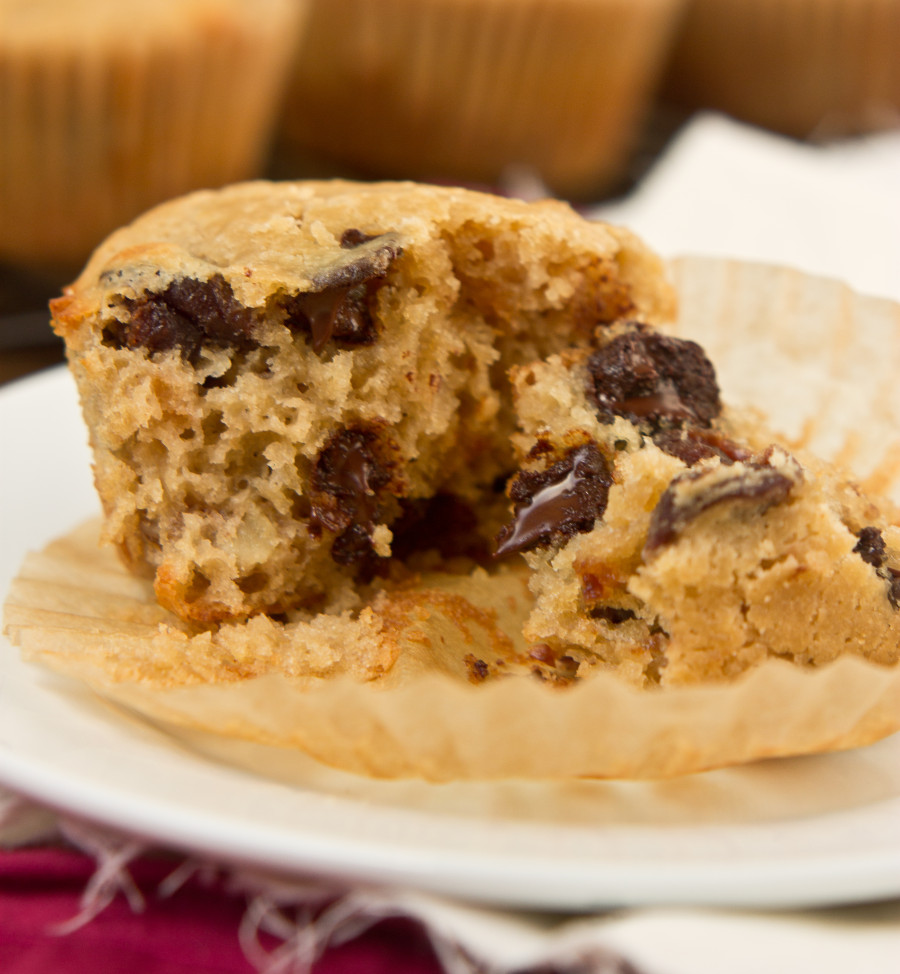 As part of the 7 Day Tart Cherry Juice Challenge, I wanted to share some of the ways in which I incorporated tart cherries into my training regime. You may have seen some of these ideas if you follow my Instagram feed.
Dark Chocolate Cherry Walnut Muffins
Melty chocolate, sweet tart cherries, nutty walnut muffin for only 168 calories. Low sugar and gluten free too! You just won't believe they could be healthy.
Ingredients
1¾ cup gluten free all purpose flour
¼ cup coconut flour
2 teaspoons baking powder
½ teaspoon baking soda
½ teaspoon salt
½ teaspoon cinnamon
1 egg
1 cup plain kefir
½ cup brown sugar
½ cup coconut oil, melted
1 teaspoon vanilla extract
1 cup vanilla coconut milk
1 cup dried tart cherries
½ cup walnuts
½ cup dark chocolate chips
Instructions
Preheat oven to 375 degrees F.
In a large bowl, whisk together flours, baking powder, baking soda, salt, and cinnamon.
In a separate bowl, whisk together egg, kefir, brown sugar, coconut oil, vanilla extract, and coconut milk.
Pour liquid mixture into flour mixture and stir to incorporate.
Fold in dried tart cherries, walnuts, and chocolate chips.
Line muffin tin with muffin liners or spray with cooking spray.
Spoon muffin batter into muffin cups about ¾ of the way full.
Bake for 15 minutes and allow to cool for 5 minutes before transferring to wire rack to cool completely.
Nutrition Information
Serving size:
1 muffin
Calories:
168
Fat:
12g
Saturated fat:
9g
Trans fat:
0g
Carbohydrates:
13g
Sugar:
9g
Sodium:
168mg
Fiber:
1g
Protein:
2g
Cholesterol:
13mg