Serious. Deliciousness. Mexican Night: Crockpot Nachos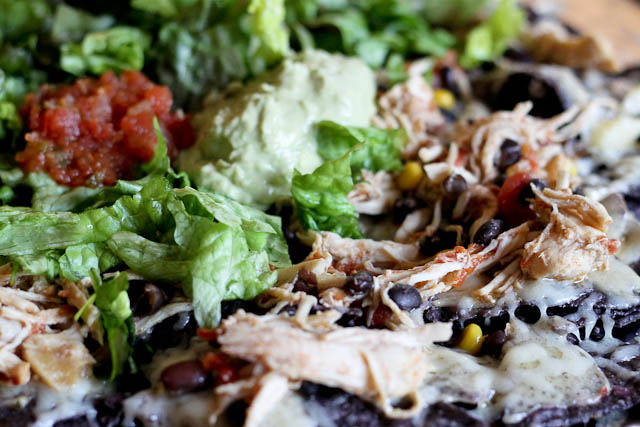 This recipe was out of the park good with my husband, and for sure scored some points in my book because I practically did nothing…and it was awesome.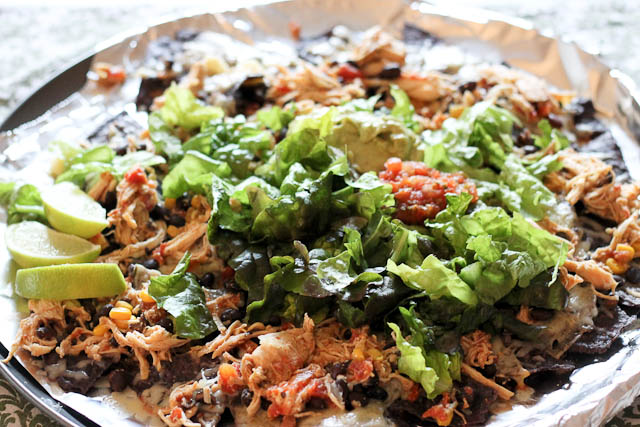 What is easier than throwing some ingredients (that only require using a can opener) into a pot, and leaving for work? Fix-it and forget-it. My kind of weeknight meal. I'm always looking for ways to cut corners during our work weeks. Whew.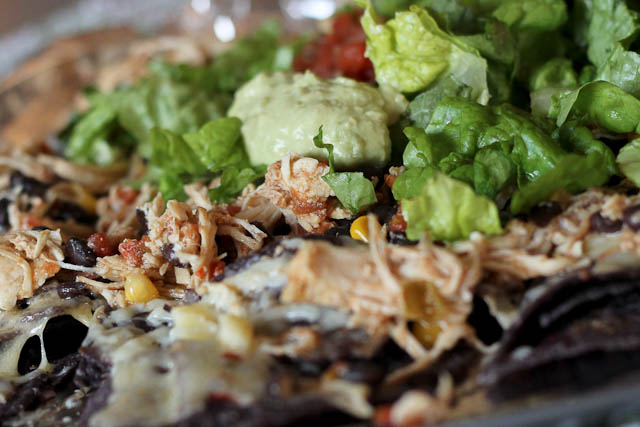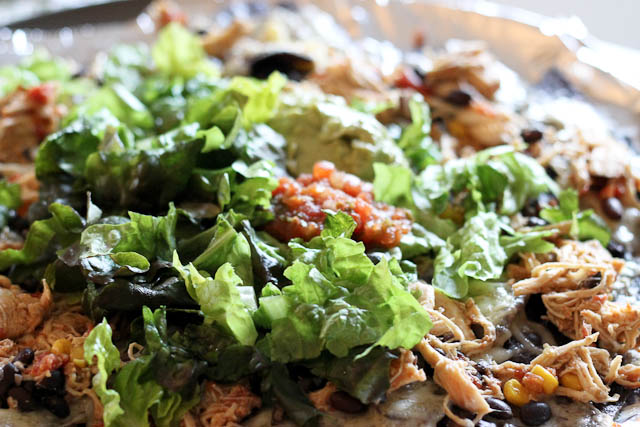 PS. I didn't use all the chicken on our nachos, there was a lot of leftovers, so I made up a pot of brown rice, and took it for work the next day. You could for sure get away with making another batch of nachos, especially if your serving for a big crowd! Also, one bag of chips may not fit on the pan.. we used a half bag.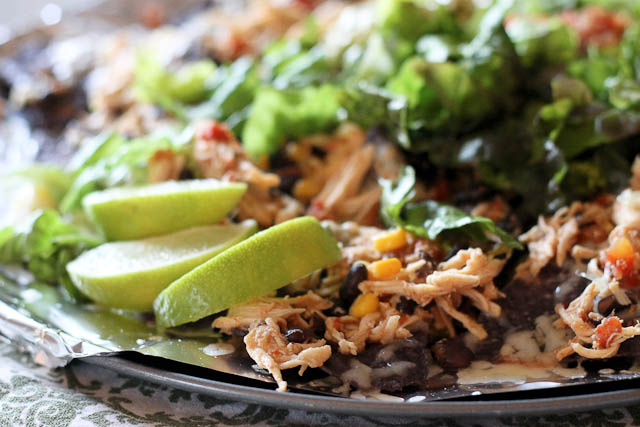 Easy Crockpot Nachos
Ingredients
4 frozen chicken breasts
1 can rotel
½ cup frozen corn
1 can black beans, no salt added, rinsed and drained
½ package taco seasoning
1 cup shredded jalapeno cheddar cheese
1 bag blue corn chips
6 cups shredded lettuce
2 avocados, sliced or mixed into a guacamole
Fresh salsa
1 lime, cut into wedges
Instructions
Place chicken, rotel, corn, black beans, and taco seasoning into a crockpot, and turn on low heat for 6-8 hours. Once it's cooked, just shred chicken in the pot.
Preheat oven to 350 degrees F. Line baking sheet or pizza pan with aluminum foil and lightly mist with cooking spray.
Place chips on baking sheet and top with cheese, and bake until cheese melts. (5-10min).
Top with shredded chicken, and layer with lettuce, avocado/guacamole, salsa, and lime wedges.