Happy Monday friends! This weekend I ran my first race post baby so I thought I'd bring you a little recap post today.
On Saturday, I ran the Lady Track Shack 5K in Orlando with the Cabot Fit Team. Cabot Cheese was the official race sponsor and when they reached out to me to put together a team for this local event, I was all in!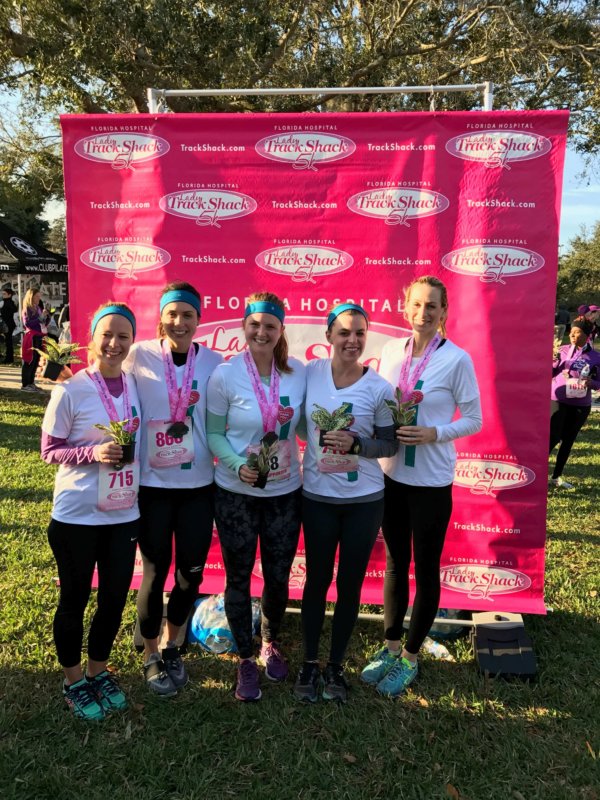 Cheese and running and girlfriends = winning.

This is a unique event in our city because it's a women's only race that raises money for women that don't have the resources for annual mammograms and diagnostic screenings!
We lucked out with the weather on race morning thanks to the cold front that came through the day before…  we actually had a chilly race and I wore run tights and a long sleeve shirt! Cold weather running is my favorite!! Well, not so cold that it hurts your lungs but cold enough that it makes running feel just a little bit easier. Even though I was freezing at the race start, I warmed up quickly and felt really energized running in the cooler weather. The start line was by the Orlando Science Center and we ran through the neighborhoods near Florida Hospital. It was a scenic course, especially that time of morning as the sun was coming up.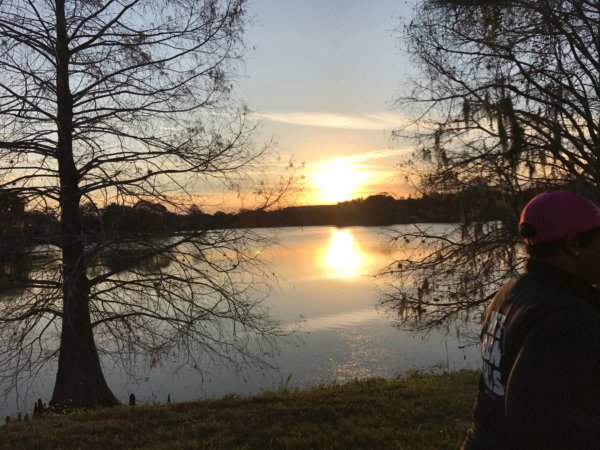 Gotta say, there's something about working out as the sun is rising!! Can you relate? Running first thing in the morning on a Saturday makes you feel so good. After the race, I realized that's one thing I truly missed about doing long runs… you get up so early and your worn out from the workout that you take the most epic nap! And I'm not a naturally born napper, but napping after a race or long run is like the BEST FEELING EVER. So napping we did. Check!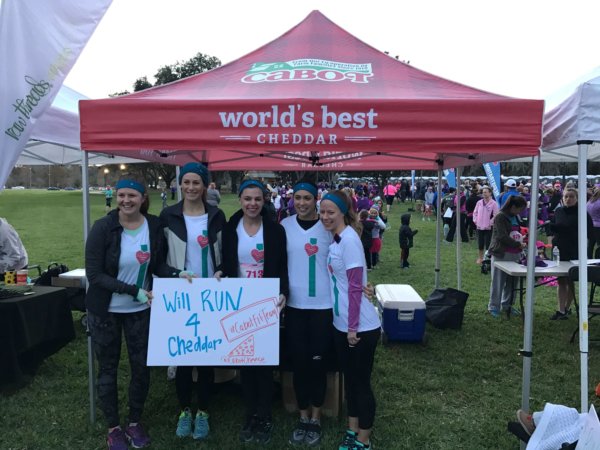 About Our Team
Four of us on the Cabot Fit Team all babies within a few months of each other, and while running and fitness has been harder with the little ones we each recognize how amazing it feels to do something for ourselves, like running across that finish line. Two of the ladies, Lauren and Gina have grown to be good friends of mine (and so are our littles). We met thanks to our pregnant bellies while out on walks in the neighborhood since we all live on the same street.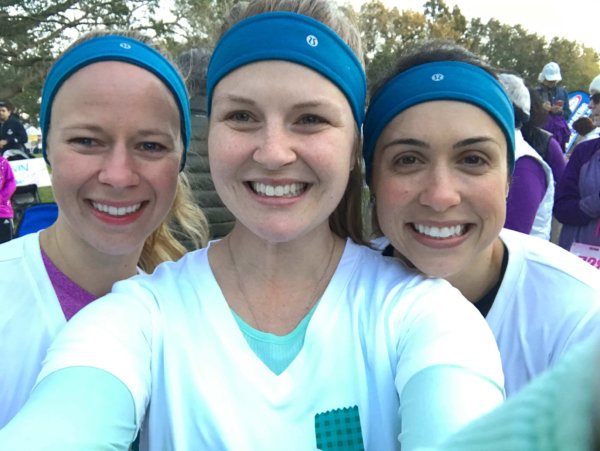 AND these two gals, Alison and Anna, have been my best friends since elementary school!!! We go way back and they are still more special to me than ever. I'm so proud of everyone on our team.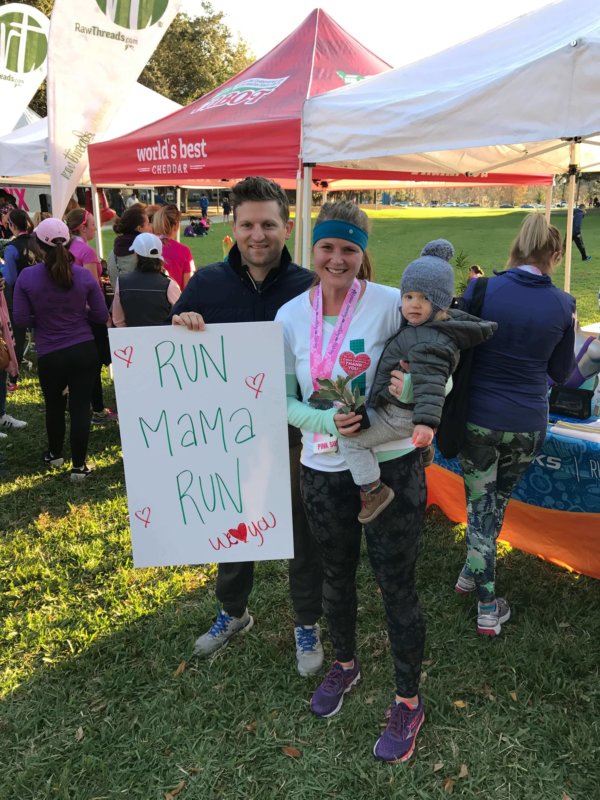 My sweet husband and baby bundled up and were there at the finish line to support me! I tell ya, having my man and baby at a race is something I've always hoped for… a dream come true.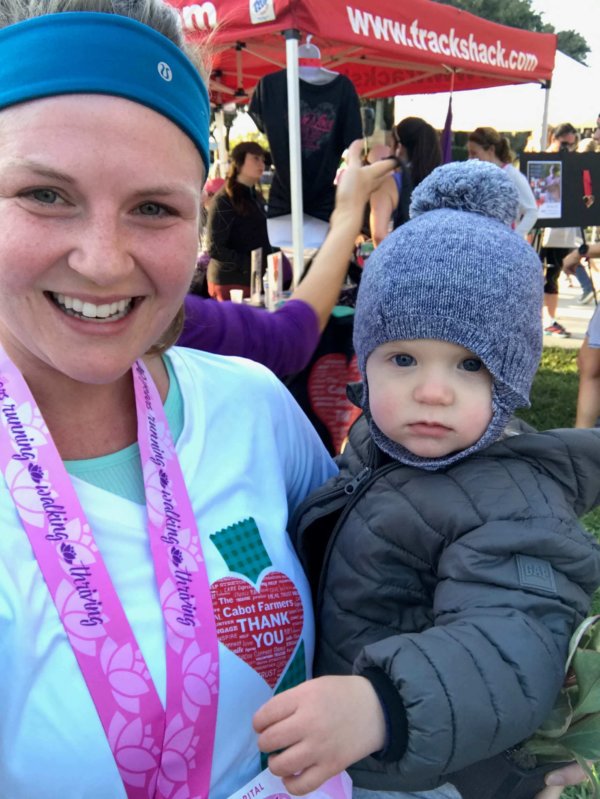 Big thank you to Cabot for sponsoring our race team this year.
Hi I'm Kristina LaRue, RD (registered dietitian nutritionist), Peloton addict and mama to two active and hungry boys. On Love & Zest, you'll find healthy-ish recipes that fuel the whole family. I'm all about veggie-filled breakfast, meal prep recipes, healthier sweets, and easy weeknight dinners made in the Instant Pot or sheet pan.
Did you make one of my recipes?? Leave a review in the comments and tag @loveandzest #loveandzest on Instagram!
If you're a modern mama– I'd love for you to join my Facebook group A Modern Motherhood Collective!