This post is sponsored by Silver Hills Bakery.
You may have heard of sprouted grains but may not be familiar with the powerful health benefits of sprouted grains. So in this post I'm going to share all about sprouted grains and why they are good for you!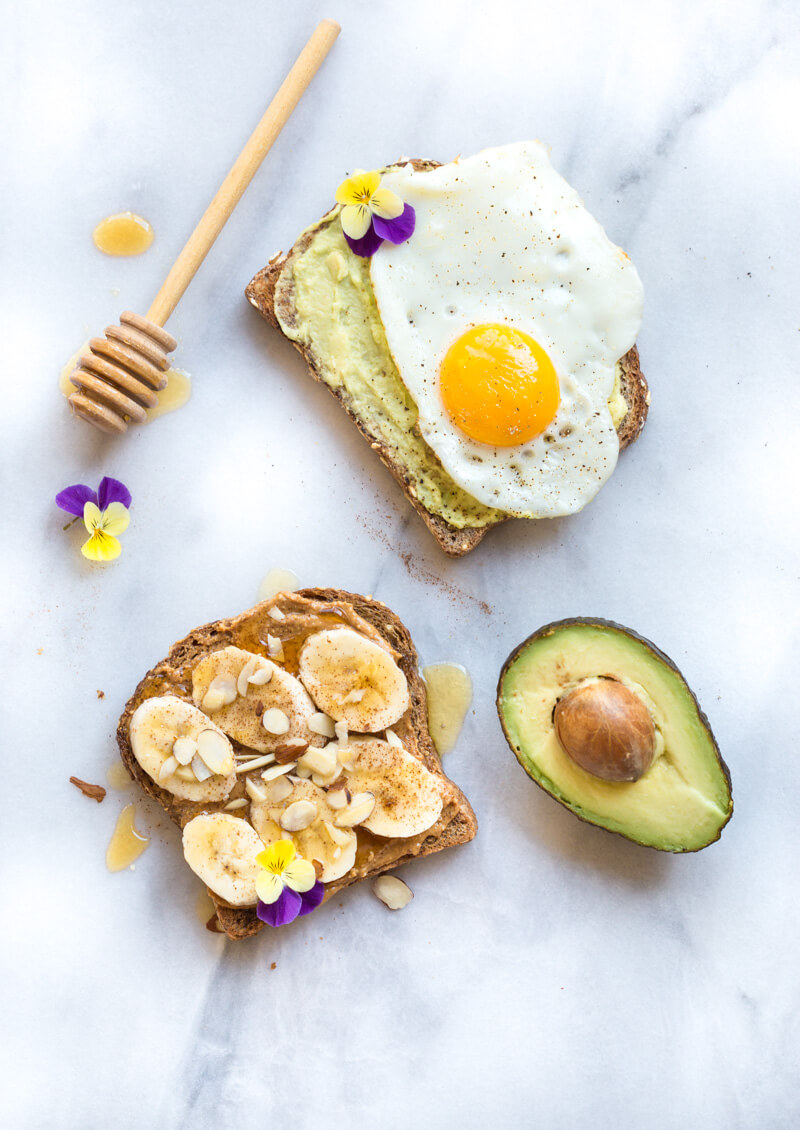 What are sprouted grains?
Sprouted grains are whole grains that with just the right amount of warmth and moisture, begin to sprout to grow into a new plant. Sounds simple, right? Historically this happened naturally but modern grain processing techniques prevented the grain from sprouting, well until we wised up and realized that it's actually healthier and beneficial! Nature knows what she's doing all along, right?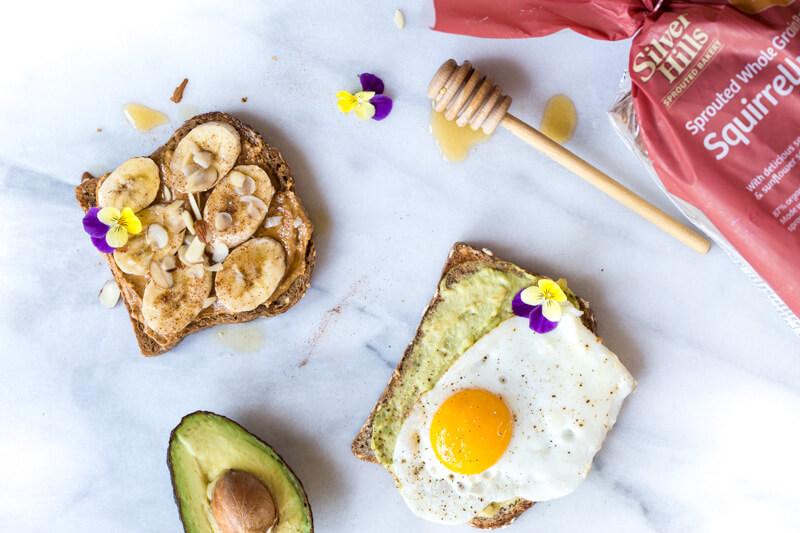 Sprouting Unlocks Nutrition in 3 Easy Steps!
SEED. Whole grains are seeds that contain the bran, endosperm and germ. Seeds have protective compounds that keep all their nutrients locked away until it's time to grow.
SOAK. When seeds are soaked, it activates enzymes that tell the seed its time to start growing.
SPROUT. When the sprout starts to grow, nutrients become unlocked and grains become easier to digest.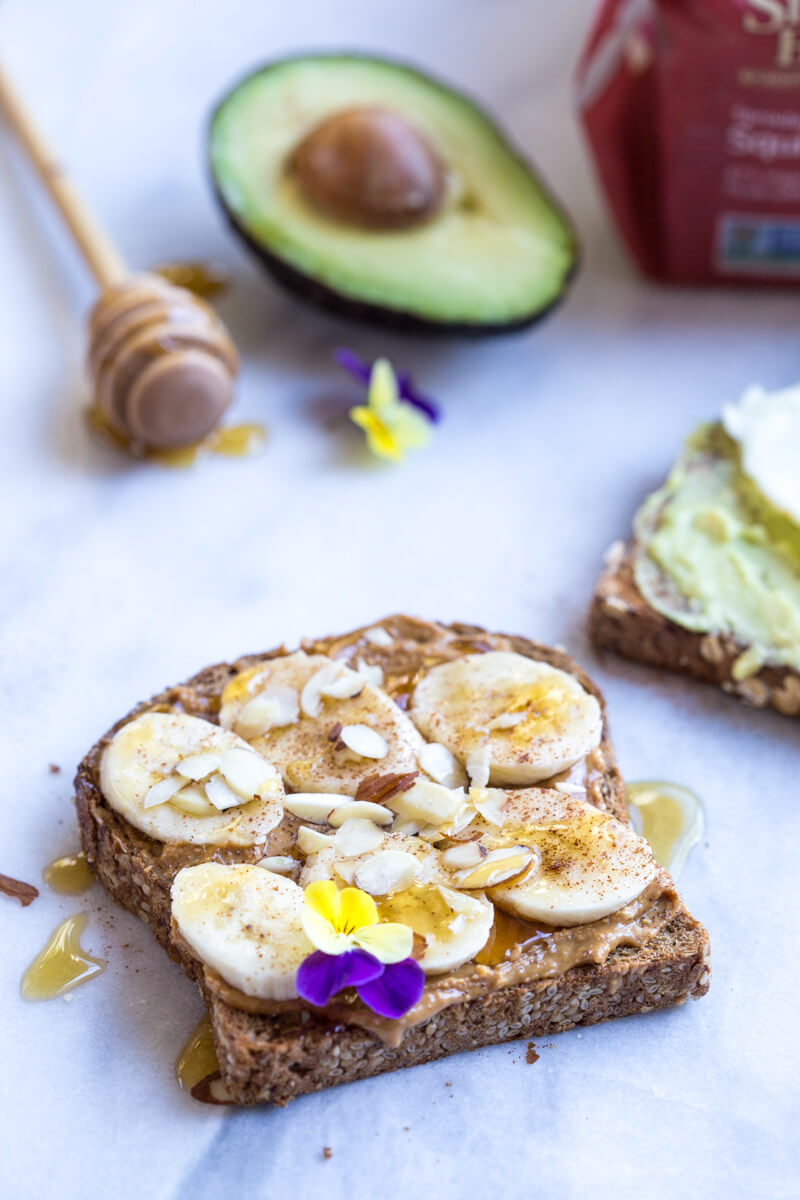 8 Health Benefits of Sprouted Grains
Improves digestiablity and bioavailability of minerals (especially iron, manganese, and calcium)
More vitamin C
More folate
More antioxidants
Less insoluble fiber
More soluble fiber
Lower glycemic index
Less gluten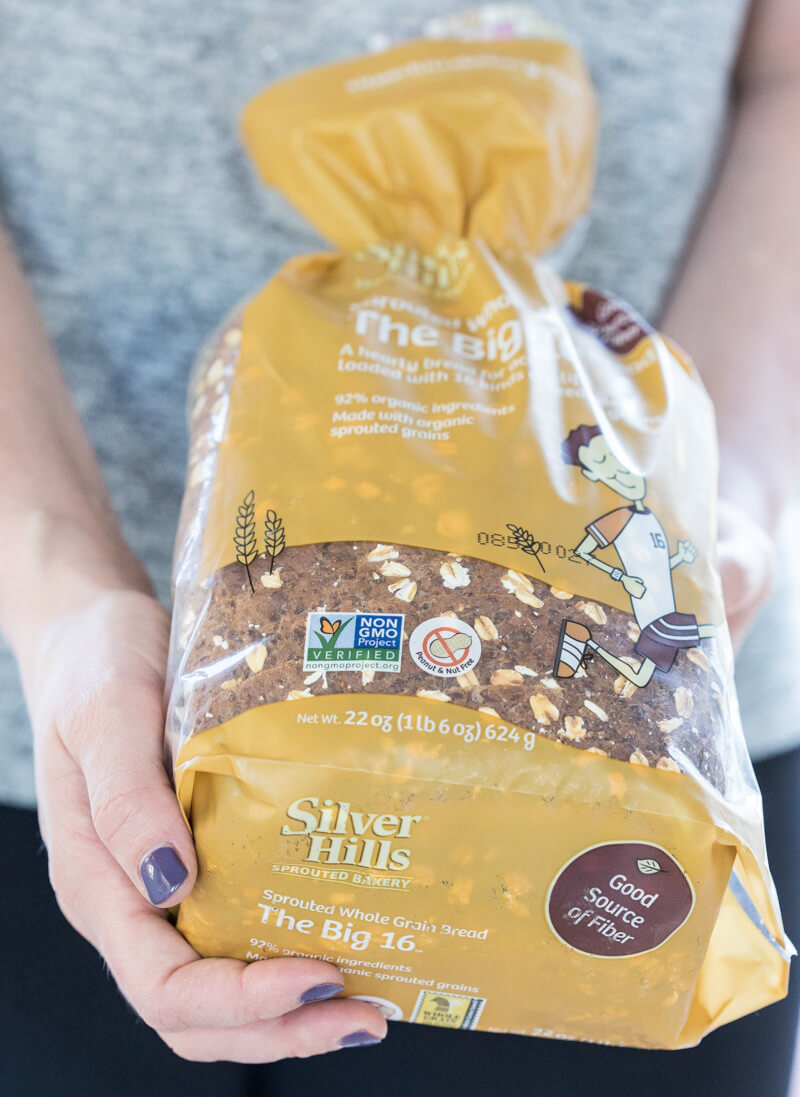 How does it taste?
I really love the texture of eating sprouted grain bread, because it's nuttier and chewy and just tastes darn good and healthy. Silver Hills Bakery has some pretty amazing sprouted grain breads. And I'm not just saying that because I'm doing this review. I was literally BLOWN AWAY by the brand as a whole and the quality of their products. My favorite sprouted grain bread that I tasted is the Squirrely Bread made with sunflower seeds, sesame seeds and raisin nectar. AMAZING. Gimme all the seeds!!
Orlando peeps, Silver Hills Bakery products can be found at Whole Foods, The Fresh Market, and Target.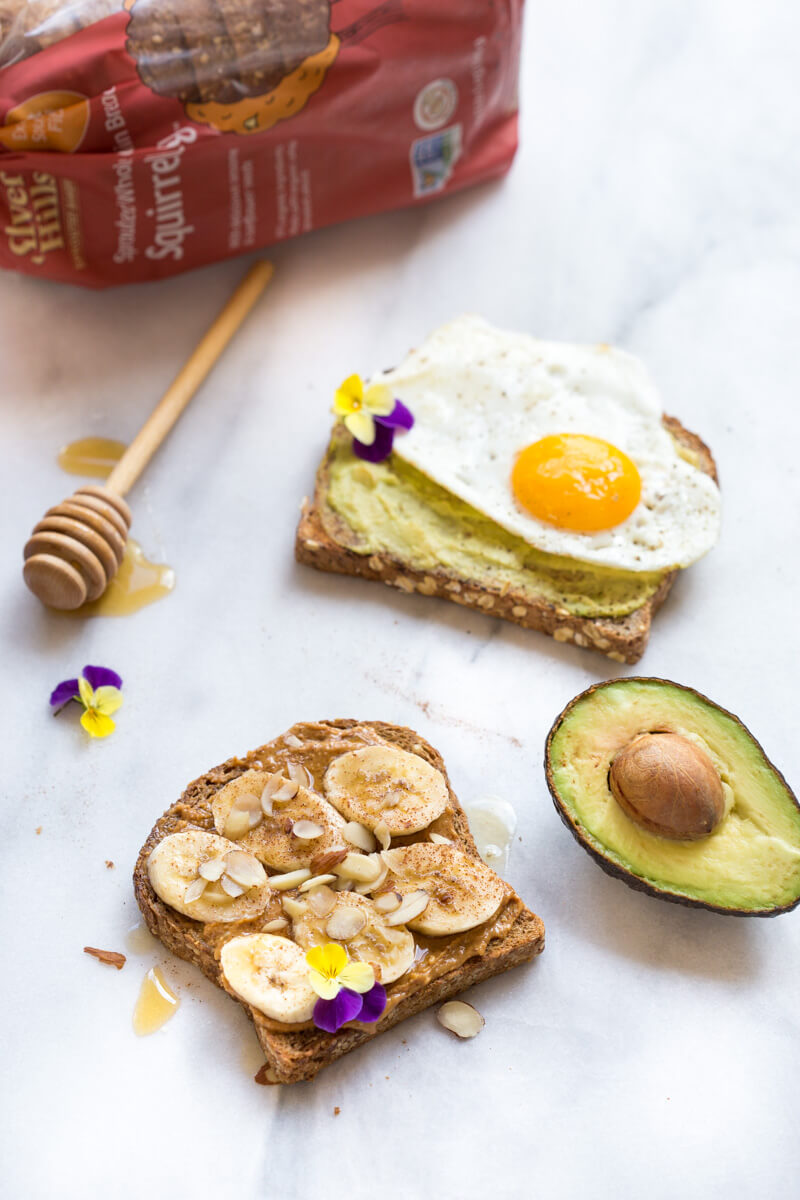 Learn more about Silver Hills Bakery.
You guys, this company is family-owned and top notch and I'm so pumped to be partnering with them. They source the best ingredients for their breads that are all plant-based and non GMO. Learn more about the health benefits of sprouted grains at SilverHillsBakery.ca and connect with Silver Hills Bakery on Facebook, Instagram, and YouTube.

I'd love to know… have you tried sprouted grain bread? ANNNND what are your favorite toast toppers?? Drop a comment below.
Hi I'm Kristina LaRue, RD (registered dietitian nutritionist), Peloton addict and mama to two active and hungry boys. On Love & Zest, you'll find healthy-ish recipes that fuel the whole family. I'm all about veggie-filled breakfast, meal prep recipes, healthier sweets, and easy weeknight dinners made in the Instant Pot or sheet pan.
Did you make one of my recipes?? Leave a review in the comments and tag @loveandzest #loveandzest on Instagram!
If you're a modern mama– I'd love for you to join my Facebook group A Modern Motherhood Collective!