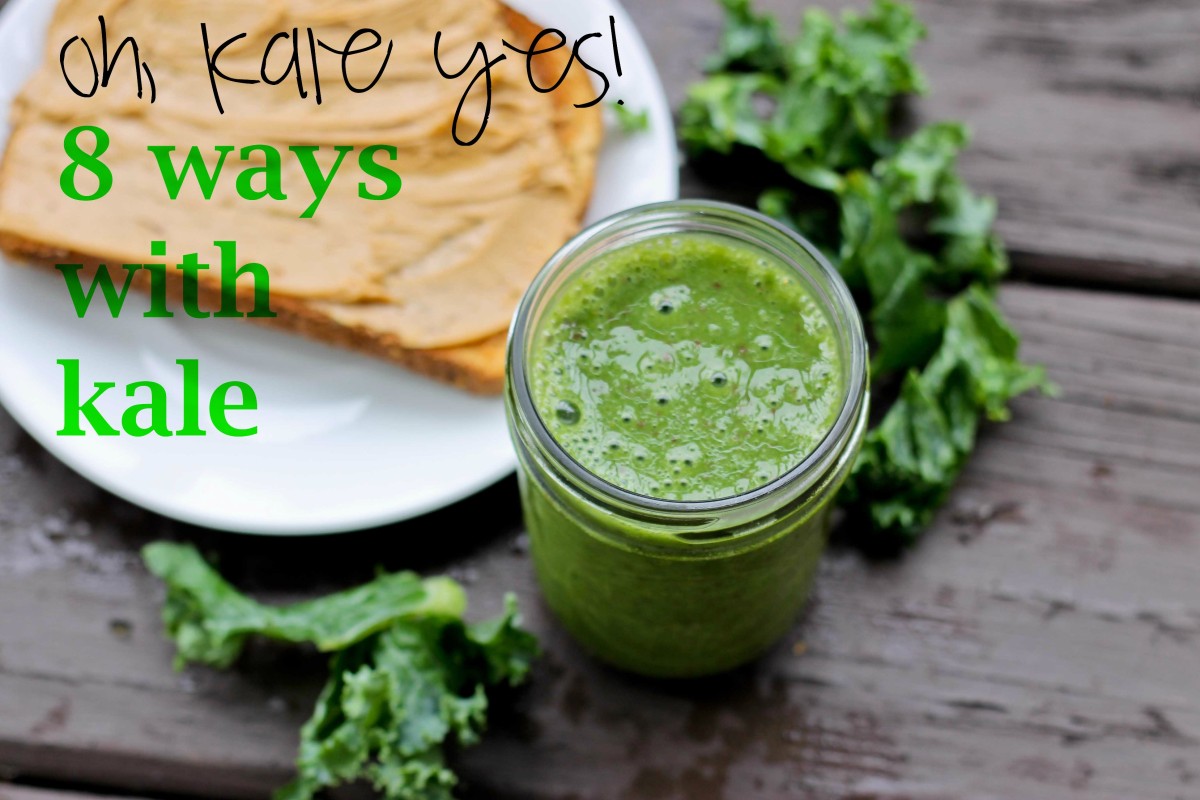 I didn't realize how much of a kale-aholic I was until I started writing this post and looking though all the recipes that have kale listed as an ingredient. I know, some of you are probably like WTH is kale? I boast of kale's goodness almost daily. Aside from it being a down right fun food to eat… it's a superfood in my book and here's why.
Check out these stats:
More vitamin C than an orange! 134% of your daily value in 1 cup! (yes that deserves lots of exclamation points!)
Eye-mazing Kale. With a whopping 206% vitamin A in one cup along with lutein and zeaxanthin, kale contains nutrients needed for vision.
Only 33 calories per cup raw kale!
Kale boasts of 684% vitamin K, which is a powerful antioxidant that plays a role in maintaining healthy blood clotting, bone health, and more.
Top 8 ways to use kale: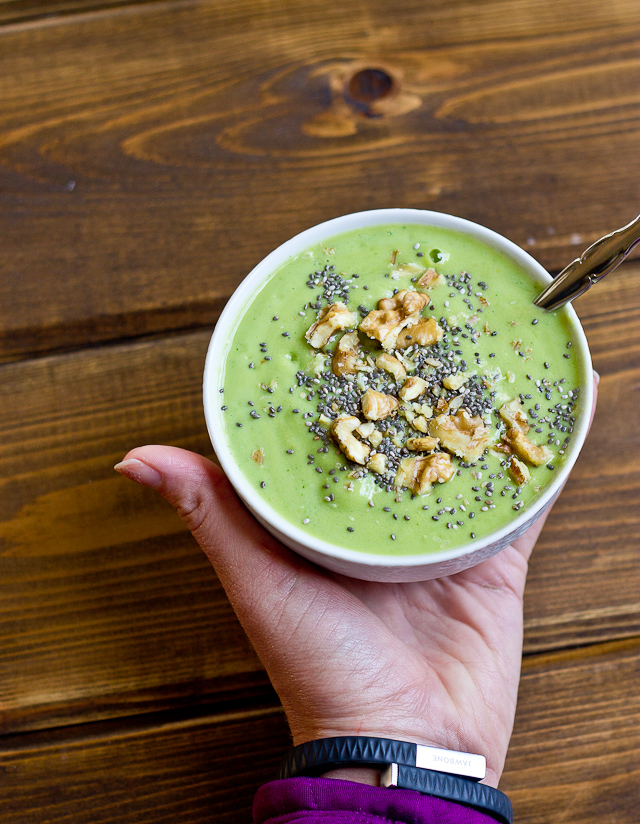 1. Smoothies. My answer for ways to eat almost anything, ask my athletes I'm just like toss it into a smoothie! No but for real, this really might be my favorite way to eat kale. I love the BRIGHT green color it gives to a smoothie, and I swear it doesn't make it taste weird. If you haven't tried a green smoothie, give kale a whirl in these recipes.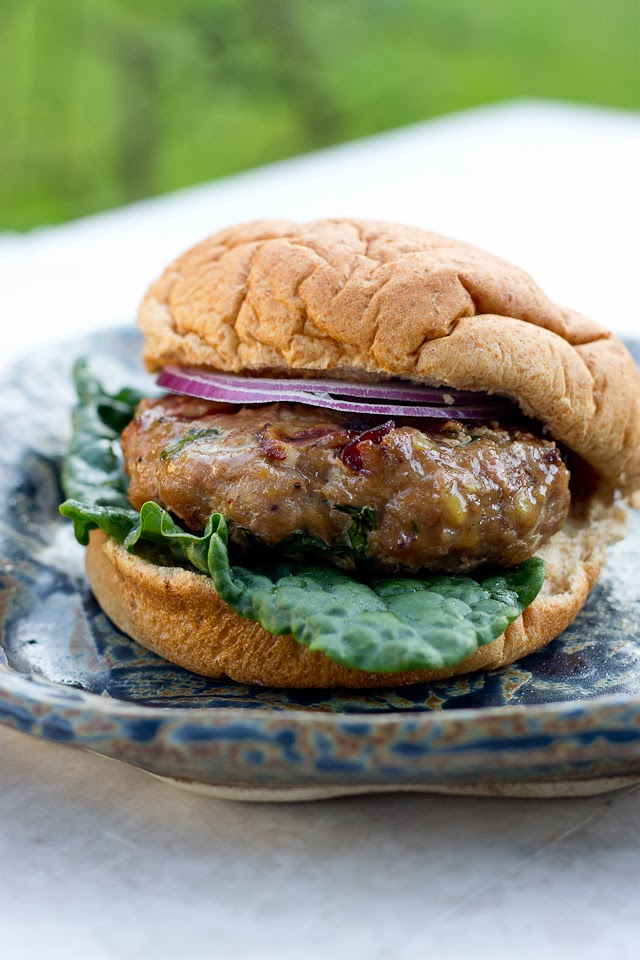 2. Burgers. Top burgers with kale slaw, layer it like lettuce, or slice it up thin and add it to a juicy burger like I did in these Cranberry & Kale Turkey Burgers. I'm in.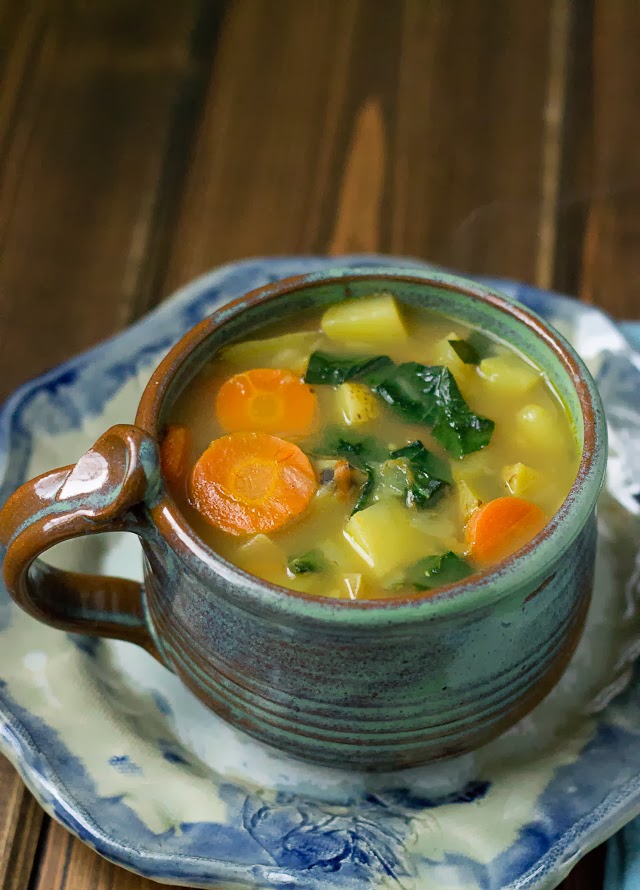 3. Soup. Because kale keeps some texture when heated it provides a good body to soup that is really satisfying.
4. Pasta. Lasagna is one of my top uses for kale, and many of my blogger friends can relate. Check out some of these fun recipes to up your kale intake.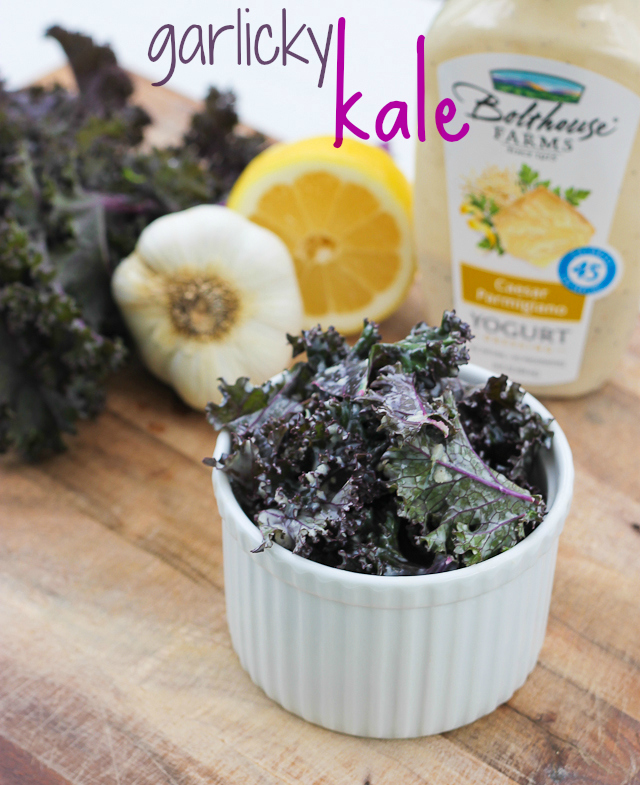 5. Salad. Of course, salad is a common way to eat your greens but you can really jazz kale up with some of these recipes. Whether you choose grains or strictly greens, you can't go wrong with any of these recipes.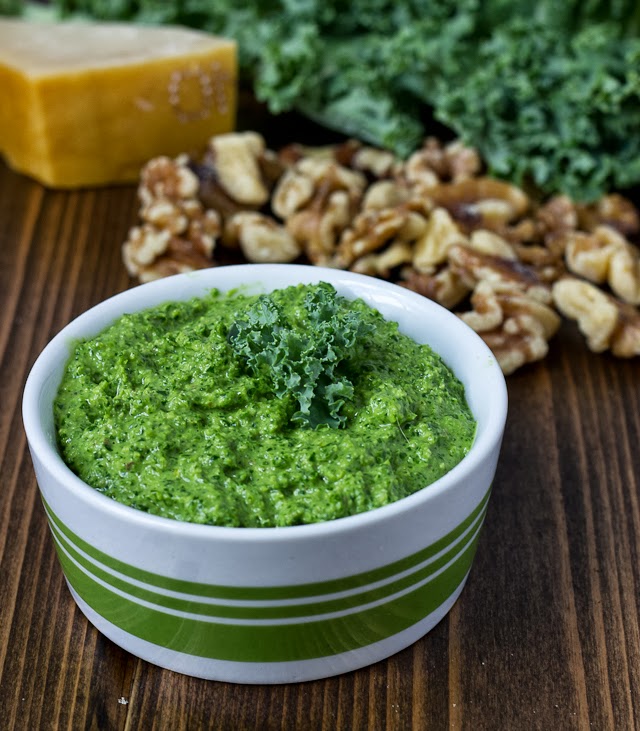 6. Dips & Dressings. Need a use for some leftover kale? Or want a subtle way to sneak in some kale? Blend it into a pesto sauce or add it to greek yogurt for a zesty dip!
7. Chips. I've made kale chips a few times but haven't ever posted a recipe on the blog! WOW. shocking for this foodie. Maybe because you can find so many great recipes online already! Kale chips are all the rage. Gosh but after searching for different ideas for kale chips, I'm like dying to make some!!
8. Pizza. Boost the nutritional value of pizza by tossing on some kale. Make a salad topper or bake it in the oven with the rest of the toppings. Both are delicious.
What's your favorite way to eat kale?
Hi I'm Kristina LaRue, RD (registered dietitian nutritionist), Peloton addict and mama to two active and hungry boys. On Love & Zest, you'll find healthy-ish recipes that fuel the whole family. I'm all about veggie-filled breakfast, meal prep recipes, healthier sweets, and easy weeknight dinners made in the Instant Pot or sheet pan.
Did you make one of my recipes?? Leave a review in the comments and tag @loveandzest #loveandzest on Instagram!
If you're a modern mama– I'd love for you to join my Facebook group A Modern Motherhood Collective!