Hey friends, well it's been a little while since I've had it together enough to publish a  nutrition article on the blog but hopefully that will change, at least I anticipate that you will be receiving your regularly scheduled Wellness Wednesday posts moving forward. Today it's all about Magnesium.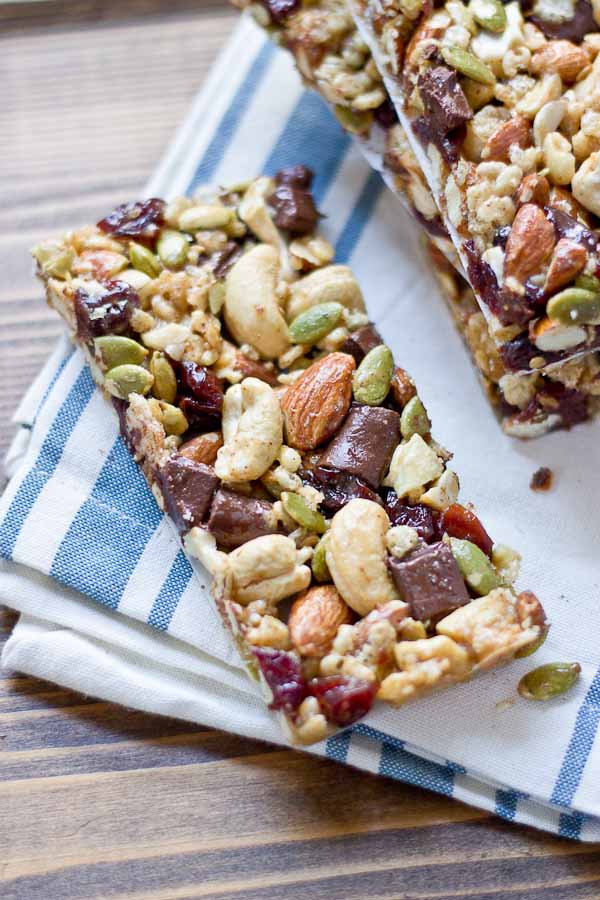 Tart Cherry, Dark Chocolate, Cashew Granola Bars
Satisfy your sweet tooth while eating this magnesium-packed snack! Cashews, almonds, cherries, and pumpkin seeds all provide an excellent source of magnesium.
What is magnesium?
Magnesium is an extremely helpful mineral that's responsible for our body's energy production, energy storage, and hundreds of other crucial biological processes. Although it's found mostly in bone, magnesium plays a much larger role within our living cells – breaking down glucose & fat, producing proteins, and creating DNA. Simply put, you wouldn't be able to walk – let alone run – without the help of magnesium ions!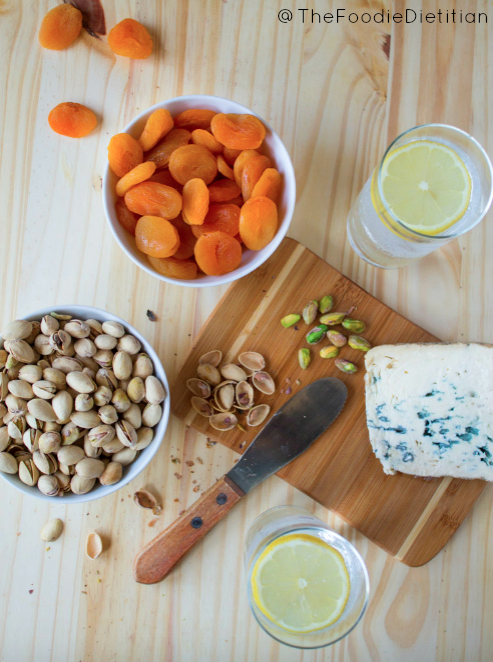 Sweet & Salty Pistachio Snack with Blue Cheese and Apricots via The Foodie Dietitian
This delicious snack provides a blend of exciting flavors, including pistachios – which have 37 mg of magnesium per serving!
How much magnesium do I need on a daily basis?
The Recommended Dietary Allowance (RDA) of magnesium for young adults is 400 mg for males, and 310 mg for females. Magnesium is considered a "macro-mineral" – meaning it is one of only six minerals you need in large quantities. Despite this, studies consistently reveal that people in the United States are not consuming adequate amounts of magnesium, which can cause major health problems.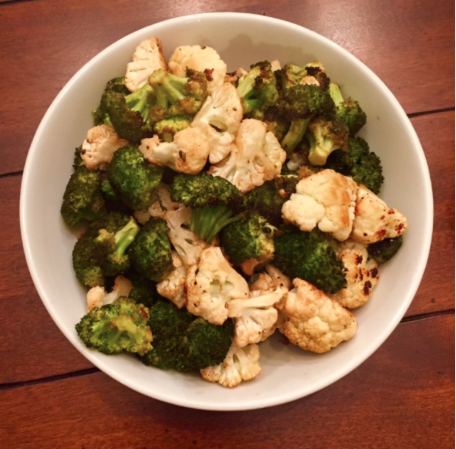 Balsamic and Honey Roasted Broccoli and Cauliflower via MomToMomNutrition
This recipe provides a delicious way to dress up broccoli and cauliflower – two magnesium-packed veggies!
What are the symptoms of deficiency?
Think of magnesium as the oil, and your body as the machine. Magnesium allows you to optimally use oxygen, allowing for energy production and caloric burn. In turn, magnesium deficiency results in widespread issues ranging from muscle cramps to sleeping problems. Other symptoms include high blood pressure, diabetes, anxiety, and headaches.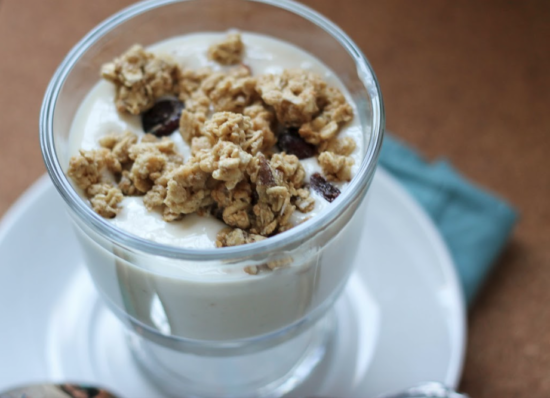 These 4-ingredient parfaits work as breakfast or as a snack, and just one banana contains 33 mg of magnesium!
Should I take a supplement?
It is more than possible to receive all the magnesium you need from a balanced diet. Getting nutrients from food rather than pills prevents you from experiencing any of the negative symptoms associated with nutrient toxicity (and tastes better, too). Many people who take magnesium supplements experience negative reactions such as nausea, diarrhea, and dehydration. Take the safer route and fill your diet with magnesium-rich foods to avoid deficiency!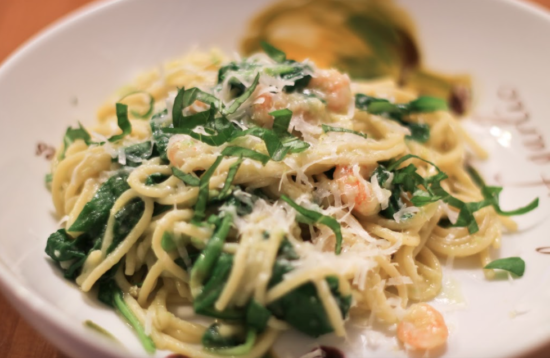 Shrimp Pasta with Lemon Avocado Sauce
It's almost hard to keep track of all the magnesium-rich sources in this recipe! Spinach, avocado, and shrimp combine to create a magnesium-packed entrée.
What are the best food sources of magnesium?
Nuts, beans, and leafy greens galore. No matter what your taste buds prefer, there is sure to be a magnesium-filled food that you'll enjoy! Check out this list of some of the top sources of magnesium!
Green leafy vegetables: spinach, cabbage, collard greens, chard
Nuts & legumes: almonds, cashews, black beans, soybeans
Seeds: pumpkin, sesame, sunflower
Whole grains: brown rice, whole wheat bread, raw oats, raisin bran
Seafood: halibut, shrimp, clams, crab
Be sure to check out all the awesome magnesium rich recipes in this post to help boost your magnesium intake!
What's your favorite magnesium rich food? If you like this series or if you have a special topic that you'd like me to cover let me know in the comments below.
Hi I'm Kristina LaRue, RD (registered dietitian nutritionist), Peloton addict and mama to two active and hungry boys. On Love & Zest, you'll find healthy-ish recipes that fuel the whole family. I'm all about veggie-filled breakfast, meal prep recipes, healthier sweets, and easy weeknight dinners made in the Instant Pot or sheet pan.
Did you make one of my recipes?? Leave a review in the comments and tag @loveandzest #loveandzest on Instagram!
If you're a modern mama– I'd love for you to join my Facebook group A Modern Motherhood Collective!