Remember that time when you pretty much didn't hear from me for weeks at a time? Many of you sweet friends even reached out to make sure things were okay with me because I was absent from my usual blog schedule. Well, let's just chalk it up to the fact that the thought of cooking food made me feel nauseated.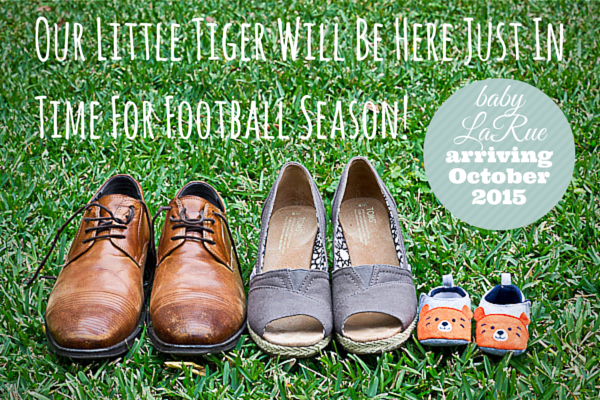 Yep, if you haven't guessed it yet, I'm pregnant and will be 19 weeks tomorrow!! Like seriously? How did this happen so fast?? Time flies and this little bun in the oven is practically half baked already. Our baby is due this fall on October 15th.
With this being our first, everything just seems so uncertain and nerve-racking. We went for our first doctor's appointment at 9 weeks in February and at that point we got the confirmation that we were indeed prego, listened to the heartbeat, and were able to get a quick peek at the baby on the ultrasound. At that point we shared the news with just immediate family, and on Easter Sunday when we were 13 weeks we told our extended fam and our closest of closest friends.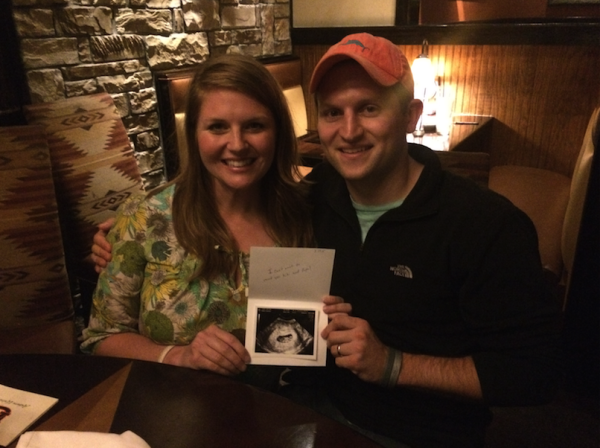 The truth is… despite seeing the baby at 9 weeks and hearing the heartbeat at our monthly appointments, it just doesn't really feel like I'm pregnant. My body is changing a bit, but I don't have a pronounced baby bump, which has made me all nervous and freaked out that I'm doing something wrong. I just expected that by now it would be so apparent that the random lady at the grocery store would be able to tell that there's a baby in my belly.
I felt a little nausea, intense hunger pains, picky eating, and loss of stamina during workouts weeks 6-11, but ever since I haven't seen many signs of "theres a baby in there"… until Monday when we went for our level 2 ultrasound. I've wanted to hold out a bit to be sure that things were cooking properly before we officially broke the news, and now I'm super excited to share with you all where I've been the past few months.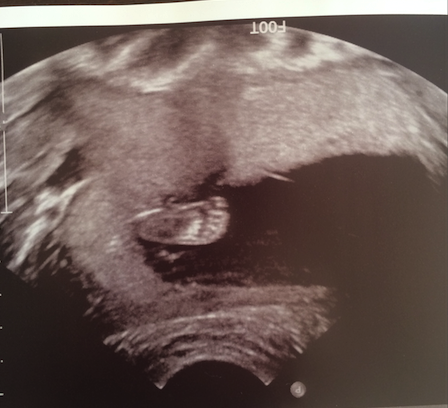 We got to see the baby this week and I just couldn't believe how developed and agile the baby is inside of me. That little squirmer is constantly moving. We learned from the radiologist that our sweet baby is growing and developing just as they expect at this stage of the game AND as you may be wondering… we did find out if we are having a boy or a girl too!!!
Only Eric and I know the gender at this point and we are like bursting with excitement to share the news with our friends and family at the Gender Reveal Party this weekend. Be sure to check back next week or on social media this weekend to find out if we are going to be decorating in pink or blue.
YAY! Things are starting to feel more real. Let the fun begin. So what do you think– boy or girl?
Hi I'm Kristina LaRue, RD (registered dietitian nutritionist), Peloton addict and mama to two active and hungry boys. On Love & Zest, you'll find healthy-ish recipes that fuel the whole family. I'm all about veggie-filled breakfast, meal prep recipes, healthier sweets, and easy weeknight dinners made in the Instant Pot or sheet pan.
Did you make one of my recipes?? Leave a review in the comments and tag @loveandzest #loveandzest on Instagram!
If you're a modern mama– I'd love for you to join my Facebook group A Modern Motherhood Collective!