Big thanks to Rockin' Refuel for sponsoring our race team and this blog post. All opinions are my own.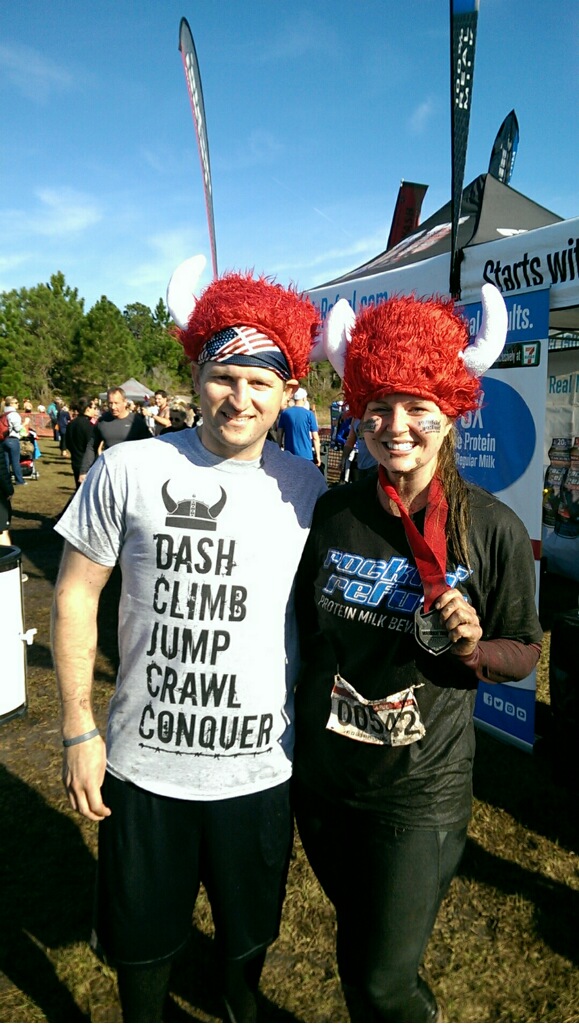 A few weeks ago Rockin' Refuel reached out to me to put together an Orlando race team for Warrior Dash in Clermont, FL, and being big fan of Rockin' Refuel and a lover of running races, I was pumped to join in on the fun.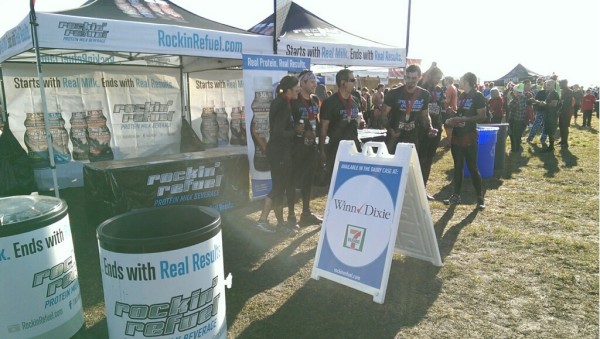 Eric and I did Warrior Dash a few years back so I knew what I was signing myself up for. 🙂 Warrior Dash is a 5K, adventure race with obstacles and lots of mud.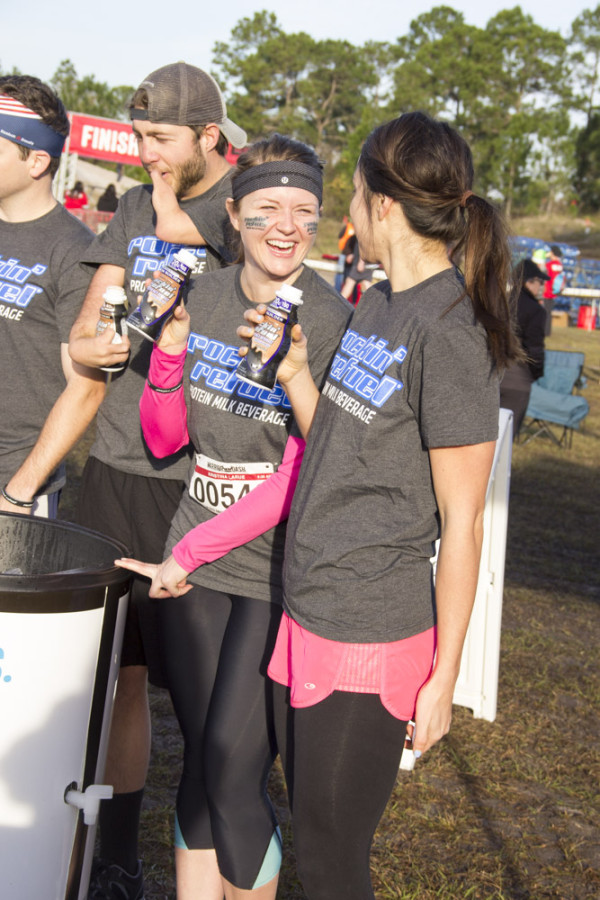 Race morning we drove over to Clermont, which is about 50 minutes outside of Orlando. We had an 8:30am race start and planned on meeting the team at the Rockin' Refuel tent before the race to take pics. (Gotta take before and after pics with you're doing a mud run.) It was pretty chilly out so I layered up, Rockin Refuel was sweet to let us drop our bags at their tent. Before we knew it, we had to get over to the starting line for the firey race start.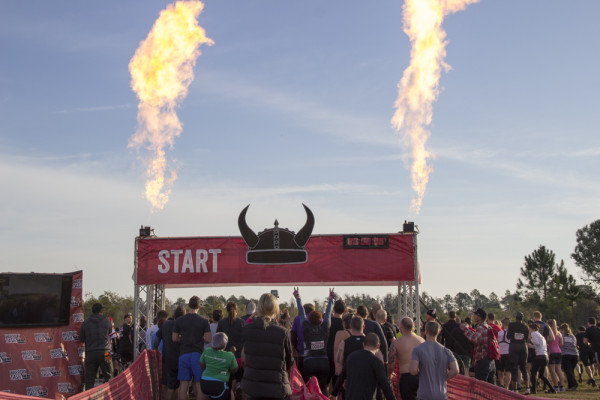 One of my favorite aspects of doing the Warrior Dash is running with a team. Running an adventure race is a great way to hang out with friends, especially since we don't get to see each other all that often. We completed all the obstacles together, and didn't let anyone drop behind. Our team from left to right: Neil (Eric's boss), Eric, Me, Alex (Eric's little bro), Ben and Alison (my lifelong BFF and her husband).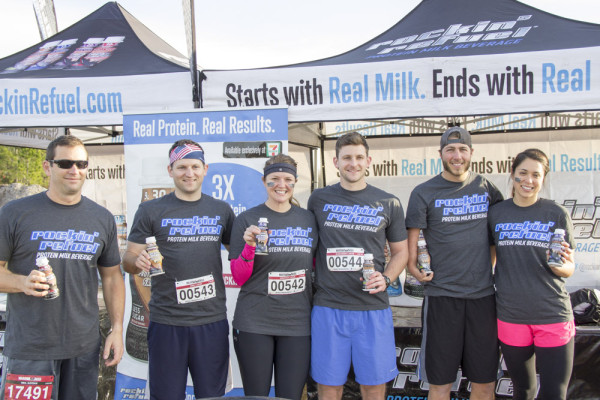 At the beginning of the race there were a bunch of mud puddles just enough to get our shoes and ankles muddy. The first obstacle was a chilly swim. Talk about taking your breath away on a cold morning; I spent the next 10 minutes warming up.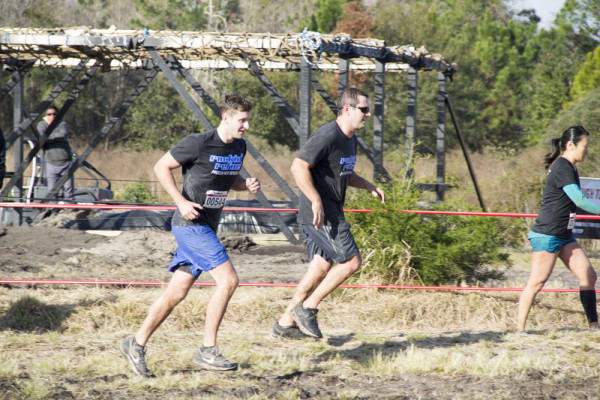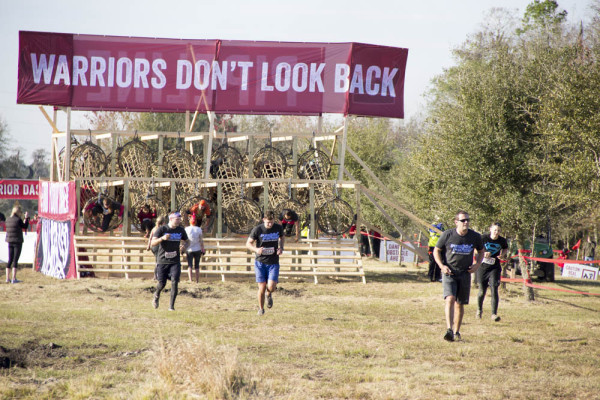 There were 12 obstacles spaced out on the course. We did lots of crawling, jumping, and climbing. With many of the obstacles, I had to be careful that I didn't lose my footing so I took it slow and had to concentrate. The toughest part about the race to me was running in the sugar sand. Since I haven't been running as much the fine sand was hard to run in, and I found myself wishing for another obstacle to get me out of that sand.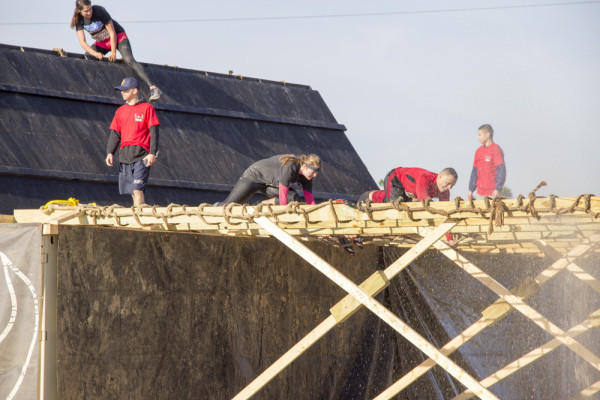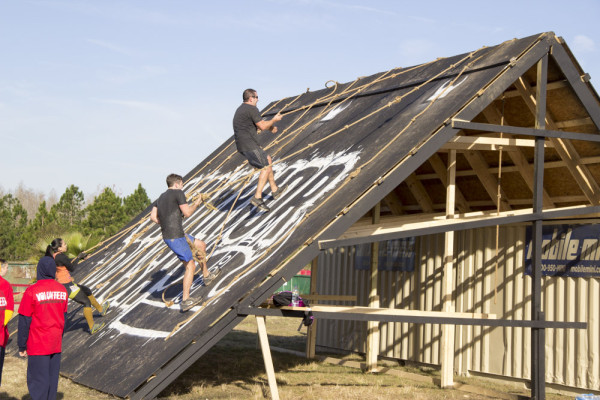 One obstacle that caught me off guard was super steep slide that crashed into a muddy pit. Alison and I were nervous about it, so we held hands down the slide, and I think this actually made us faster. It was fun and creepy at the same time. Near the finish line, we had to crawl and scoot under barbed wire in thick sludge-like mud, which made us super dirty. Great for pictures, right? I was happy to cross that finish line with the team.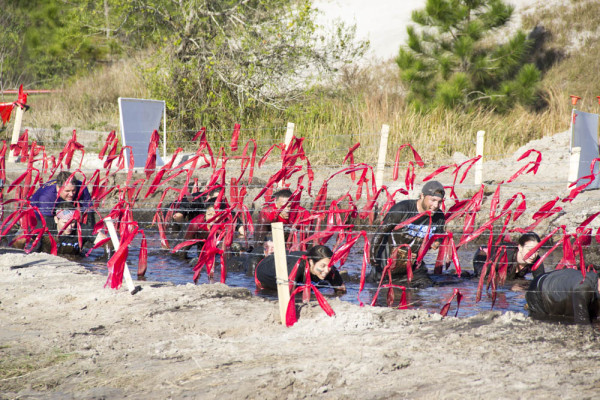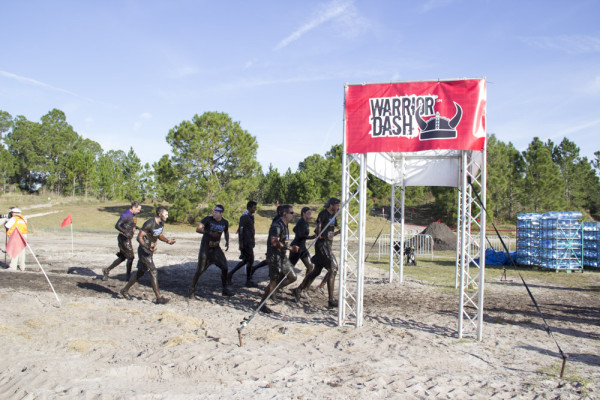 Post race, we headed over to the Rockin' Refuel tent to ya know… refuel. Rockin' Refuel is the Official Protein Beverage of the Warrior Dash. It's a high quality protein drink, made with real milk. And it tastes yummy, and isn't chalky at all!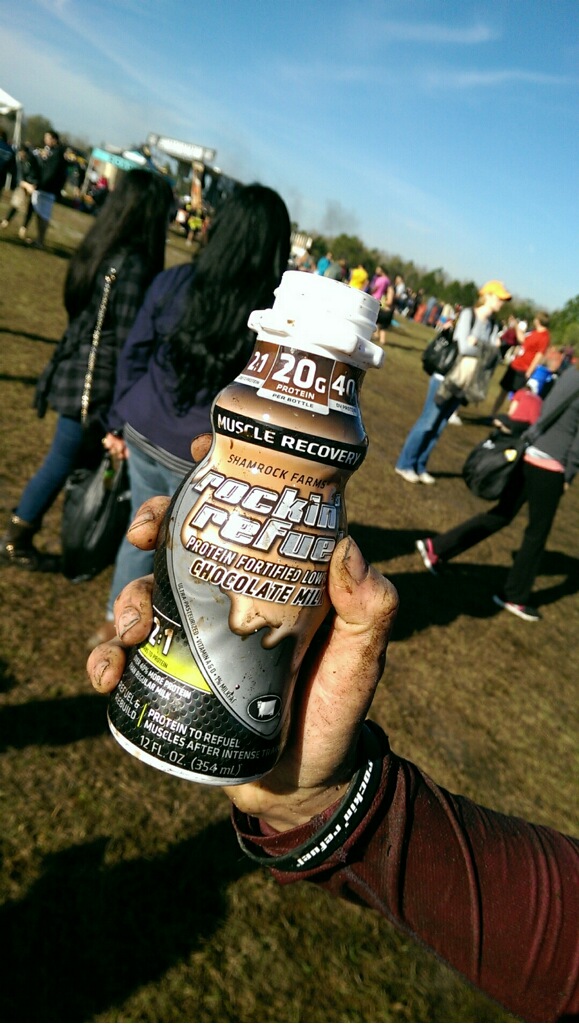 All of my friends were ahhhhmazed at all the tasty Rockin' Refuel deliciousness. They have a few varieties too that meet the needs of athletes like muscle building, recovery, and lean beverages that are low in sugar and calories. If you want to give them a taste, Rockin' Refuel products are available at Winn Dixie and 7-Eleven. Learn more about their protein drinks at RockinRefuel.com.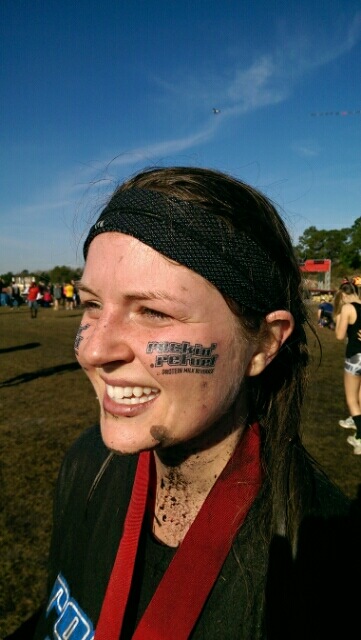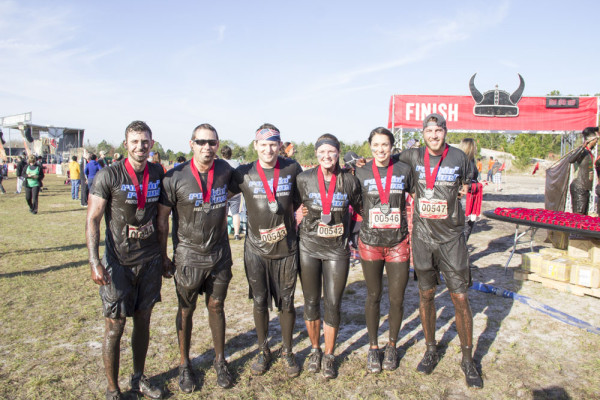 Questions: Have you ever run Warrior Dash or completed a race with a team?
Hi I'm Kristina LaRue, RD (registered dietitian nutritionist), Peloton addict and mama to two active and hungry boys. On Love & Zest, you'll find healthy-ish recipes that fuel the whole family. I'm all about veggie-filled breakfast, meal prep recipes, healthier sweets, and easy weeknight dinners made in the Instant Pot or sheet pan.
Did you make one of my recipes?? Leave a review in the comments and tag @loveandzest #loveandzest on Instagram!
If you're a modern mama– I'd love for you to join my Facebook group A Modern Motherhood Collective!