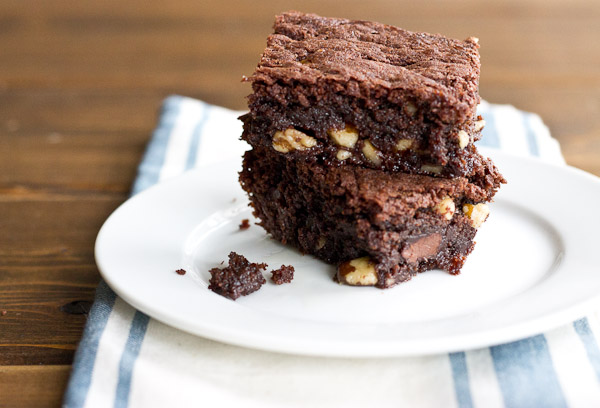 I received a lot of wonderful feedback on my post a few weeks ago addressing the possibility of eating too clean. Thank you to all who offered your opinions! These responses have prompted me to continue with writing on this philosophy by discussing the value of moderation, and how eating a brownie can be good for your health.
Many times we hear the argument, "but what could that type of food possibly offer me? It doesn't have any nutritional value!" And, yes, white flour, sugar and all of the delicious ingredients used to make brownies might not be things you think are the healthiest, there are still benefits to occasionally enjoying one.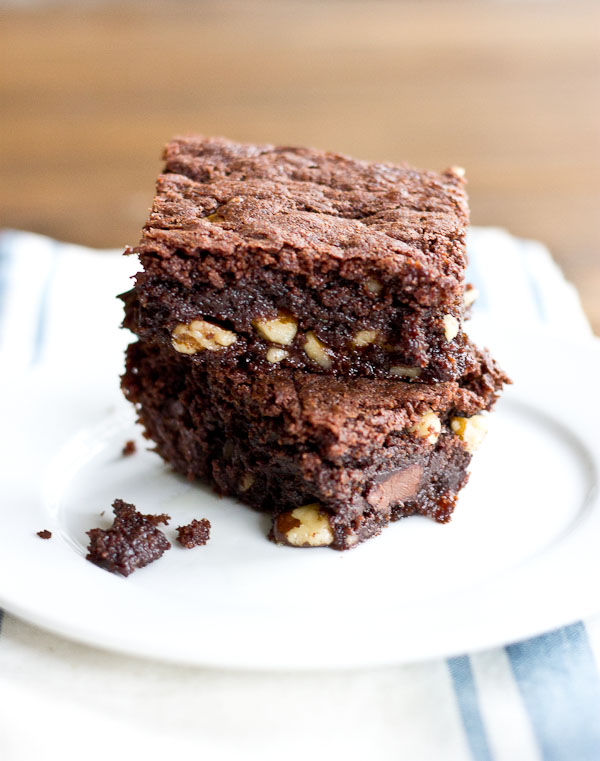 First and foremost, health encompasses much more than just exercise and food choices. I'm sure that a lot of people standing by the previously mentioned argument may continue with it in saying that mental health doesn't necessarily need to include food. However, having a healthy relationship with food is certainly an integral part of mental health, and being restrictive with no exceptions is an extreme that condones an unhealthy relationship with food.
Extremes in general often prove to be problematic in most areas of health. An example where this applies includes vitamin and mineral intake.  If you've ever seen the bell-shaped curve, getting too little results in a deficiency, and too much in toxicity. This bell-shaped curve can also pertain to extremes in general food habits. If there is too much restricting or too much indulgence, it can lead to major health issues, ranging from physical to mental and emotional issues on both ends of the spectrum.
Taking this all into consideration, eating a brownie on occasion can be part of a healthy lifestyle. And I don't mean a flourless, butter-less, gluten-free, sugar-free, higher protein brownie- I'm talking about the kind you get from Grandma's house that are gooey, sugary and satisfying.
Food is meant to be enjoyed, and can be a means of bringing people together.  In terms of the social implications, not allowing yourself to have ice cream at a birthday party or a piece of cake at a wedding you go to can result in negative issues related to restriction. Not allowing yourself to enjoy foods in moderation can provoke great amounts of stress, and the impact of stress on the body has been studied in great detail. Stress related to food is no different, and can decrease the amount of nutrients you're absorbing, can lead to other health conditions such as ulcers, and has been shown to potentially even shorten lifespan when experienced regularly.
So instead of stressing yourself out when you're around treats, allow yourself to have a little bit. Share with a friend while you also share in the joy of being around the table with loved ones. Enjoy those brownies in moderation- and have your veggies, too.
What do you think? Is there room in a healthy diet for totally indulgent sweets like wedding cake, brownies, and homemade full fat ice cream?
Hi I'm Kristina LaRue, RD (registered dietitian nutritionist), Peloton addict and mama to two active and hungry boys. On Love & Zest, you'll find healthy-ish recipes that fuel the whole family. I'm all about veggie-filled breakfast, meal prep recipes, healthier sweets, and easy weeknight dinners made in the Instant Pot or sheet pan.
Did you make one of my recipes?? Leave a review in the comments and tag @loveandzest #loveandzest on Instagram!
If you're a modern mama– I'd love for you to join my Facebook group A Modern Motherhood Collective!