This post is sponsored by Barilla.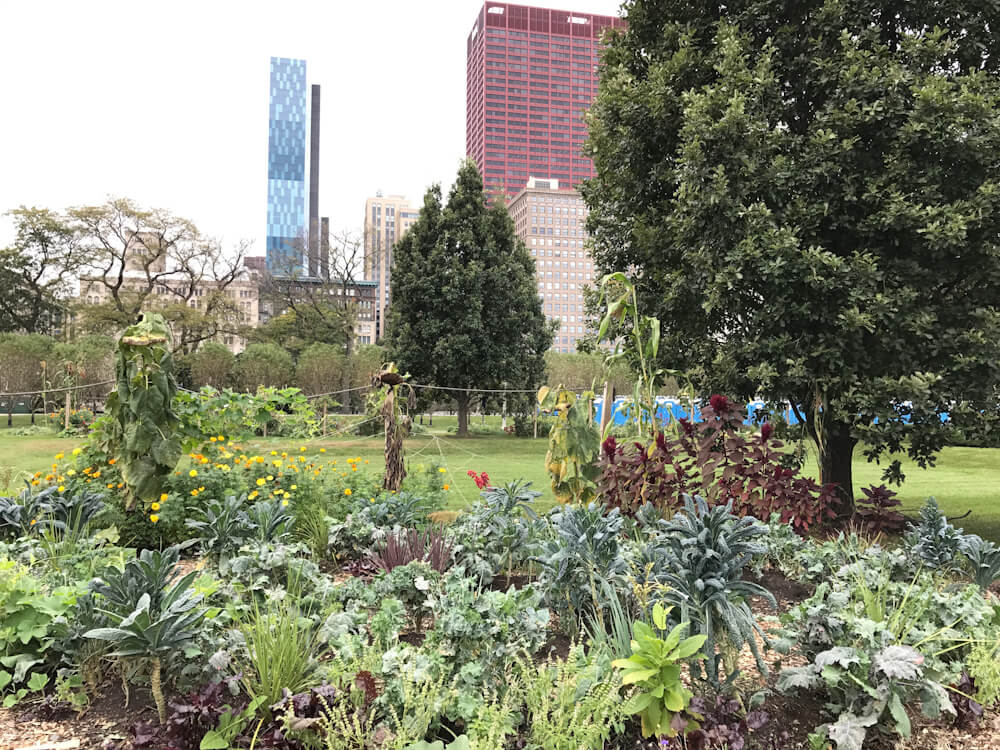 This month has been insane with travel! So I think we are overdue for a little life lately recap. As you may have seen on Instagram, I went up to Chicago for a quick nutrition trip with Barilla. They invited dietitians with a range of specialties up to tour their headquarters and get a taste of urban farming. Naturally, we enjoyed a pasta meal or two or three. #pastaperks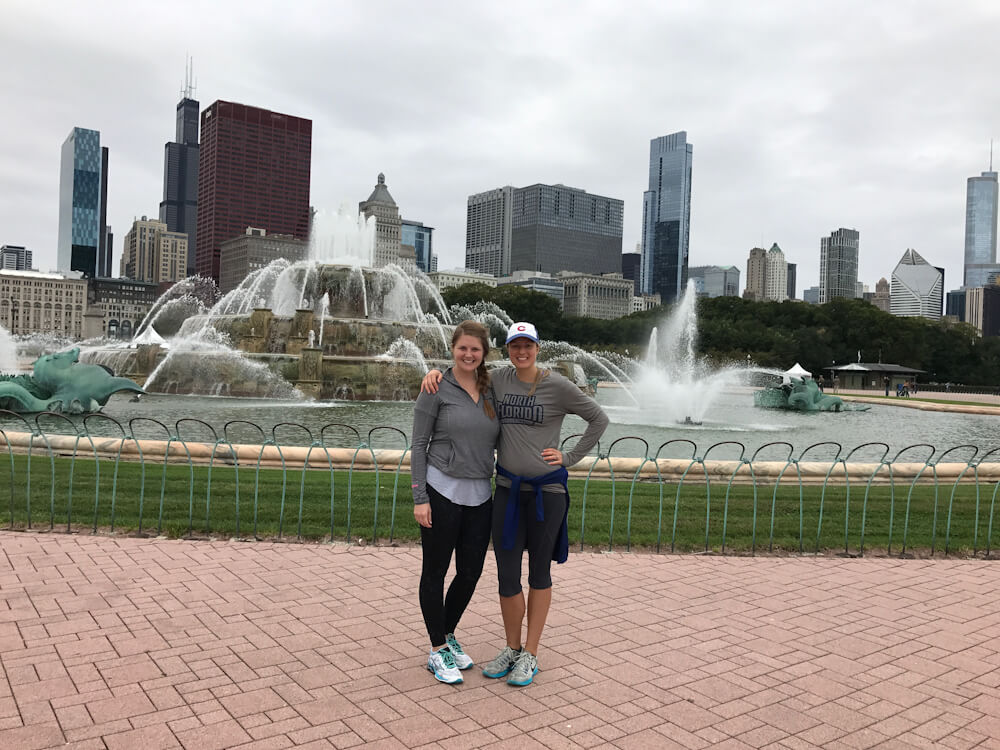 This was only the second time I left little Parker overnight so it was an adventure at home too, but he did very well! Aside from protesting all forms of milk (except kefir), Eric said he slept through the night… well that or he just didn't hear him at 3am when he usually wakes up. Dads will be dads, right?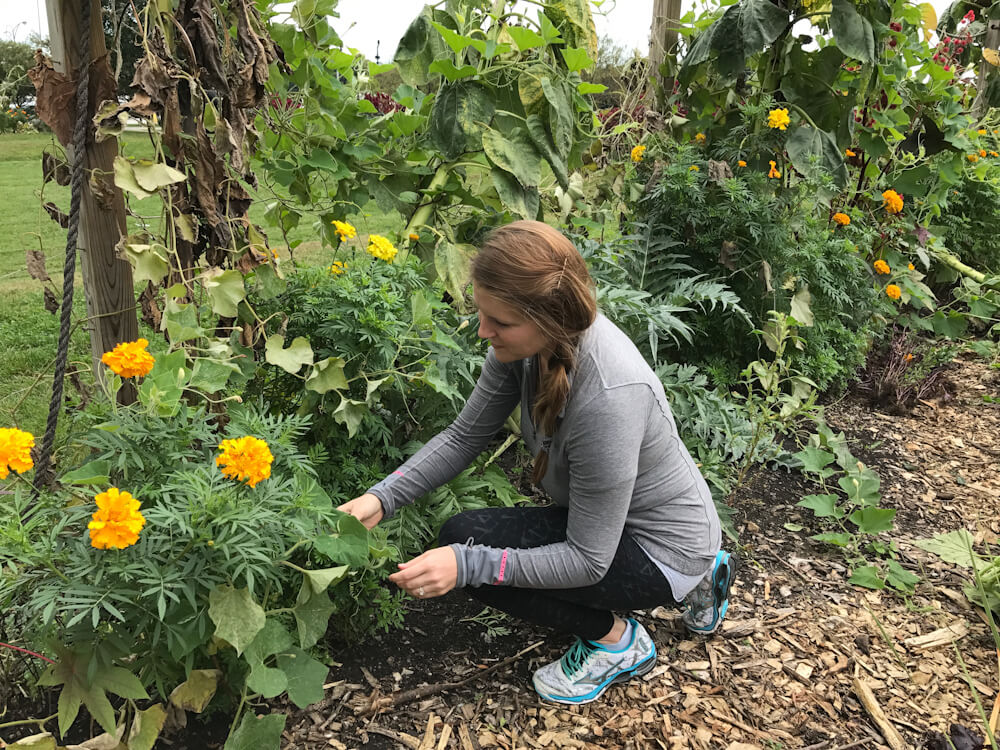 So the first afternoon up there we got our hands dirty in the garden. Barilla works with a community farm in downtown Chicago. It's a very large operation, and takes lots of willing hands (many of which are students) to plant, water, and harvest the produce.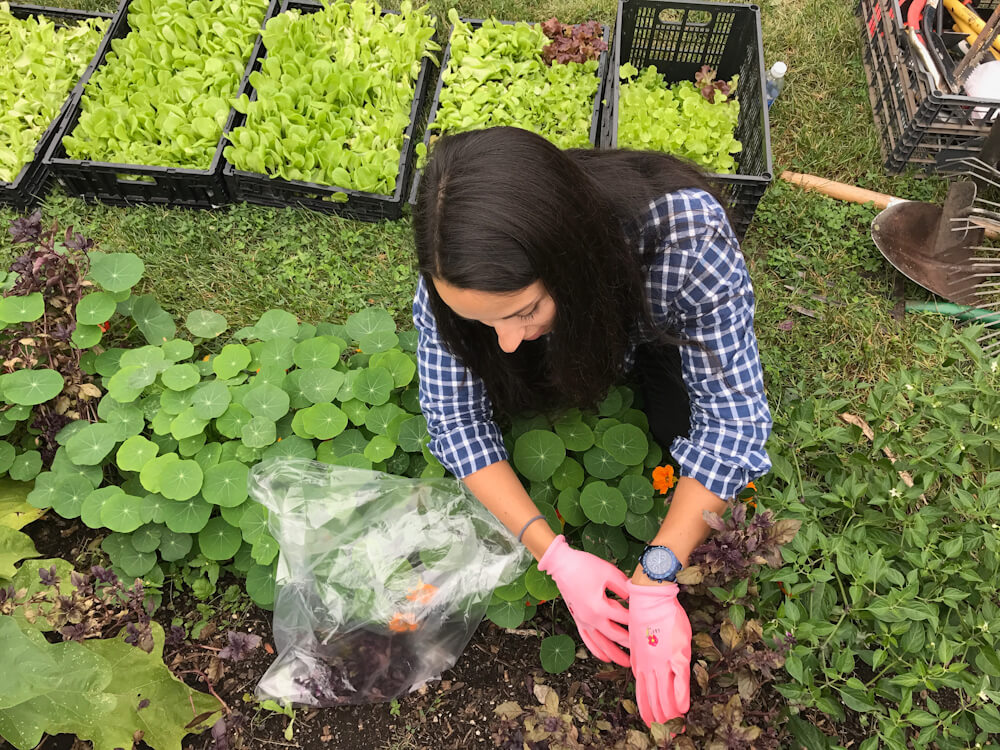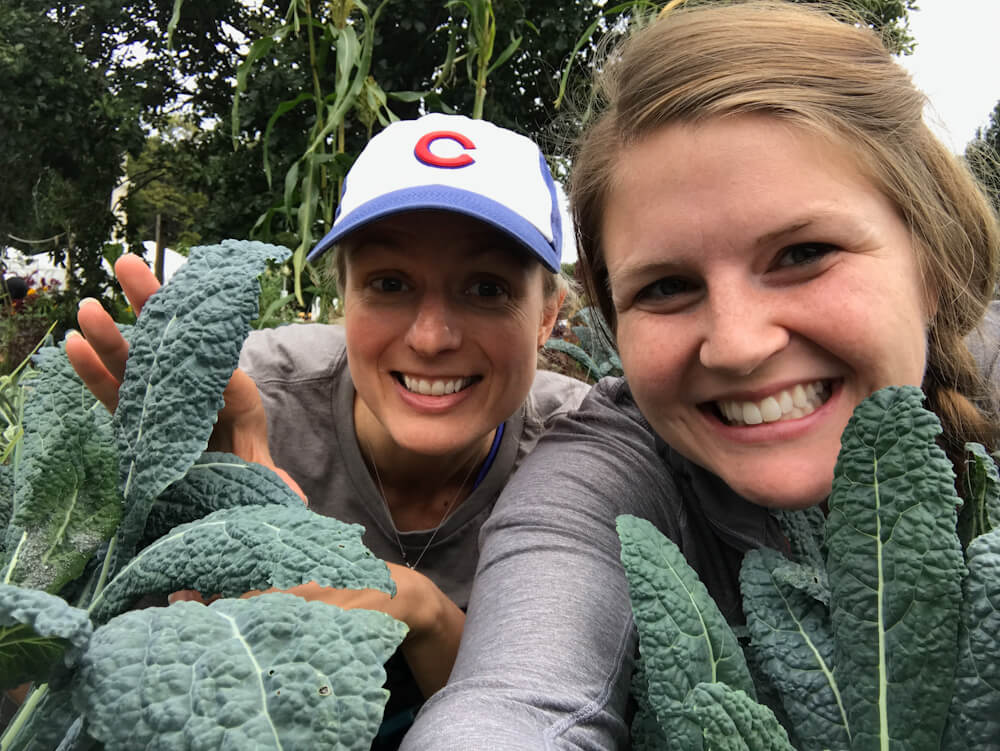 One of the coolest aspects of the urban farm is they have a mobile grocery store (aka bus full of fresh produce and pasta) that travels to food deserts in the city. A food desert is a community that doesn't have convenient access to a grocery store. Barilla partners with the urban farm to donate pasta to families that purchase produce from the bus! Amazing, right?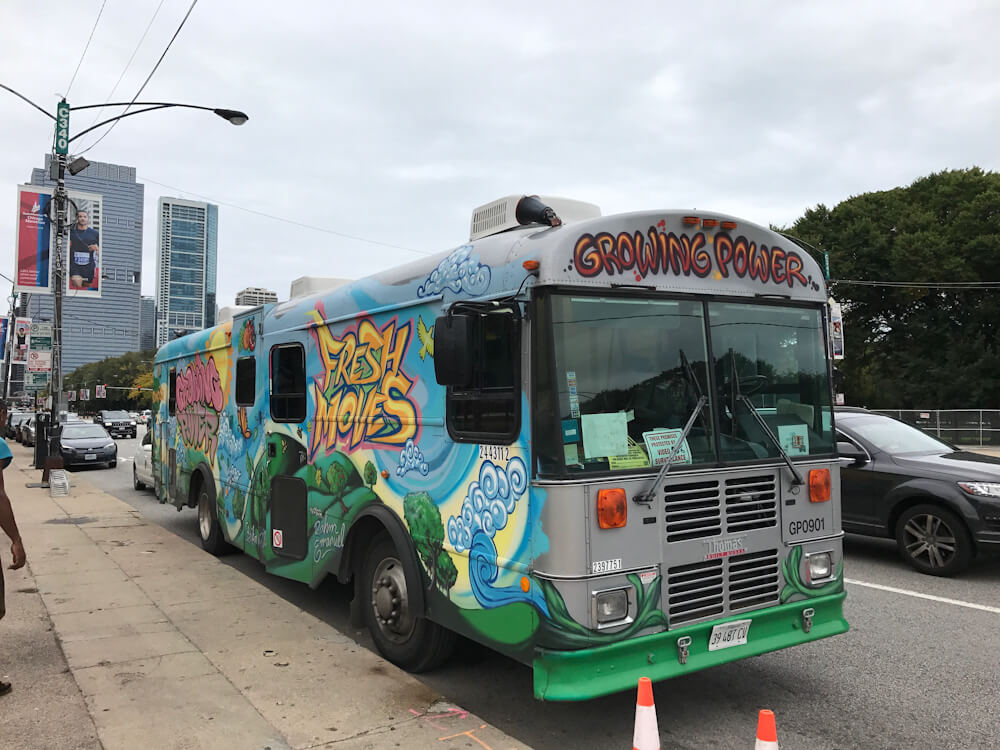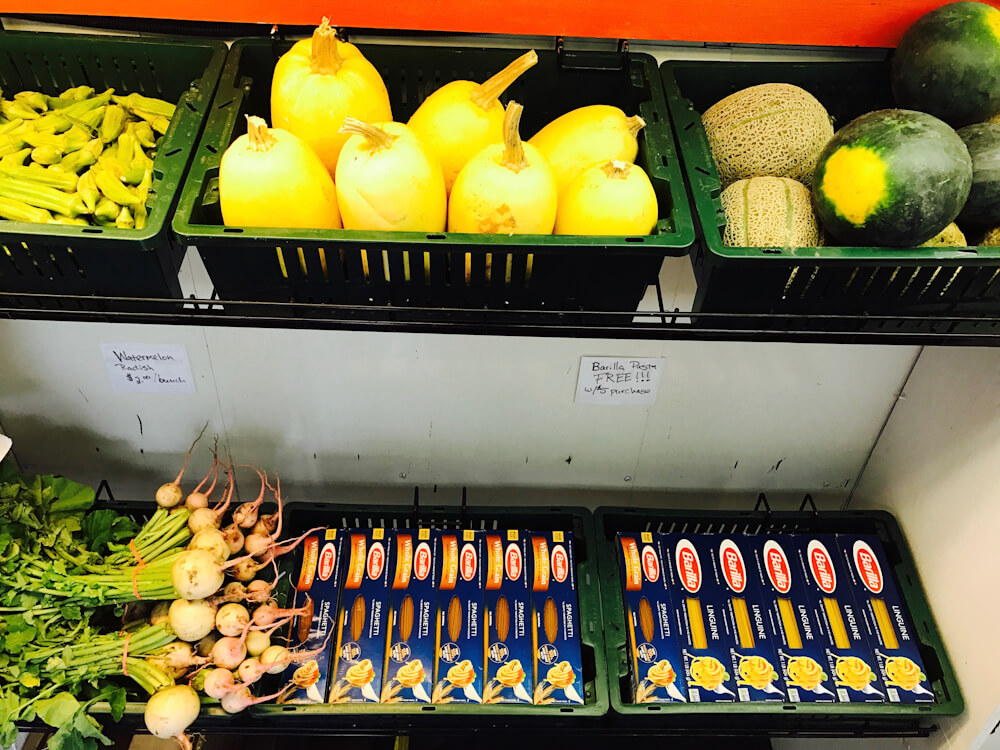 After all the fresh air (yay for cooler weather) and hard work, we cleaned up and enjoyed a wonderful dinner at a local Italian restaurant in Chicago. It's always fun reconnecting with friends on these trips, and making new friends too.
The next day we were up bright and early for a tour of the Barilla headquarters and some pasta learnings. It was great to hear and learn more about pasta. There is so much misinformation out there about it in the media, so I love learning about the science and research!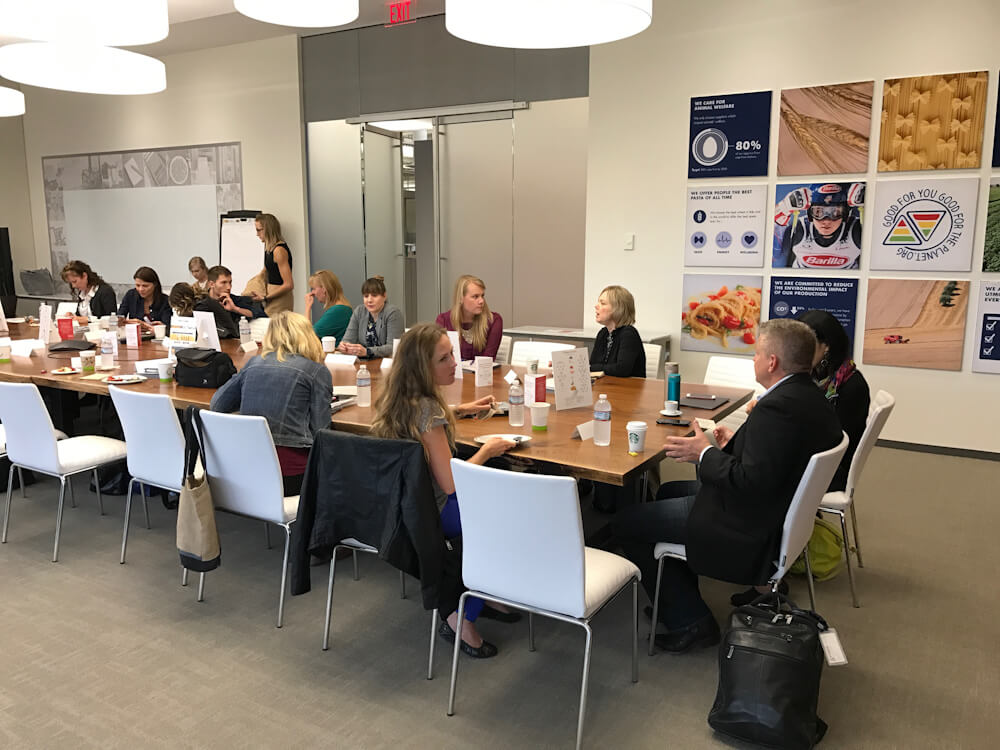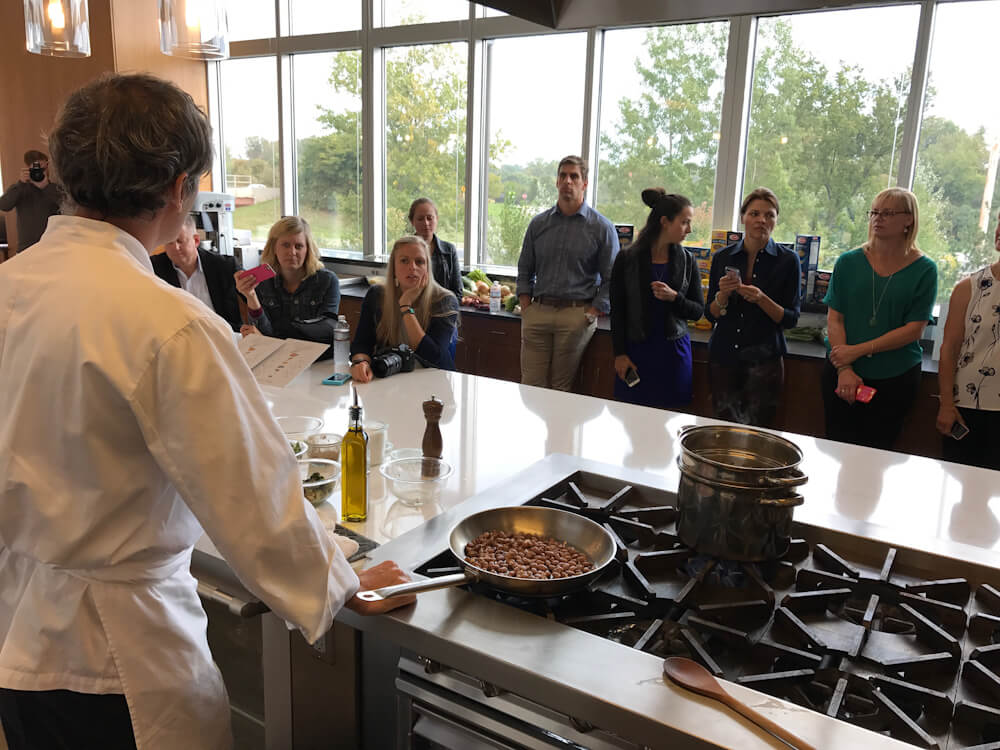 Here are some interesting takeaways!
Cooking pasta "al dente" has health benefits. This slightly chewier pasta has a lower glycemic index when compared to overcooked pasta! Glycemic, what? Al dente pasta may not shoot blood sugar up as much… cool, right?!
While busy schedules often interfere with family dinner time, 82% of parents feel closer to their kids and 72% of kids feel closer to their parents when they have dinner together, according to Share the Table: Benefits of the Family Dinner for Parents and Children. Moral of the story? Eat pasta together and #feelthelove!
Some gluten free pastas have a medium glycemic index and can be easier to overcook than traditional semolina pasta. Again, make sure not to overcook your pasta and reap all the nutrition benefits.
Don't freak out over enriched pastas. All Barilla pasta is made from durum wheat, a wheat variety with higher protein content. Enriched pastas provide better absorption of vitamin and minerals… and depending on the recipe, it may taste better. So listen to your taste buds because when you enjoy something it's easier to become satisfied and you may actually eat less (if you're eating intuitively). In fact, the Dietary Guidelines recommend making half of your grains whole, not 100% of grains whole, largely so you can get those added nutrients in enriched grains like pasta.
Also, pasta isn't white or brown, it's GOLD! Think about it.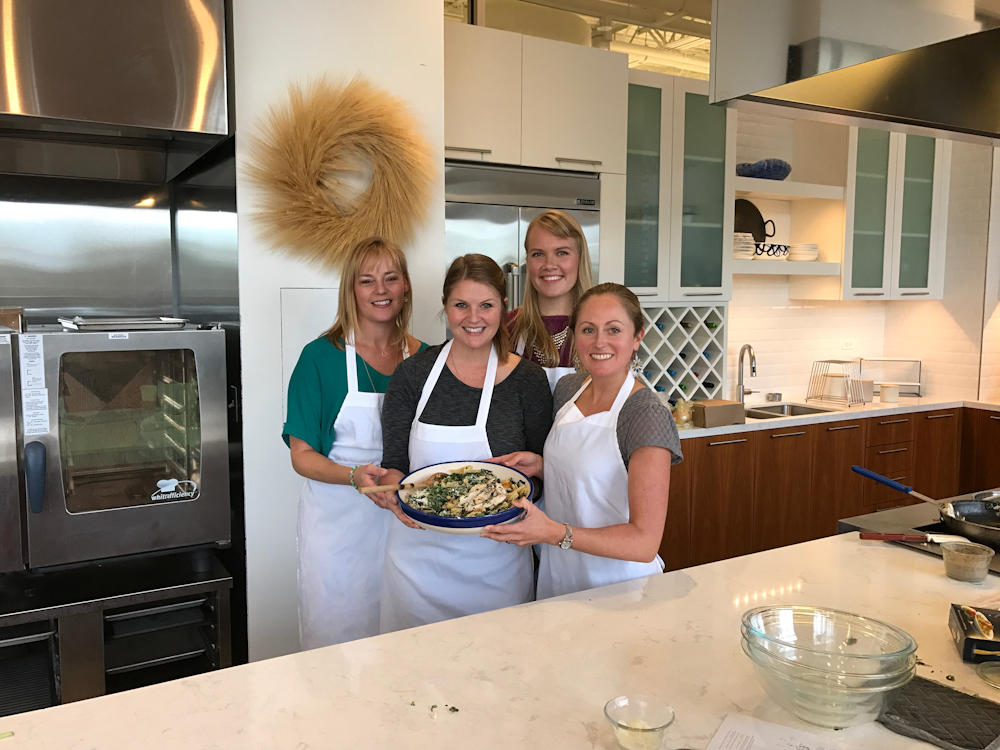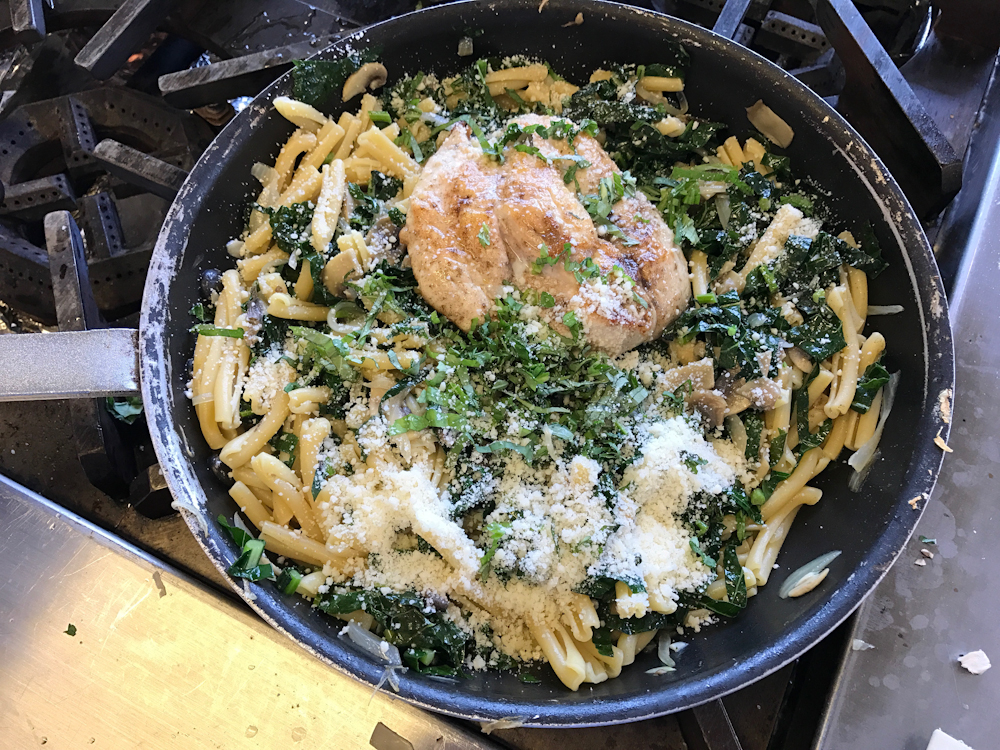 After soaking up all that pasta info, it was time to get in the kitchen to cook and eat! We had a friendly cooking competition lead by the Barilla's top Chef Lorenzo, who is from Italy! Loved listening to his accent.
I put together a video so you could see all the fun we had! Enjoy!
---
WANT MORE GOLDEN PASTA GOODNESS?
One Pot Chicken Florentine Pasta
Chicken Pasta with Butternut Squash, Caramelized Onions, and Tart Cherries
Shrimp Pasta with Lemon Avocado Sauce
Sun-dried Tomato, Kale, & Chicken Sausage Pasta Bake
Hi I'm Kristina LaRue, RD (registered dietitian nutritionist), Peloton addict and mama to two active and hungry boys. On Love & Zest, you'll find healthy-ish recipes that fuel the whole family. I'm all about veggie-filled breakfast, meal prep recipes, healthier sweets, and easy weeknight dinners made in the Instant Pot or sheet pan.
Did you make one of my recipes?? Leave a review in the comments and tag @loveandzest #loveandzest on Instagram!
If you're a modern mama– I'd love for you to join my Facebook group A Modern Motherhood Collective!