The Best Green Smoothie Recipes made with all the green things– spinach, kale, avocado, matcha and fresh herbs! Learn all about how to make a green smoothie taste good and their health benefits.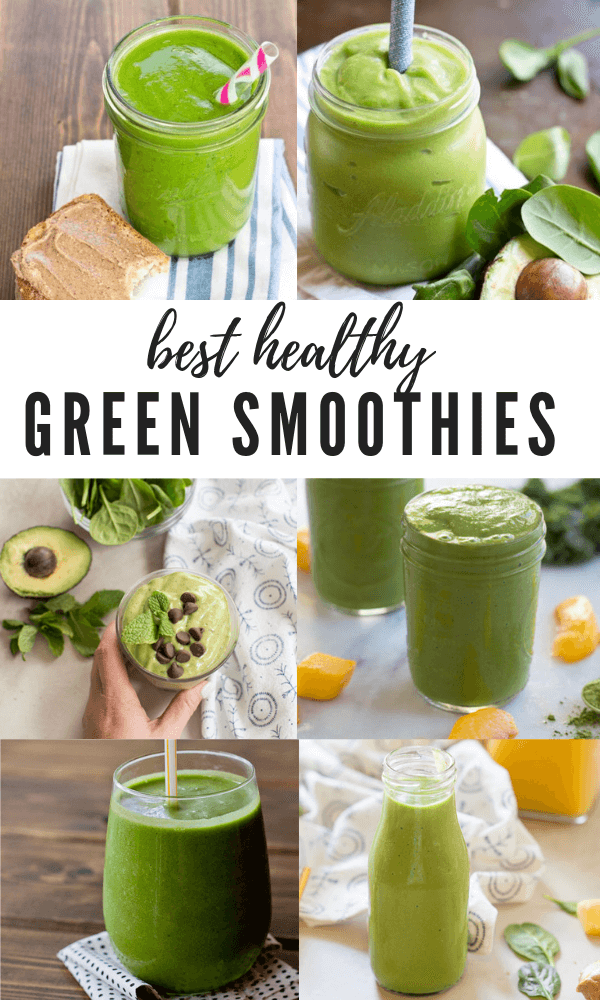 What's more festive than a round up of the best green smoothie recipes for St. Patrick's Day?! So today I thought that I'd bring you the best green smoothie recipes that you guys are loving from L&Z!
Each of these recipes offers a variety a flavor combos that are magically delicious and you MUST try them all!
Instead of adding food colorings to your recipes today, eat naturally green foods like spinach, kale, spring mix lettuce, collards, turnips, mustard greens, broccoli, brussels sprouts, artichokes, and avocado! Blend in spinach, kale, and avocado into your recipes to make foods green!
How to make a smoothie?
I'm a smoothie queen and I think there are some essential ingredients to not only make your smoothies nutritious but to taste good as well.
Here's my formula for making a smoothie taste good:
Creamy + Tangy + Frozen Texture + Liquid
And when looking at the nutritional aspects of making a balanced smoothie I think through this formula:
Fiber + Healthy Fat + Protein + Greens
Let me break these equations down for you.
Creamy ingredients: To make a yummy smoothie you want something creamy like banana, avocado mango, almond butter, or coconut milk.
Tangy ingredients: And I usually like to have something tangy such as OJ, pineapple, yogurt, or kefir.
Frozen texture: To get a thick drinkable texture with your smoothies, it's a balance of frozen ingredients to liquid ingredients. The key is to use mostly frozen fruits that have been broken into chunks and then to fill the liquid up to cover the frozen ingredients in the blender. And then blend away!
Fiber: While I'm in the camp that every smoothie tastes better with a banana, I also want to keep carb count at a reasonable level so I try to be mindful of fiber by adding at least one higher fiber fruit or fat– here's the top fiber rich foods I add to smoothies: flaxseed, chia seeds, avocado, raspberries and blackberries.
Healthy Fat: Healthy fats are essential for a balanced smoothie with staying power. My top healthy fats for smoothies are nut butters, flaxseed, chia seeds, and avocado. Sometimes I'll even throw in whole nuts like cashews or almonds.
Protein: When I'm making a smoothie for myself, I'll often throw in a little protein powder or collagen. If it's for the kids who doesn't need super high protein, I'll stick to protein sources like yogurt, kefir, nuts, or chickpeas.
Greens: I'm in the camp of sneaking greens in whenever I can. Green smoothies are one of the best ways to get veggies into my boys. I'll even add greens to my coffee smoothie. You literally can't taste them and they add a great nutritional punch. My favorite greens are baby spinach, baby kale, cruciferous veggies like riced broccoli or cauliflower (I know it's not green but it counts bc it's a veg). Other veggies I'll throw into a smoothie are carrots, beets, sweet potatoes and zucchini.
Which blender is best for smoothies?
I find the best and most efficient way to make a smoothie is in the blender! You can definitely use a food processor or an immersion blender, but I like my Vitamix the best for smoothies.
It's one of my favorite kitchen appliances, and ff you haven't jumped on the Vitamix train, can I encourage you? DO IT!
You'll never go back to another blender. And with good reason. It makes the best smoothies and I also use it for recipes like pesto, salad dressings, nut butter, soups, and more!
What are the benefits of drinking green smoothies?
Green smoothie benefits are some of the most nutritious smoothies out there! Green smoothies typically get their color from wholesome foods including kale, spinach, avocado, celery, and granny smith apples. Several benefits of these foods include…
phytochemicals – fight against cell damage

vitamin C – important for protein metabolism & immune function

vitamin A – critical for vision & supports cell growth

healthy fats – important for brain function

dietary fiber – promote a healthy gut

vitamin K – necessary synthesis of proteins involved in blood clotting
Do green smoothies help you lose weight?
While green smoothies do have plenty of health benefits, there's no specific food that instantaneously makes you lose weight. Focus on eating wholesome foods like veggies, fruits, nuts, seeds, and locally sourced meats if possible.
A balanced diet is the name of my game!
Is kale or spinach better for smoothies?
This is a personal preference! I find that baby spinach and baby kale work the best and you can't taste either in smoothies. If you want to keep your smoothie green, stick to light colored ingredients mixed in with your green ingredients.
Meaning, berries and dark colored fruits will make the smoothie brown.
How do you keep a green smoothie fresh?
Best way to keep a smoothie fresh is to drink it right away! I don't like to blend smoothies in advance, they start to separate and just taste blah to me. But hey, everyone can do their own thing. If I'm going to meal prep a smoothie, I'll measure out all the ingredients into "smoothie bags" and keep frozen ingredients in the freezer.
When ready to drink my smoothie, I'll pop out a pre measured freezer bag smoothie mix and mix with liquid, nut butter etc and blend and enjoy right away with a straw.
What's the best blender for smoothies?
Most definitely the Vitamix! Like I mentioned before, once you hop on the Vitamix train, you'll never go back. It seriously changes the smoothie game like you'd never believe. Say good bye to icey smoothies because the Vitamix creams up the smoothie, even ones with ice, really nice!
Slurp on a Ginger and Greens Smoothie made with fresh ginger, frozen fruit and 2 cups of greens!! It's super refreshing and cleansing!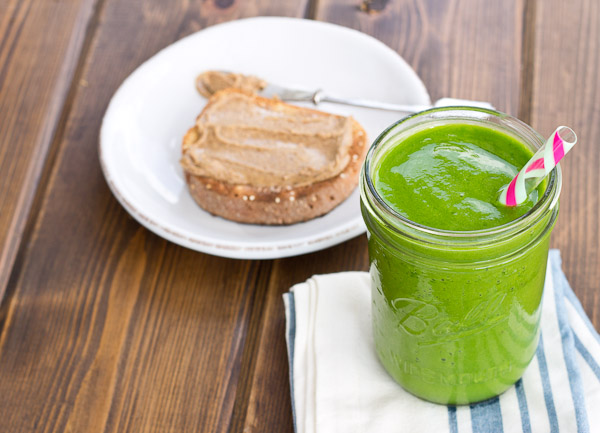 A kid-friendly juice that's fruit and veggie forward but your little one will never know! Kale, banana, pineapple, grapes, and coconut water are the name of this game!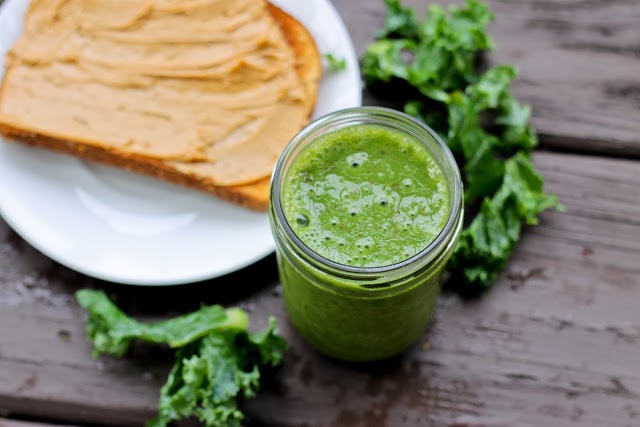 An energy bowl made with kale, apple, banana, mango, Greek yogurt, and topped with walnuts and chia seeds! A refreshing and nutrient packed energy bowl that's perfect for a post workout meal!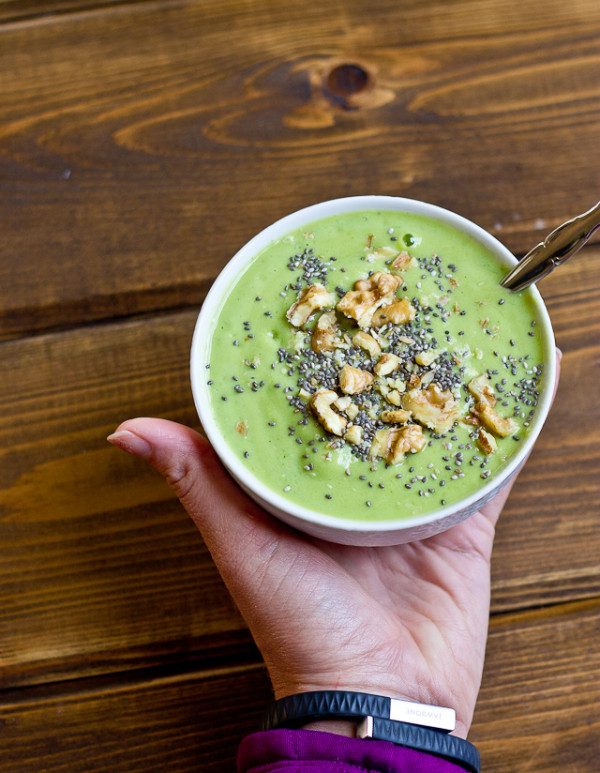 Get your greens on with this Avocado Green Smoothie. Good fats, lots of greens and tastes delicious! Great way to start the day!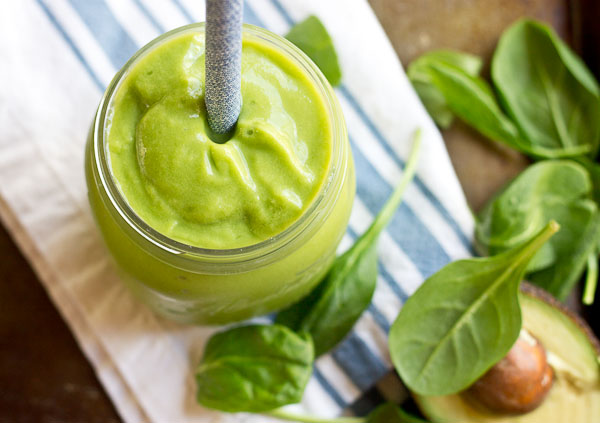 Peanut butter lovers beware: this PB Lovers' Detox Smoothie will have you weak in the knees. And it's 5 simple ingredients – spinach, lemon, banana, pineapple, and peanut butter! Grab a straw, you PB crazies and get your detox on!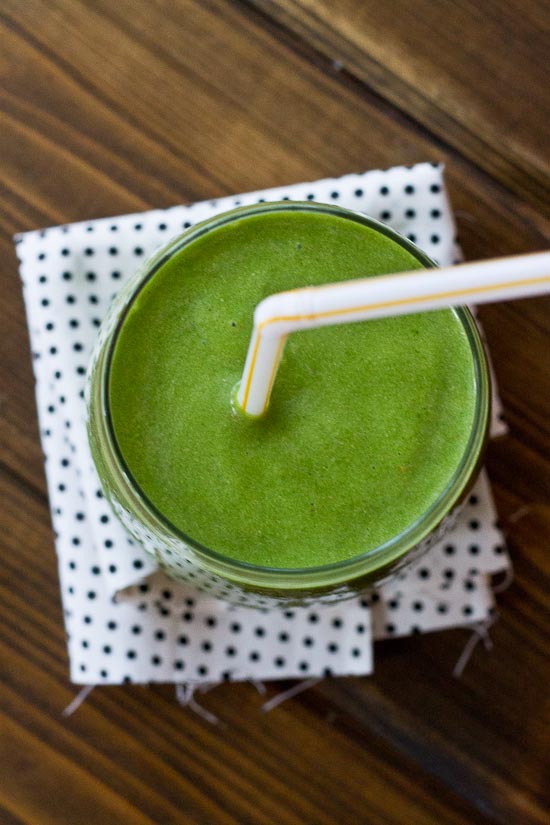 A juice made in the blender that's perfectly refreshing this time of year! This tart apple, cucumber & mint refresher is nutritiously hydrating and made with apples, cucumbers, spinach, coconut water, plant Greek yogurt and fresh mint! YUM!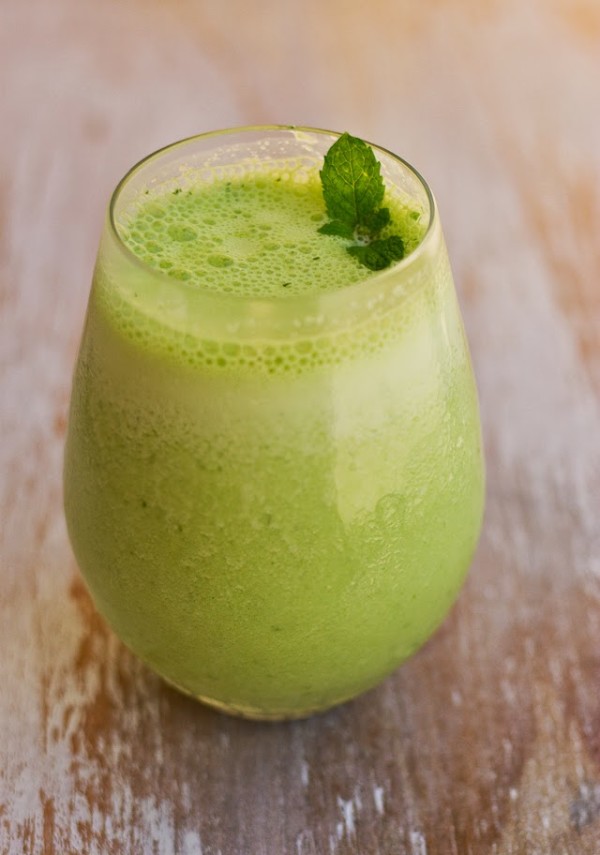 Mint Chocolate Chip Avocado Smoothie tastes like mint chocolate chip ice cream without added sugar! This avocado spinach smoothie is made with greek yogurt, banana, spinach, chocolate, mint leaves, and dates! Avocado shakes for life.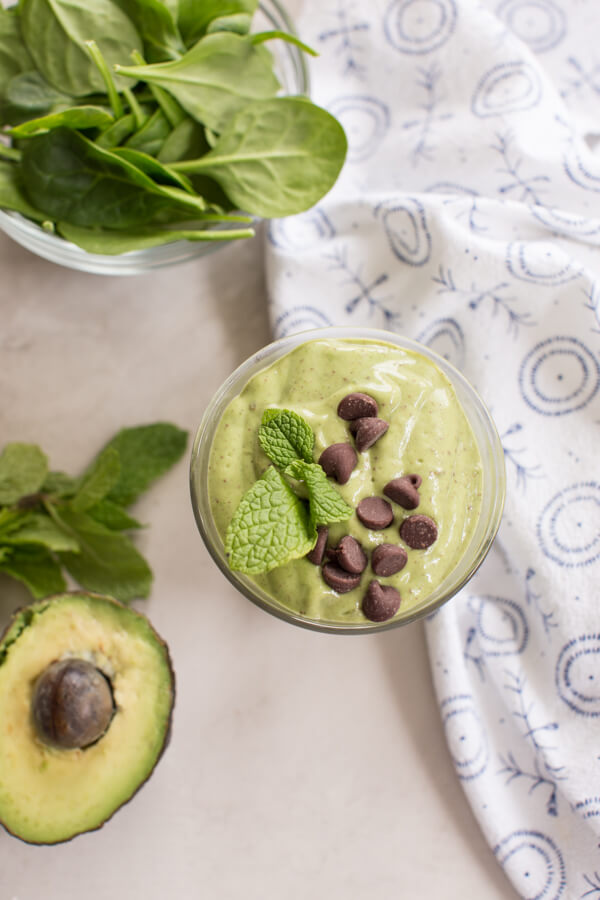 Broccoli, cauliflower, spinach, oh my! All the veg blended into this Green Power Smoothie and you can't even taste it thanks to OJ and peanut butter! This is a kid favorite!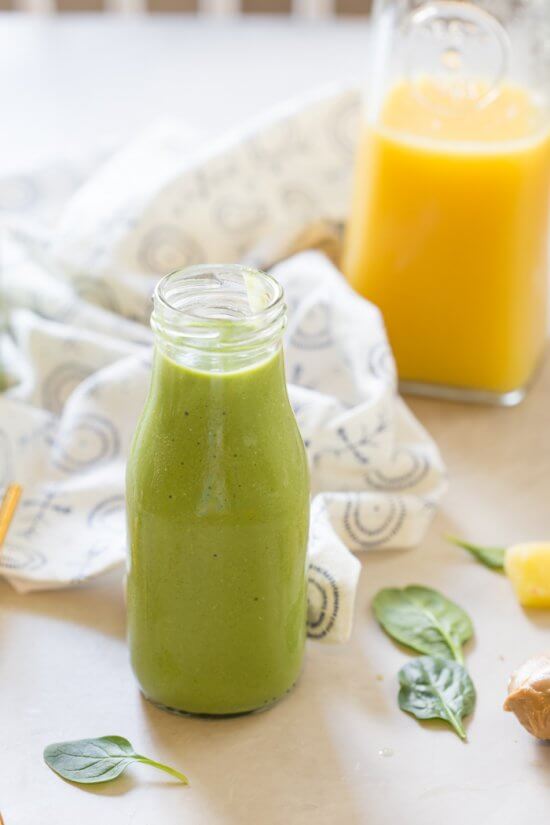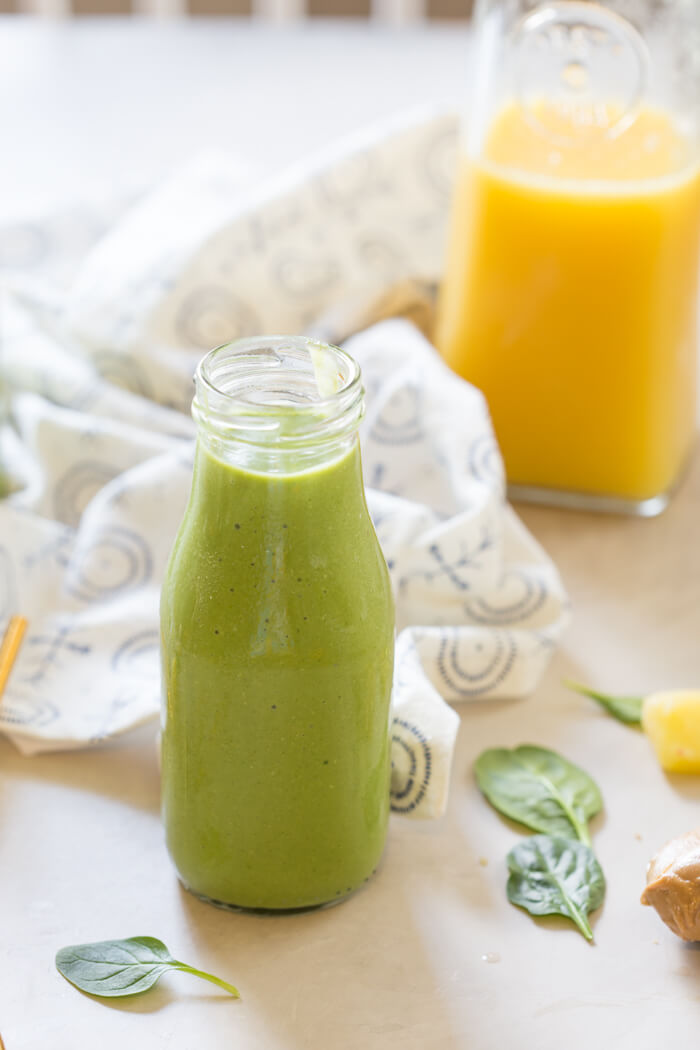 Go green with this mighty Matcha Green Tea Smoothie made with frozen mango, peaches, kale, orange juice, kefir, and matcha green tea powder. It's antioxidant rich, smooth and creamy and makes a great breakfast or snack!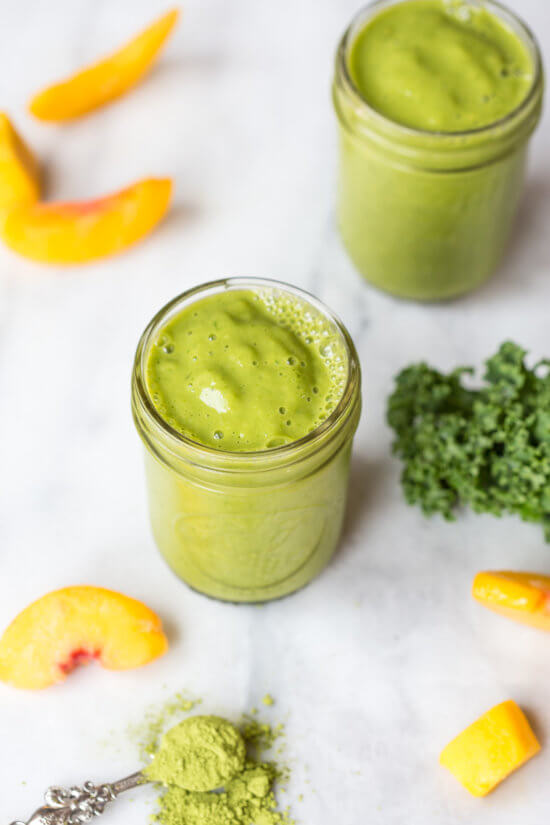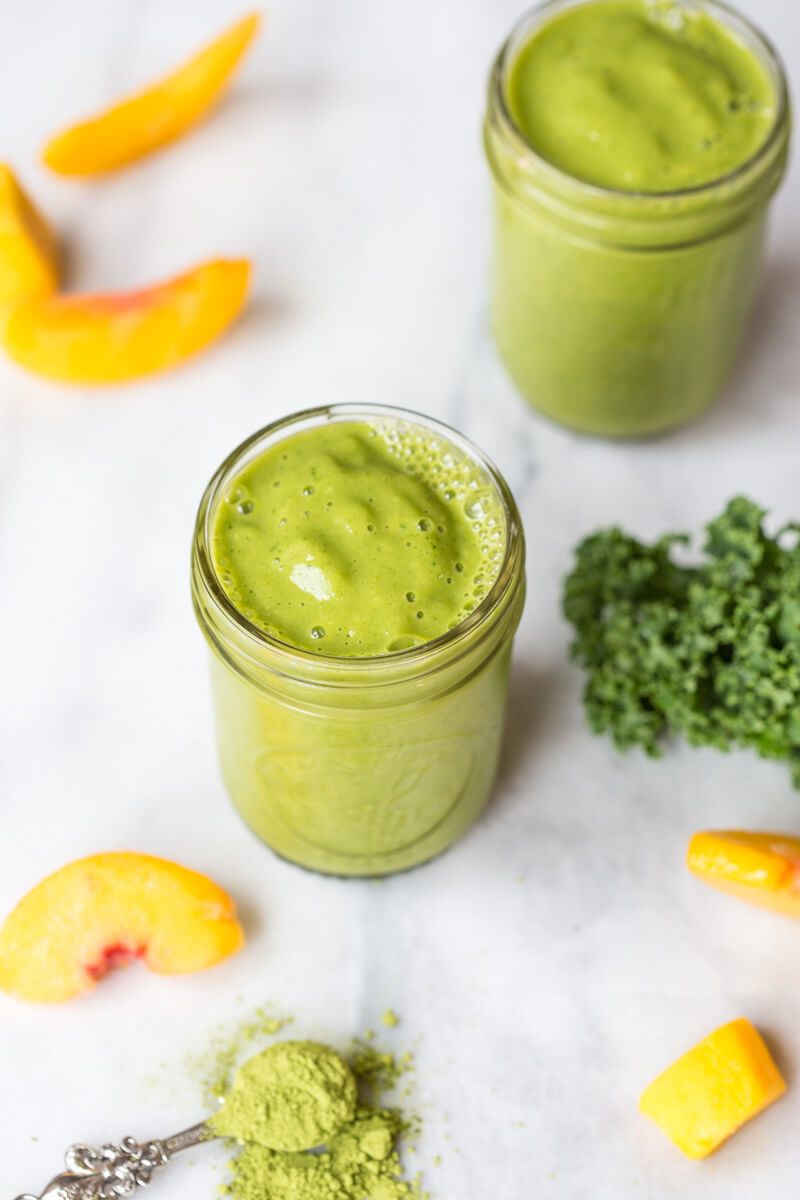 Happy St. Patty's Day, friends! I hope you are all enjoying your day and eating something green to be festive. Be sure to eat these today so you don't get pinched. 😉
Other tasty (not green) smoothies with greens:
More green recipes:
Hi I'm Kristina LaRue, RD (registered dietitian nutritionist), Peloton addict and mama to two active and hungry boys. On Love & Zest, you'll find healthy-ish recipes that fuel the whole family. I'm all about veggie-filled breakfast, meal prep recipes, healthier sweets, and easy weeknight dinners made in the Instant Pot or sheet pan.
Did you make one of my recipes?? Leave a review in the comments and tag @loveandzest #loveandzest on Instagram!
If you're a modern mama– I'd love for you to join my Facebook group A Modern Motherhood Collective!