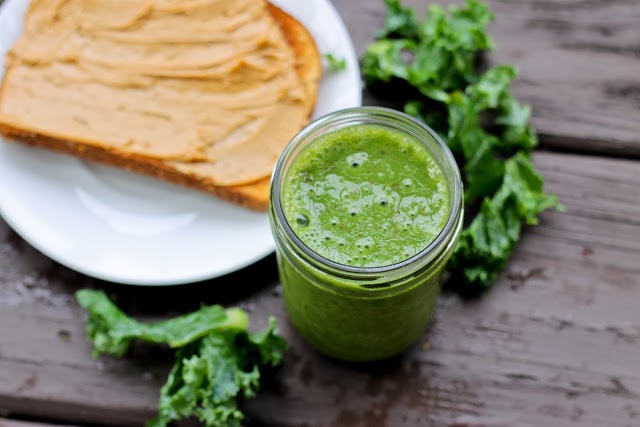 Last week at work we taught a nutrition class at a kids day camp.. 250 kids, ages 6-13. Something interactive and fun needed to go down to keep their attention!
So we played with food. The kids were blindfolded and then challenged with a food.
Kale.
They tasted it and made yucky faces; then had to judge the food to get points for their team.
It was a blast, but the best part?
Smiles and giggles when they drank the Green Monster Juice! One little boy said he loved it so much he was going to ask his mom to make it for dinner.
Recipe tested and kid approved. Serve it up for your little (or big) kids.
Print