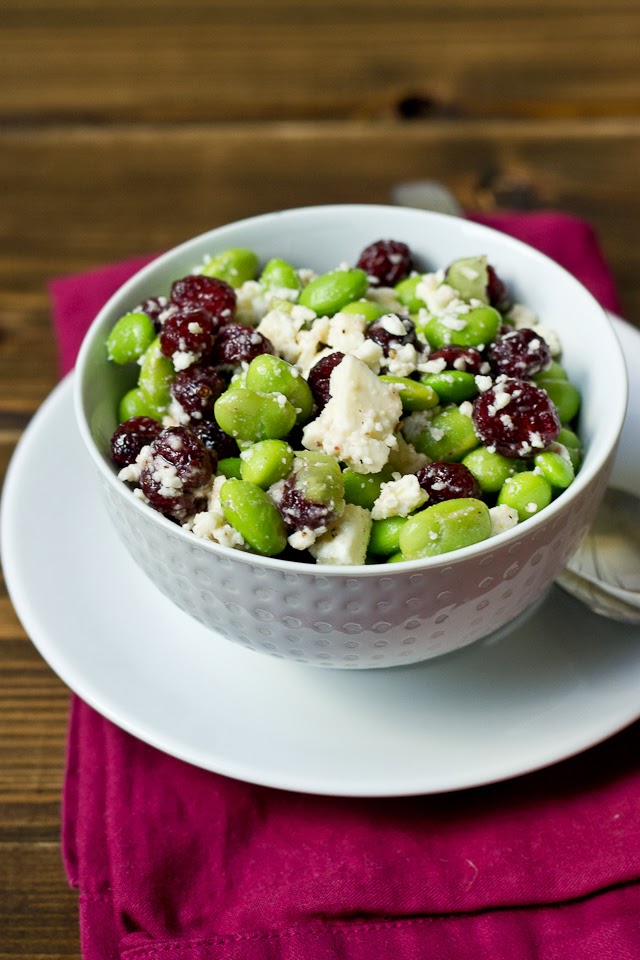 I could spend hours in Fresh Market. Fresh flowers, colorful produce, unique products, yummy coffee tastings, large bins of raw nuts, seeds, and dried fruit, and the most scrumptious sushi eva. I find very cool ideas about food combinations and flavors just browsing the store.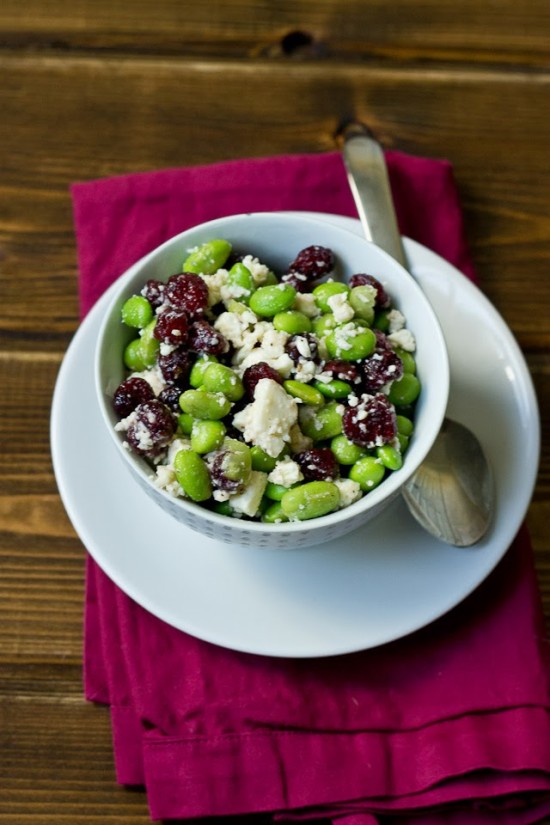 Fresh, simple ingredients make a big statement. When cooking with quality ingredients the flavor cannot be topped. This recipe was totally inspired from a simple edamame salad in Fresh Market. It seemed just too easy to purchase the ready prepared salad, and I knew it would be more fun and rewarding to recreate it myself.
Edamame Cranberry Feta Salad inspired by Fresh Market!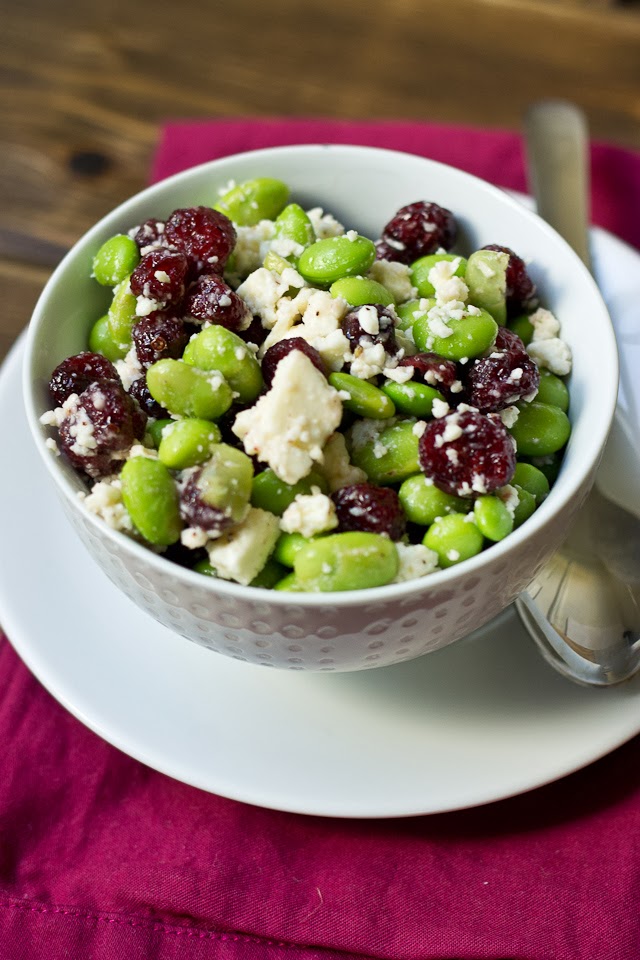 Visually this salad is appealing and perfect for a Christmas party. I love how the sweet tart cranberries contrast the salty bites of feta. Edamame adds a creamy texture along with protein and fiber that you can feel good about. Just combine 3 simple ingredients together and you'll have an awesome show stopping salad for your next holiday gathering. I've made this for several parties and it's been a big hit!

Edamame, Cranberry, & Feta Salad
This Edamame Cranberry Feta Salad was inspired by a dish I found at Fresh Market. It's healthy, delicious and perfect for the holidays!
Ingredients
2 cups frozen shelled edamame
2 cups dried cranberries
1 tablespoon extra virgin olive oil
freshly grated pepper to taste
1 cup crumbled feta cheese
Instructions
Defrost edamame in microwave and allow to cool completely.
Toss edamame and cranberries together with olive oil and pepper until combined.
Gently stir in the feta cheese.
Refrigerate until ready to serve.