This post is sponsored by
Village Farms
.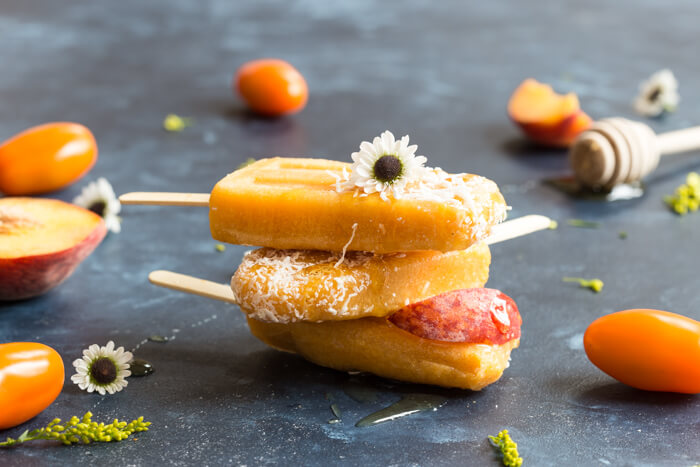 Savory Fruit and Veggie Popsicles 4 Ways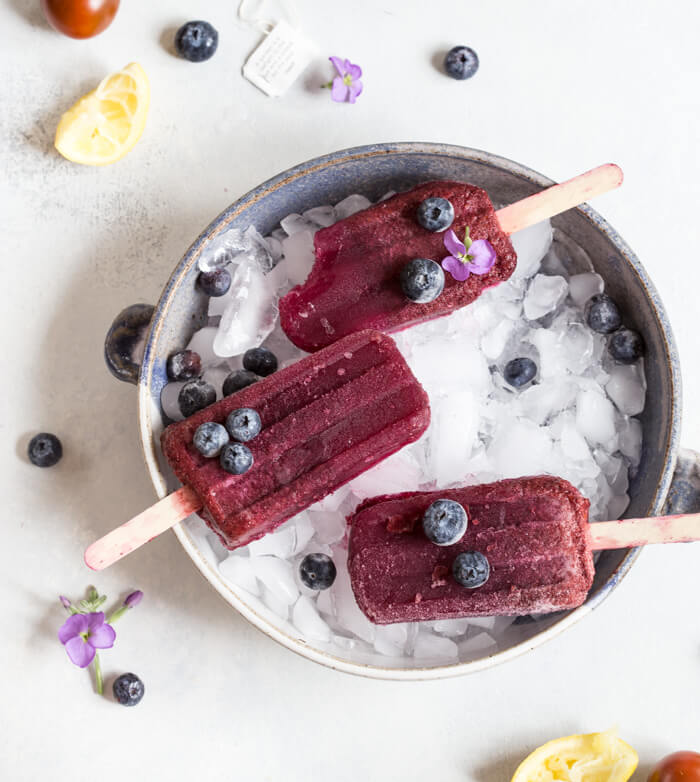 Are you ready for this?
If you're looking for more YUMMY ways to sneak in a little extra veg into your (or the fam's) diet, look no further than making a batch (or all 4) of these savory fruit and veggie popsicles.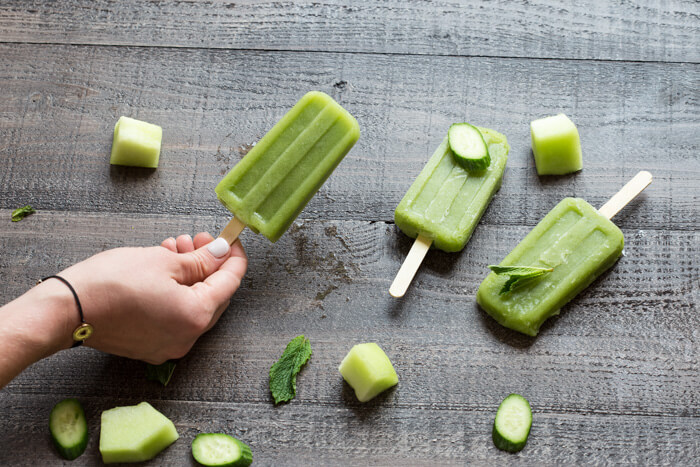 These whole food fruit and veggie popsicles will blow your mind because they are made with tomatoes and cucumbers from Village Farms! These veggies add a wonderful savory element to the pops and the fruit keeps them on the sweet side of life.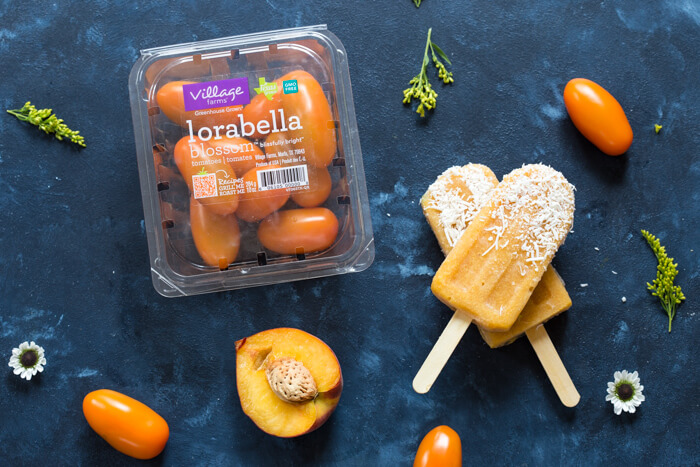 And we can't forget about the nutrition boost that tomatoes and cucumbers add to these popsicles. Tomatoes are rich in lycopene, vitamin C, and folate.
Deep red tomatoes have long been known for their high concentration of lycopene, however don't discount the orange varieties! New research suggests lycopene in beta-carotene rich orange tomatoes may be even better absorbed by the body.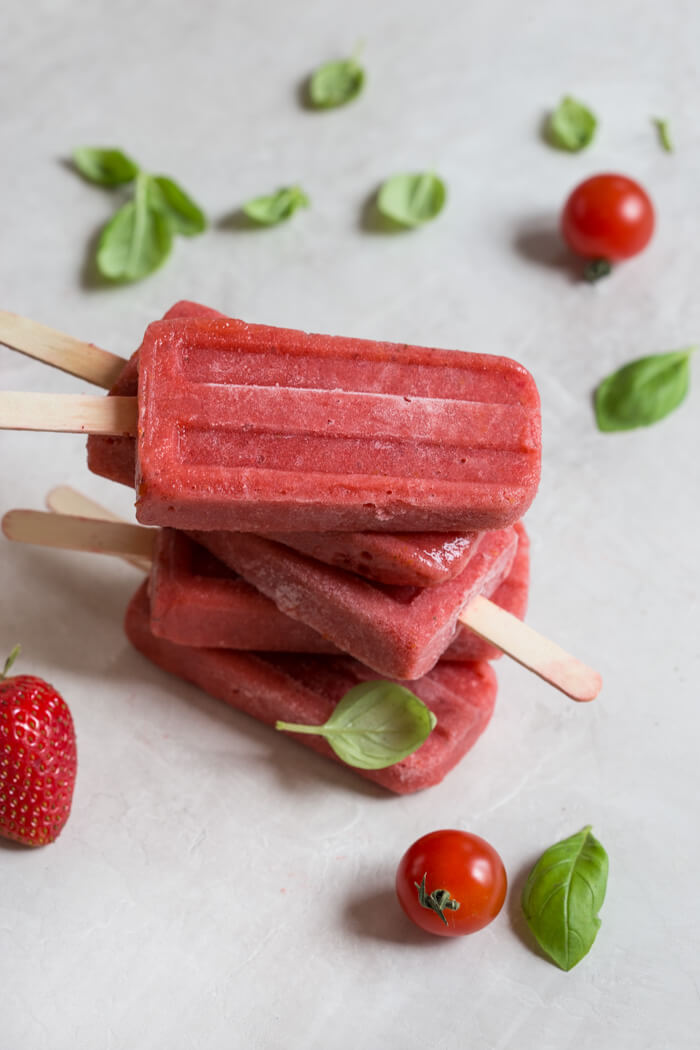 Cucumbers consisting of mostly water, help to rehydrate and replenish electrolytes like potassium. Cucumbers are also a good source of Vitamin K, a nutrient that nourishes the health of the bone; reducing the risk of fractures.
Cucumbers also have antioxidant properties, thanks to phytonutrients lignans, flavonoids, and cucurbitacins.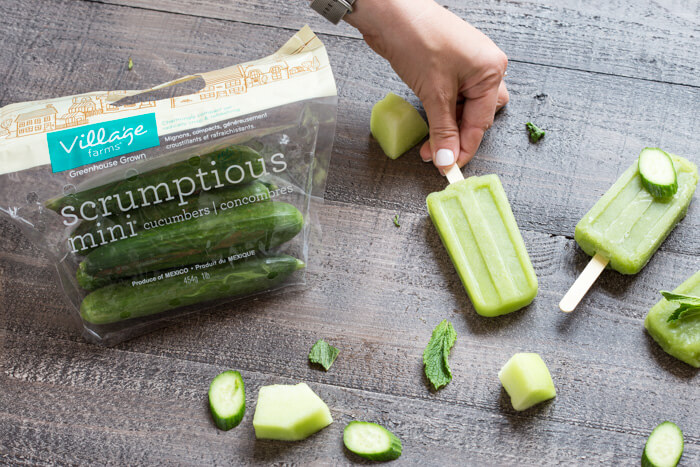 So now you want to add more tomatoes and cucumbers to your diet, right? We're bringing you savory fruit and veggie popsicles 4 ways so you can have frozen savory popsicle goodness for days. Because that's just what you need to cool off from the summer heat, or after a good sweat.
Popsicles make a tasty way to hydrate too, perfect for the kiddos that can't seem to drink enough water.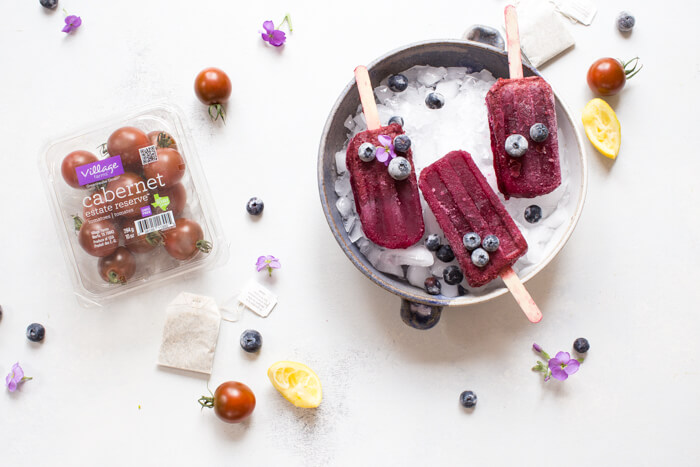 Now for the flavor line up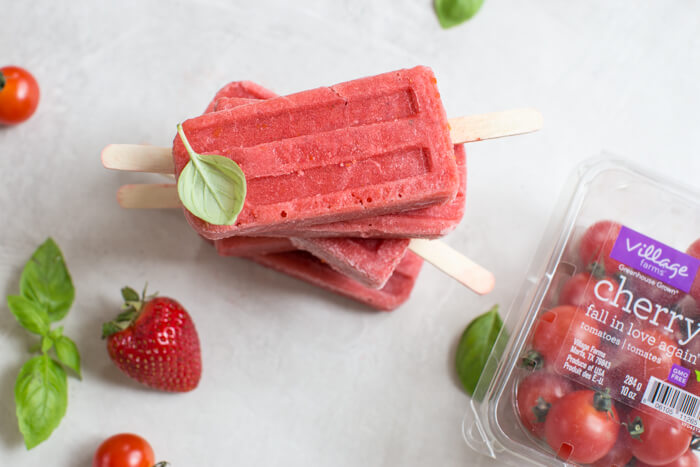 Strawberry Basil Popsicles
A sweet snack made with strawberries, basil, and Village Farms Cherry No. 9 Fall in Love Again® tomatoes

Peaches n Cream Popsicles
A creamy blend of peaches, coconut milk, honey and Village Farms Lorabella Blossom™ tomatoes.

Cucumber Melon Popsicles
A refreshing mix of honeydew melon, fresh mint, and Village Farms Scrumptious Mini® cucumbers.

Blueberry Tea Popsicles
A tangy and caffeinated treat with wild blueberries, brewed tea, lemons, honey and Village Farms Cabernet Estate Reserve® tomatoes.
We've got the bases covered with these savory fruit and veggie pops to fit any taste preference… sweet and earthy, smooth and creamy, cool and fresh, tangy and err caffeinated (or decaf if that's your style).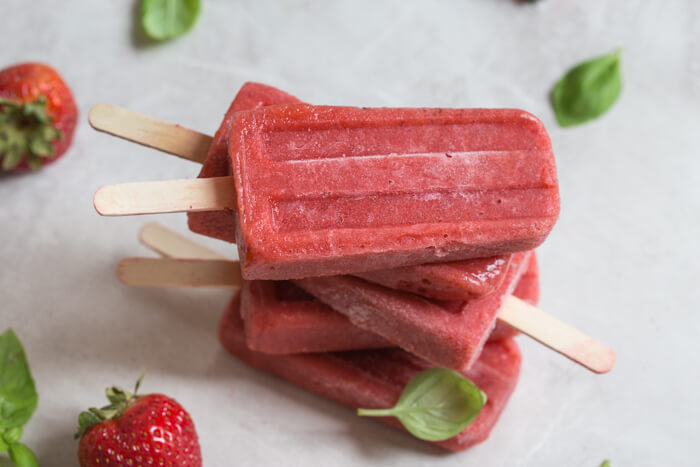 Not only are these Savory Fruit and Veggie Popsicles tasty, but they are very easy to create at home, all you need is a blender and popsicle molds (or ice cube trays/ dixie cups + popsicle sticks).
Cheers to more Savory Fruit and Veggie Popsicles! Which flavor do you want to try first?
Read my blog How To Make Your Summer Pop and check out my recipe on the Village Farms site!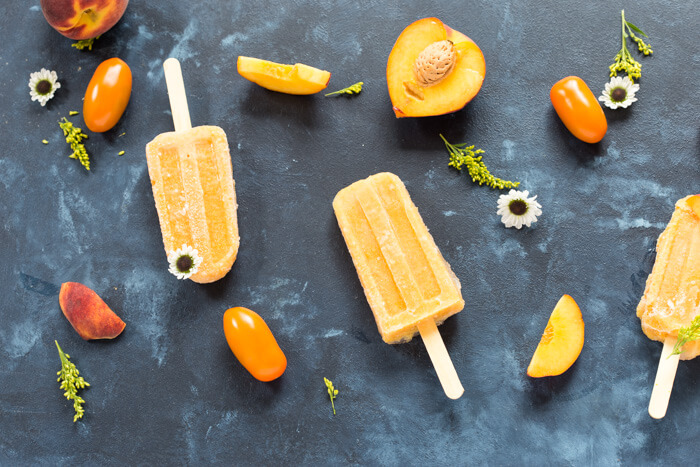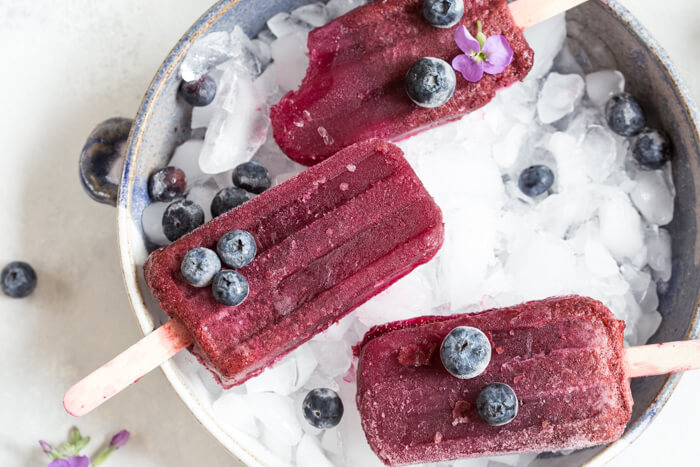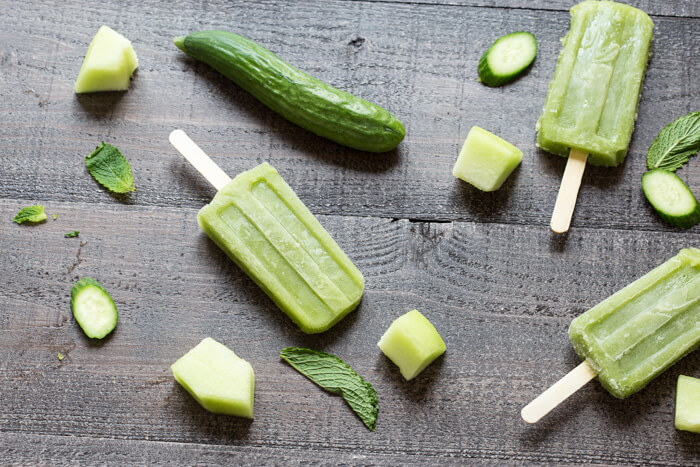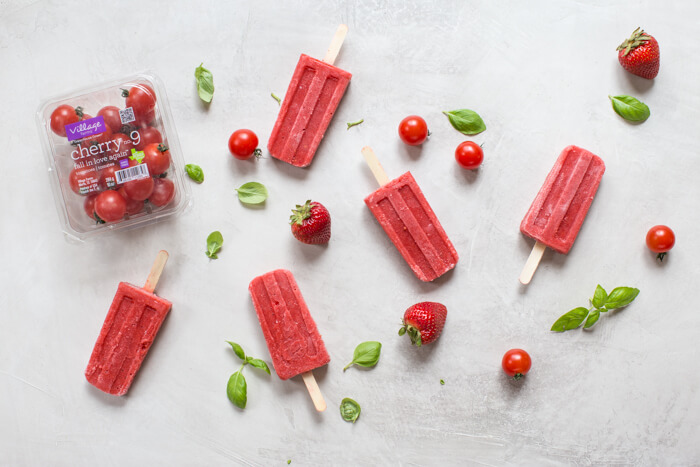 Print
Print
Print
Print

St