By Kristina LaRue, RD, CSSD Leave a Comment
It's time to shake up that sweet oatmeal bowl and make it savory with bacon, eggs, and avocado! This Savory Oatmeal Bowl is high protein and will keep you energized all morning long.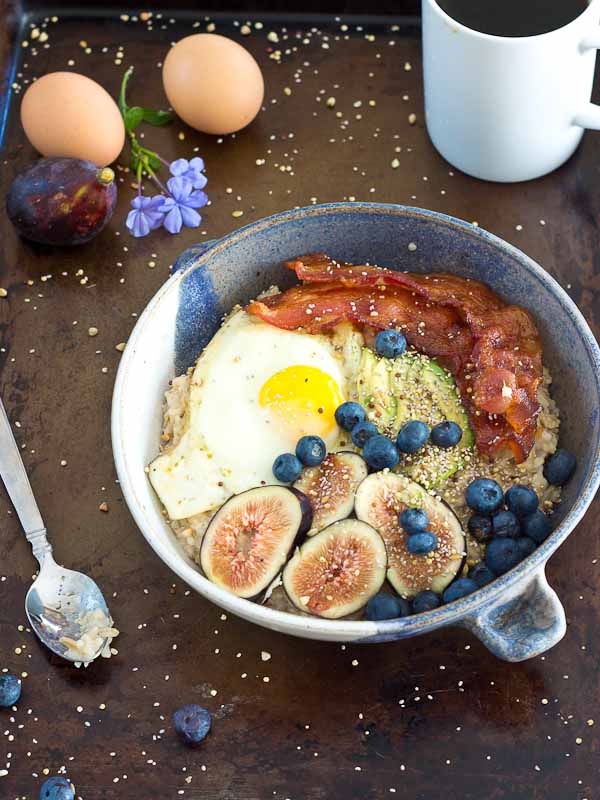 I didn't sleep a wink last night…and it's not because the baby was awake. I feel like I made the worst mom dietitian fail EVER. My 10 month old ate honey!!! Babies under 1 are not supposed to have honey for risk of botulism because they can't tolerate the spores. #somanyrules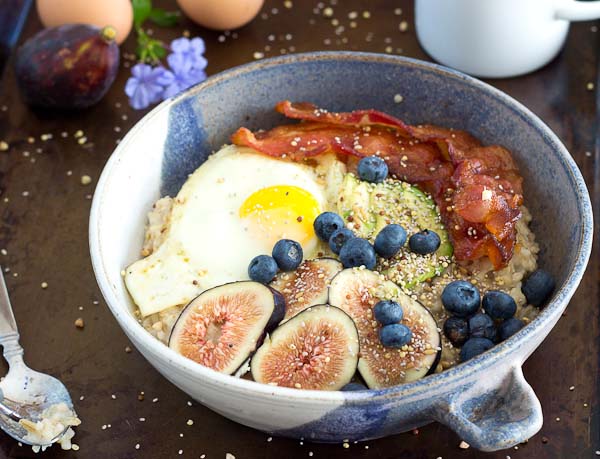 Ugh, the fear of giving my baby honey has haunted me since starting Parker on solids. Oh, how could I let this happen? We eat honey often, it's our sweetener of choice… so I'm always extra vigilant that he doesn't get anything that I've added honey to (marinades, yogurt, smoothies, etc).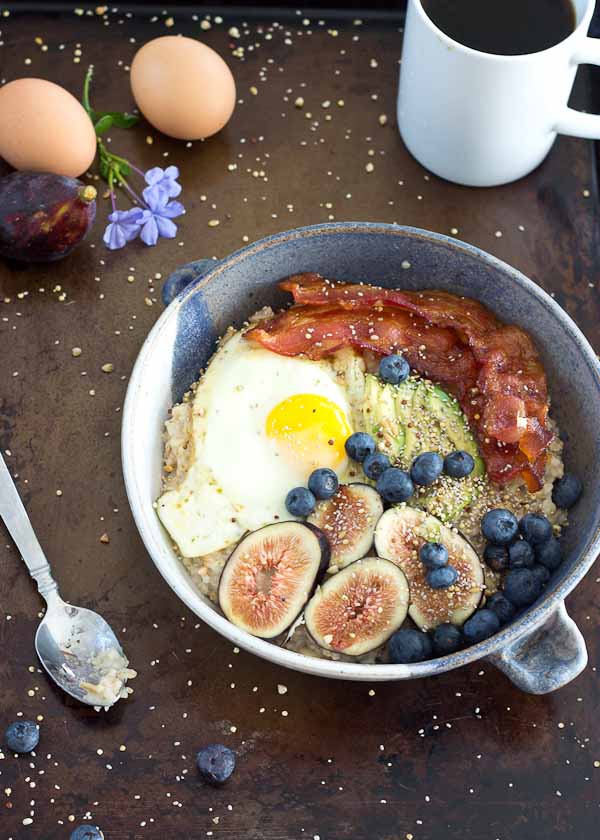 Out of a deep sleep last night, I woke up with the realization that Parker ate honey (I think)…We were at a restaurant yesterday and I feed Parker from my plate. He was chowing down on the beets, strawberries and peas from my salad… and I'm pretty sure my salad dressing had HONEY in it!! …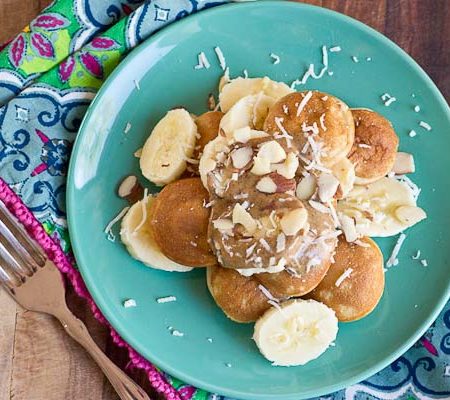 By Kristina LaRue, RD, CSSD Leave a Comment
Ah the burning question when talking about sports nutrition… "What should I eat before and after a workout?" If you're looking for the best foods to eat pre and post sweat sesh look no further. I've rounded up 50+ of the best foods to eat before and after working out along with some of my fellow dietitian friends' favorites too. Thanks…