I'm a big mushroom lova. I don't know if I've always been able to say that but ever since I've come to love caramelized onions, sautéed mushrooms have been in the scene. They have such a meaty flavor that I just cannot resist. Pairing mushrooms with beef and it takes my love for mushrooms to a whole new level.
With any good burger you want to make sure that the ingredients you put in it resembles the texture of ground beef. So instead of chopping up the mushrooms and leaving them chunky, I mince everything to make sure that all the ingredients that go into the burger are real small and blend well. This is also a great way to sneak in some extra veggies without the picky eaters even knowing.
Adding mushrooms to a burger not only enhances flavor but it also increases a recipes bulk– you get a nice meaty and juicy burger for less fat and calories! WINNING. Many of you tried my
Healthy Shepherd's Pie recipe
that uses mushrooms to lighten up the dish, and you had great success! Thank you! I know I'm not along in my love for mushrooms!
…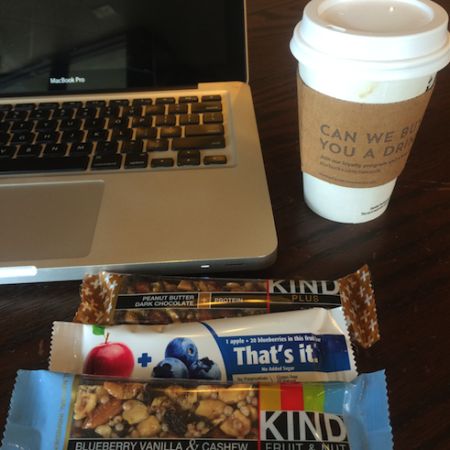 As I sit here and enjoy my Starbucks coffee this morning, I am getting the influx of emails and texts about the latest warning issued by the FDA to KIND snacks stating that their bars are not "healthy". Before you stop buying these energy packed snacks with your latte. Let's first discuss what this warning really means. KIND…