Hey guys, with Turkey Day tomorrow I got to thinking, soooo when did Thanksgiving day turn into an all you can eat buffet? While good food should be enjoyed, the turkey or pumpkin pie does not deserve center stage! To me we should put more emphasis on enjoying each other's company vs falling into food coma. After all, it's about giving thanks and cherishing family, friendships, and life.
FYI– the hubby decided to take over the blog today, just be fair warned.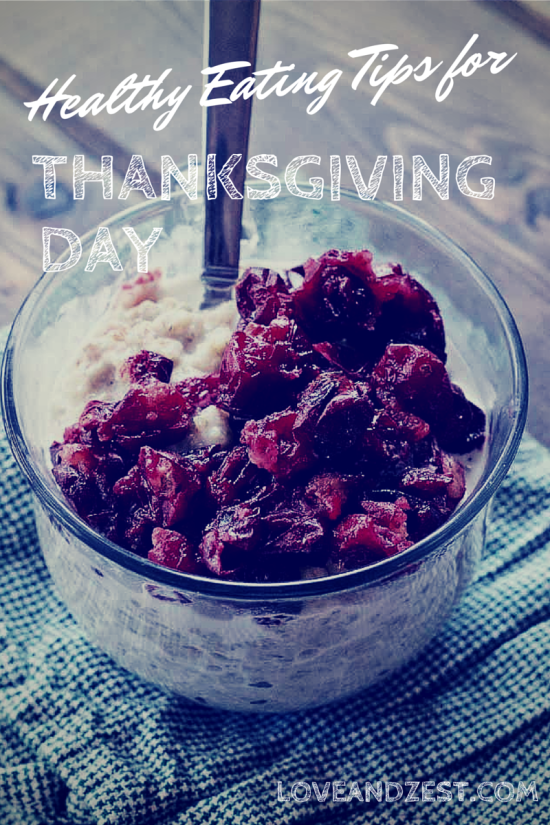 The idea that the cultural norm is to stuff yourself like a turkey, and fall asleep after a big 'ole feast, has never sat well with me. This isn't the last time that you'll get turkey, and dressing, and cheesecake! It truly is okay to give yourself permission to eat until your satisfied and leave the rest for later. I know, weird concept right?
While you enjoy good time with the ones you love, here are some tips to help you survive the excessive holiday feasts so you can kiss the New Year's resolutions goodbye.
Drink water so you don't confuse hunger for thirst.

Carry a big water bottle around if you need to!

Load ½ your plate with vegetables at the meal (like the green ones without all the extra butter and toppings).

If you don't think these types of veggies will be in the spread, bring your own! I'm doing a roasted veggie & cauliflower and this Apple & Kale Salad.

Eat often!

AKA- don't skip meals in hopes to "save up" for the big feast this doesn't work and will backfire by putting your body into fat storage mode when you finally do eat that big Turkey feast.
Have a balanced breakfast and eat every 3-4 hours or so to prevent swings in energy.
Pace yourself—slowly sip 2 big glasses of water in between every alcoholic drink.

Keep in mind the guidelines for men is no more than 2 drinks per day and women 1 per day (and nope—saving these up doesn't count either—that would be called binge drinking and only leads to beer belly).

Be active

Take advantage of the company of friends and family and get them moving with you! Instead of crashing on the couch, go for a hike with the fam post-turkey. I have the best memories of us doing this last year in Alabama.
Start a family soccer or flag football game to get everybody involved.
Schedule a turkey trot in the morning or a fun festive workout that will keep you accountable. Eric and I will be doing the Track Shack Turkey Trot at Lake Eola. It's my "official" first turkey trot and I'm so pumped.
Now for Eric's Thanksgiving tips straight from the fingertips of Eric LaRue aka the hubs.
…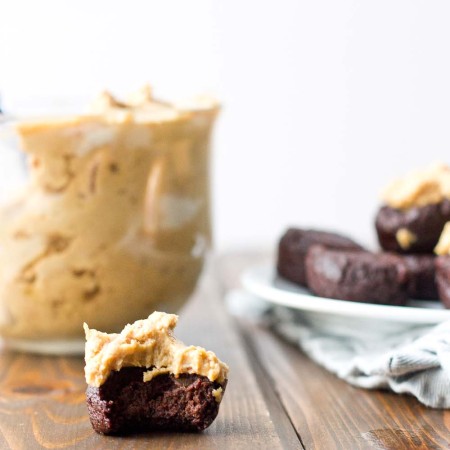 These Flourless Chocolate Fudge Brownie Bites are made with 5 whole foods, no sugar added, and topped with pillowy Peanut Butter Greek Yogurt Frosting. Ahhhhhmazzzzzzing!!!  Avocado, dates, cocoa, peanut butter, almond milk. Blend them together and you get a rich dark chocolate mouse. Go ahead and lick the spoon! Yup– I was excited when I tasted amazing chocolate batter without any added…