By Kristina LaRue, RD, CSSD Leave a Comment
This Banana Peanut Butter Breakfast Bowl recipe post is sponsored by Bob's Red Mill and Sambazon.
This Banana Peanut Butter Breakfast Bowl is seriously the best smoothie bowl ever. It's naturally sweetened with medjool dates, bananas and power packed with antioxidants from unsweetened acai. The creaminess factor was upped with plain kefir and peanut butter and topped with bananas (naturally) and gluten free muesli for irresistible crunch in every bite.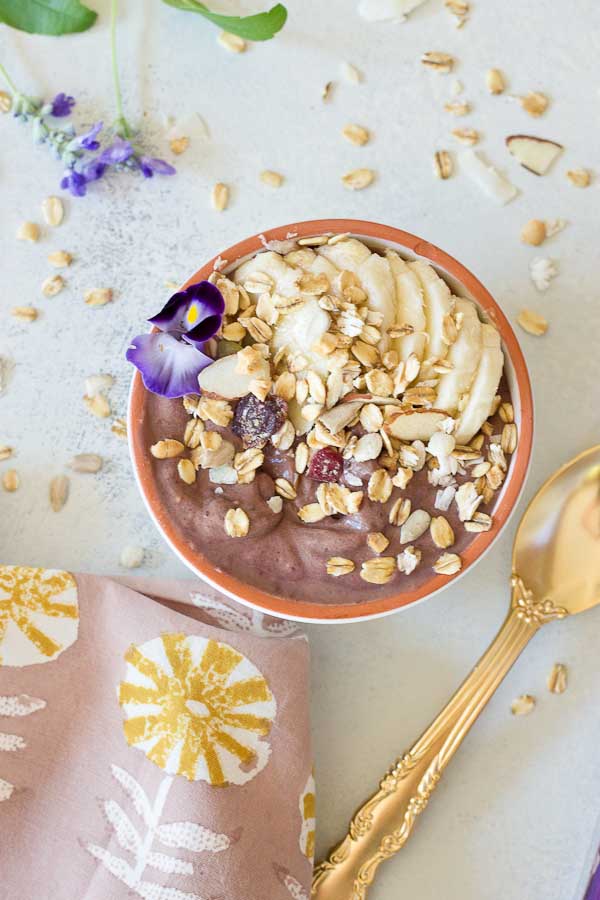 Can we chat for a few? Babysitter's are amazing. I'm having a total mommy boss win today because productivity is happening and my baby is at the park with his BFF down the road and the babysitter. This makes my type A personality happy.
Babysitter's Club…. now I have that song in my head. Girls from the 80's/90's know what TV series I'm talking about….say hello to the people that care.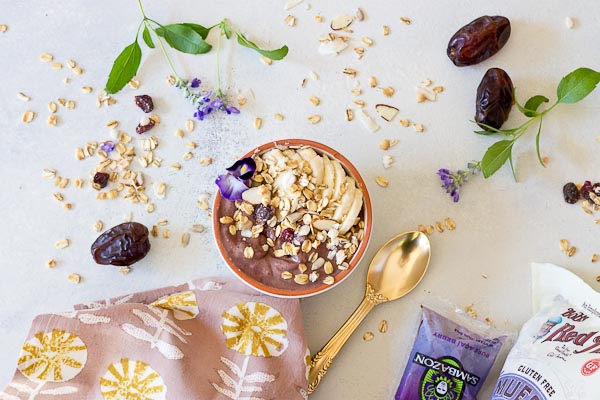 Anyways, this gets me all giddy because you know I stinking LOVE being a mom and it's the privilege of my life and at the same time I freaking love this business… that I get to create delicious recipes and play with photography and video (new, new, new… if you've been following  my insta stories).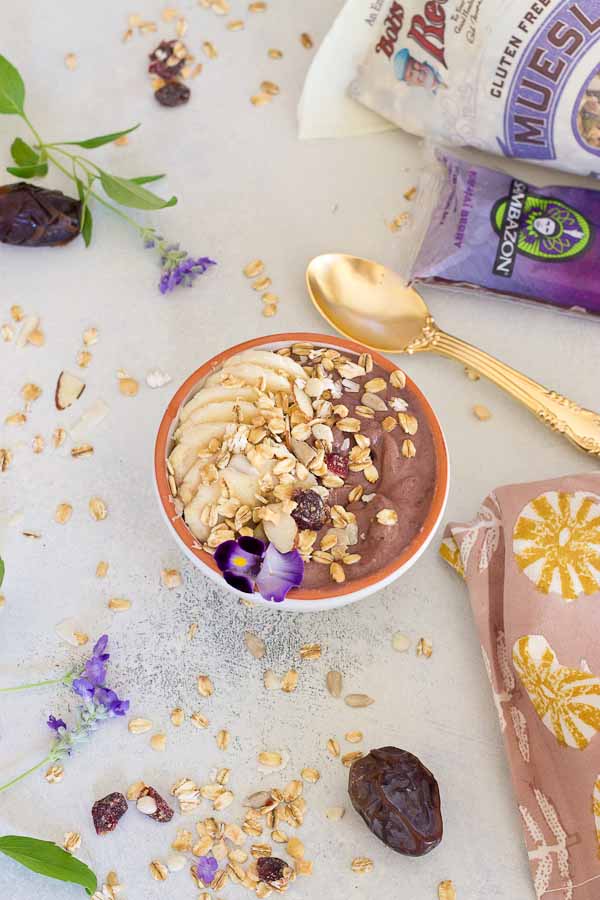 I always dreamed that when I became a mom that this blog would allow me to stay-at-home with my kiddos and it has, BUT (there's always a but, right?) anyone in the blog world knows that running a blog business is a monster and takes LOTS OF TIME… meaning I need some extra hands in the kitchen, behind the screen and camera, and playing with the little guy. …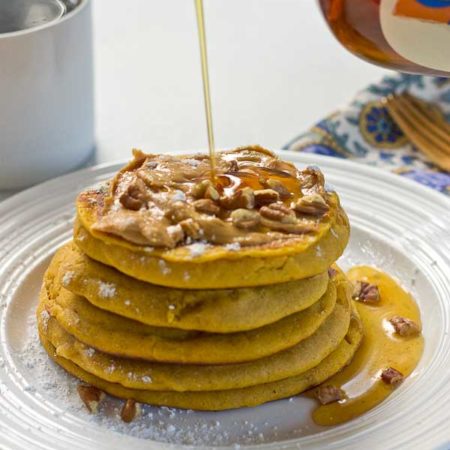 By Kristina LaRue, RD, CSSD 1 Comment
This Peanut Butter Pumpkin Pancakes recipe post is sponsored by O Organics as part of the Safeway #OrganicsforAll campaign with Healthy Aperture Blogger Network.  Peanut Butter Pumpkin Pancakes, need I say more? Get in my belly already! Super easy recipe made with box pancake mix to simplify your mornings.  You guys. This is it. Peanut butter and pumpkin spice inside a fluffy pancake….