By Kristina LaRue, RD, CSSD 1 Comment
Calling all Strawberry Cheesecake lovers in the house… this recipe is for you. This Strawberry Cheesecake Dip is vegan and gluten free and made with only 5 ingredients– cashews, cashew milk, maple syrup, vanilla extract and strawberries for dipping!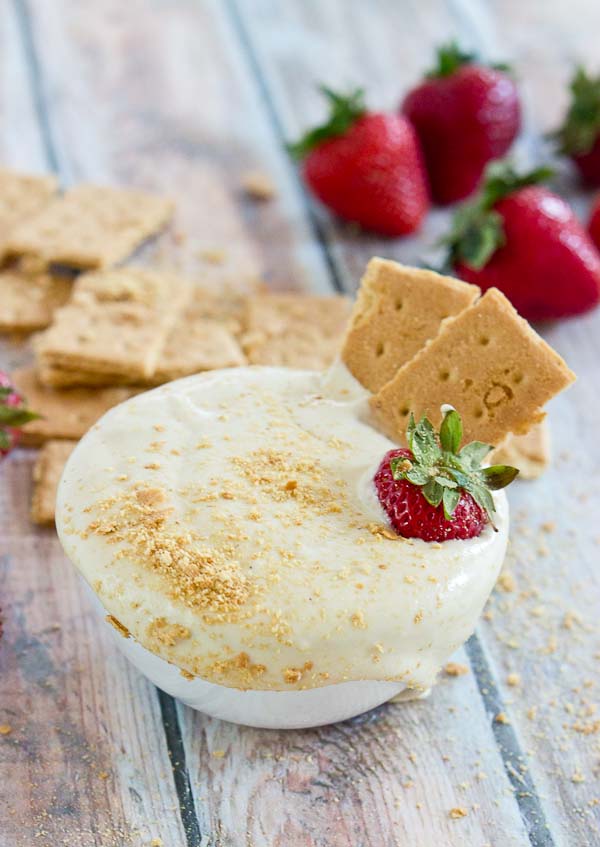 Right now, while you are reading this I'm at the beach. Thank the good God in heaven above it's FRIYAY an it's family vacation time. We've totally needed a LONG weekend to rest and recharge.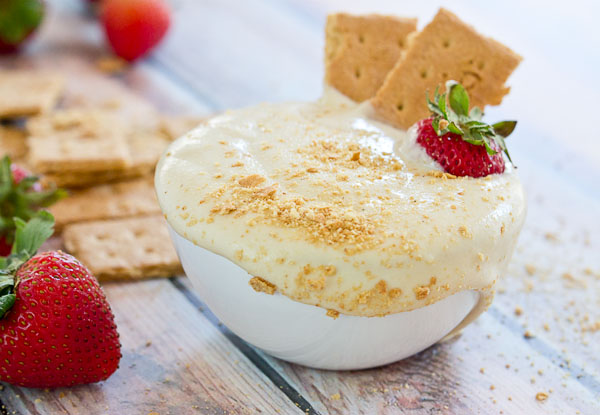 Yes, there is not really "resting" these days with an all over the place 9 month old but at least we are at the beach with family. 🙂 My big plan this weekend is to leave my phone in the room much of the time. I want to disconnect from email and social as much as possible to feel like I'm on vacation.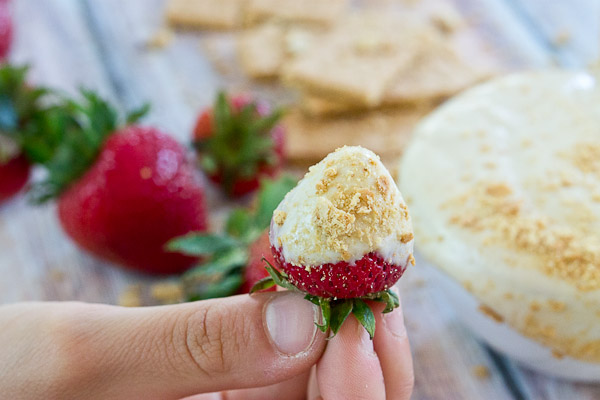 This will not be easy but I realize it's so needed. It's easy to get burned out working all.the.time when you own your own business. It's hard to disconnect when keeping the lights on means you need to stay connected and engage on social media. But health is so important to us …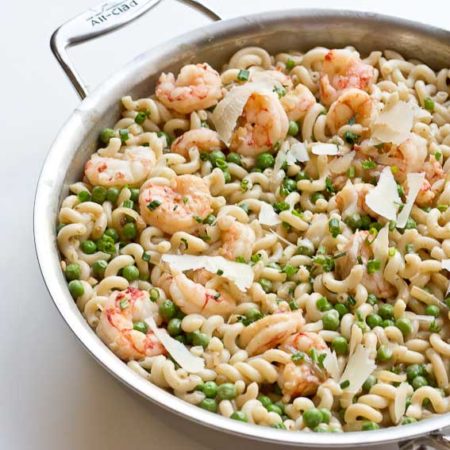 By Kristina LaRue, RD, CSSD 1 Comment
 Your favorite food as a kid just grew up… peas, shallots, wild red shrimp, gruyere and cheddar cheese. Get a bowl of this Shrimp Mac n Cheese ASAP! Happy hump day friends. It's mid July… but I really can't believe the summer is almost over. So much so that I've started to see some pumpkin…