This is not your typical Love & Zest blog post with a delicious recipe for you to make tonight. Recipe lovers, I <<PINKY PROMISE>> that I will be sending you something that you are going to love tomorrow! So hang tight, pretty please?
Not your grandma's cloth diapers, these new kids on the block cloth diapers are crazy simple to use, stylish, good for the environment, and can save some major cash!! New parents or parents to be, get inspired to jump on the cloth diapering train. How to use cloth diapers explained and a streamlined process that will simplify your life.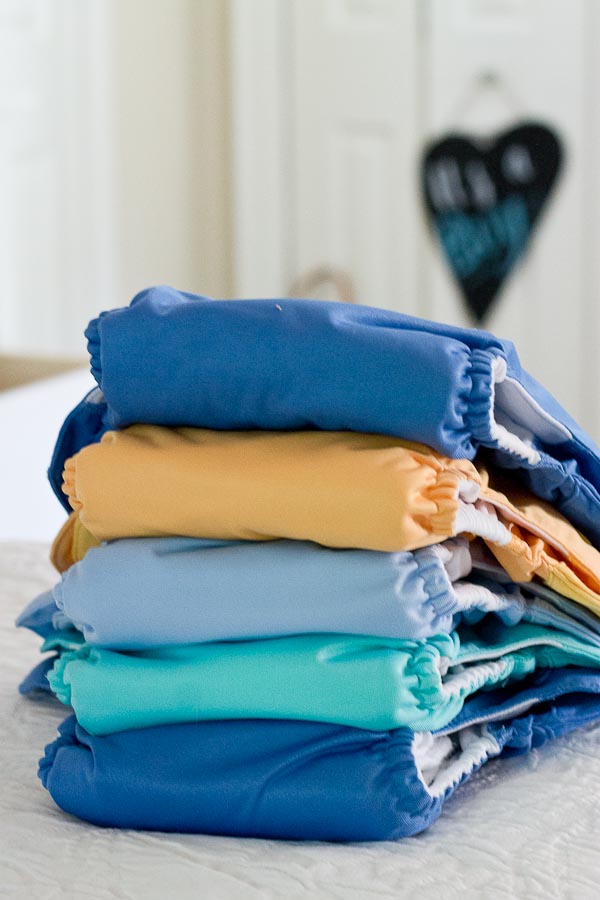 This blog post is something that falls into the "life" category that I feel like is worth sharing for the moms out there curious about cloth diapering. We've received lots of questions from friends, family, and readers curious about my experience with cloth diapering, our process, and reasons for choosing cloth over disposables for our little one so I figured I'd just write it up in a post to share my thoughts. I'm mostly writing this post for those of you that may be on the fence and want more info about cloth like I was searching for when I was pregnant, with hopes that it will give you that little nudge to give it a try.
Cloth is so easy and really not a big deal. I know, crazy right?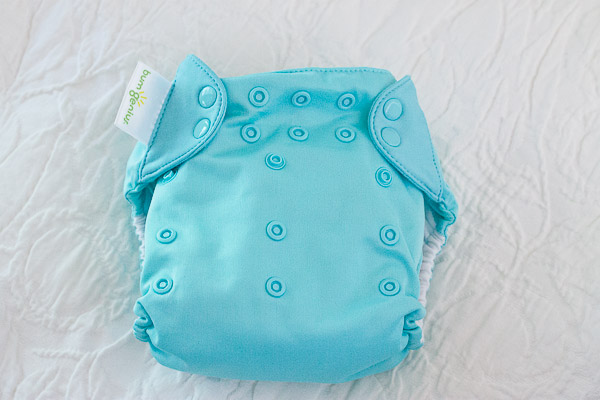 Before I begin, let's step back. Eric and I are like in a major way trying to knock out debt from law school. It's like legit expensive to go to law school (or any professional school for that matter), so we're always trying to find ways to get debt free faster.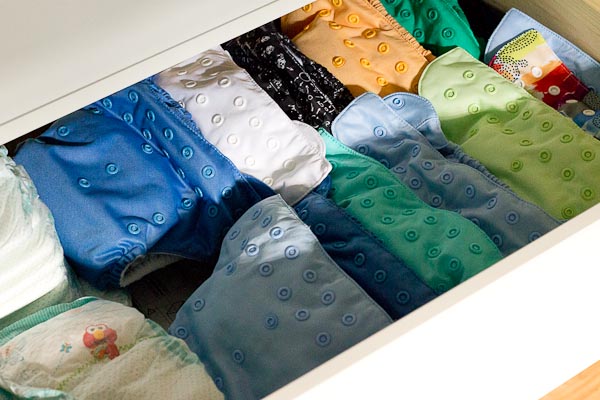 As we embarked on parenthood, we looked into some of our projected expenses. I feel like I'm somewhat of a minimalist in that I didn't want to have a lot of excess "stuff" for our baby but DIAPERS are a big necessity. After crunching the numbers and doing the math, it was looking like we were going to be spending nearly $1000 per year on diapers if we chose disposables. …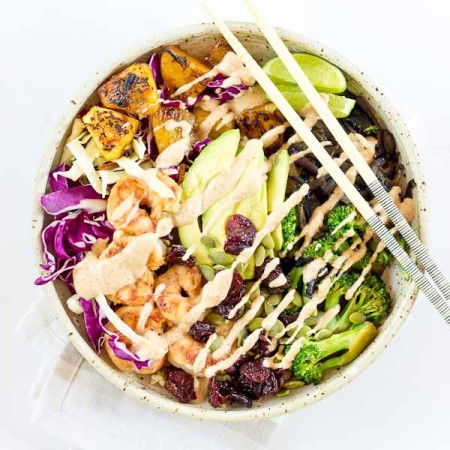 This Tropical Buddha Bowl is infused with island flavor from the Coconut Brown Rice to the Almond Butter Lime dressing. Perfectly grilled shrimp, pineapple, tart cherries, and a bowl full of veggies! It's great for meal prep. This post is sponsored by the Cherry Marketing Institute. Click here to go straight to the meal plan,…