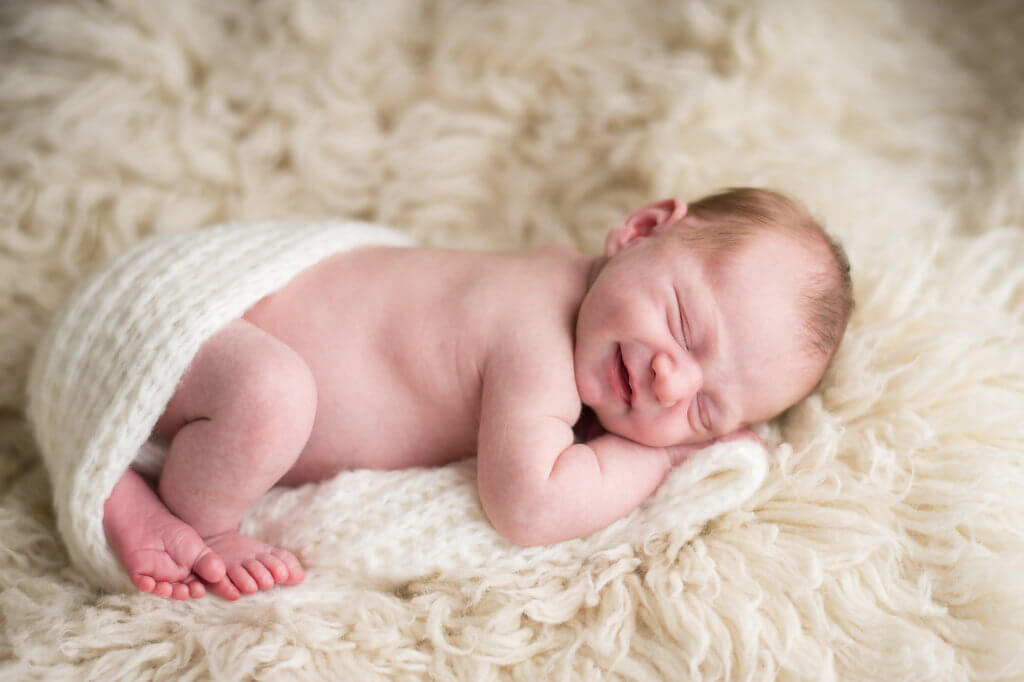 Our Natural Birth Story
I still can't believe that our natural hospital birth was on the elevator… on Valentine's Day.
It's taken me a little while to share our birth story here on the blog because to be honest I've been soaking up our baby's sweet newborn cuddles. He's the most peaceful child (I still don't know how two high strung people produced a calm and peaceful child?), but he is here and it's been ahhhhmazing! #newmombliss.
Second baby is so much different
If you've been following along for a while, you may know that our first came out kicking and screaming and has been full throttle ever since, and we had a super rough post due date labor… so when this little bundle popped out fast and furious a week before his due date, it took us all by surprise. I learned that there are some things in life that you can't always plan for…and your baby's birthdate is one of them.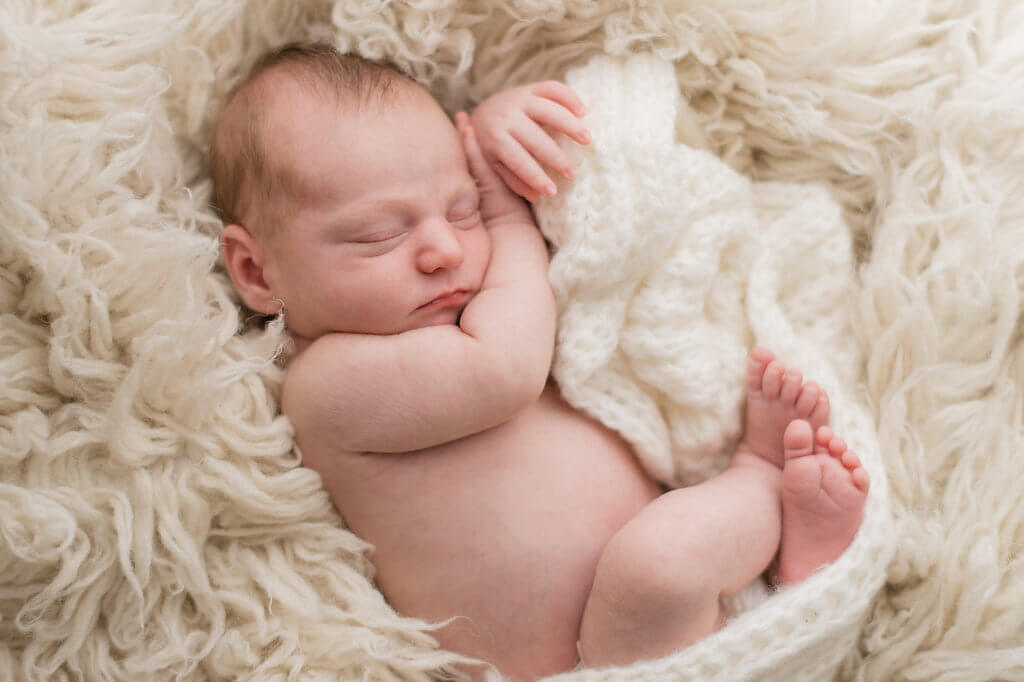 So our night started out pretty normal with no signs of impending labor. Baby due date was Feb 21, so we were still more than a week away when we went out for our Valentine's Day dinner a day early. We booked our sitter to stay with our toddler and we went out to one of our favorite restaurants– Hillstone in Winter Park. I ordered the Buttermilk Chicken Sandwich with Kale Greens and Baby Swiss. My mom still swears "baby wanted to get the kale-outta my belly" after that meal.
We got home from dinner around 10:30pm and Parker was snoozing. So we started to wind down for bed and were on our phones for a bit and at 11:30pm I felt a strange sensation– super mild cramping but still enough to make me uncomfortable so I decided I was going to get a bath to relax.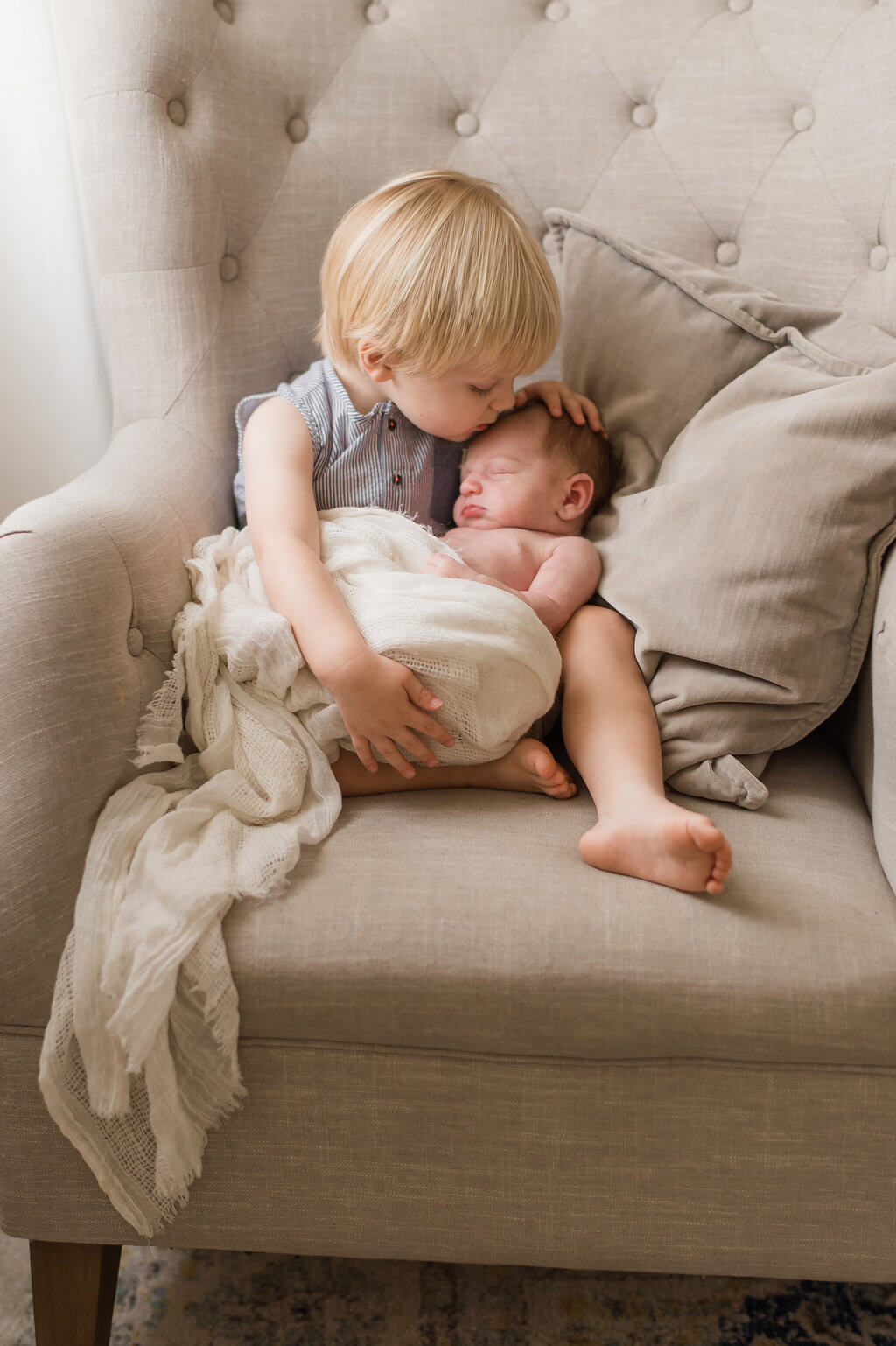 As I was in there I still felt weird so I texted my mom "are you planning on coming over to stay with Parker when we go to the hospital?" We were still a week out from d-day so nothing was packed or planned since our first came 2 days late we all assumed we had time– my doc was even talking induction dates. Mom lives an hour a way but with how I was feeling that night I wanted to start firming up our plans in case it happened in the next few days. I had a 39 week appointment with my OB set for 9:30 in the morning so I just figured I'd see how the night goes and have more answers in the morning when my doctor checked me.
I always wanted a natural birth story but after being induced with my first I didn't know what to expect.
At 11:40pm I texted my mom "I'm sure it's nothing, it just feels like bad PMS cramps". I was trying to get details from my mom about her 4 labors on what these cramps meant… she said they happened "days before and also right before" her babies arrived. I was induced with my first son so nothing felt normal or natural about that delivery, and I didn't really know what to expect.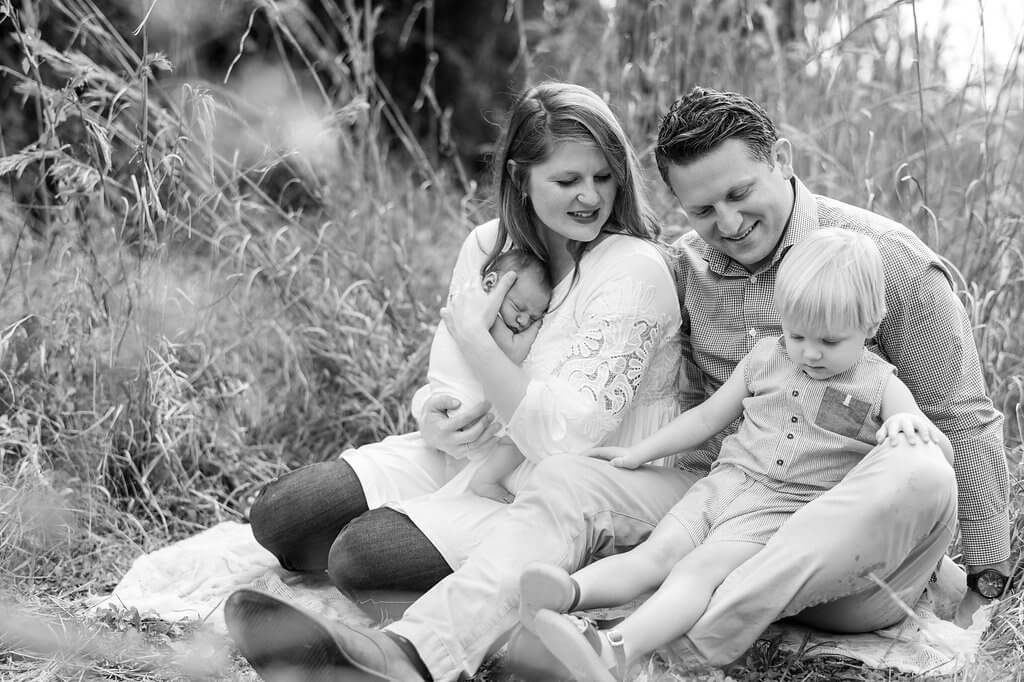 I also asked Eric to get the paperwork from the doctor's office to see what it says about when we should go to the hospital… and he said, "Are you serious? Do you think it's really happening?" I'm like… well, I don't know but I feel weird and I want to know what the doctor says about going to the hospital.
I also asked him to text his brother to see if he could be on call to watch our son in case we needed to go to the hospital in the middle of the night. He basically told me that it's okay– I don't want to wake him up if he's sleeping and that my mom would be here if we needed to go to the hospital… we have time.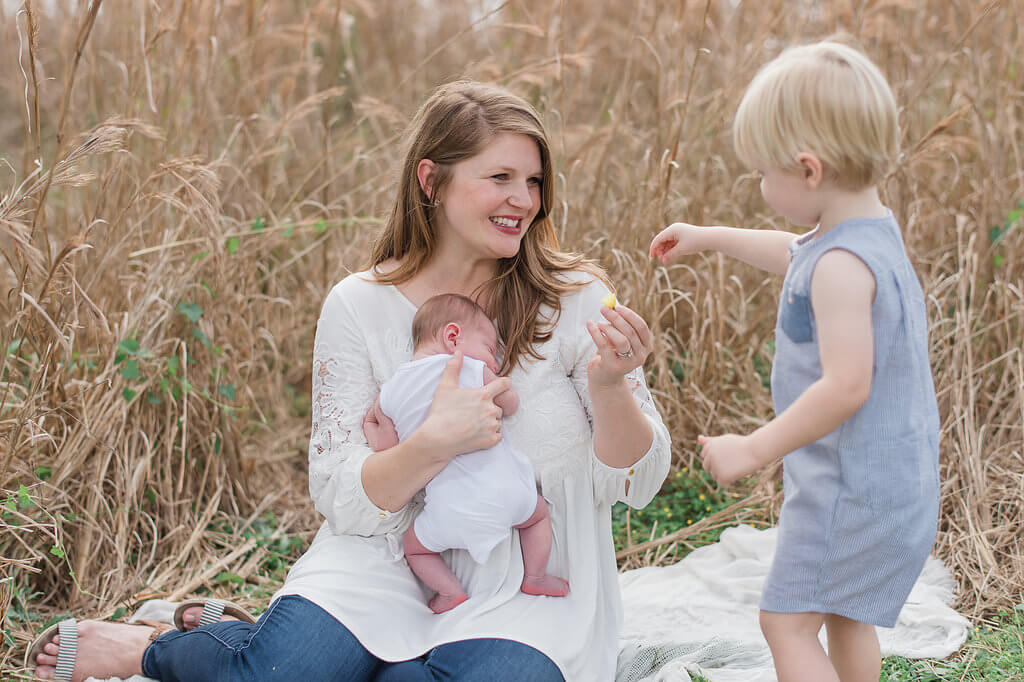 Meanwhile I was still texting with my mom, she told me "Just try to rest. You will know when it's time".
I texted her at 11:52pm "Trying to relax but pressure and pain keeps coming. But I'm sure this isn't it." At this point I had my first contraction, and my mom said "It's time!". She started to pack her bags and we continued to text. At 11:58pm I described the contraction as a "sharp menstrual cramp that takes your breath away" and that it was happening "very often but they don't last very long".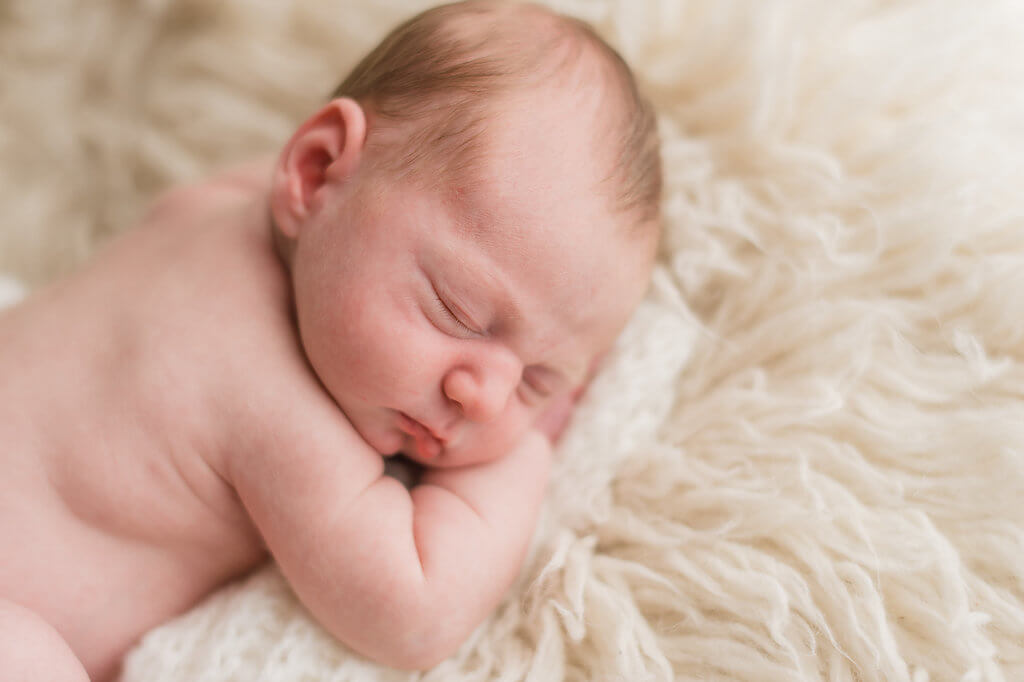 Since I wasn't sure if Eric texted his brother I sent a message to our sitter at 12:04am, "Any chance you can be on call for us in the middle of the night?" She relieved my anxiety that she could come over quickly if needed to watch our son.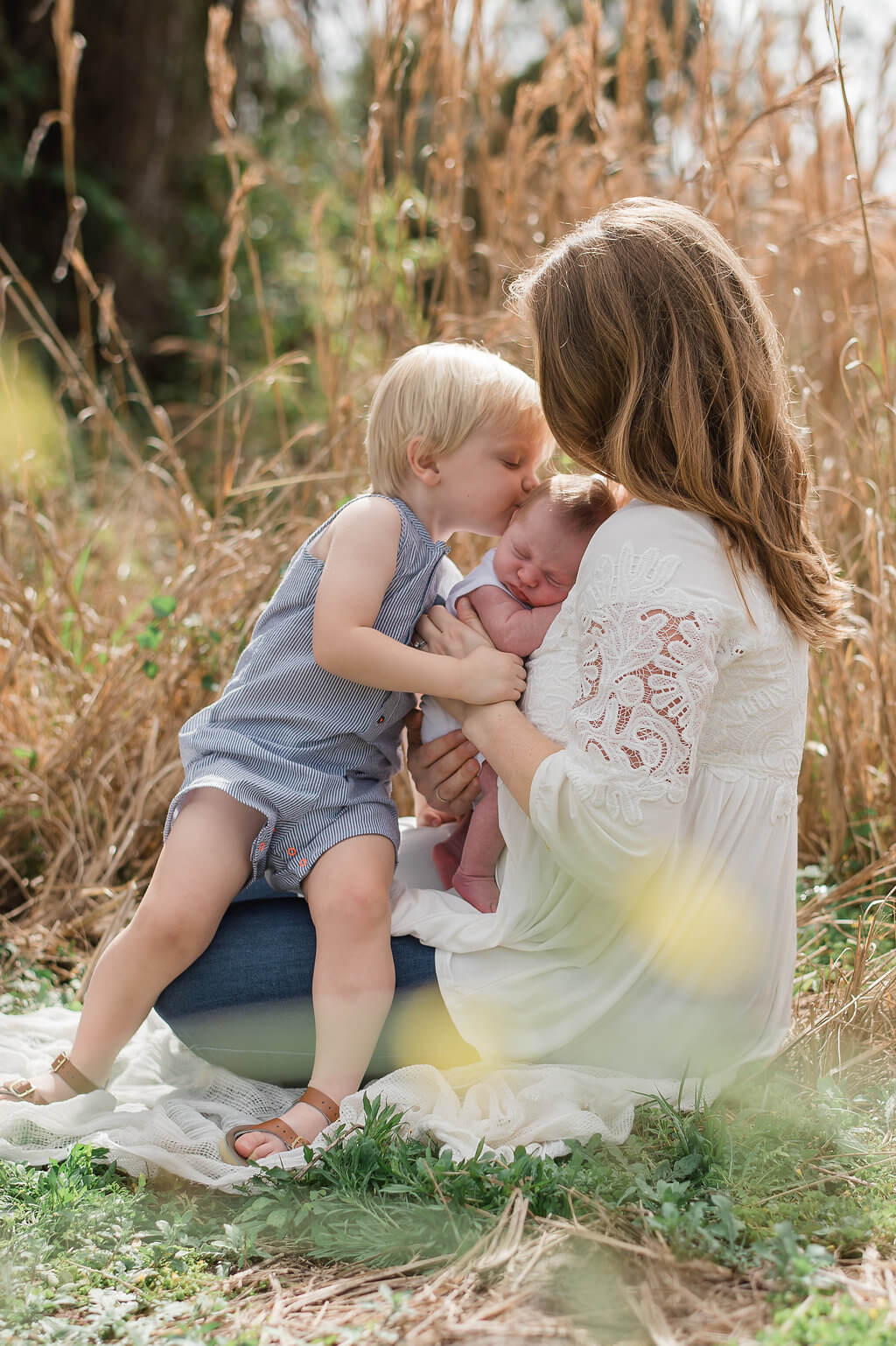 At 12:07am I sent a message to my friend that just had a baby, "when did you finally throw in the towel with laboring at home?".  The pain was picking up.
The last text I sent my mom was at 12:12am, "If this is it, I wasn't expecting him to be early".
Around 12:20ish we decided we needed to get things in gear to head to the hospital soon. I think at this point Eric realized this was really happening and called my mom at 12:30 to ask her to come over. She was already in the loop since I had been texting with her and she told him she was on her way.
Things started progressing really fast, and we were furiously trying to pack our bags. I was in pain and told him we had to get to the hospital as quick as possible because I wanted that epidural. Memories of our first birth came back to me and I knew I didn't want to endure hours on hours of this type of pain. I remembered as I was on the floor working through contractions and having major digestive distress.
At 12:32am, Eric texted his sisters "Looks like Bother Brooks is coming early so we are heading to the hospital soon"
At 12:36am he said, "her contractions are back to back and extremely painful and let's just say it's pretty intense over here".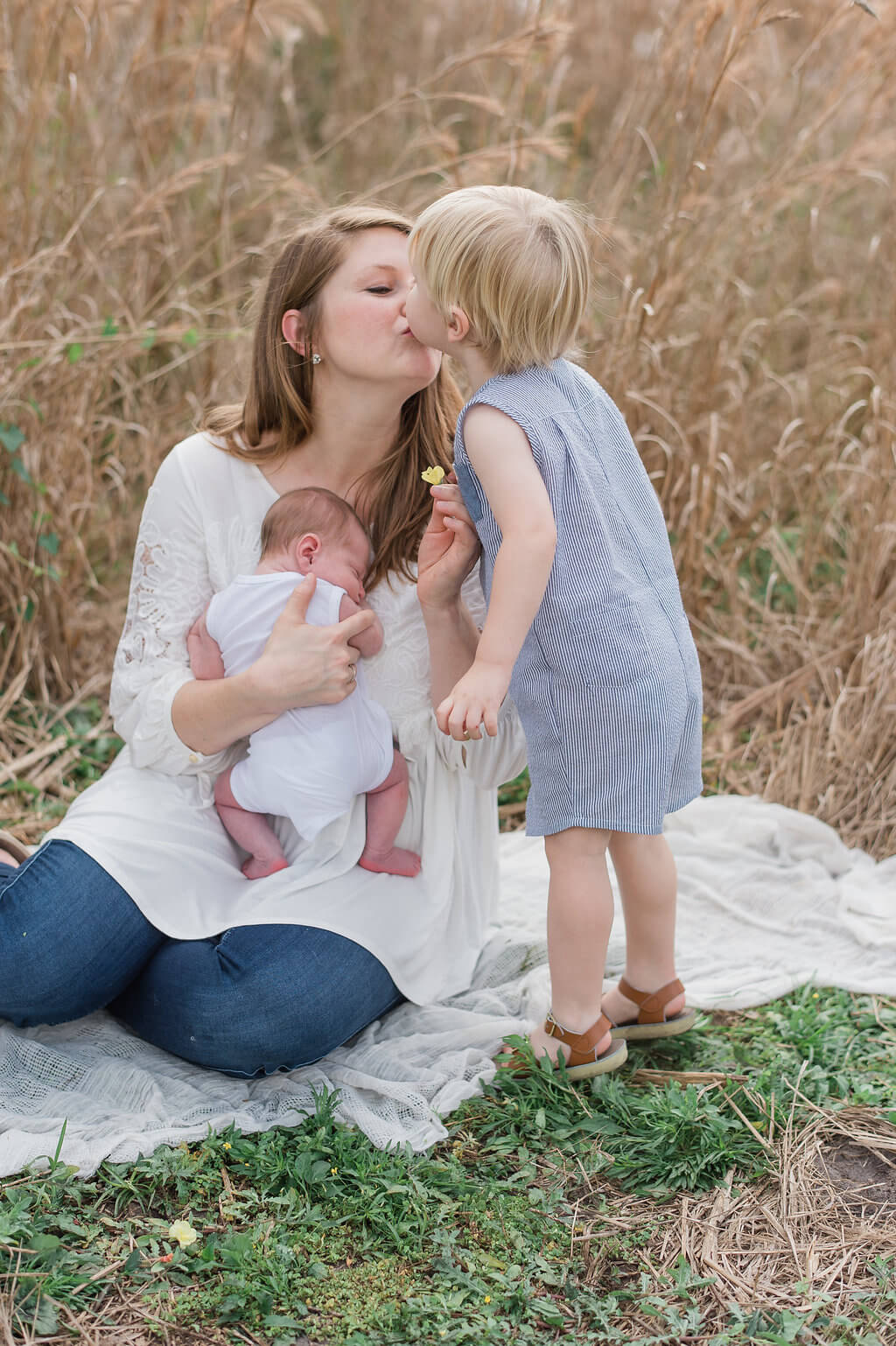 His sister asked who was keeping Parker and he joked that we were just going to leave him at the house so he could sleep, and then reassured them at 12:37am that my mom was on her way. His other sister who lives down the road said at 12:39am "Yay! Let me know if there's anything I can do! I thought he'd be coming early".
At 12:42am, he texted his bother and sis who live in our neighborhood, "Any chance either of you can come over for 20-30 minutes ASAP to stay with Parker before Kristina's mom gets here. We are heading to the hospital ASAP."
At 12:43 His sister says "On my way". Meanwhile I'm screaming and praying we make it to the hospital. I started to bleed and with so much digestive distress I didn't know how I was going to ride in the car and get to the hospital.
12:45am He texted his parents "We are going to the hospital, baby is coming tonight".
At this point we didn't think my water had broken, so I told Eric we were taking his car because he has the leather seats and to get me a bunch of towels. I wrapped myself in towels and was pacing outside the car screaming "this baby is coming"… "where is your sister?!"
12:51am Eric asks his sis "What's your ETA" and she says "About to pull up".
We pull out of our driveway at 12:52am and get to the hospital super fast… Eric was doing 80+ in a 40? And thankfully since it was the middle of the night there was no traffic and we didn't hit any red lights. PTL.
The whole car ride I was saying this baby is coming, and I was taking deep breaths trying to hold the baby in. I was feeling involuntary "pushes" that felt like a relief but also so scary because I didn't want to have the baby in the car. It was so fast and furious and I just couldn't believe that within an hour of feeling my first contraction we were in a mad dash like this.
And at the same time, we were still both "unsure" if this was really it since the first go around I labored for 20 hours, and felt the need to push and was only 3 cm dilated, in which the nurses instructed me no you are not in active labor yet. We pulled into the ER entrance because it was closest and I knew they were doing construction on labor and delivery side of the hospital and we just wanted to get there.
I'm not sure what time we made it to the hospital but it was likely around 12:57am. Eric ran in saying my wife is in labor. The triage nurse asked him if my water had broken, and he said "we don't know". The talked back and forth and I could tell she was not acting quickly so I got out screaming "TELL HER THIS IS AN EMERGENCY– I'M HAVING THIS BABY". Clearly they don't treat everyone that arrives at the emergency room urgently.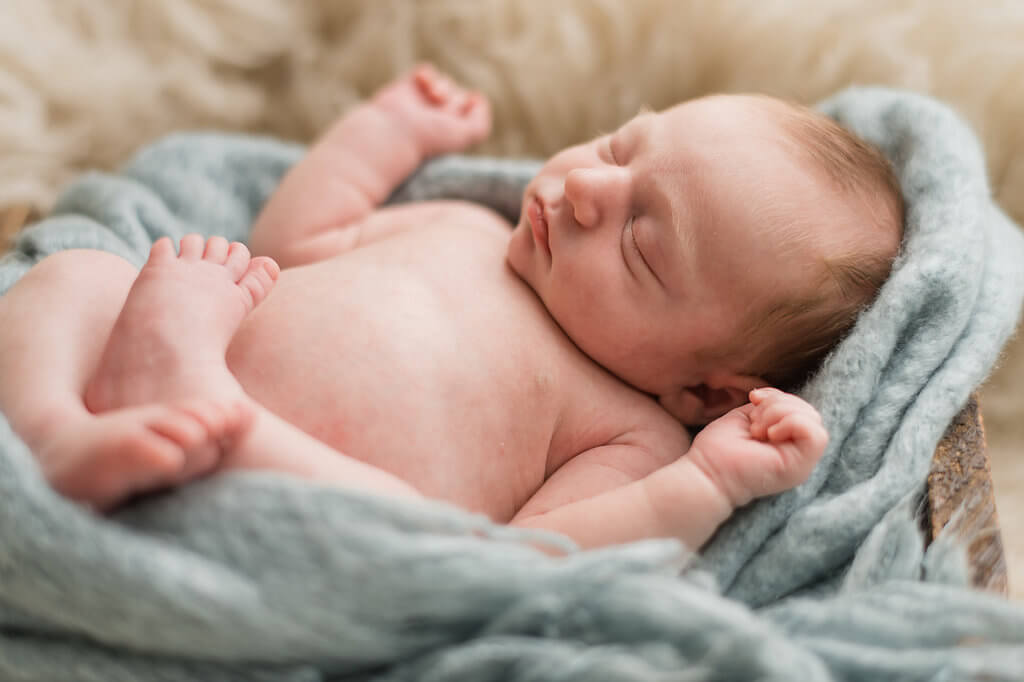 Then I fall out on the floor and look over at a man that's likely under the influence of drugs or alcohol and scream "I'M HAVING A BABY AND THEY DON'T CARE". He just stares at me with a look that's like uh huh.
I then ask the security guard, "Is she hurrying, I'm having this baby and I need to get to labor and delivery NOW!"
The security guard then asks my husband, "Hey, we need you to move your car". He says, "Are you serious? And then quickly goes to move it".
Finally they get me into a wheelchair and begin to push me to L&D and Eric makes it back through the double doors just before they close. The nurse tells me "Oh look, your husband made it". I ask her if she can push me faster because this baby was coming and I needed to get to L&D quickly. She tells me she's going as fast as she can, and then asked, "Is this your first baby?" I'm like NO THIS BABY IS COMING!! PLEASE PUSH FASTER!
She sarcastically says to another nurse in the hall, "On your left, we're coming fast around this curve". Meanwhile I'm rolling my eyes and just trying to keep the baby in. She pushes me onto the elevator to go up to L&D and as she turns me around, I scream. HE'S HERE!! THE BABY IS HERE! I'm holding his head (and yes, I'm still somehow sitting in the wheelchair). Eric and the triage nurse look down and see his full head and shoulders out!!
Eric said the triage nurse had an "oh wow" look on her face and then hastily tried to close the elevator door to get me up to L&D. She pushes me in quickly and I'm just asking "is he okay?!" and worried since he is still caught there.
All I remember is the doctor with a big smile on his face and nurses all rush into a room to take care of our baby. They pull me up onto the table, Eric said he had my back and the doctor was keeping the baby steady.
They pull our baby out quickly and take him to the warmer to assess him– he's healthy and oh so perfect! Brooks Christian LaRue born on Valentines' Day 2018 at 7 pounds 11 ounces, 20.5 in long and a full head of hair.
I'm just relieved we made it, that he was healthy, and oh it felt so good to have him and everything else outside of me. That was the best feeling. I had a tiny tear that they stitched up with one stitch. Another praise report!
Eric texted his family at 1:06am, "Baby is here!!!!!!!!! Holy S***!"
We learn later that his sister was on the phone with my mom and told her we had the baby and they didn't know if we made it to the hospital. They didn't think it was possible since we had only been gone from the house 10 minutes.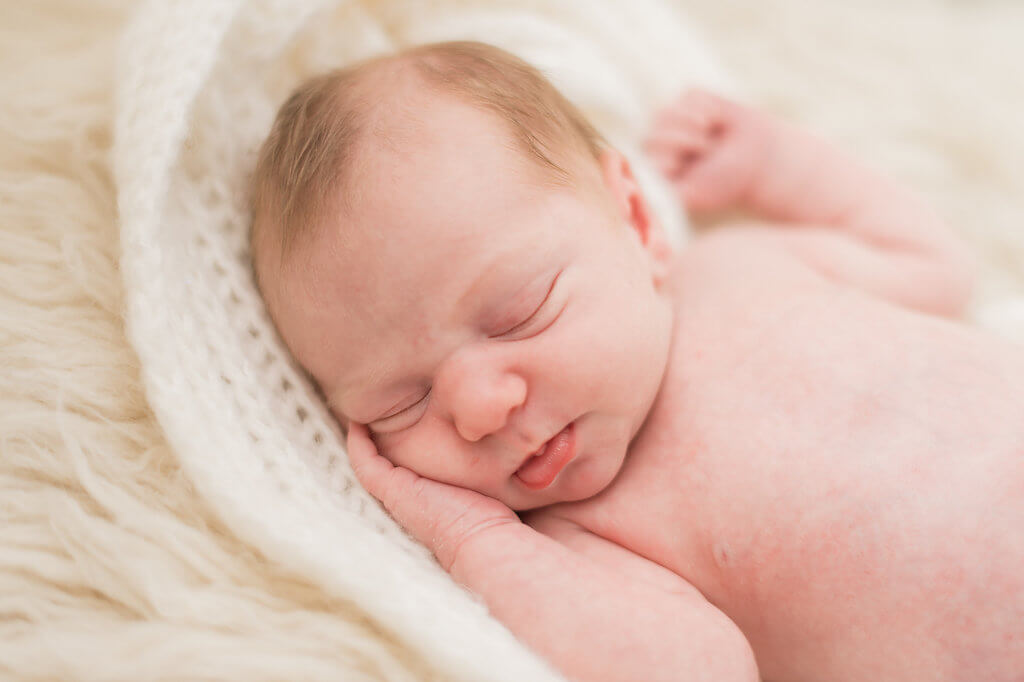 The doctors asked Eric what time the baby was born and he told them he wasn't sure but looked back at text messages and they went with 1:05am, although that was probably when we were in the delivery room and not the elevator time of birth.
We had our baby within an hour of feeling the first contraction and within 10 minutes of leaving our house on the elevator. So stinking crazy and a story to tell for years to come.
Baby Brooks came into this world so fast and furious, but is the most peaceful child I've ever met. He is a dream boat, and everyone that meets him cannot get over his sweet temperament. Again, I don't know how we got so lucky, but it may have something to do with God knowing we already had our hands full at home with our wildly active fun loving toddler. We are counting our blessings for sure.
More baby stories:
Bump date 33 Weeks: Best and Worst Things about Pregnancy (so far)
Pump Up Your Milk Pumpkin Chocolate Chip Muffins
How To Feed Peanut Butter to Baby: 8 ways on early introduction to peanuts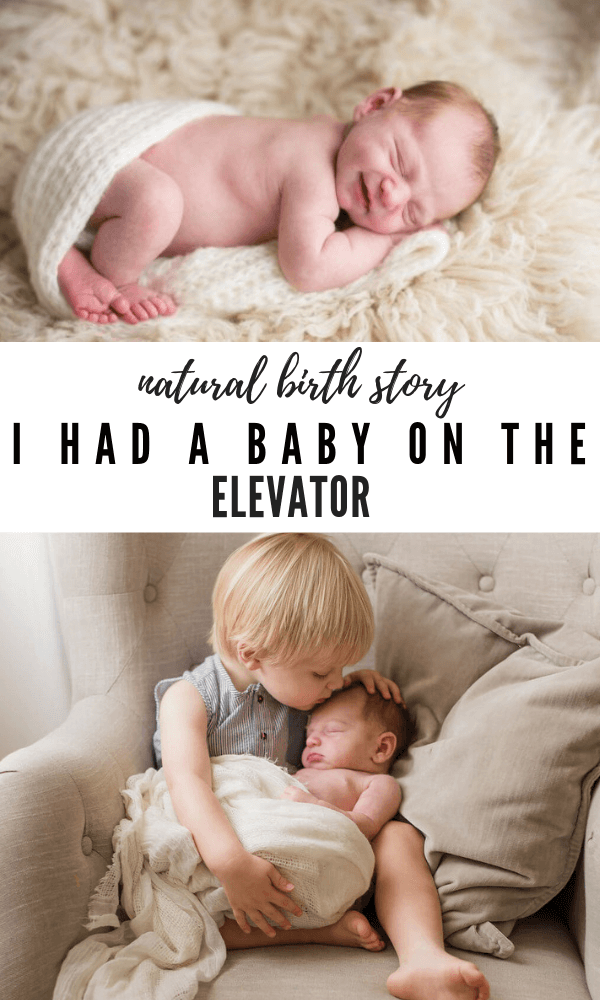 Hi I'm Kristina LaRue, RD (registered dietitian nutritionist), Peloton addict and mama to two active and hungry boys. On Love & Zest, you'll find healthy-ish recipes that fuel the whole family. I'm all about veggie-filled breakfast, meal prep recipes, healthier sweets, and easy weeknight dinners made in the Instant Pot or sheet pan.
Did you make one of my recipes?? Leave a review in the comments and tag @loveandzest #loveandzest on Instagram!
If you're a modern mama– I'd love for you to join my Facebook group A Modern Motherhood Collective!