Cake for breakfast… heck yes! Birthday Cake Pancakes that tastes like you're licking cake batter right out of the bowl… with sprinkles of course.
I've been super quiet on the blog the last few weeks, because <<spoiler alert>> I've been snuggling a newborn! Yep, we had our baby a week early and on Valentine's Day.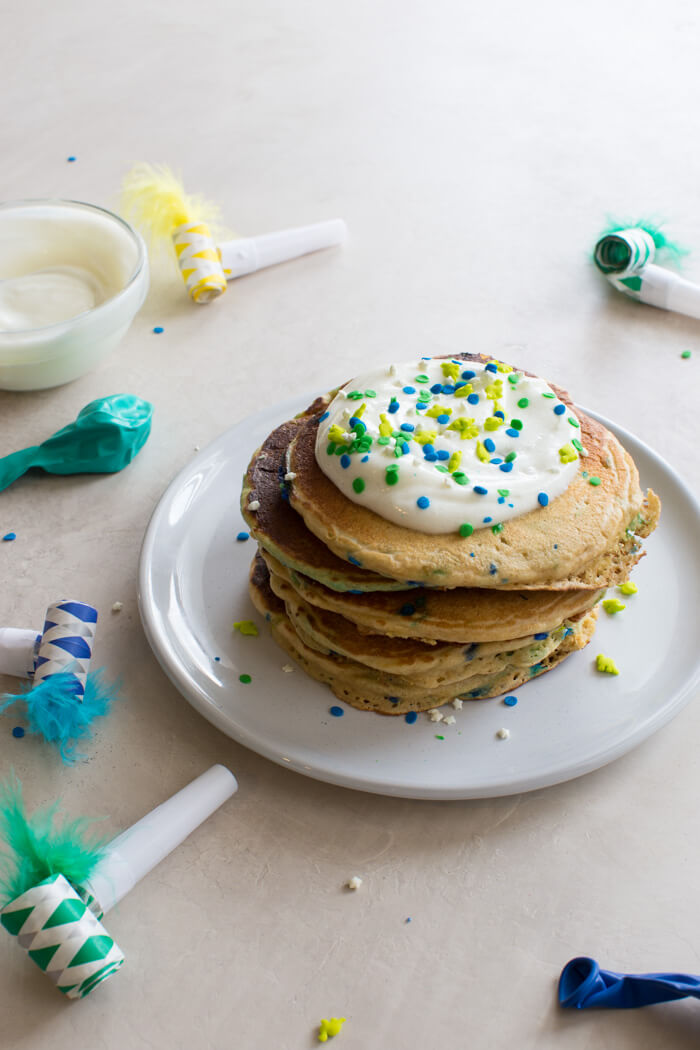 If you follow me on Instagram, you've likely already seen our sweet little nugget… because I just can't stop with the insta stories.
When our second child was born, we had a toddler at home. He was 2 years 4 months when baby number two made his entrance and very excited to become a big brother. I knew we'd be away for sometime with the delivery and he would be at home with my mom so I wanted him to be able to celebrate his brother's birthday.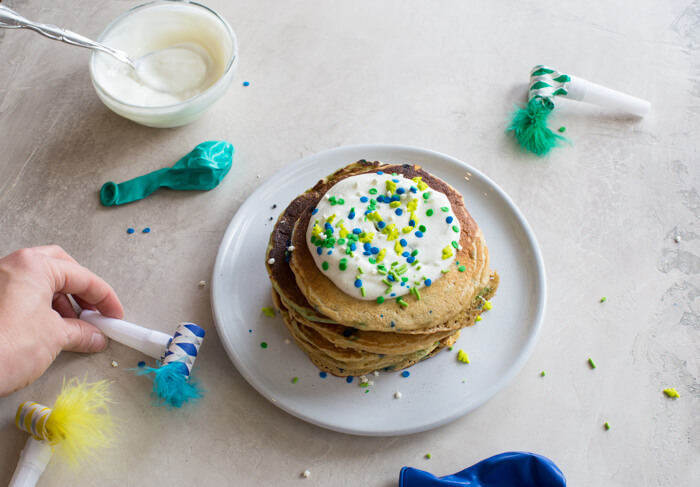 I wanted little brother's birthday to be a special day for big brother too. Sooo birthday cake pancakes with sparkler candles and sprinkles for breakfast. Toddler happiness, right?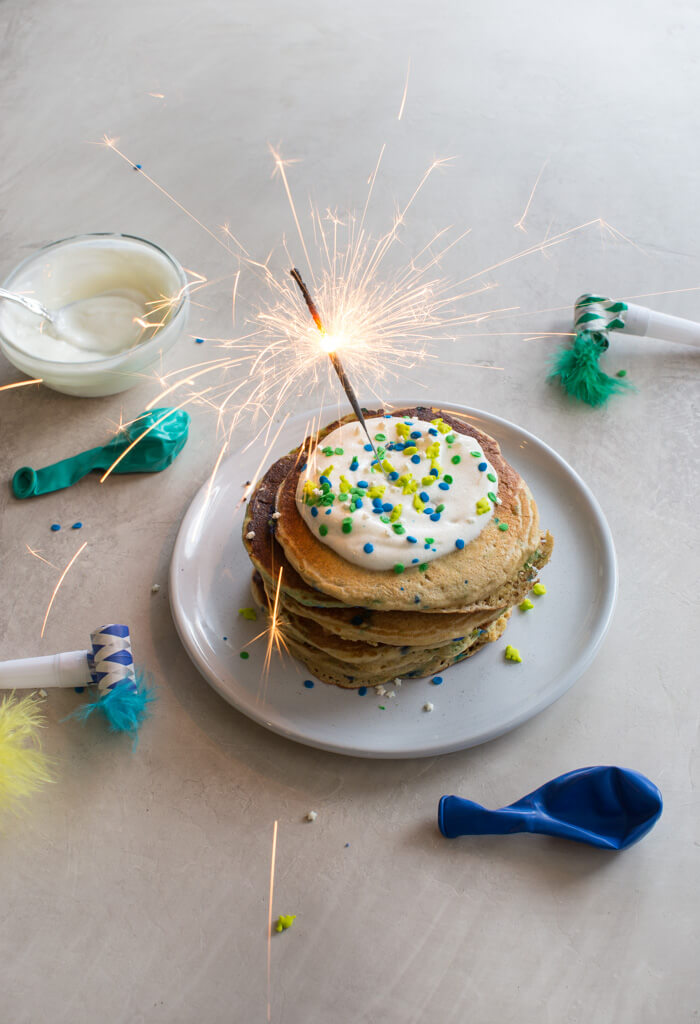 Make these pancakes in advance and freeze them individually before transferring to freezer bag. Microwave frozen pancakes when it's breakfast time.
IMHO, Birthday Cake Pancakes would make a great gift for a new mom too… especially a new mom with kiddos at home.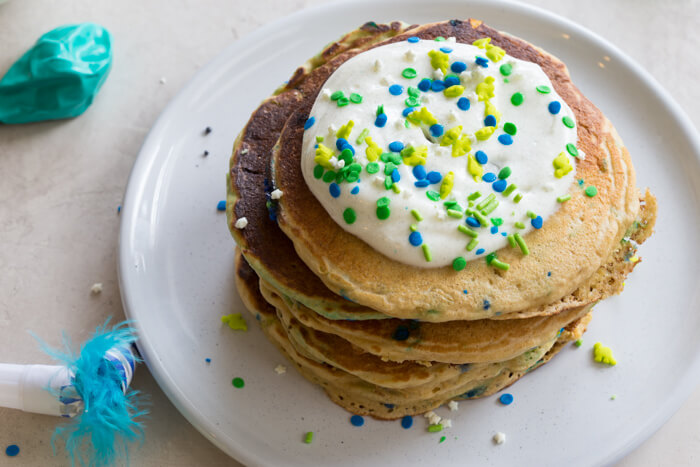 More Pancake Recipes
Peanut Butter Pumpkin Pancakes
Mint Chocolate Chip Blender Pancakes
Funky Monkey Pancakes
Birthday Cake Pancakes
Cake for breakfast... heck yes! Birthday Cake Pancakes that tastes like cake batter with sprinkles.
Ingredients
2 cups white whole wheat flour
1 teaspoon baking soda
½ teaspoon kosher or sea salt
2 large eggs
2 tablespoons unsalted butter, melted
1 teaspoon vanilla extract
2 teaspoons butter extract
1½ cups 2% milk
½ cup plain greek yogurt
⅓ cup sprinkles, divided
Instructions
In large mixing bowl, whisk together flour, baking soda and salt.
In separate bowl, whisk together eggs, butter, vanilla extract, butter extract, milk and yogurt.
Stir wet ingredients into flour mixture and mix just until incorporated.
Fold sprinkles into batter.
Coat cast iron skillet with butter and heat over medium low heat.
Pour ⅓ cup batter onto heated pan and cook until golden brown on both sides.