If you're a chai latte lover but like to live on the dark (errr caffeinated) side with espresso this Dirty Chai Latte Oatmeal is for you. Creamy oatmeal infused with chai tea and drowned in a shot of espresso.
Breakfast of champions.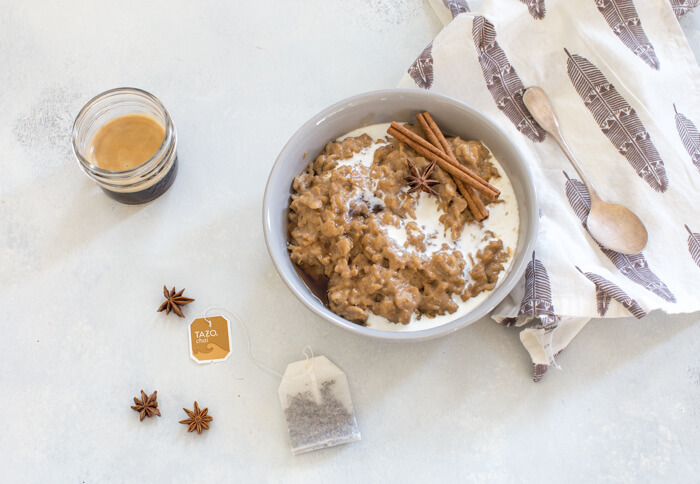 This recipe is inspired my brother's wife. She introduced me to chai tea and now the dirty chai latte… It's one of her go to orders at a coffee shop especially this time of year.
I've been drinking a lot more chai tea lately so I thought why not infused all those spicy, sweet and savory flavors into oatmeal. And because I know how much you love your coffee oats, I thought we would make this a dirty chai latte oatmeal.
Who's in?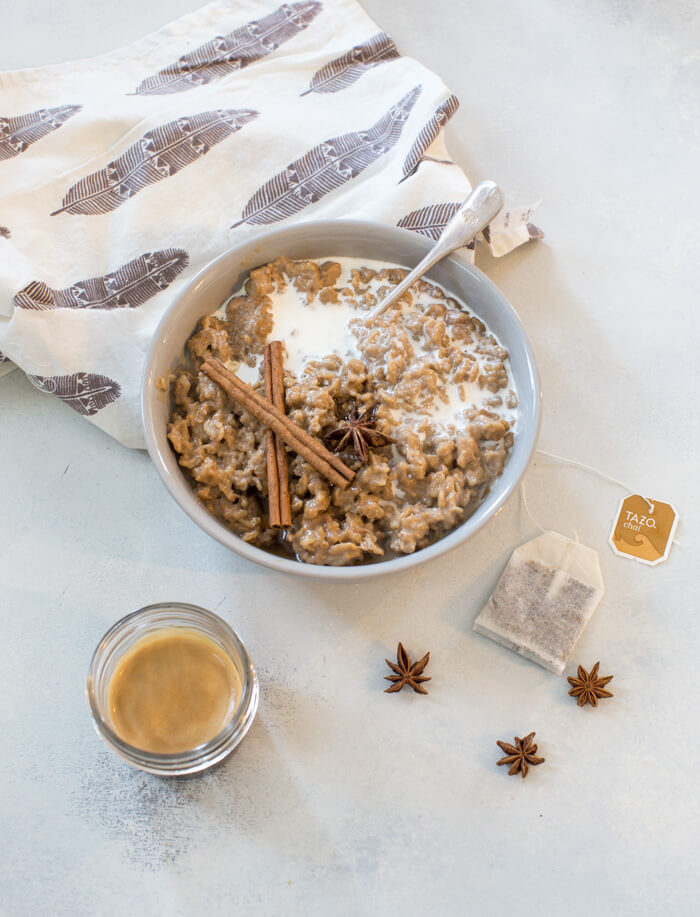 Back in the day, I made oatmeal on the regular and it's starting to creep back into my breakfast life.  Because 1) it's so easy and 2) oatmeal is better this time of year… when it's actually a bit cooler here in Florida, or at least we can pretend by eating seasonal things like Dirty Chai Latte Oatmeal. 
We can't change the weather, but we do what we can to make it feel like it's DECEMBER.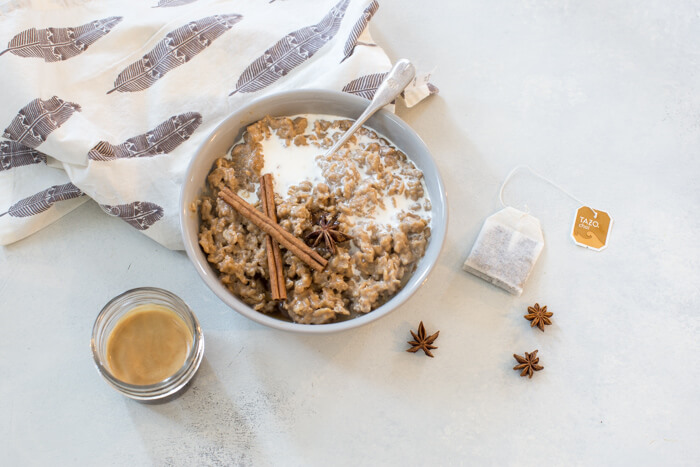 You and me have a lot in common when it comes to our love of coffee, and I know this because coffee recipes are the number one searched recipe on my site…so I thought I'd share that as I'm writing this blog recipe for you, I'm currently enjoying whole milk greek yogurt in COFFEE AND CREAM flavor…. good golly miss molly it's freaking good and creamy and has like zero tang… mama likey. You guys have to try it ASAP.
But not before you treat yoself to a bowl of this Dirty Chai Latte Oatmeal.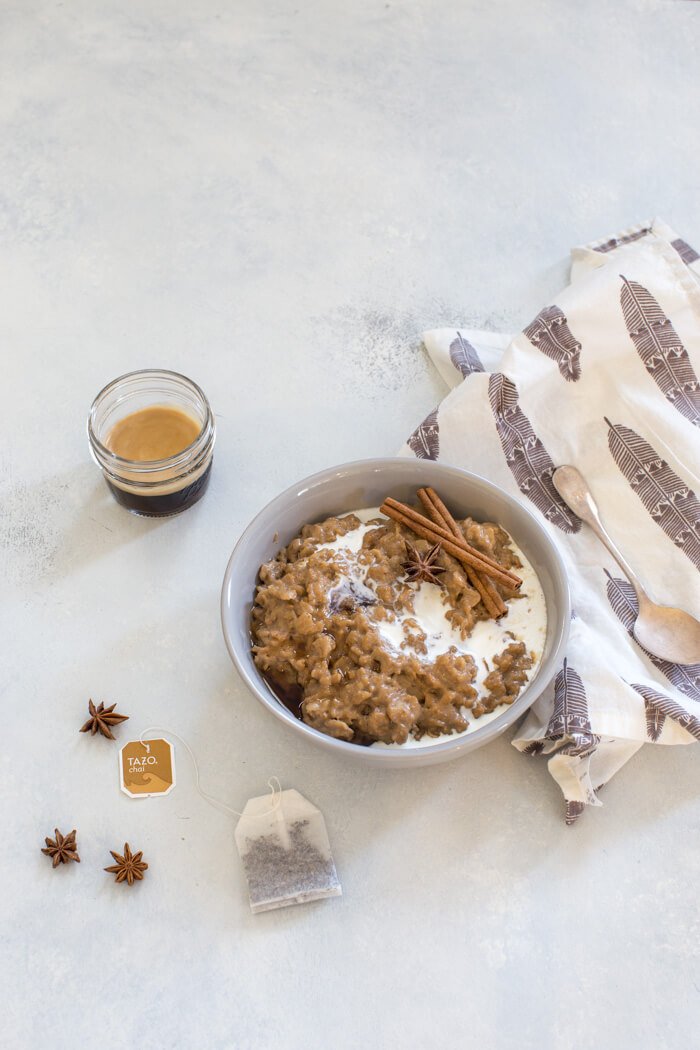 More Caffeinated Recipes.
Cold Brew Coffee Overnight Proats
Pumpkin Spice Oatmeal Latte
DIY Pumpkin Spice Latte
Coffee Lovers Protein Shake

Dirty Chai Latte Oatmeal
Ingredients
1 cup water
1 cup milk
1 chai tea bag
1 cup raw old fashioned oats
1 shot brewed espresso (or about ¼ cup cold brew)
100% pure maple syrup, to taste
splash of half and half cream or milk, if desired
Instructions
Bring water and milk to a boil.
Add oatmeal and tea bag to pot, and reduce to simmer.
Continue stirring oats until cooked; stir in espresso and maple syrup to taste.
Serve in bowls and cream or extra milk if desired.