This Easy Pumpkin Mac n Cheese recipe post is sponsored by Good Food Made Simple.
If you are anything like my family the weekday hustle is hectic. Between work, fitness, errands, baby love, trying to check off all the to dos on my list…scrambling to take the time to prepare a family dinner can be daunting… and down right near impossible some nights. Let's be real. That's why I'm all about this Easy Pumpkin Mac n Cheese.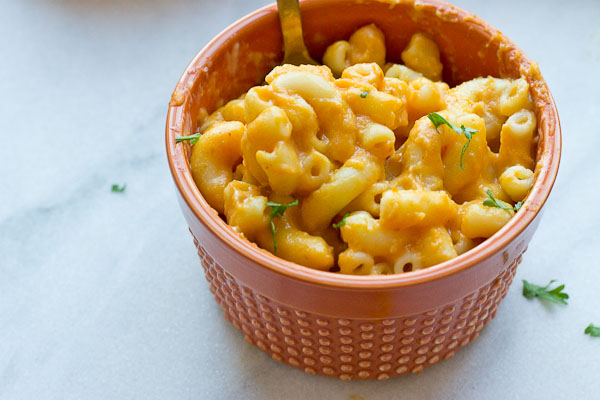 Busy weeknights can make the drive through or take-out from our favorite Thai restaurant oh-so-appealing. But before you become the daily regular at your local drive through, I am here to save you with a few of my favorite QUICK and delicious weeknight strategies to get dinner on the table with as little blood, sweat and tears as possible.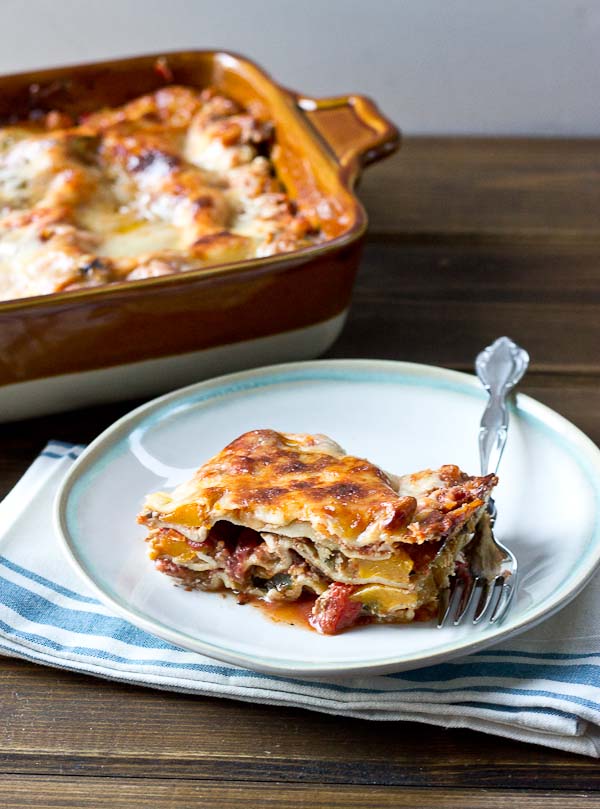 CASSEROLES
One of my favorite things to do this time of year is to make casseroles. I make breakfast casseroles, vegetable casseroles, and chicken casseroles. You get the point… I am a casseroles no 1 fan. There are so many different options with casseroles or "bakes" if you don't like the word casseroles.
I know there are some of you out there, it is a weird word.. so I'll give you that. With minimal prep, you'll have a nutritious meal in no time. You can make casseroles the day before and all you have to do when you get home from work is stick it in the oven. Some of my faves… Broc-n-Sausage Casserole, Healthy Shepherd's Pie, Breakfast Strata, Butternut Squash Lasagna

FROZEN ENTREES
Another great option for weeknight dinners are frozen entrees like, Good Food Made Simple's Cabot Mac n Cheese. What I love about Good Food Made Simple's products is that they are made from scratch with REAL ingredients- no artificial preservatives, flavors, or sweeteners. You don't have to be a culinary god to prepare these dinners.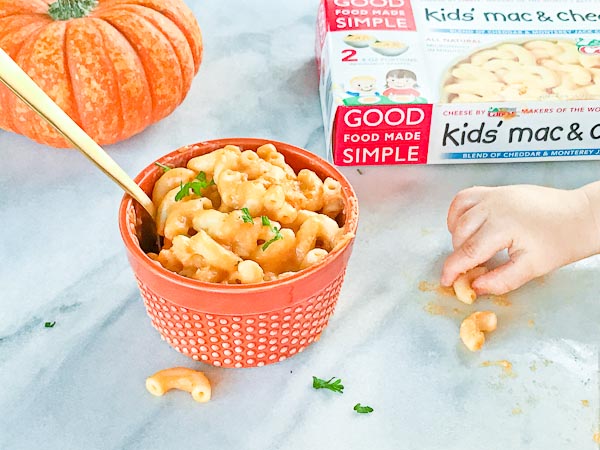 You can obviously serve the mac as is (these single serve entrees are packed with 17 grams of protein!!) or you can spice up it up however you wish. In order to add some extra nutrition to this easy microwavable mac I stirred in pumpkin puree– so yum! I've also tossed in some steamed broccoli, peas, and shrimp to this mac and it's out of this world, and so simple.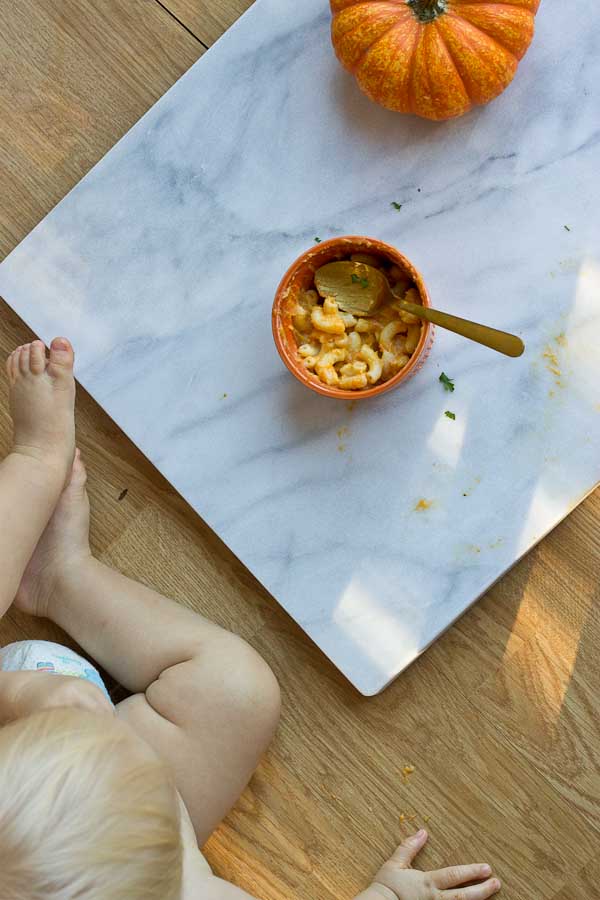 I love mac & cheese (and so does Parker), and Good Food Made Simple makes healthy dinners at home so achievable. Guys, all you have to do is microwave it. So easy. No excuses. Other options are frozen pizza or lasagna and pair it with a big salad, steamed veg, or top this Kale Caesar Salad on your pizza! Stock your freezer for the weeknight!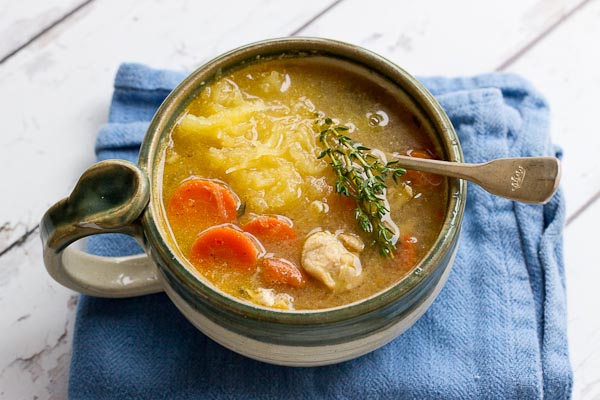 SOUPS
In the spirit of fall I have been craving seasonal foods like soups and chili. These types of dishes are perfect for crazy busy weeknights. You can literally toss everything in a pot on the stove and walk away. Another option is always the good ole crock-pot. My recipe for Turkey Taco Soup is a seasonal favorite and would be a perfect crock-pot dish! I've made a huge batch of this soup and frozen portions that can be easily heated up for a hearty and speedy meal. Love me some soup… Chicken "No Noodle" Soup, Italian Wedding Soup with Quinoa, Drunken Potato & Kale Soup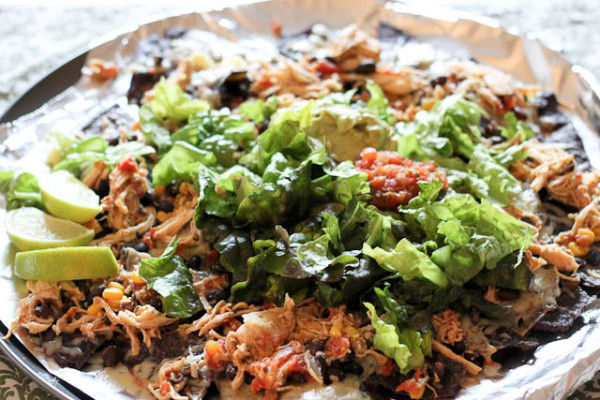 SLOW COOKER MEALS
Speaking of crock-pots- you should also take a look back on my post 11 Slow Cooker Secrets & Recipes. A slow cooker meal can be a total life savor for the weeknights, and all it takes is a little prep. I know you hear people say this over and over, but just taking some time out of your Sunday to think through the meals for the week and do some light planning and it can really be a game changer.
Also, utilizing leftovers can help when you're in a bit of a time crunch. It is so easy to use your leftover slow cooker chicken from Tuesday's dinner and toss it with pasta and sautéed onions for Wednesdays dinner. The best part is no one will even know that they are eating leftovers! Try these slow cooker recipes… Slow Cooker BBQ Chicken Tostadas, Slow Cooker Maple Meatballs, Root Beer Pulled Pork with Peach Slaw, Easy Crockpot Nachos

SHEET PAN DINNERS
I'm a recent sheet pan dinner convert and it's changed my weeknight life. Dishes are sometimes the reason we don't like to cook at home. Who wants all that clean up. Well goodbye dishes when you cook your dinner on a sheet pan… a foil or parchment paper lined sheet pan at that!! No mess~~ heck yes!! Try these sheet pan dinners… Sweet Chili Thai Salmon, Sheet Pan Chicken and Veggies, How to Roast Veggies 101

Hi I'm Kristina LaRue, RD (registered dietitian nutritionist), Peloton addict and mama to two active and hungry boys. On Love & Zest, you'll find healthy-ish recipes that fuel the whole family. I'm all about veggie-filled breakfast, meal prep recipes, healthier sweets, and easy weeknight dinners made in the Instant Pot or sheet pan.
Did you make one of my recipes?? Leave a review in the comments and tag @loveandzest #loveandzest on Instagram!
If you're a modern mama– I'd love for you to join my Facebook group A Modern Motherhood Collective!