It's been a really crazy month of travel and it's not winding down for a few more weeks. I'm so craving our slow Saturdays of morning coffee, Farmer's markets, and a stroll on the Ave. Those weekends are so so precious to me, and I sure do miss them, especially when I'm away from Eric.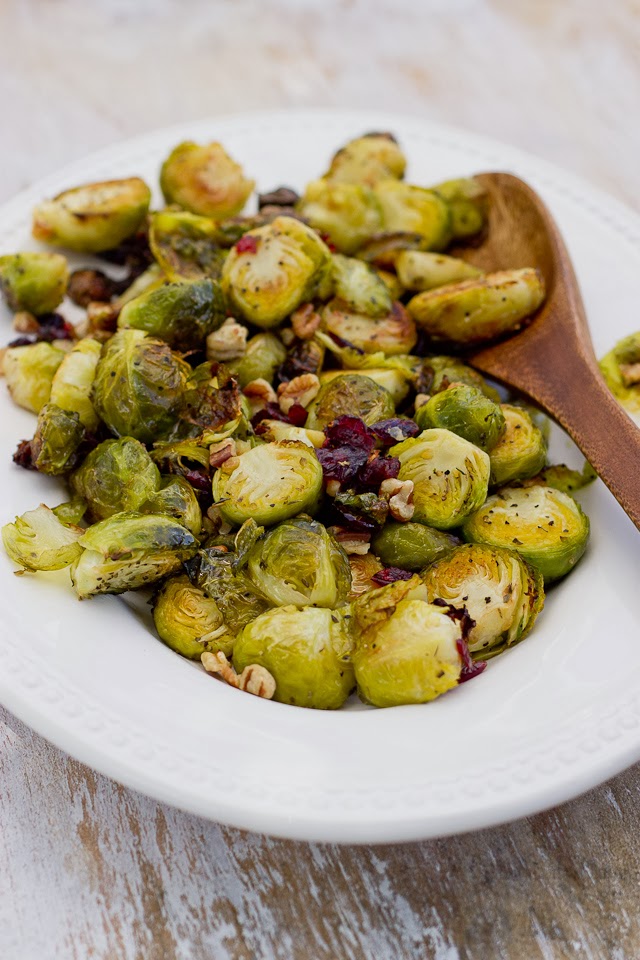 This weekend I'm in Houston for the Food & Nutrition Conference and Expo. It's been an exciting trip hanging with some of my favorite foodie RDs and fellow bloggers, which always leaves me feeling fulfilled. The days are slammed with seminars, connecting with brands at the expo, and parties. After being on my feet all day yesterday, I felt like I needed an ice bath, like I had just finished a marathon.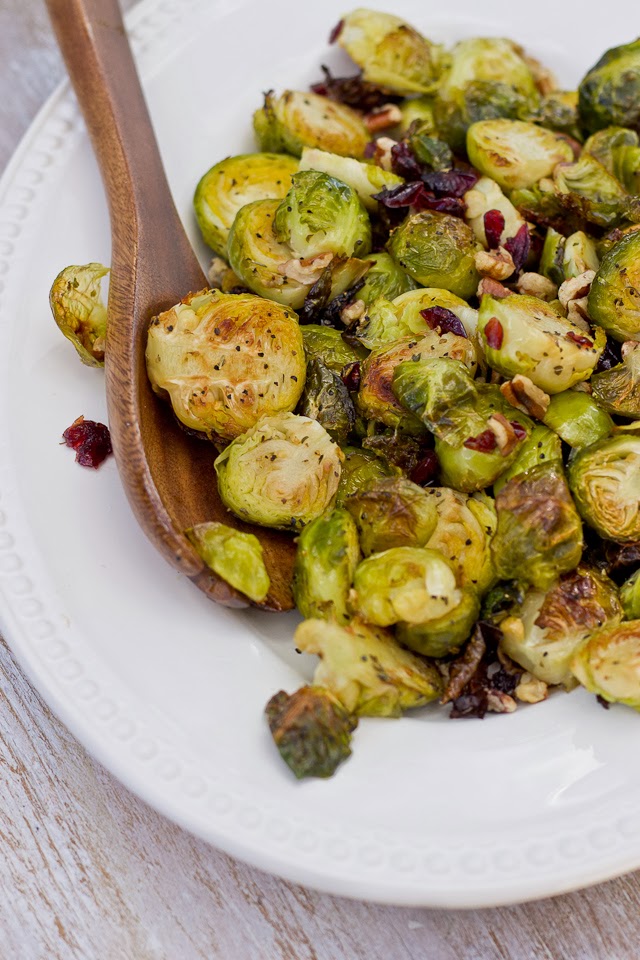 Brussels sprouts are a favorite seasonal find at the Farmer's markets this time of year. And the smaller the better, because they're flavor is more tender and sweeter. I love them slow roasted, surprised?
Toss these Brussels sprouts with dried fruit like cranberries or tart cherries for sweetness and toasted nuts for crunch and depth of flavor.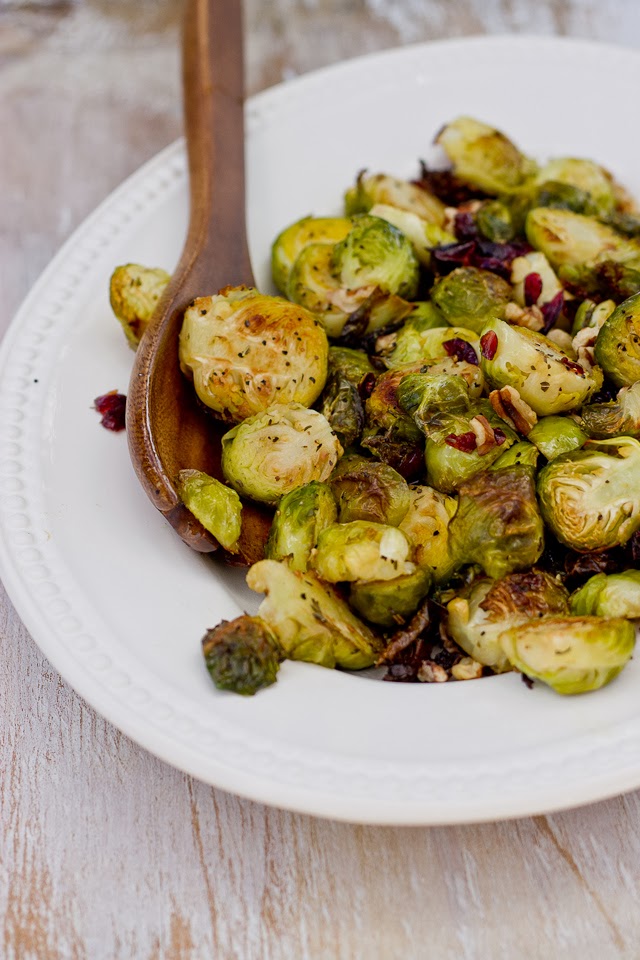 Roasted Brussels Sprouts with Cranberries and Toasted Pecans
Ingredients
32 ounces Brussels sprouts (about 8 cups)
1 tablespoon olive oil
¼ cup dried cranberries
¼ cup chopped pecans
¼ teaspoon kosher salt
pepper to taste
Nutrition Facts
per serving: 130 calories, 6g total fat, 0.5g saturated fat, 0g trans fat, 0mg cholesterol, 120mg sodium, 18g total carbohydrate, 6g dietary fiber,  6g protein, 25% Vitamin A, 210% Vitamin C, 6% calcium, 15% iron
Instructions
Preheat oven to 450 degrees F; line two rimmed baking sheets with parchment paper.
Trim and slice Brussels sprouts in half; discarding loose leaves.
Toss in olive oil and arrange on baking sheets.
Bake for 30 minutes and stir in cranberries and pecans.
Continue baking for an additional 8 minutes until pecans are toasted and sprouts are slightly crispy on the edges.
Sprinkle with salt and pepper to taste.
Nutrition Information
Serving size:
⅙
Calories:
130
Fat:
6g
Saturated fat:
0.5g
Carbohydrates:
18g
Sodium:
120mg
Fiber:
6g
Protein:
6g