Do you need a quick and easy lunch option? These Avocado Tuna Salad Apple Slices are my one of my absolute favorites for a simple mid day meal.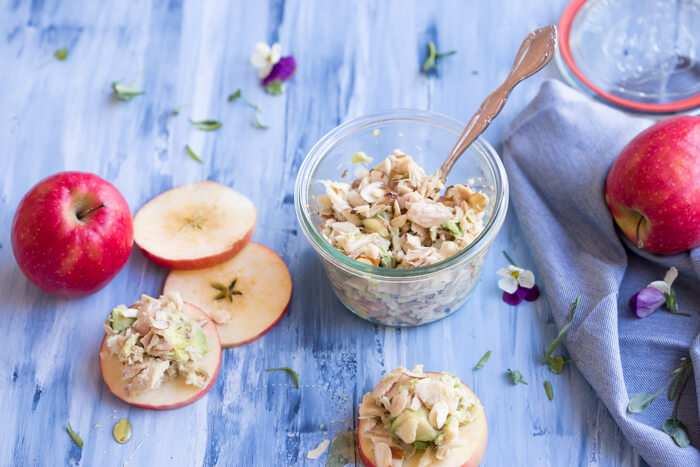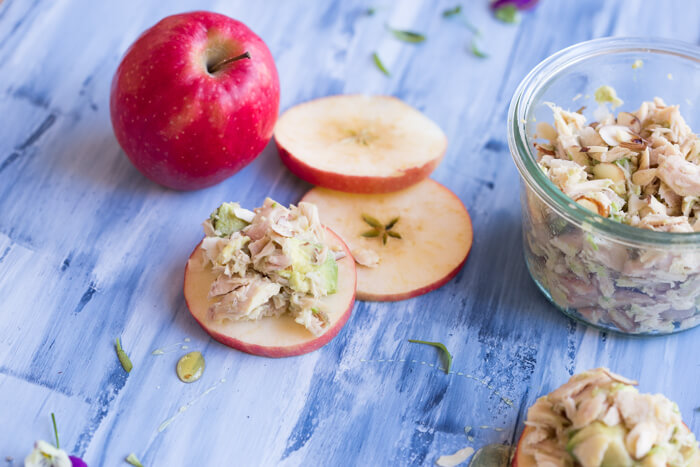 You guys…this one is crazy easy. Don't you love that??? Just mix up
avocado
canned tuna
sliced almonds
freshly ground pepper
a drizzle of honey
and top in on apple slices
or add tart cherries and serve it over a bed of greens. YUMMMA.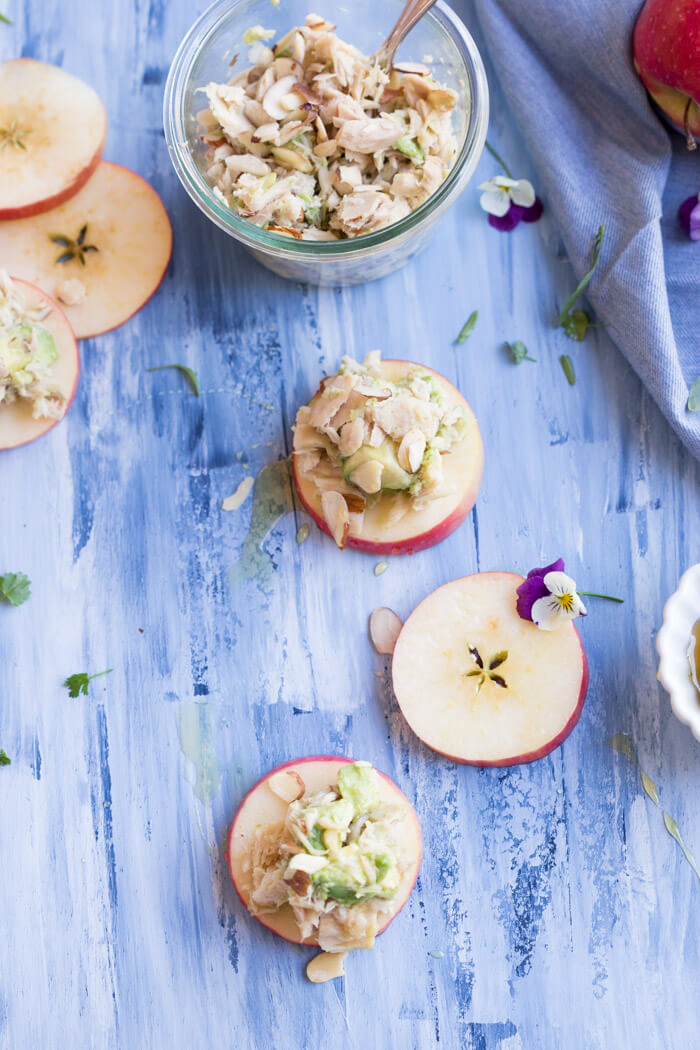 This lunch is power packed and satisfying, with lots of protein, healthy fats and fiber for that lasting all afternoon energy we all need more of. That trifecta of nutrition (protein, healthy fat, fiber) is the key to good energy. Avocado Tuna Salad Apple Slices for the WIN!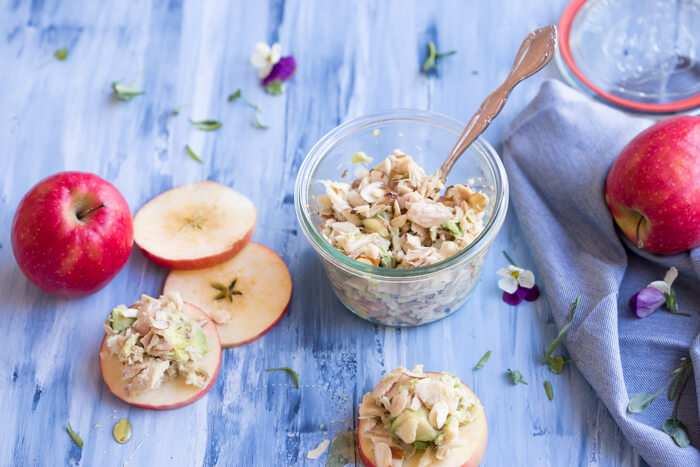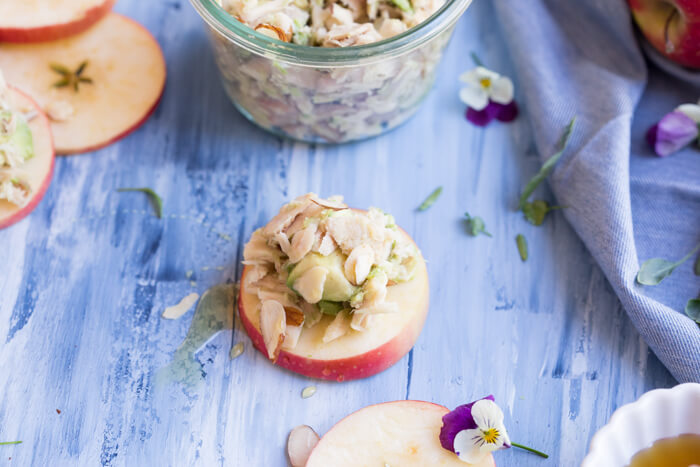 I just love that sweet and savory combo so that's why I gotta have something sweet like the apple slices, honey or tart cherries paired with my savory and salty tuna and avocado.
OH YES!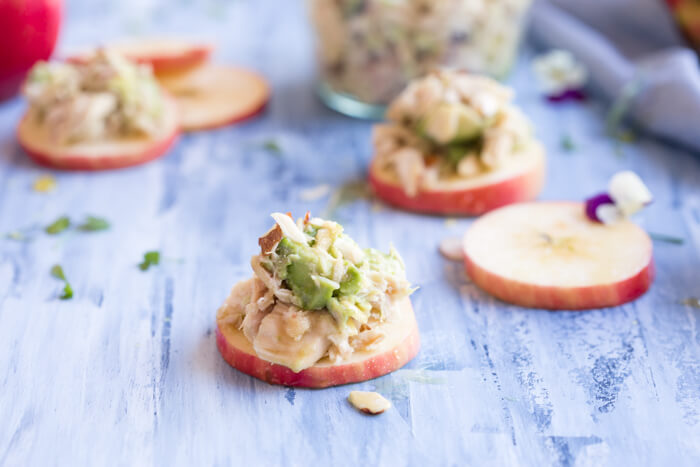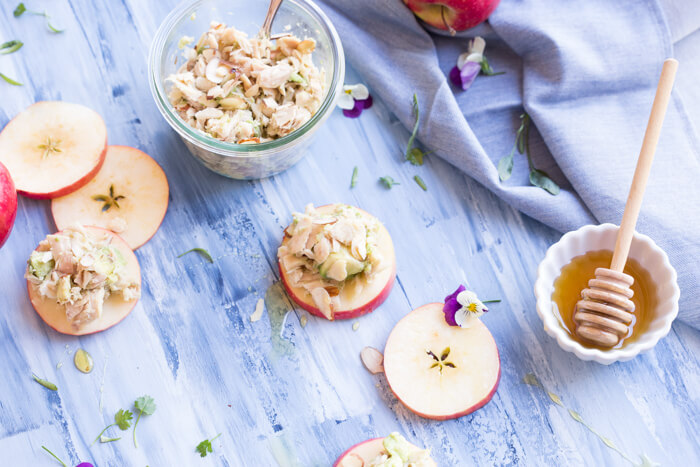 My mom has become an avocado tuna salad convert but I cannot get Eric to even take a bite. Oh well, MORE FOR US! He turns up his nose to the smell of tuna… if you're one of those people you can always sub in canned chicken, but you cannot beat those hard to come by omega 3 fats that are found in tuna!
True brain food.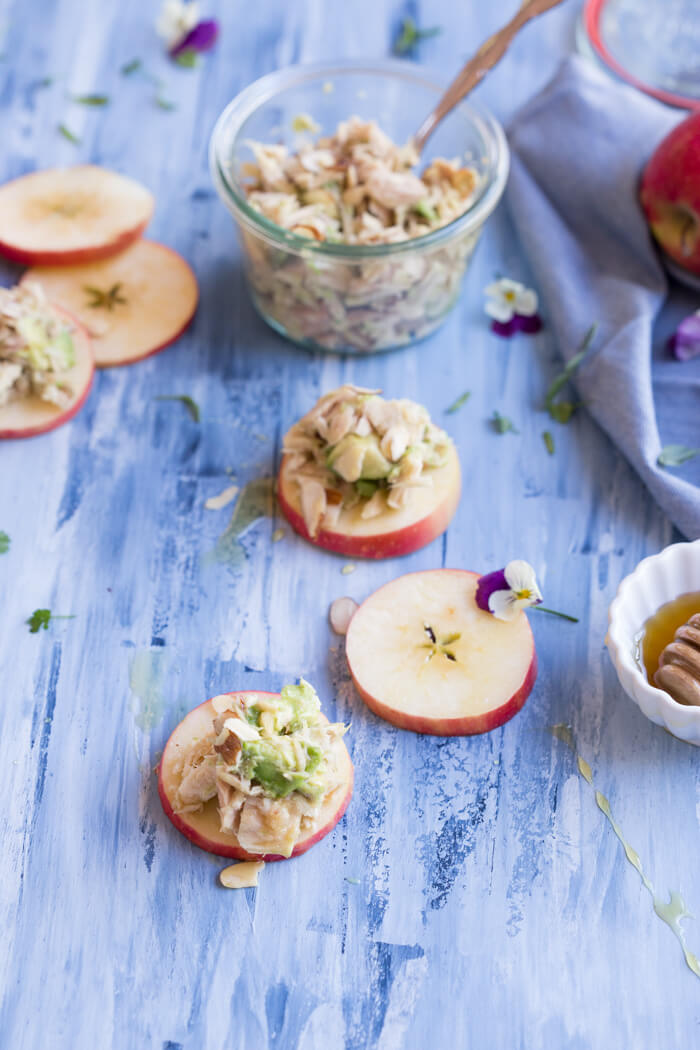 Keep canned tuna stocked in the pantry to whip up this quick lunch option. Love the convenience of canned tuna!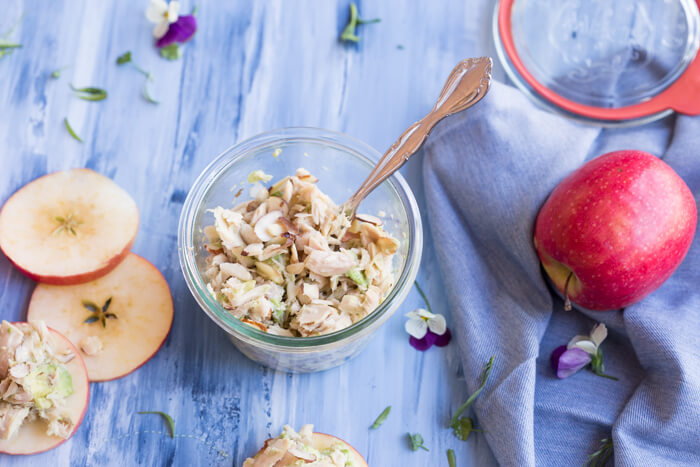 Do you like to add avocado to your tuna salad?? If you try this Avocado Tuna Salad Apple Slices recipe, send me a pic or use the #loveandzest on Instagram! Hit reply to this email if you want more recipes like this or leave a comment below!
Avocado Tuna Salad on Apple Slices
This lunch is simple, power packed and satisfying. The key to lasting energy is protein, healthy fat, and fiber... and these Avocado Tuna Salad Apple Slices have it all.
Ingredients
1 avocado
8 ounces canned albacore tuna, drained
2 tablespoons sliced almonds
freshly ground pepper to taste
2 apples, sliced into rounds with core removed
drizzle of honey
Instructions
In a bowl, mix together avocado, tuna, and almonds; season with freshly ground pepper.
Serve tuna salad over apple slices with a drizzle of honey.
Nutrition Information
Serving size:
½ recipe
Calories:
440
Fat:
23g
Saturated fat:
2g
Carbohydrates:
35g
Sugar:
19g
Sodium:
285mg
Fiber:
13g
Protein:
30g
Cholesterol:
30mg