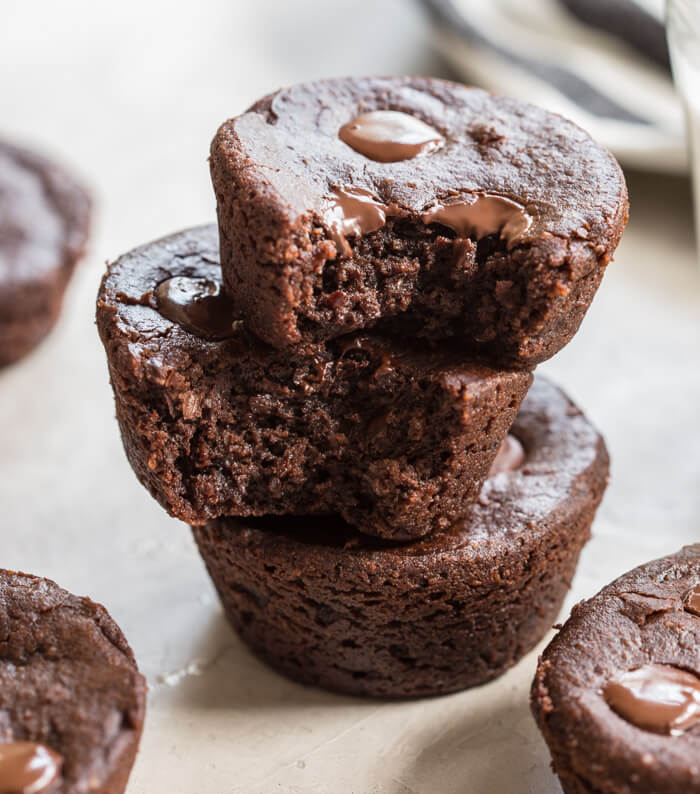 Fudgy Vegan Birthday Cake Brownies
moist.
chocolate.
birthday cake.
in brownie form
with an extra chocolate fudge factor.
Oh and these homemade brownies are dairy free, egg free, gluten free and made with maple syrup and almond flour. #healthybrowniegoals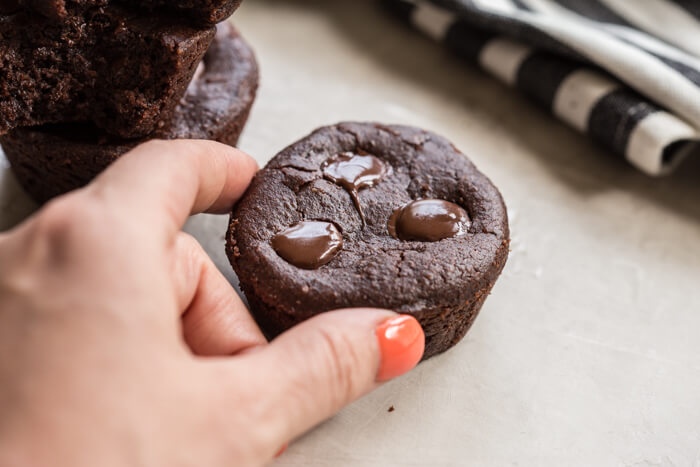 You may be thinking, how is it even possible for brownies to be vegan… aren't the main ingredients in brownie making ummmm…
BUTTER
and
EGGS?!?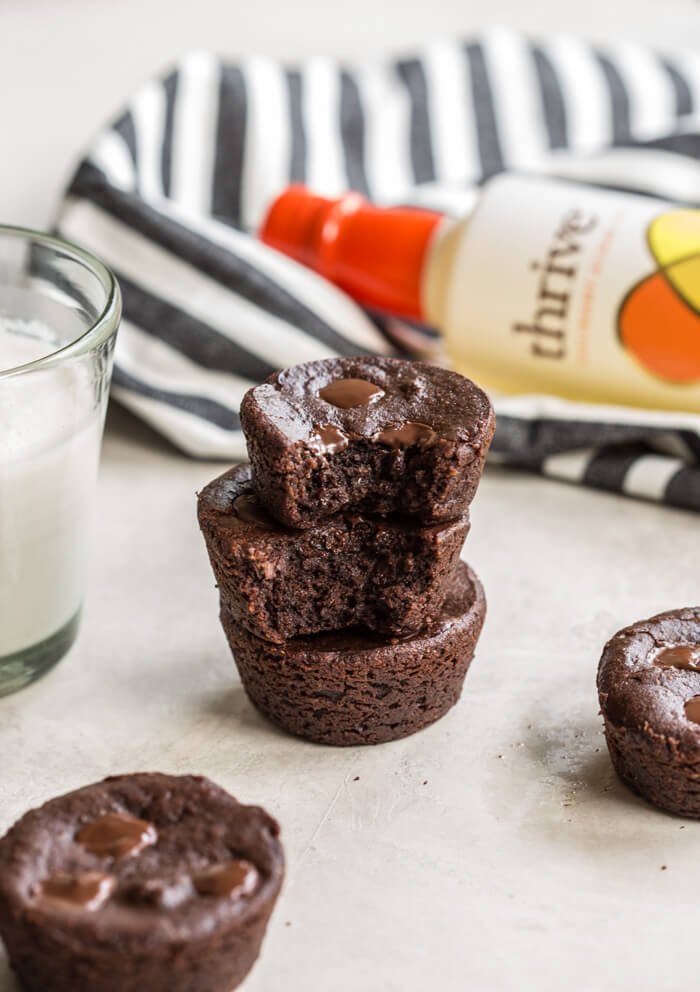 Yes, BUT let me explain, I subbed in ground flaxseed + Thrive Culinary Algae Oil and this recipe does not disappoint.
If you're not familiar with Thrive yet, it contains fats that are good for your heart and its light, neutral taste works great in baking recipes. Thrive contains the highest level of monounsaturated fat (MUFAs), the good fats, of any cooking oil and only 0.5g of saturated fat per serving (that's 75% less saturated fat than olive oil).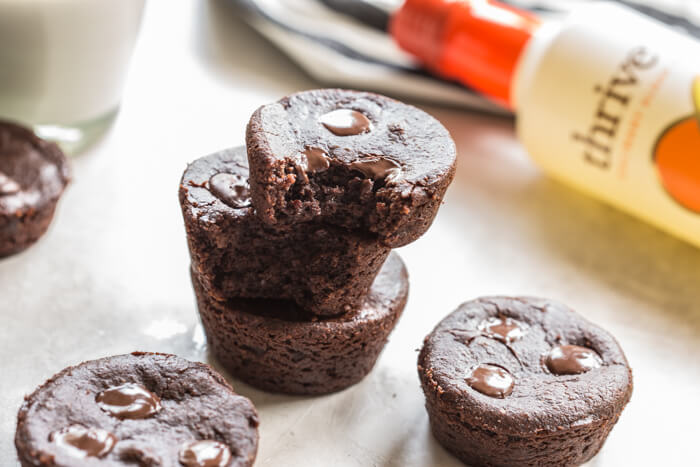 I'm also pretty obsessed with cooking with Thrive because it has a super high smoke point (up to 485 degrees), which means it doesn't burn at high temperatures, making grilling, searing, and roasting better-for-you.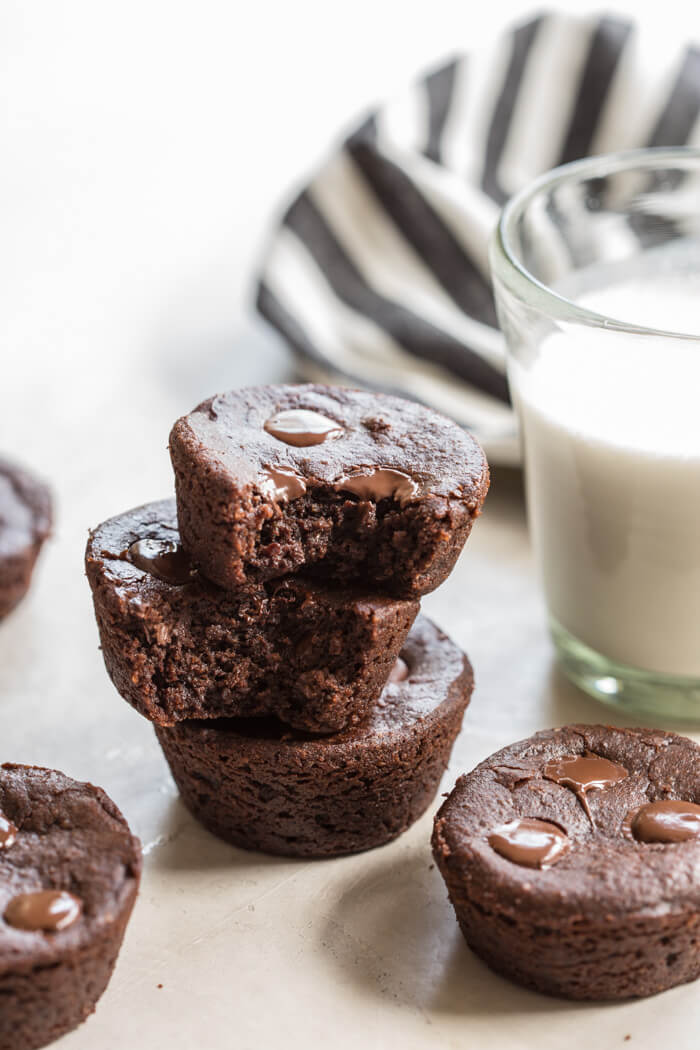 Mamas if you're looking for a healthier birthday cake recipe to serve up this summer for your minis, you must try these Fudgy Vegan Birthday Cake Brownies.

These brownies are made in a muffin pan and work great for a birthday party topped with and your favorite frosting or ice cream and sprinkles.
Are you a chewy edge brownie person? Or do you prefer the gooey center piece? If you like edgy brownies, I recommend greasing pan with Thrive instead of using muffin liners. And if you're asking me, brownie edges all the way.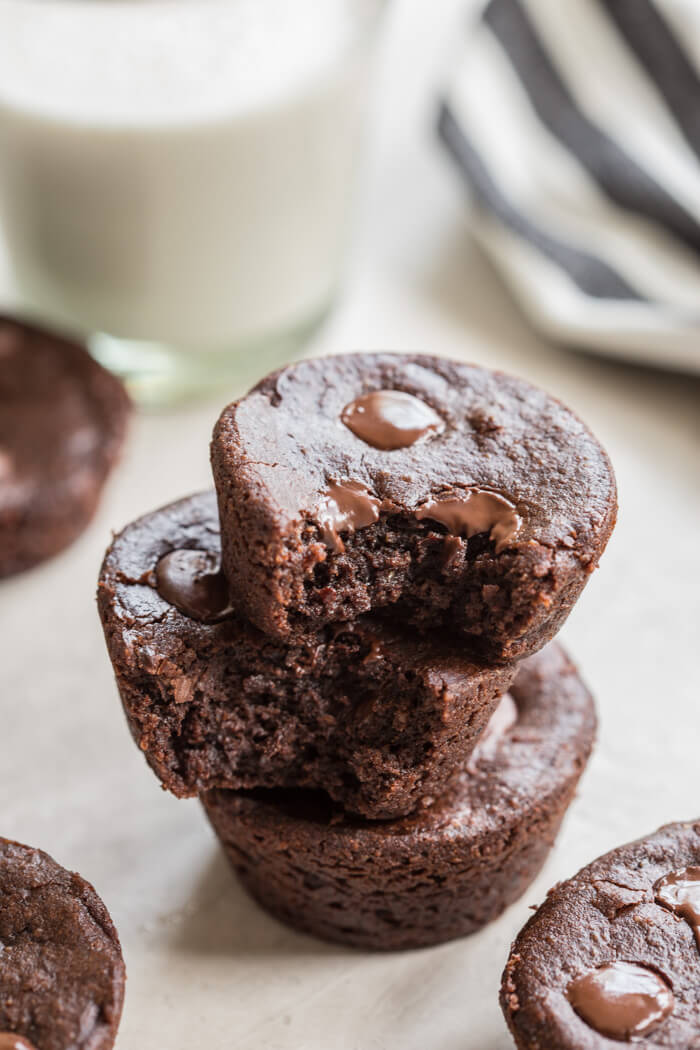 Also good news, Publix stores throughout Florida (including Orlando, Kissimmee, and Deltona) are doing tastings with Thrive today through Sunday, May 20, and I'd love for you to give it a try while you're gathering your weekly grocery haul – Check with your local store to find out which day they're offering tastings.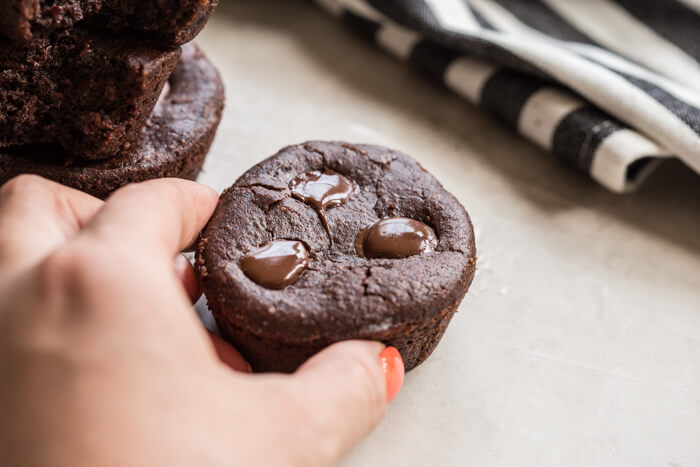 Fudgy Vegan Birthday Cake Brownies
Fudgy Vegan Birthday Cake Brownies moist. chocolate. birthday cake. in brownie form with an extra chocolate fudge factor.
Ingredients
½ cup 100% pure maple syrup
2 tablespoons ground flaxseed (to make "flax eggs" see notes below)
2 teaspoons vanilla extract
½ cup full fat coconut milk
½ teaspoon baking powder
½ teaspoon baking soda
½ cup cocoa powder (vegan)
½ cup gluten free all purpose flour
½ cup superfine almond flour
½ cup vegan chocolate chips
Instructions
Prepare flax eggs by mixing 2 tablespoons ground flaxseed with 6 tablespoons water and place in refrigerator for 15 minutes.
Preheat oven to 350 degrees F; grease 12 count muffin tin with Thrive Culinary Algae Oil.
In large bowl, mix together Thrive, maple syrup, flax eggs, vanilla, and coconut milk.
Whisk in baking powder and cocoa powder until fully combined.
Stir in gluten free all purpose flour and almond flour; fold in chocolate chips.
Spoon brownie batter into prepared muffin cups, and top with additional chocolate chips if desired.
Bake for 25-28 minutes or until brownies are set. Allow to cool before removing from pan; may need to run knife around edge to gently release brownie from sides of pan.
Store in airtight container on countertop for 2-3 days or in refrigerator for up to a week.
More Healthier Brownie Recipes
Double Chocolate Cherry Skillet Brownie
Flourless Fudge Brownie Bites with Greek Yogurt Frosting
Mystery Reveal {Coffee Brownies}