This Pumpkin Pancakes recipe post is sponsored by Bob's Red Mill.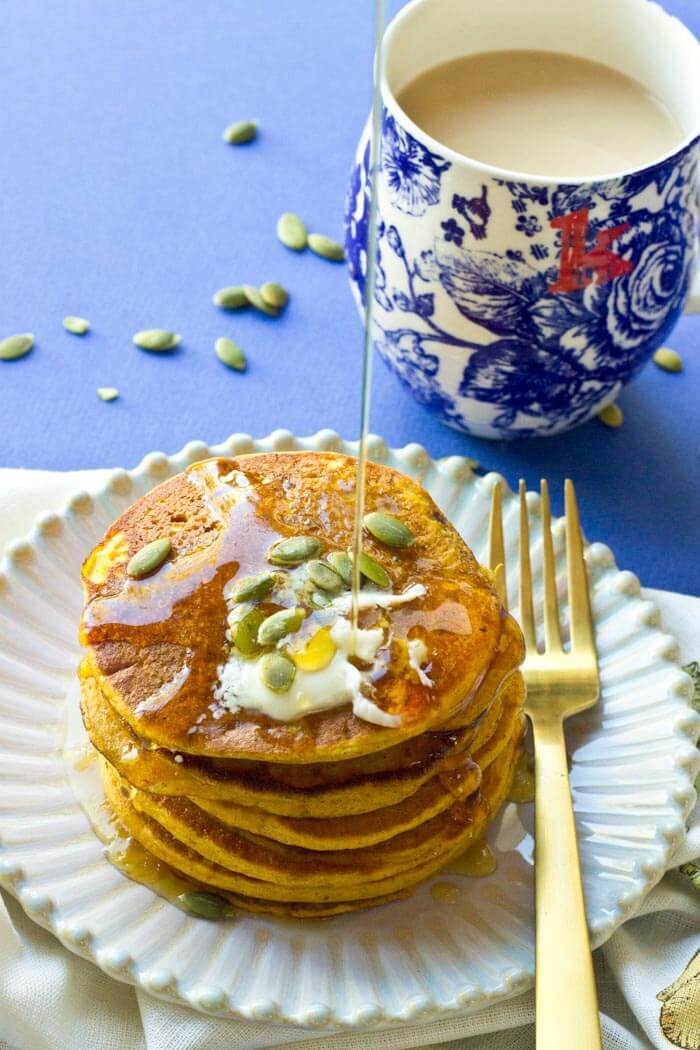 Okay so you want to know how to make restaurant style pancakes?! Use the CAST IRON SKILLET!! It will change your pancake life. It has changed mine, and you know I do pancakes on this blog. Helloooo beautiful stack of Gluten Free Pumpkin Pancakes, my fork is coming for you.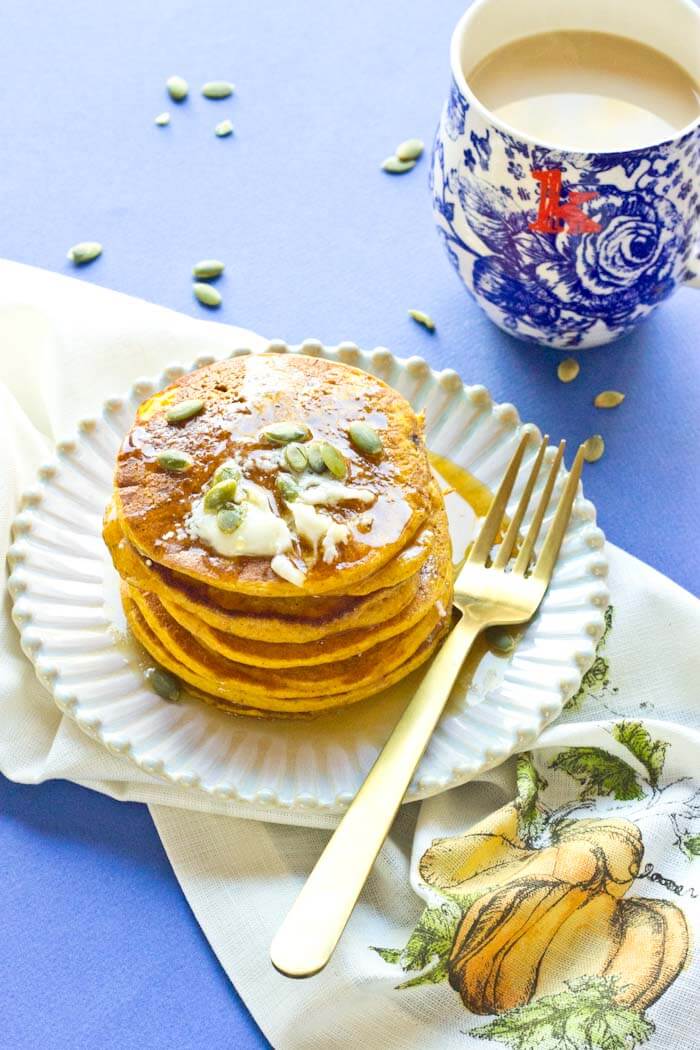 This recipe is an oldie but a goodie. It's one of those recipes that we've had on the site for years and I make them this time of year (or whenever I have leftover pumpkin puree) because
PUMPKIN PANCAKES.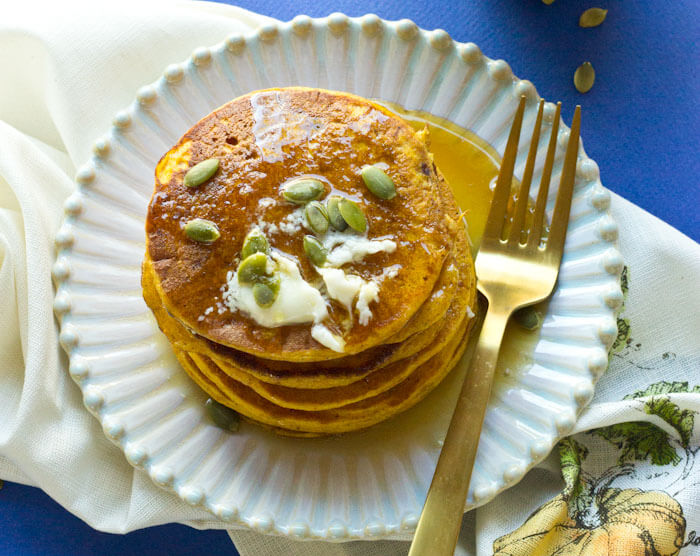 They are so light and fluffy and gluten free, thanks to Bob's Red Mill gluten free pancake mix. Pumpkin makes pancakes super soft and moist. And the cast iron skillet will up your pumpkin pancake game. Add butter to the skillet, and you'll have perfectly golden and slightly crispy on the outside and tender on the inside pumpkin pancakes.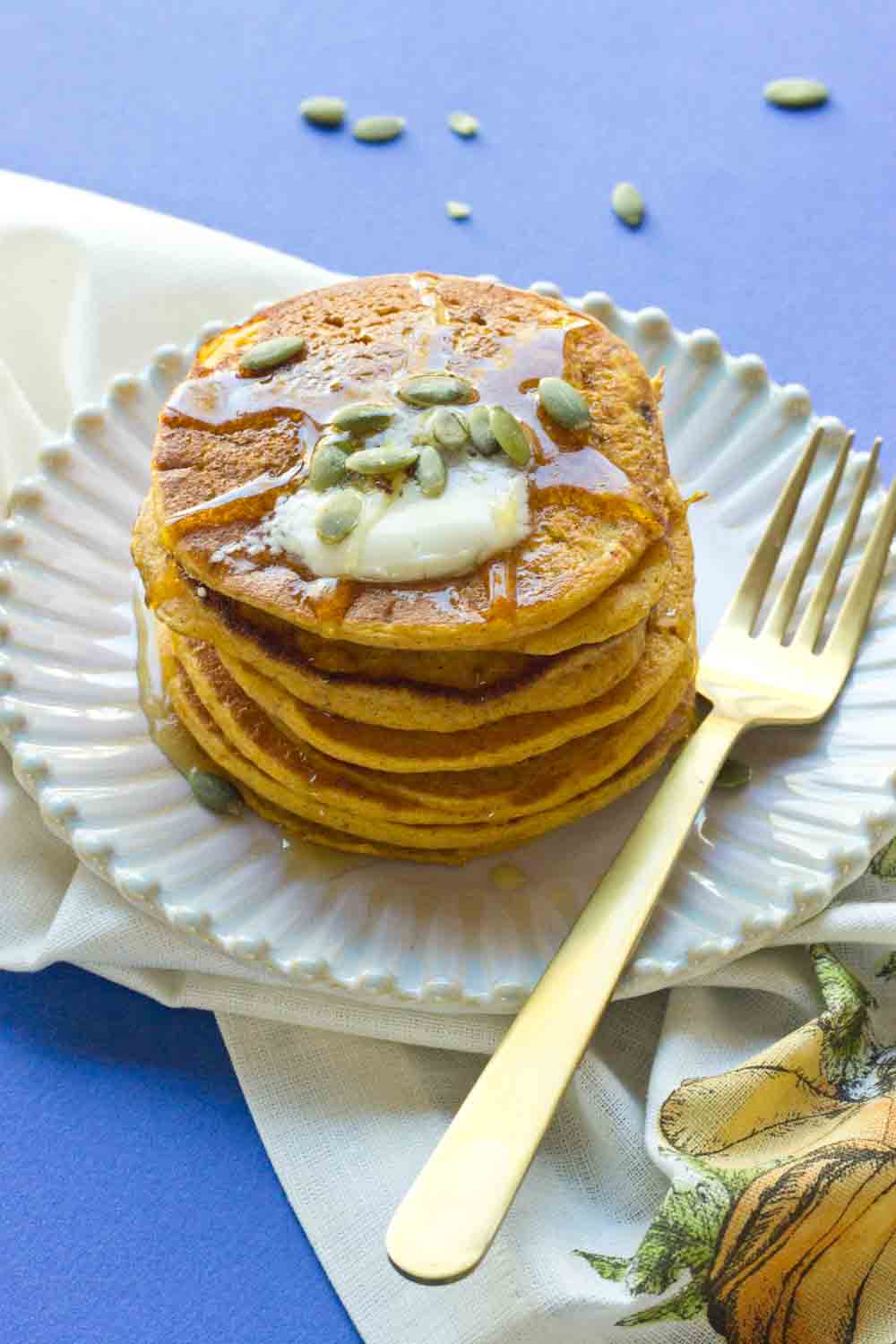 YAAAAASSSS! I know, right?! You'll never have to worry about going out to brunch again…well, unless you don't want to do the dishes.
This pumpkin pancakes recipe is one that needed some blog love because I made it back when I started this blog so it's getting a facelift today complete with new blog images, Pinterest graphic and the like. Hope you give it a try if you haven't made it already.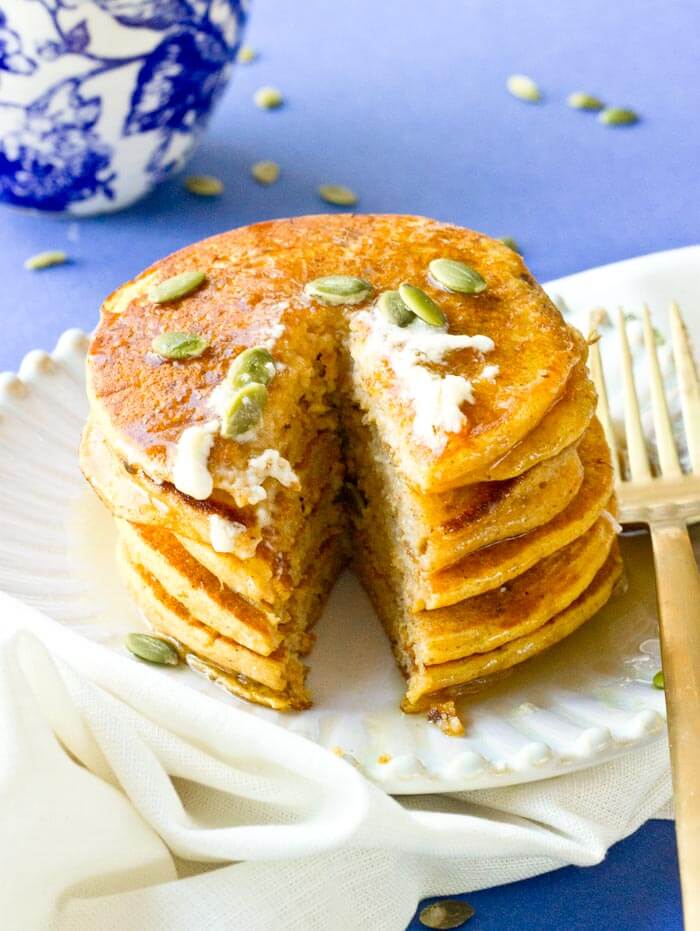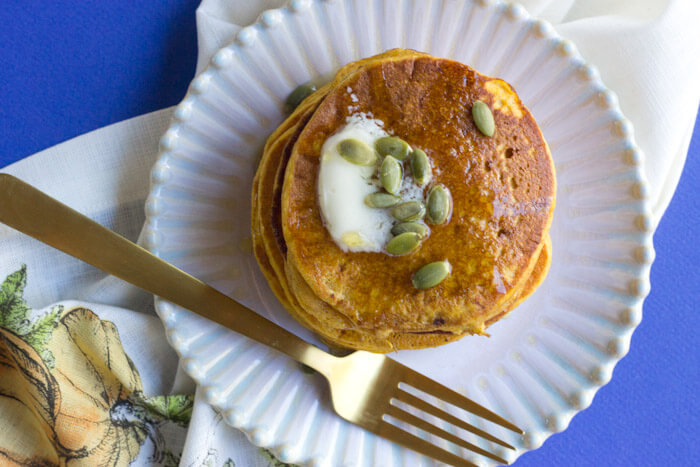 I'd love to know… have you made pancakes in the cast iron skillet?
Gluten Free Pumpkin Pancakes
Restaurant style pumpkin pancakes.
Serves:
15 medium sized pancakes
Ingredients
2 eggs
½ cup pumpkin puree
1½ cups milk
2 tablespoons melted butter + additional for coating pan
1½ cups Bob's Red Mill Gluten Free Pancake Mix
2 teaspoons pumpkin pie spice
1 teaspoon vanilla extract
Instructions
In a large bowl, whisk together eggs, pumpkin puree, milk, and butter.
Slowly add pancake mix and stir to incorporate.
Stir in pumpkin pie spice and vanilla extract.
Coat a large cast iron skillet with butter and heat over medium.
Pour ¼ cup pancake patter into heated skillet, and cook until top begins to bubble and slightly golden on one side before flipping.
Flip and continue cooking until other side is golden and cooked through.
Notes
Temperature will need to be adjusted during the cooking process...adjust heat to medium low to prevent burning toward the end of the batch.

---
Want MORE gluten free pancakes???
Best Pancakes Ever, Seriously {Gluten Free Buttermilk Pancakes}
Tart Cherry Greek Yogurt Pancakes with Tart Cherry Maple Syrup