Okay Instant Pot fans get ready! This Instant Pot Easy Shredded Chicken will be your new way to "bake" chicken…. because it's crazy fast and oh-so-moist!
Goodbye slow cooker shredded chicken breast. Hi, Instant Pot Easy Shredded Chicken.
I love you too but I've found someone new. Seriously since we bought the Instant Pot
 (affiliate link), I haven't even touched the slow cooker… it's collecting dust and it will likely make it's way to the giveaway pile that is stacking up in my garage soon. I've been all about being minimalist since the end of last year because stuff… it collects and it's time to purge and only keep the things that you truly love and use and bring joy. All the old clutter just makes life more messy and difficult.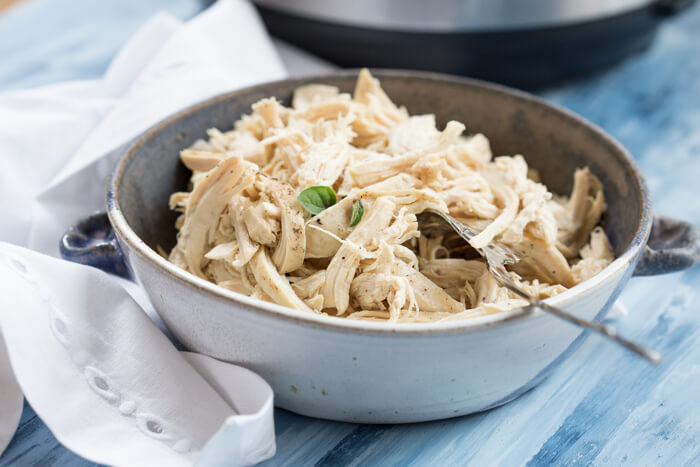 So the garage…
Yeah, it needs a royal clean out because it's been receiving the brunt of my cleaning sprees. Errrrthing that is set to giveaway gets piled in the garage and then I don't want to put it in my car because lizards and snakes and heavens knows what else could be in there. We live in an old house so the garage is, well… not 100%.  I'm going to have to call a service to come and pick up our stuff or find someone with a truck.
Do ya'll have this problem too?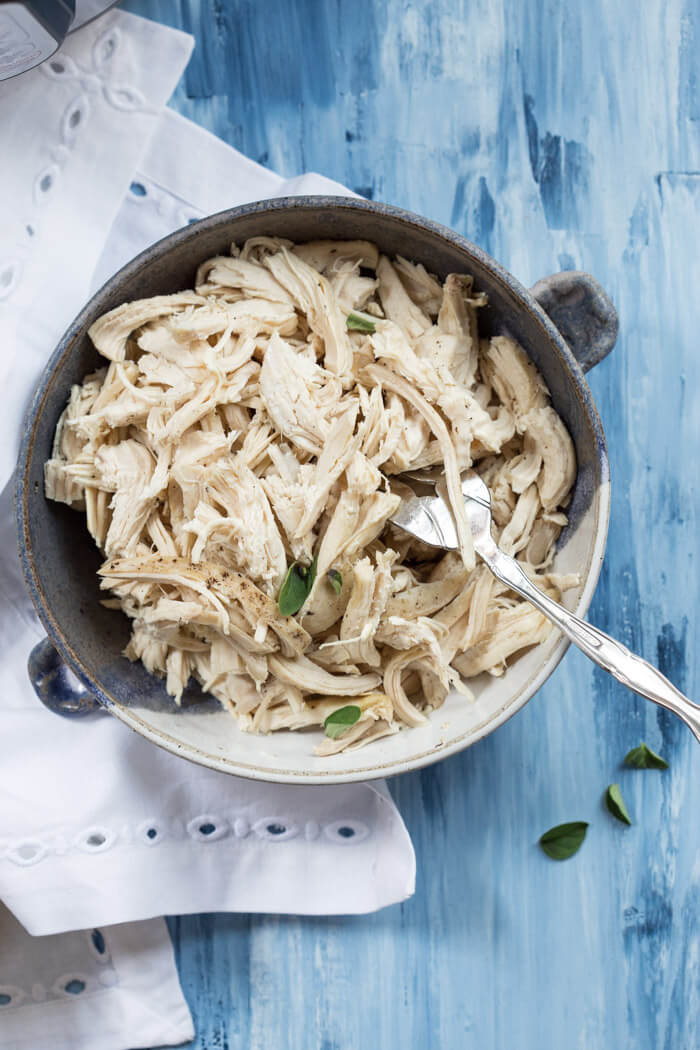 At least I don't have to look at the clutter until I go into the garage to get our bikes or the stroller or P's outdoor toys. Honey, if you're reading this. Garage clean out is happening… this weekend.
Who's pumped.
Any takers for garage clean out?
Crickets…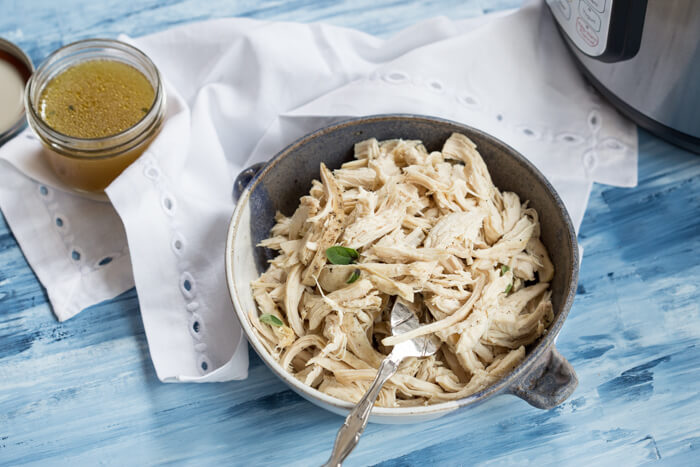 So Instant Pot Easy Shredded Chicken because we all need a little simple, convenient, and minimalist way to cook. I'm telling ya. This is the EASIEST way to make shredded chicken that you need for EVERYTHING…
like chicken salad, chicken enchiladas, chicken breast to top a big pile of greens, chicken fried rice, chicken soup, pulled chicken avocado sliders, Instant Pot Chicken and Yellow Rice, Low Carb Chicken Pad Thai Zoodles.
Ya'll it's just that good.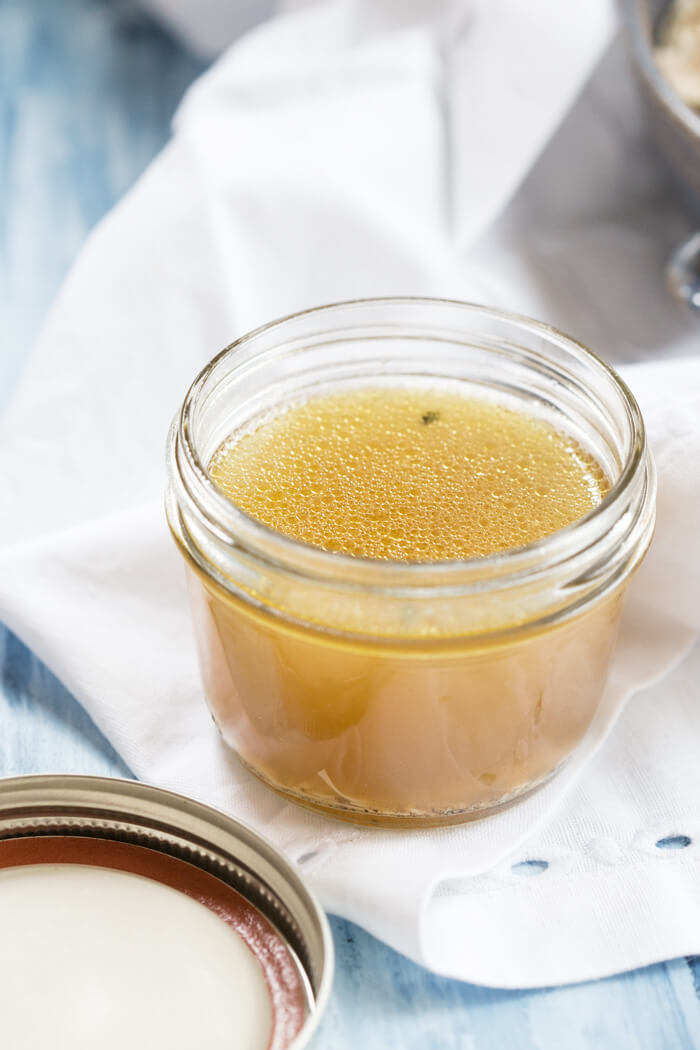 Toss chicken breast (fresh or frozen into the Instant Pot)….add yo favorite spices. Put the lid on the pot and seal it. YEP… NO WATER NEEDED… and it makes a wonderful chicken stock too… which I always save for later.
Press the poultry setting, and let that baby cook and depressurize naturally for 15 mins. I don't usually do a lot of meal prepping, but this is one that I keep on a weekly rotation so that we have protein at the ready. When I make it, I'll freeze anything I'm not going to use in the next few days.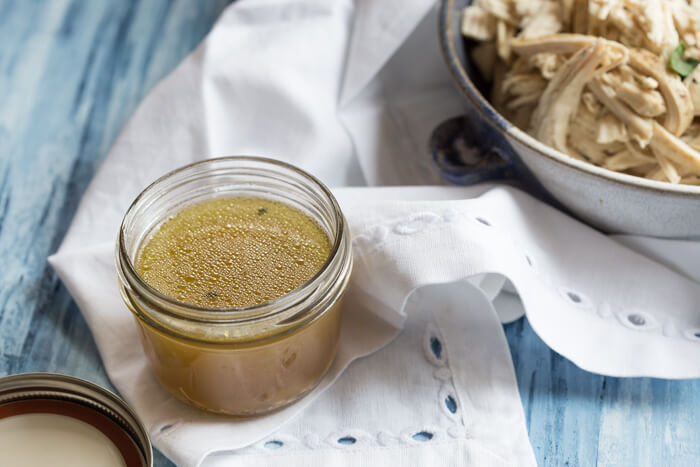 Easy, simple, and effortless. You've gotta have this Instant Pot Easy Shredded Chicken in your life.
If you need an Instant Pot for your kitchen too…snag one here: Instant Pot IP-DUO60 7-in-1 Multi-Functional Pressure Cooker, 6Qt/1000W
 (affiliate)

Instant Pot Easy Shredded Chicken
If you're looking for how to cook chicken in the Instant Pot this is the BEST and easiest way to cook chicken! Instant Pot Easy Shredded Chicken FTW!
Ingredients
chicken breast, fresh or frozen (any amount.. I usually make 2 pounds)
favorite seasonings
drizzle with olive oil
Instructions
Place chicken in the Instant Pot, add favorite spices, drizzle with olive oil. No need to add water, the chicken creates it's own natural juices.
Place lid on the Instant Pot and seal. Press POULTRY Setting (which is 12 minutes).
Once finished cooking, allow to depressurize naturally for 15 minutes. Remove from pot and shred. Store chicken stock in airtight container for later use!